$16.99
AUD
Category: Activity Books
Learn how to design, build and customise 20 mini-projects in Minecraft, from firefighter planes and deep-sea submarines to hidden bunkers and mini arcade games. There's even a superhero flying school! With detailed instructions, block hacks and build tips, this book will encourage you to polish old skil ls and learn new tricks as you create a wide range of fun, bite-sized builds to impress your friends in Minecraft. Each build is accompanied by exploded views, step-by-step guides and detailed instructions to show you how to complete each build from start to finish. Informative text will help you with your construction understanding, and encourage you to use your new knowledge to create your very own builds. ...Show more
$9.99
AUD
Category: Activity Books
A fun, shark-themed book packed with puzzles, quizzes, and, of course, lots and lots of stickers!This colourful children's activity book contains more than 250 stickers. The stickers are reusable and easy-to-peel - perfect for little fingers to add to pages again and again! Kids will love this journey u nder the sea, meeting the sharks that live there, finding out what they eat, and what makes each species different. Fascinating facts accompany simple, fun activities such as follow-the-trail, a challenge to make your own super shark, and a shark-themed quiz. Children are challenged to find the correct stickers to fill in the blanks in the images, and are encouraged to be creative and create their own scene out of stickers. Dare to meet spotted leopard sharks, fearsome great whites, and gruesome goblin sharks, and have fun as you do! ...Show more
$14.99
AUD
Category: Activity Books
It's time to party with Wally and his friends at a brilliant bash filled with balloons, presents, clowns, cakes and games galore. This ace activity book is a real hootenanny: there are oodles of things to search and find, plenty of puzzles to solve and over 100 super stickers! First get your glad rags r eady, then hit the floor for a proper knees-up with all the other guests before chuckling at some clownish antics and taking on some tricky challenges. Phew! After all that, there's just enough time for cake and presents. And can you also find Wally's special party balloon?   ...Show more
$19.99
AUD
Category: Activity Books
Get ready to hack your life, LEGO style! This book is bursting with more than 50 smart ideas to streamline your life and accessorise your space. You'll find stationery hacks help you organise your desk, cool ideas to make the most of your tech, and gadgets to blitz your boring chores. From a speaker t hat amplifies your phone, a weekly planner made of LEGO bricks, and a catapult that flings paper into the wastepaper basket, these ideas will make your LEGO bricks work for you. Discover ways to personalise your living space, from photo frames to brick-built houseplants, plus smart ways to display your favourite LEGO builds and minifigures. These creative ideas will inspire you to use your LEGO bricks in awesome new ways. With amazing images, easy to follow step-by-step instructions and handy tips for further building, this book will take your building to the next level. ...Show more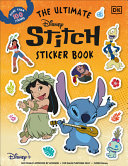 $9.99
AUD
Category: Activity Books | Series: Ultimate Sticker Book Ser.
Get lost in the beauty of the natural world in this captivating collection of botanical stickers. Page after page is packed with beautiful vintage drawings of ornamental flowers, tropical ferns, and other exotic plants and fungi. Get creative Adorn your personal items with more than a thousand botanica lly themed images. Use the stickers for scrapbooking and stationery, create gorgeous artwork, or simply enjoy this book as an exquisite keepsake. ...Show more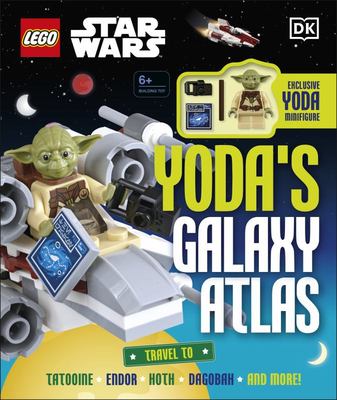 $24.99
AUD
Category: Activity Books | Series: LEGO Star Wars
With Jedi Master Yoda as your guide, visit the incredible planets of a brick-built galaxy far, far away. Take a tour of 25 fascinating worlds, from desert planet Tatooine to remote ice world Hoth. Head off the familiar tourist track to Crait, or explore Yoda's own swamp hideout on Dagobah.Discover the d o's and don'ts for each planet, check out restaurant reviews and what to pack, and find out who you might bump into along the way! 2020 The LEGO Group. & T 2020 Lucasfilm Ltd. ...Show more
$17.99
AUD
Category: Activity Books
Wally and the gang are heading off on their holidays! Wally wants to clown around, Woof heads off on a safari adventure, Wenda explores the sights, Wizard Whitebeard travels through magical lands and Odlaw sneaks around spying. Includes instructions for travel games to play with your friends and family at the end of each character-led section, plus game cards and an awesome poster! Whether you're adventuring near or far, this is the ultimate holiday companion.   ...Show more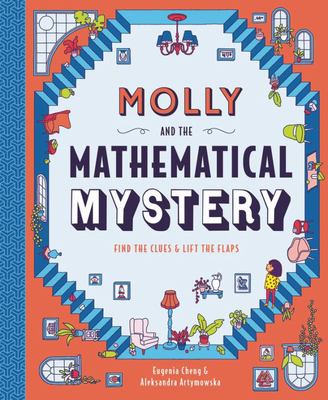 $32.99
AUD
Category: Activity Books
Find the clues and lift the flaps on this mathematical mystery! Join Molly as she ventures into a curious world where nothing is quite as it seems... A trail of clues lead from scene to scene, presenting Molly with a number of challenges. But who is leaving the clues and where will they lead? This int eractive mystery shows maths isn't just about numbers and sums - its about imagination! An explorative and creative approach to the sometimes daunting topic of maths. ...Show more
$9.99
AUD
Category: Activity Books
Get into the holiday spirit with Bluey and Bingo! Write a letter to Verandah Santa, make your own Christmas cards and play with stickers. A fun-filled sticker activity book for kids of all ages. Bluey has been a phenomenal success since airing on ABC KIDS in October 2018, amassing legions of dedicated f ans and hugely popular ranges of books, toys, clothes, games and more. It holds the coveted position of being the most watched program ever on ABC iView, with over 260 million plays for Series One, and is the winner of an International Emmy for Most Outstanding Children's Programme. ...Show more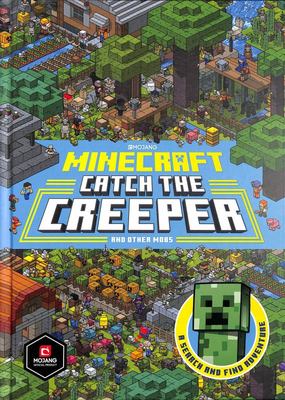 $19.99
AUD
Category: Activity Books
Search for your favourite mobs in this official Minecraft Search and Find book! Meet five intrepid explorers as they set out in search of an explosive creeper, a mysterious enderman and more elusive mobs. But these blocky beasts are harder to track down than expected and now the explorers need your help to hunt them all down. Do you have what it takes to find these sneaky mobs? Explore the world of Minecraft and its biomes as you journey across the Overworld, through the fiery Nether and even into the terrifying End dimension, as you join the chase to track down Minecraft's most popular mobs. Illustrated by Mr Misang, each scene is packed full of weird and wonderful details to pore over. There are also bonus items to find on each page, ensuring hours of fun. Collect all of the official Minecraft books to become the best Minecrafter you can be: Minecraft Maps: 9781405294546 Minecraft Let's Build! Land of Zombies: 9781405294539 Minecraft Let's Build! Theme Park Adventure: 9781405293075 Minecraft Guide to Creative: 9781405285988 Minecraft Guide to Redstone: 9781405286008 Minecraft Guide to the Nether and the End: 9781405285995 Minecraft Guide to Enchantments and Potions: 9781405288958 Minecraft Guide to Farming: 9781405290104 Minecraft Blockopedia: 9781405273534 Minecraft: Exploded Builds: Medieval Fortress: 9781405284172 Minecraft The Survivors' Book of Secrets: 9781405283335 Minecraft Survival Tin: 9781405288200 Minecraft Mobestiary: 9781405286022 Minecraft: The Ultimate Construction Collection: 9781405291927   Minecraft is a multi-platform block-based gaming sensation available on Xbox, PlayStation, PC and mobile devices. Whether you're in Creative, Survival or Hardcore Mode, the official Mojang-approved Minecraft books contain all the advice you need to survive and thrive. ...Show more
$17.99
AUD
Category: Activity Books | Series: Where's Wally?
A Where's Wally? for the Tate Modern generation, the book is filled with a host of extra puzzles and activities.
$24.99
AUD
Category: Activity Books
Includes beautiful storybook featuring a main character; PLUS costume for dress ups.