$29.99
AUD
Category: Art
Learn to draw authentic anime and manga faces and expressions from a manga master. In this follow-up to Manga Drawing Deluxe, renowned Japanese manga artist and international instructor Nao Yazawa guides you step by step through all phases of drawing and painting anime and manga faces, from the basics of creating essential anime and manga characters to creating dynamic and authentic expressions to coloring and adding special touches. Manga Faces 101. Learn about must-have supplies, basic drawing techniques, and a summary of the process from rough sketches to finished drawings.Essential Guide to Expressive Characters. Explore how to draw key anime and manga characters as well as how to depict a range of emotions for each, from delight to sadness to terror.Inking, Coloring, and Special Effects. Take your drawings to the next level by adding striking definition, stunning color, and special finishing touches that will give your characters just the right note of authenticity.Drawing and Painting Anime and Manga Faces gives you the tools you need to create expressive characters that will make your anime and manga stories come alive. ...Show more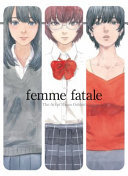 $54.99
AUD
Category: Art
Commemorating twenty years of manga, FEMME FATALE showcases of all of the full color artwork from New York Time's Best Selling artist Shuzo Oshimi. Featuring cover art, posters, promotional materials and never before translated comics, this is a definitive compilation of character art from one of the be st known manga artists in the 21st Century. Concept art and promotional illustrations from FLOWERS OF EVIL, INSIDE MARI, DRIFTING NET CAFE and BLOOD ON THE RAILS are also included giving readers a deeper look into Oshimi's processes and artistic mind. This collection also includes dozens of never before published in English comic pages that are a must have for Oshimi completionists. ...Show more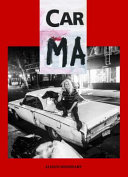 Car Ma
by Alison Mosshart
$49.99
AUD
Category: Art
CAR MA is artist and musician Alison Mosshart's (The Kills) first printed collection of paintings, photographs, short stories, and poetry. It is a book about cars, rock n'roll, and love. It's a book about America, performance, and life on the road. It's a book about fender bender portraiture, story tell in' tire tracks, and the never-ending search for the spirit under the hood.​Mosshart imagines the auto body shop like some other Coney Island. AndAmerica's highways- the lastgreat roller coasters. Shows us that the engine onfire is connected to the guitar feeding back since birth. And the sensation of walking on stage and facing an audience is like the laugh before the scream in a car without brakes. She ruminates that automobiles- with their doors and mirrors and windows, engines and wheels and radios- portray us. Mirror our need to be in or to exit, our inward reflections and outward visions, our lifetimes of tinkering with the mysterious heart. That which runs until it doesn't. Throughout history the car has been a symbol of freedom and hopeful adventure. It stands to reason it is also a symbol of our subsequent spinning out... over things we never thought could happen during a song that fucking good with the volume up that fuckingloud.If you've ever found yourself feeling holy, pulling out of the gas station with a fulltank, like the last beautiful free soul on this planet- This book is for you. In fact it'sprobably about you. ...Show more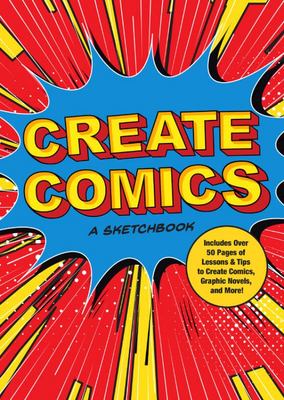 $16.99
AUD
Category: Art | Series: Creative Keepsakes Ser.
Part instruction manual, part sketchbook, Create Comics has everything you need to get started drawing your own comic world. Drawing your own comics has never been easier! Create Comics gives you all the tools to get started creating your own comic world by combining helpful tips and tricks with sketchb ook pages with panels. Whether you prefer to draw single-panel comics or a graphic novel, the 58 pages of helpful instruction in the front of this sketchbook covers all the comic-making basics, including: • Creating Characters • Bodies in Motion • Villains • Battles • Adding Speech • Some Dos & Don'ts • Sound Effects • Inking Techniques • How Does it End? • Creating Your Own Comic Book Then, get right into planning and drawing your comic with the 144 blank pages in the back of the book that have panels outlined for you. The layflat format lets you focus on your drawing. So, are you ready to become a storyteller? This is just the beginning of something big! With so much of our lives and contact going digital, the Creative Keepsakes journals offer an intimate way to nurture your connection with yourself and the people around you. An entertaining way to get off your screen, these guided and free-form journals are great for writers and artists alike. Each journal offers content around a different theme, including silly prompts for a laugh, random yet thoughtful questions, inspiration for art and composition, interactive prompts to learn about your heritage, and blank interiors on high-quality paper stock to use as your creative canvas. Beautifully designed and full of mindful prompts, channel your inspiration as you put pen (or pencil, or marker, or crayon!) to paper to learn more about yourself, your talents, and the people you love. Also in this Series: 3,001 Questions All About Me, 301 Things to Draw, 301 Writing Ideas, Inner Me, Internet Password Book, My Fathers Life, My Grandmothers Life, My Life Story, My Mothers Life, 3,001 This or That Questions, My Grandfathers Life, Create the Poem, Complete the Drawing Journal, Mom and Me Journal, Why I Love You Journal, Create the Story, and Destroy & Design. ...Show more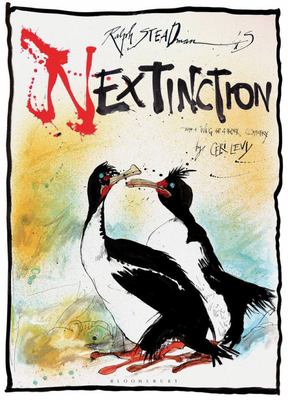 Nextinction
by Ralph Steadman; Ceri Levy
$49.99
AUD
Category: Art
The Boids are back in town ...   The follow-up to the award-winning EXTINCT BOIDS, this book features more of the incredible art of cartoonist Ralph Steadman. This time the focus is not on the birds that are gone, but the ones that there's still time to save. These are the 192 Critically Endangered bi rds on the IUCN Red List, species such as the Giant Ibis, the Kakapo, the Sumatran Ground-cuckoo and the iconic Spoon-billed Sandpiper - these, along with a number of classic Steadman creations such as the Unsociable Lapwing, are the NEARLY-EXTINCT BOIDS.   Woids are again by author, conservationist and film-maker Ceri Levy. Together, Ceri and Ralph are THE GONZOVATIONISTS. ...Show more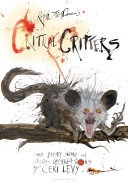 $49.99
AUD
Category: Art
Following on from Extinct Boids and Nextinction, Critical Critters is the third in this epic trilogy of books dedicated to extinct and critically endangered animals from cartoonist Ralph Steadman and film-maker Ceri Levy - the GONZOVATIONISTS.   Expect plenty more of what made the first two books so s uccessful - unpredictable nonsense beasts, irreverent jokes, a diary-style record of the creative mayhem, and around 100 spectacular illustrations by Ralph of critically endangered mammals, insects, fish, lizards and trees - a stunning collection, with a serious conservation message.   Ceri's humorous but meaningful message accompanied by Ralph's sensational paintings will satisfy art-lovers and conservationists alike. ...Show more
$59.99
AUD
Category: Art
Remote, evocative and romantic, the frozen continent holds a unique place in the psyche of humanity. It is a world apart. Separated geographically from warmer lands by the cold and tumultuous waters of the Southern Ocean and separated in our mind by just as wide a chasm. Antarctica is different to other continents; it has never been permanently inhabited and has no native population. Many parts of the interior are still pristine; a rare quality on this ever more sanitized and urbanized planet, and although becoming rarer, there are still a few places where human feet have never trod, vistas that no eye has yet seen. Peter Fretwell's pioneering maps reveal every knowable facet of this isolated land, from the life of an iceberg to the adventures of penguins and albatrosses, from drowning coasts to unimaginable blizzards, deep water conveyors and the realities of the not-so-distant future. ...Show more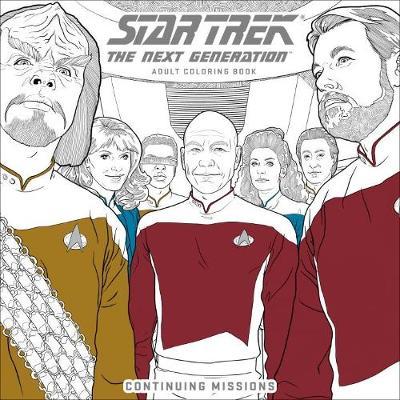 $27.99
AUD
Category: Art
The crew of the U.S.S. Enterprise NCC-1701-D has only just begun to explore the far reaches of space. Now you can color their journey in any way that you choose! Join your favorite characters for another voyage with Star Trek- The Next Generation Adult Coloring Book-Continuing Missions! Featuring unique , highly detailed black and white illustrations inspired by unforgettable episodes like oDarmok,o oThe Inner Light,o and oChain of Command,o this collection of beautifully illustrated images is a must have for Star Trek fans everywhere!The second volume of the official Star Trek- The Next Generation coloring book!Color more of your favorite TNG moments!Includes 45 pieces of brand new, beautifully detailed black and white artwork!Purchase alone or alongside the Star Trek- The Original Series Volume 2 coloring book for a matching set!A must-have for any Star Trek fan! ...Show more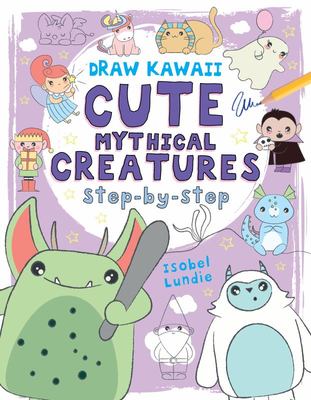 $19.99
AUD
Category: Art | Series: Draw Kawaii
Kawaii is a Japanese word meaning 'cute' and a Japanese art style involving creating characters that are cute and charming.Draw Kawaii: Cute Mythical Creatures is the latest volume in a new series that will introduce budding artists to the basic techniques required to produce original kawaii pictures. T he multiple fun projects, outlined with step-by-step instructions and adorable illustrations, will give readers aged 8 to 80 the confidence and skillset to create their own kawaii pictures. There are also empty pages for users to practise their own versions of the projects. ...Show more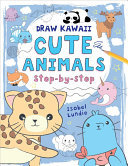 $19.99
AUD
Category: Art | Series: Draw Kawaii Ser.
Create your own cute kawaii animals with this adorable how-to guide that covers all the basic techniques From a sweet little bird with tail feathers and an orange beak to an endearing fox, a spotted seal, and a purple octopus, these animals are the most adorable ever And they're all simple to draw, s tarting with the most basic, easy-to-reproduce shapes. Cute Animals is perfect for every budding artist. ...Show more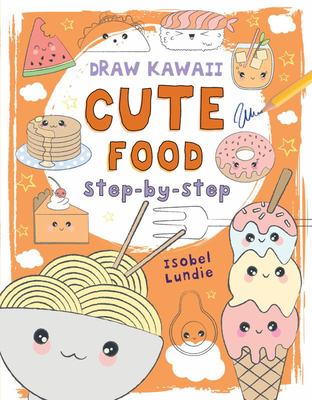 $19.99
AUD
Category: Art | Series: Draw Kawaii Ser.
Draw cute, with this book that introduces budding artists to basic techniques for creating adorable kawaii food Kawaii is a Japanese word that actually means "cute," and these fun projects, outlined with step-by-step instructions and delightful illustrations, will give children the confidence and skil lset to create their own pictures. One side of the spread provides the illustration and the how-tos; the other side has space for you to create your personal variation on the design. From hot dogs and watermelon to cupcakes and pretzels, if this food were real it would be too cute to eat Draw a takeout container of kawaii ramen, complete with chopsticks; the container has a smiley face and is licking its tongue. Or create a selection of drinks in a glass using different fruits and all with different expressions. You can also try your hand at favorites like pizza, pancakes, peas in a pod, sushi, tacos, ice cream, and more ...Show more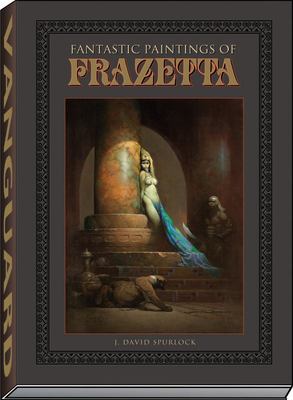 $72.99
AUD
Category: Art
Discover, or return to, the world's greatest heroic fantasy artist, Frank Frazetta in this landmark art collection entitled, Fantastic Paintings of Frazetta. The New York Times said, "Frazetta helped define fantasy heroes like Conan, Tarzan and John Carter of Mars with signature images of strikingly fie rce, hard-bodied heroes and bosomy, callipygian damsels" Frazetta took the sex and violence of the pulp fiction of his youth and added even more action, fantasy and potency, but rendered with a panache seldom seen outside of major works of Fine Art. Despite his fantastic subject matter, the quality of Frazetta's work has not only drawn comparisons to the most brilliant of illustrators, Maxfield Parrish, Frederic Remington, Norman Rockwell, N.C. Wyeth but, even to the most brilliant of fine artists including Rembrandt and Michelangelo and, major Frazetta works sell for millions of dollars, breaking numerous records. This innovator's work has not only inspired generations of artists, but also movies and directors including the Conan films, John Carter of Mars, the sensationally successful Lord of the Rings trilogy, Robert Rodriguez' films including From Dusk Till Dawn, Ralph Bakshi films, the epic, award-winning Game of Thrones series, Tim Burton's Sleepy Hollow, Disney's animated Tarzan films, Francis Ford Coppola's Apocalypse Now and George Lucas' Star Wars series. The Forbes magazine article Schwarzenegger's Sargent led with the line, "Which artist helped make Arnold governor? Frank Frazetta, the Rembrandt of barbarians." J. David Spurlock started crafting this book by reviving the original million-selling 1970s mass market art book, Fantastic Art of Frank Frazetta. But, he expanded and revised to include twice as many images and, presents them at a much larger coffee-table book size of 10.5 x 14.625"! The collection is brimming with both classic and previously unpublished works of the subjects Frazetta is best remembered for including barbarians, beasts, and buxom beauties. Game of Thrones creator George R. R. Martin said, "Though he bears only a passing resemblance to the Cimmerian as Robert E. Howard described him, Frazetta's covers of the Conan paperback collections became the definitive picture of the character... still is." Schwarzenegger said, "I have not been intimidated that often in my life. But when I looked at Frazetta's paintings, I tell you, it was intimidating." Game of Thrones, Conan and Aquaman film star Jason Momoa said, "I am a huge Frank Frazetta fan. Both of my parents are painters, so I'd known Frazetta's paintings, that's what I wanted to bring to life." See the revolutionary art that helped inspire Schwarzenegger, Momoa, the Lord of the Rings films and Game of Thrones: FRAZETTA! ...Show more