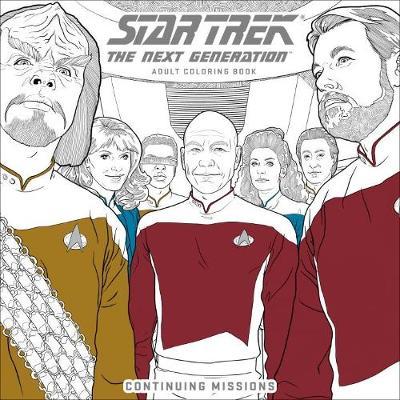 $27.99
AUD
Category: Art
The crew of the U.S.S. Enterprise NCC-1701-D has only just begun to explore the far reaches of space. Now you can color their journey in any way that you choose! Join your favorite characters for another voyage with Star Trek- The Next Generation Adult Coloring Book-Continuing Missions! Featuring unique , highly detailed black and white illustrations inspired by unforgettable episodes like oDarmok,o oThe Inner Light,o and oChain of Command,o this collection of beautifully illustrated images is a must have for Star Trek fans everywhere!The second volume of the official Star Trek- The Next Generation coloring book!Color more of your favorite TNG moments!Includes 45 pieces of brand new, beautifully detailed black and white artwork!Purchase alone or alongside the Star Trek- The Original Series Volume 2 coloring book for a matching set!A must-have for any Star Trek fan! ...Show more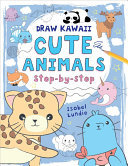 $19.99
AUD
Category: Art | Series: Draw Kawaii Ser.
Create your own cute kawaii animals with this adorable how-to guide that covers all the basic techniques From a sweet little bird with tail feathers and an orange beak to an endearing fox, a spotted seal, and a purple octopus, these animals are the most adorable ever And they're all simple to draw, s tarting with the most basic, easy-to-reproduce shapes. Cute Animals is perfect for every budding artist. ...Show more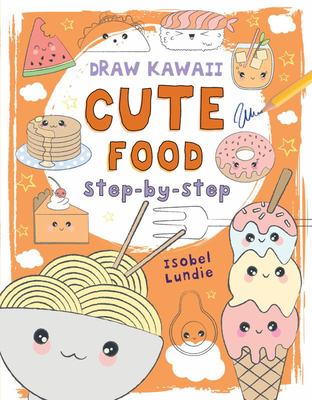 $19.99
AUD
Category: Art | Series: Draw Kawaii Ser.
Draw cute, with this book that introduces budding artists to basic techniques for creating adorable kawaii food Kawaii is a Japanese word that actually means "cute," and these fun projects, outlined with step-by-step instructions and delightful illustrations, will give children the confidence and skil lset to create their own pictures. One side of the spread provides the illustration and the how-tos; the other side has space for you to create your personal variation on the design. From hot dogs and watermelon to cupcakes and pretzels, if this food were real it would be too cute to eat Draw a takeout container of kawaii ramen, complete with chopsticks; the container has a smiley face and is licking its tongue. Or create a selection of drinks in a glass using different fruits and all with different expressions. You can also try your hand at favorites like pizza, pancakes, peas in a pod, sushi, tacos, ice cream, and more ...Show more
$24.99
AUD
Category: Art | Series: Kawaii Doodle Ser.
Learn how to draw cats in all their adorableness with step-by-step tutorials in Kawaii Kitties.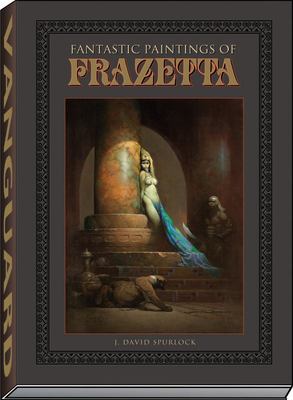 $72.99
AUD
Category: Art
Discover, or return to, the world's greatest heroic fantasy artist, Frank Frazetta in this landmark art collection entitled, Fantastic Paintings of Frazetta. The New York Times said, "Frazetta helped define fantasy heroes like Conan, Tarzan and John Carter of Mars with signature images of strikingly fie rce, hard-bodied heroes and bosomy, callipygian damsels" Frazetta took the sex and violence of the pulp fiction of his youth and added even more action, fantasy and potency, but rendered with a panache seldom seen outside of major works of Fine Art. Despite his fantastic subject matter, the quality of Frazetta's work has not only drawn comparisons to the most brilliant of illustrators, Maxfield Parrish, Frederic Remington, Norman Rockwell, N.C. Wyeth but, even to the most brilliant of fine artists including Rembrandt and Michelangelo and, major Frazetta works sell for millions of dollars, breaking numerous records. This innovator's work has not only inspired generations of artists, but also movies and directors including the Conan films, John Carter of Mars, the sensationally successful Lord of the Rings trilogy, Robert Rodriguez' films including From Dusk Till Dawn, Ralph Bakshi films, the epic, award-winning Game of Thrones series, Tim Burton's Sleepy Hollow, Disney's animated Tarzan films, Francis Ford Coppola's Apocalypse Now and George Lucas' Star Wars series. The Forbes magazine article Schwarzenegger's Sargent led with the line, "Which artist helped make Arnold governor? Frank Frazetta, the Rembrandt of barbarians." J. David Spurlock started crafting this book by reviving the original million-selling 1970s mass market art book, Fantastic Art of Frank Frazetta. But, he expanded and revised to include twice as many images and, presents them at a much larger coffee-table book size of 10.5 x 14.625"! The collection is brimming with both classic and previously unpublished works of the subjects Frazetta is best remembered for including barbarians, beasts, and buxom beauties. Game of Thrones creator George R. R. Martin said, "Though he bears only a passing resemblance to the Cimmerian as Robert E. Howard described him, Frazetta's covers of the Conan paperback collections became the definitive picture of the character... still is." Schwarzenegger said, "I have not been intimidated that often in my life. But when I looked at Frazetta's paintings, I tell you, it was intimidating." Game of Thrones, Conan and Aquaman film star Jason Momoa said, "I am a huge Frank Frazetta fan. Both of my parents are painters, so I'd known Frazetta's paintings, that's what I wanted to bring to life." See the revolutionary art that helped inspire Schwarzenegger, Momoa, the Lord of the Rings films and Game of Thrones: FRAZETTA! ...Show more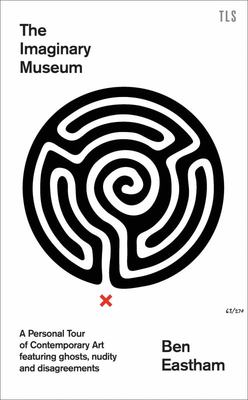 $19.99
AUD
Category: Art
Join the art critic Ben Eastham on a private tour of an extraordinary, imaginary museum. Stand in front of some of the most incomprehensible art works in the world with an expert guide by your side, full of personal stories, expertise and human understanding. In a stunningly original memoir and art gui de we find ourselves among outrageous artworks, and we return again and again to the same question:   "But what does it mean?" With the help of a cast of critics, guards, curators, artists, protestors and ghosts, Eastham explores the idea that the value of art is not to be found in what it means, but in what it does to you.   This is an argument to forget about what is and is not art and to instead think courageously and creatively about how things really make you feel. You don't have to like the art works in this or any gallery, you don't have to fully understand them either, but we can benefit from existing alongside them. And in doing so we learn about ourselves, and each other. ...Show more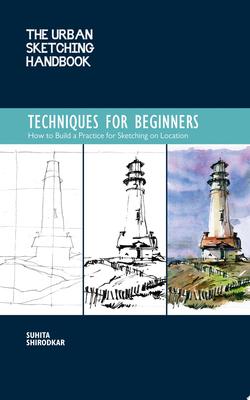 $24.99
AUD
Category: Art | Series: Urban Sketching Handbooks Ser.
In The Urban Sketching Handbook: Techniques for Beginners, artist and Urban Sketcher correspondent Suhita Shirodkar shares essential skills for sketching architecture, people, and everyday objects on location. You'll learn the basics of value, color mixing, and perspective through helpful studies and ex ercises, whether at home, in studio, and on location. The Urban Sketching Handbook: Techniques for Beginners is perfect for anyone who's just getting started in this fascinating art form, or who wants to develop their observational and drawing aptitude by reinforcing basic concepts.TheUrban Sketching Handbook series offers location artists expert instruction on creative techniques, on-location tips and advice, and an abundance of visual inspiration. These handy references come in a compact, easy-to-carry format with an elastic band closure--perfect to toss in your backpack or artist's tote. ...Show more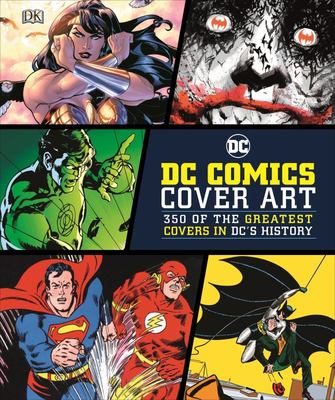 $49.99
AUD
Category: Art
"Story hook, tragic moment, poster, or outrageous character, the covers lured us in." - Paul Levitz, president of DC Comics 2002-2009 From the trailblazing works of Bob Kane, to the photorealistic stylings of Adam Hughes and quirky humour of Amanda Conner, DC Comics Cover Art is a collection of the most iconic covers in DC's history. Stunning artwork is accompanied by expert commentary exploring the significance of each cover, while artist profiles shed light on their creators. Discover the most striking covers from more than 85 years of DC Comics. All DC characters and elements © & (tm) DC Comics. (s20) ...Show more
$29.99
AUD
Category: Art
A response to the devastating 2019-20 bushfires, Animals Make Us Human both celebrates Australia's unique wildlife and highlights its vulnerability. Through words and images, writers, photographers and researchers reflect on their connection with animals and nature. They share moments of wonder and reve lation from encounters in the natural world- seeing a wild platypus at play, an echidna dawdling across a bush track, or the inexplicable leap of a thresher shark; watching bats take flight at dusk, or birds making a home in the backyard; or following possums, gliders and owls into the dark. Hopeful, uplifting and deeply moving, this collection is also an urgent call to action, a powerful reminder that we only have one world in which to coexist and thrive with our fellow creatures. By highlighting the beauty and fragility of our unique fauna, Australia's favourite writers, renowned researchers and acclaimed photographers encourage readers to consider it in a new light. Featuring- Barbara Allen, Robbie Arnott, Tony Birch, James Bradley, Mark Brandi, Geraldine Brooks, Anne Buist, Melanie Cheng, Claire G. Coleman, Ceridwen Dovey, Chris Flynn, Nayuka Gorrie, Dan Harley, Ashley Hay, Toni Jordan, Leah Kaminsky, Paul Kelly, Meg Keneally, Tom Keneally, Cate Kennedy, David Lindenmayer, Ella Loeffler, Maia Loeffler, Jen Martin, Angela Meyer, Sonia Orchard, Favel Parrett, Marissa Parrott, Bruce Pascoe, Jack Pascoe, Sue Pillans, Nick Porch, Holly Ringland, Euan Ritchie, Antoinette Roe, Kirli Saunders, Graeme Simsion, Tracy Sorensen, Shaun Tan, Lucy Treloar, Karen Viggers, Emma Viskic, John Woinarski, Clare Wright. And photographers- Tim Bawden, Kristian Bell, Rohan Bilney, Justin Bruhn, Andrew Buckle, Matt Clancy, Amy Coetsee, Craig Coverdale, Angus Emmott, Terry Houston, Jayne Jenkins, Vivien Jones, Sue Liu, Michael Livingston, Caleb McElrea, Nick Monaghan, Richard Pillans, Gillian Rayment, Linda Rogan, David Maurice Smith, Steve Smith, Colin Southwell, Georgina Steytler, Wayne Suffield, Heather Sutton, Peter Taylor, William Terry, Patrick Tomkins, Belinda Wilson, Matt Wright. ...Show more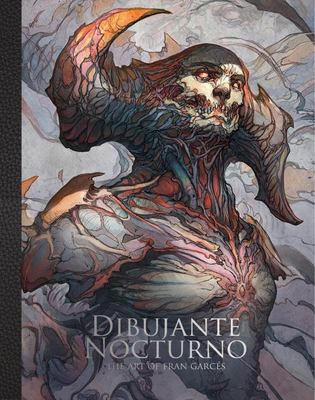 $64.99
AUD
Category: Art
Turn the pages of this lavishly-produced book to discover a collection of monsters, creatures, and characters created by self-taught concept artist Francisco Garcés, AKA Dibujante Nocturno. The artist and illustrator shares his journey, revealing how his self-taught skills have evolved over the years, r esulting in the demonic yet exquisite style that has earned him over 400,000 followers on Instagram. In addition to a specially curated gallery of his past work, there are new pieces created exclusively for this book, including step-by-step tutorials that break down not only the artist's workflow and routine, but also his intricate pen linework techniques, cleverly chosen color palettes, and detailed rendering. Being self-taught, the artist has honed his skills in a completely unique way, allowing readers to glean not only unique tips and techniques, but also inspiration and insight into how they can practise, improve, and develop their own style. His experience of teachingart ensures he knows how to effectively communicate ideas, concepts and practical techniques. From his elegantly drawn linework to the darkest character creation, this is a unique opportunity for fans of fantasy art and creature design to see what goes into the epic art of Dibujante Nocturno. ...Show more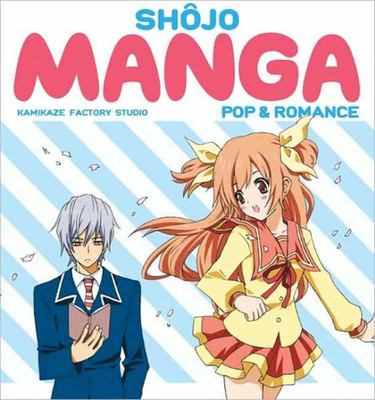 $54.99
AUD
Category: Art
This is a step-by-step guide to all the tricks - both freehand and digital - to create the best manga characters! Here is an amazing manual of manga for artists of all ages! Concentrating on Shojo manga and anime (a genre targeting female audiences), "Shojo Manga" is a practical, hands-on guide to learn ing the skills of Shojo drawing. It includes detailed information on how to apply digital colour, 3D designs, vectorial drawing, and a host of other fascinating and useful design applications. And each project in Kodomo Manga includes step-by-step instructions specifying software, tools, and professional tricks to achieve the big eyes, tiny noses, and love torn expressions central to shojo manga characters. "Shojo Manga" takes manga artists, illustrators, and graphic designers from initial black-and-white sketches to a vibrant, fully costumed collection of characters. In five chapters, its content will be broken down as follows: Vintage Romance; Love and Pop; Gothic; Magic Lovers; and, History and Legends. ...Show more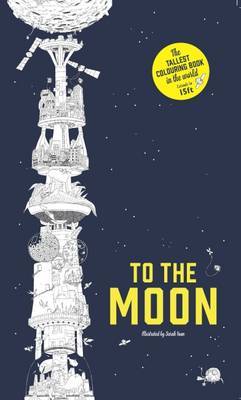 $19.99
AUD
Category: Art
Climb up to the moon with this amazing fold-out colouring book, the tallest in the world! Colour an amazing tower, all the way from your house down on the ground, past dragons, witches, space ports and flying elephants, to reach the moon at the very top! Grab your pens and let's get going! Can you climb all the way to the moon? ...Show more