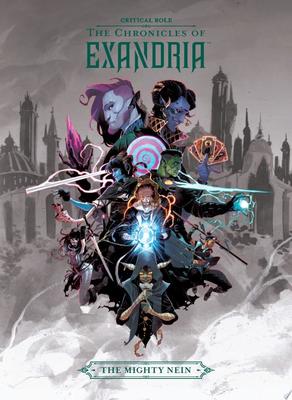 $199.99
AUD
Category: Books
Journey through Wildemount alongside the motley group known as the Mighty Nein Encompassing the first chapters of Critical Role's second campaign, this tome illustrates the adventures of our unlikely heroes as they meet in Trostenwald, struggle through a heartbreaking encounter with the Iron Shepherds, and more. Featuring stunning works by artists from the Critter community, Critical Role: The Chronicles of Exandria -- The Mighty Nein is a beautiful way to revisit the origin of the Mighty Nein through the perspective of Expositor Beauregard Lionett and the archivists of the Cobalt Soul. The deluxe edition of The Chronicles of Exandria -- The Mighty Nein boasts 264 pages of art created by the Critical Role community and accompanying text written by Liam O'Brien, Taliesin Jaffe, Dani Carr, and the cast of Critical Role. It also includes the following extras, exclusive to the deluxe edition: - A faux-leather, foil-stamped cover and decorative clamshell box featuring art by Lauryn Ipsum and designed by Cindy Cacerez-Sprague - An annotated cloth map of the Dwendalian Empire by Deven Rue - A triptych-style lithograph featuring exclusive art by Sam Hogg - Character sketches of each of the Mighty Nein by Nick Robles - A flyer for the Fletching & Moondrop Traveling Carnival of Curiosities by Will Kirkby - A sumptuous invitation to the Lavish Chateau by Helen Mask - Blueprints for the Tinkertop Bolt Blaster 1000 by Fernando Furukawa - A pamphlet on the Traveler by Ceri Giddens - Flower sketches by Lauryn Ipsum ...Show more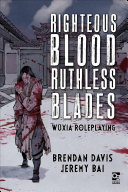 $49.99
AUD
Category: Books | Series: Osprey Roleplaying Ser.
A wuxia roleplaying game of dark adventure and heroic thrills set in the martial world of ancient China. Righteous Blood, Ruthless Blades is a roleplaying game of dark adventure and heroic thrills inspired primarily by the wuxia stories of Gu Long. Players assume the roles of eccentric heroes who solve mysteries, avenge misdeeds, uphold justice, and demonstrate profound mastery of the martial arts. Character creation is designed to produce fleshed-out, potent individuals who can follow several paths, including those of the physician, beggar, assassin, thief, soldier, bandit, and more. These characters inhabit a unique martialworld, orJianghu, set in a romanticized ancient China. The towns, temples, and inns the characters can visit, and the sects and factions with whom they interact, will bring their own character to the game and provide a host of opportunities--and threats. The game is based on a simple ten-sided dice pool mechanic, loosely modeled on the one found inWandering Heroes of Ogre Gate, and play is designed to be gritty, suspenseful, and fast, so the focus remains on solving mysteries and roleplaying your character. When combat does arise, it is consequential and swift, and often resolved in a single role of the dice. This rulebook includes a sample martial world and a starting adventure, as well as guidelines for games masters looking to run wuxia games and create their own unique Jianghu, rife with martial experts, sects, and mysterious locations. ...Show more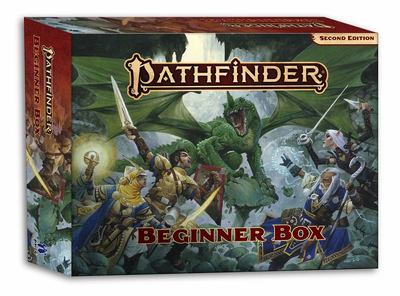 $84.99
AUD
Category: Books
Take the first step into an amazing world of fantasy adventure! The Pathfinder Beginner Box contains everything you need to learn how to play the Pathfinder Roleplaying Game, including rules to create your own fantasy hero and tools to make your own amazing stories. Will you be a courageous fighter, ch arging headfirst into battle, or a sly rogue, moving quietly to strike at foes from the shadows? Maybe you will be a knowledgeable wizard, wielding incredible arcane spells or a wise and pious cleric, using the power of your deity to shape the world for the better. It is all up to you! Inside you will find a rich toolbox, filled with everything you need to get started, including rules for character generation, an introductory adventure, guidelines to build your own campaign, character sheets, a full-color map, character pawns, and dice. This deluxe box set is the ideal introduction to the Pathfinder Roleplaying Game, leading the way to a lifetime of adventure! The Pathfinder Beginner Box includes: * An 80-page Hero's Handbook, including rules for character generation, a solo adventure, skills, spells, and equipment. * A 96-page Game Master's Handbook, containing an introductory adventure, over 20 pages of monsters, rules for building your own adventure, and magic items. * Four premade characters so you can jump right into the action and four blank character sheets if you want to make your own hero. * Over 100 character and monster pawns to use on the full-color double-sided adventure map. * Four game reference cards to help players remember their actions. * A complete set of polyhedral dice, including a d20, d12, d10, d8, d6, and d4. ...Show more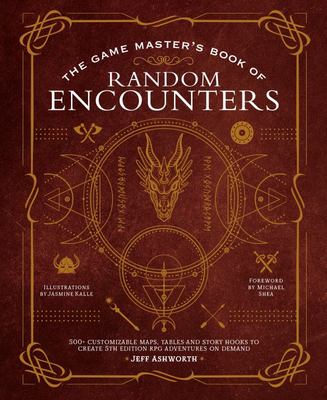 $39.99
AUD
Category: Books
For many tabletop RPG players, the joy of an in-depth game is that anything can happen. Typical adventure modules include a map of the adventure's primary location, but every other location?whether it's a woodland clearing, a random apothecary or the depths of a temple players elect to explore?has to be improvised on the fly by the Game Master. As every GM knows, no matter how many story hooks, maps or NPCs you painstakingly create during session prep, your best-laid plans are often foiled by your players' whims, extreme skill check successes (or critical fails) or their playful refusal to stay on task. In a game packed with infinite possibilities, what are GMs supposed to do when their players choose those for which they're not prepared? The Game Master's Book of Random Encounters provides an unbeatable solution. This massive tome is divided into location categories, each of which can stand alone as a small stop as part of a larger campaign. As an example, the "Taverns, Inns, Shops & Guild Halls" section includes maps for 19 unique spaces, as well as multiple encounter tables designed to help GMs fill in the sights, sounds, smells and proprietors of a given location, allowing for each location in the book to be augmented and populated on the fly while still ensuring memorable moments for all your players. Each map is presented at scale on grid, enabling GMs to determine exactly where all of the characters are in relation to one another and anyone (or anything) else in the space, critical information should any combat or other movement-based action occur. Perhaps more useful than its nearly 100 maps, the book's one-shot generator features all the story hooks necessary for GMs to use these maps as part of an interconnected and contained adventure. Featuring eight unique campaign drivers that lead players through several of the book's provided maps, the random tables associated with each stage in the adventure allow for nearly three million different outcomes, making The Game Master's Book of Random Encounters an incredible investment for any would-be GM. The book also includes a Random NPC Generator to help you create intriguing characters your players will love (or love to hate), as well as a Party Makeup Maker for establishing connections among your PCs so you can weave together a disparate group of adventurers with just a few dice rolls. Locations include taverns, temples, inns, animal/creature lairs, gatehouses, courts, ships, laboratories and more, with adventure hooks that run the gamut from frantic rooftop chases to deep cellar dungeon-crawls, with a total of 97 maps, more than 150 tables and millions of possible adventures. No matter where your players end up, they'll have someone or something to persuade or deceive, impress or destroy. As always, the choice is theirs. But no matter what they choose, with The Game Master's Book of Random Encounters, you'll be ready. ...Show more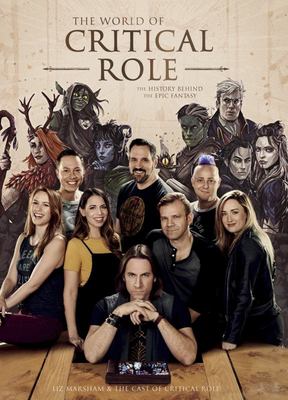 $49.99
AUD
Category: Books
Dive deep into the history of the world's most popular fantasy RPG livestream with the cast of Critical Role in this definitive guide featuring never-before-seen illustrations and photos. From its unassuming beginnings as a casual home game between friends to the role-playing phenomenon it is today, Cri tical Role has become the stuff of legend. These pages chronicle how a circle of friends who all happen to be talented voice actors built the most-watched tabletop role-playing livestream of all time. Discover dazzling new illustrations and richly written insights into the locations, characters, and adventures featured in the hundreds of episodes across Critical Role's two campaigns, Vox Machina and the Mighty Nein. Go behind the scenes with archival photos and exclusive interviews with Dungeon Master Matt Mercer and the entire Critical Role cast as they explore their characters' most triumphant moments and darkest hours. And celebrate the massive community of Critters who support and expand the show's world through a highlighted tour of the crafts, cosplay, and art they create every day. Featuring a foreword from the cast, lush illustrations, and the inside story you won't find anywhere else, this book is your indispensable guide to Critical Role. The adventure begins! ...Show more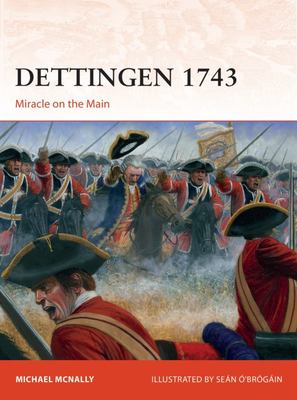 $34.99
AUD
Category: Books | Series: Campaign Ser.
This study analyzes the battle of Dettingen, one of the major Allied victories of the War of the Austrian Succession, and the last time a British monarch commanded troops in the field. The death of the Emperor Charles VI in 1741 was the catalyst for a conflict ostensibly about the female inheritance of the Hapsburg patrimony but, in reality, about the succession to the Imperial Throne. The great European powers were divided between those, such as Britain, who supported the Pragmatic Sanction and the rights of the Archduchess Maria-Theresa, daughter of Charles VI, and those who challenged it, including Bavaria which were supported by France.The conflict quickly escalated into what is now known as the War of the Austrian Succession, and a series of turbulent political events brought the crisis to a head on the road to Hanau, near Dettingen. There, the French moved to put into place a complex maneuver which had the potential to end the war at a single stroke. A column of French troops would cross the Main near Dettingen and block the road to Hanau, their orders being to simply hold their ground and bar the route of the Allied British and Hanovarian advance. A second column would cross the Main behind the enemy and then follow their line of march northwards. The bulk of the army would use a combination of bridges and pontoon-bridges to cross the Main and engage the enemy from the flank as they were strung out on the line of march. However, the plan relied heavily on the blocking force, and command of this crucial sector fell to an inexperienced nobleman Louis-Auguste, Duc de Grammont, who chose to attack rather than hold his position. Consequently, the maneuver failed and the French broke, fleeing for the Main and safety, with the Gardes Francaises famously swimming the river.Supported by specially commissioned artwork including maps and battleplates, this title explores the battle in depth, detailing its build-up, events, and aftermath, as well as analyzing the strengths and weaknesses of the commanders, armies, and tactics of both sides. ...Show more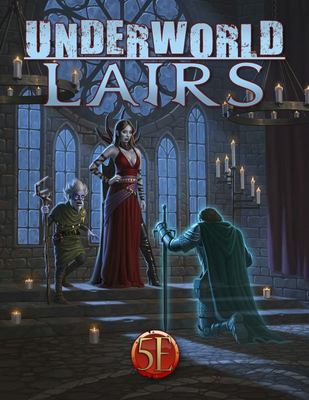 Underworld Lairs for 5th Edition
by Jeff Lee; Ben McFarland; Kelly Pawlik; Mike Welham; Shawn Merwin
$39.99
AUD
Category: Books
Darkness, discovery, and death in the Underworld An encampment of the drow defending an Underworld entrance. A cathedral lit by the eerie green glow of thousands of candles. A powerful lich inhabiting the corpse of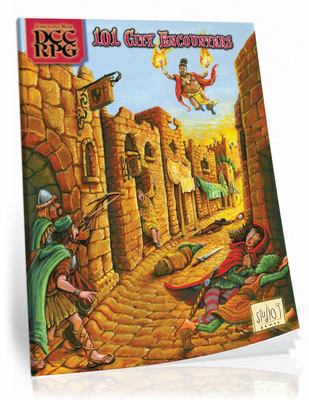 $21.00
AUD
Category: Books
101 City Encounters is a 16-page fully illustrated aide for judges creating city adventures (ideal for DCC Lankhmar). Also available as a softcover PRINT booklet and in a digital PDF format. This aide will bring any city to life. It supplies a detailed set of random events which will make your cities vi brant and exciting. It also features the Reputation & Infamy system for earning various forms of city faction. Players will now have their actions tracked, so they can feel the consequences and rewards of their actions in the social web of your city.Bring your city adventures to life! Over 100 random encounters developed to add sights, smells, and sounds to any adventure. This detailed booklet offers adventure and dimension to city visits. With this judge's aide you are equipped to quickly create rich texture when player characters explore strange and new areas of your city you have yet to craft-making your cities vibrant and exciting without much preparation. It also features a NEW system (Reputation & Infamy) for player characters to gain or lose various forms of notoriety within your city. Encounters can turn into significant new adventures, short side tracks, or simply texture. With these added layers, PCs will feel the endless opportunity of the city! This is an ideal gaming tool for DCC Lankhmar campaigns. ...Show more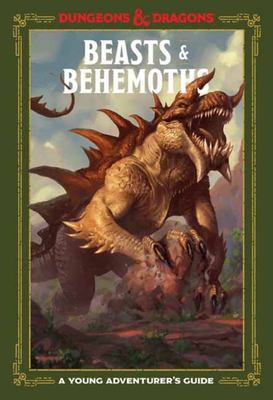 $22.99
AUD
Category: Books | Series: Dungeons & Dragons Young Adventurer's Guides
This illustrated guide transports new players to the magical world of Dungeons & Dragons and presents a one-of-a-kind course on the unusual creatures, from the minuscule to the massive, that fill the fantastic world of the game. This guide features easy-to-follow and entertaining explanations of wh ere to find each beast, their strange abilities and magical powers, and how to defeat them, along with amazing illustrations that will ignite your imagination. Organized by size from small to large, bigger and more dangerous monsters are introduced with every turn of the page. Beasts & Behemoths is a perfect way for new players and young fantasy fans to learn about the monsters an adventuring party can meet, with profiles full of example encounters and storytelling tips that encourage creative problem-solving skills when battling beastly foes. ...Show more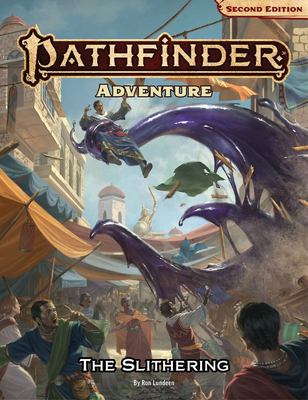 $45.00
AUD
Category: Books
In the cosmopolitan trading city of Kibwe, at the edge of the Mwangi Expanse, innocent people struck by a terrible curse known as the slithering are melting into malevolent oozes. The heroes are at the epicenter of this slimy curse and might be the only o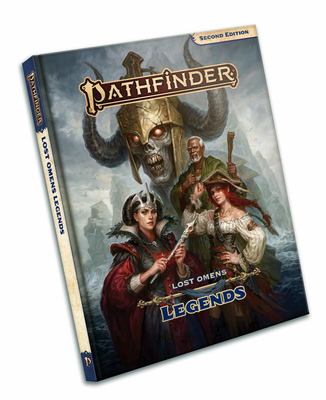 $70.00
AUD
Category: Books
It's not always what you know, but who you know The heroes of the Age of Lost Omens forge their path through an uncertain world, but that world has been shaped by many others who came before or who now stand beside them Lost Omens Legends provides detai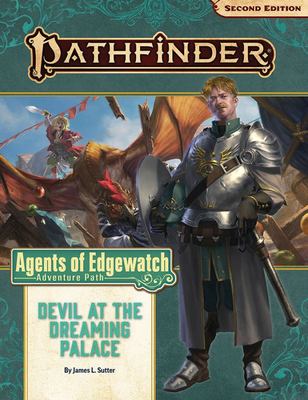 $50.00
AUD
Category: Books
Get ready to shine your badge and report for duty--the Agents of Edgewatch Adventure Path begins In this thrilling new Pathfinder campaign, players assume the role of fresh recruits of the Edgewatch, the newest division of Absalom's city watch. Tasked wit