The Bookstore Cat
by Cylin Busby; Charles Santoso (Illustrator)
$24.99
AUD
Category: Picture / Early Reader Books (Age 0-8)
An irresistible and engaging picture book perfect for story time, and for cat and bookstore lovers alike! The bookstore cat is an adorable . . . bossy . . . cuddly cat. He is everything from intelligent and loyal to naughty and vocal! But most of all, the bookstore cat is a well-loved (and well-read) ki tty. Follow his funny antics from A to Z through a day in his bustling, book-filled shop. The Bookstore Cat is based on a Victorian parlor game, The Minister's Cat, in which players try to think of adjectives to describe the cat in alphabetical order. Readers can extend the fun of the book by playing their own version of the game. ...Show more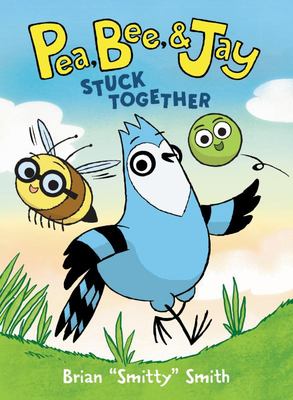 $14.99
AUD
Category: Picture / Early Reader Books (Age 0-8) | Series: Pea, Bee, and Jay Ser.
Get ready to roll with Pea, Bee, & Jay in this brand-new early reader graphic novel series by Brian "Smitty" Smith, perfect for fans of Narwhal & Jelly, emerging readers, and comic lovers alike Like all peas, Pea loves to roll. So when a no-good strawberry dares him to roll all the way off the farm, he swears he can do it--eazy me-zee But along the way, a powerful thunderstorm strikes and bounces Pea off course...and right into two unlikely new buds: a bee named Bee who thinks she knows it all, and a bird named Jay who can't figure out how to fly. On their own they may not look like much, but if this trio can stick together, they just might help Pea find his way back home ...Show more
$12.99
AUD
Category: Children's Books
Twelve-year-old Kallie despises nonsense. She believes there's a rational explanation for everything, despite the good-natured prodding of her Grandpa Jess, who takes her to frivolous wastes of time like their town's local Festival of Fools. There, Kallie meets a faceless man (must be some kind of mask) who gives her an odd wooden puzzle box (must be some kind of gimmick). Intrigued, Kallie sets to work on unlocking its secrets and lets something out. From here Kallie's life begins to entangle with another world, a world where Liah, a young bone carver, journeys with her master to sell wares to a wicked Queen. The sights, sounds, and spells of Liah's world are beginning to leak into Kallie's, and if Kallie can't decipher the meaning of her own story, "the end" might be far from happy. ...Show more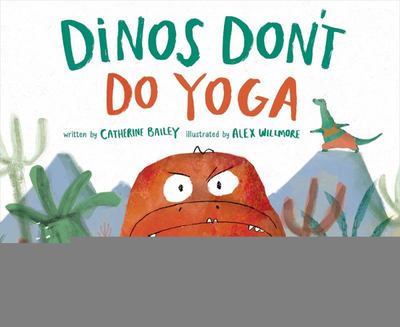 $32.99
AUD
Category: Picture / Early Reader Books (Age 0-8)
A fun-filled dinosaur story with timely themes about kindness, friendship, and being able to see past our differences. Meet Rex, the talon-tearing tough leader of a Cretaceous crew that loves to feed, feud, and fight All is well in their rough-and-tumble world until someone new comes to town: a yoga-lo ving dino named Sam. Rex disapproves of his yoga pants, the "silly" chants, and frankly anyone who prefers tree pose to tussling. But how will Rex react when his surly, burly buddies want to try something new? And what is the real reason Rex rejects this new dinosaur? Kids will delight in this chomping, stomping showdown between the muscle-bound and the mellow, as Rex learns what true toughness looks like. With humor and heart, Dinos Don't Do Yoga reveals the strength of kindness and friendship over bullying and fear. ...Show more
Kites
by Simon Mole
$12.99
AUD
Category: Picture / Early Reader Books (Age 0-8)
David has just moved house; new surroundings without the support of familiar people. Perhaps if he can make a kite and join the children on the hill he will find friends. But does he have the right materials?   The day that David moved to Fivehills, The first thing he noticed was the kites. Little k ites, big kites Eagle kites, pig kites Golden Frog kites with car headlights for eyes Mirror kites singing the sky back at itself…   David knows that to fit in at Fivehills, he needs a kite. But when he makes one, the other kids of the town aren't too impressed. They say it needs this, then it needs that, then it needs something else… soon David's kite doesn't feel like his any more. But David remembers what his Grandpa said - "Let's see what we've already got. More often than not, we'll find the answer inside" and learns that when you're happy with yourself, friends will follow.   ...Show more
$35.00
AUD
Category: Early Learning
​What is a bumbershoot? Or a moonbow? And what does it mean when someone absquatulates...? Find out all this and more in the Dictionary of Difficult Words. Test your knowledge with more than 400 words to amaze, confuse, and inspire budding wordsmiths (and adults). All of the words featured in this book are difficult to spell, hard to say, and their meanings are obscure to most children (and most adults)! Written with simple, easy-to-understand definitions by lexicographer Jane Solomon, this dictionary celebrates the beauty of the English language for family trivia time spent around the printed page. ...Show more
$19.99
AUD
Category: Picture / Early Reader Books (Age 0-8) | Series: ABC for Me Ser.
ABC What Can I Be? presents a wonderful world full of career possibilities--from Astronomer to Zoo Keeper and everything in between. Representing kids of all kinds, this book shows that there are no limits to what a kid can pursue. Whether they are fascinated by animals, trains, flowers, teaching, or a ny other thing, kids can grow up to be whatever they want! ABC What Can I Be? presents a whole alphabet full of exciting, thoughtful, and wonderful things children can do. Pairing a career with each letter of the alphabet, ABC What Can I Be? features colorful illustrations and fascinating careers to get kids thinking about all the possibilities for their future. Each page introduces a letter of the alphabet with bright artwork and highlights a career that is fun, challenging, and makes a big impact in its own way. These 26 careers--which include Dentist, Floral Designer, Meteorologist, Robotics Engineer, Train Conductor, and Wildlife Conservationist--are just some of the things a kid can become! A fun read for the whole family,ABC What Can I Be? is not only perfect for teaching toddlers their ABCs, but also for encouraging them to consider all the careers available to them when they grow up. With endearing illustrations and mindful concepts, the ABC for Me series pairs each letter of the alphabet with words that promote big dreams and healthy living. In addition to ABC What Can I Be, Sugar Snap Studios has two additional books in the series: ABC What Can She Be and ABC What Can He Be. ...Show more
$34.99
AUD
Category: Activity Books
Meet more than 200 minifigures from the LEGO NINJAGO world - plus an exclusive Future Nya minifigure for your collection! Find out the coolest details about hundreds of LEGO NINJAGO minifigures.Uncover unusual versions of legendary heroes, including Avatar Zane and Teen Wu.Learn to identify dozens of fo es from villainous groups including the Sky Pirates, Dragon Hunters, and all-new 2021 baddies.Expand your NINJAGO knowledge with fact files on all your favourite ninja plus the most obscure characters, including the Ninjago Mailman, Gravis, and Captain Soto.Discover heroes and villains from 10 years of LEGO NINJAGO in the LEGO NINJAGO Character Encyclopedia New Edition - the ultimate handbook for fans of the NINJAGO world. 2021 The LEGO Group. ...Show more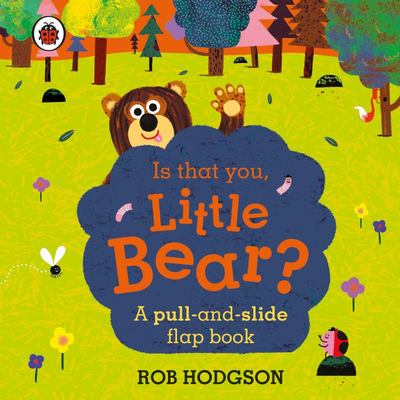 $14.99
AUD
Category: Picture / Early Reader Books (Age 0-8)
A bright and interactive pull-and-slide flap book, ideal for babies and toddlers. Little Bear is very good at hiding and Mama Bear needs your help to find him! Join Mama Bear on her search through the forest in this gorgeous flap book, illustrated by Rob Hodgson. Each spread features a sturdy flap tha t children can slide back and forth to reveal a surprise animal hidden underneath (and there's a quirky ladybird to spot on each page too!). With bold illustrations, robust flaps and simple text, little ones will want to revisit this book time and time again. Imaginative play Boosts motor skills Recommended for children aged 6m+ Also available in this series: Is that you, Little Chick? ...Show more
$14.99
AUD
Category: Picture / Early Reader Books (Age 0-8)
Discover familiar animals, machines and more with these interactive play books that include five felt scenes and over 20 fun play pieces.
Pandarina
by Matilda Rose; Tim Budgen (Illustrator)
$15.99
AUD
Category: Picture / Early Reader Books (Age 0-8)
Princess Skye is SO clumsy. There's no way she can dance at Queen Elsie's birthday ball with all her friends! But waiting for her at Mrs Paws' Magic Pet Shop is a pet who might just change her mind . . . Pandarina is a magical panda who LOVES to dance. Can Pandarina help Princess Skye find her feet? F rom the creators of Pugicorn comes a sparkling picture book about trying your best and never giving up! *WITH A SPECIAL GLITTERY COVER* ...Show more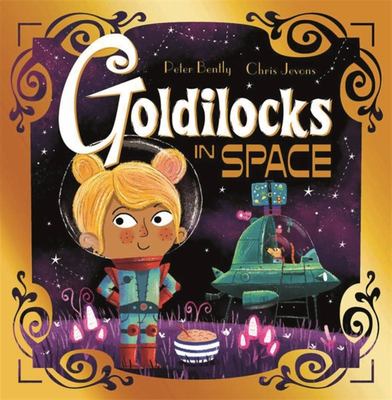 $15.99
AUD
Category: Picture / Early Reader Books (Age 0-8) | Series: Futuristic Fairy Tales Ser.
Captain Goldilocks is on a mission to find a new planet that's just as good as Earth! But everywhere she lands is too cold or too hot, too slimy or too scary, too wobbly or too full-of-aliens. Will she ever find a planet that's just right? An interstellar adventure with a timely environmental messgage from award-winning author Peter Bently. Goldilocks in Space is the first in a new series of futuristic fairy tales, set in outer space. Featuring favourite fairy tale characters as super-cool astronauts leading their own missions and learning about cosmology along the way, this book is a must for little space fans! ...Show more