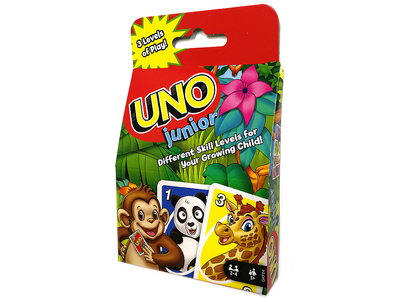 $10.00
AUD
Category: Children's Games
Introduce your kids to UNO with this junior edition. Start out by matching adorable animals or colours, then add reverse, skip and wild cards to up the action. Finally increase game strategy by adding draw one and draw two penalty cards. Contains 56 cards. Ages 3+, 2-4 players.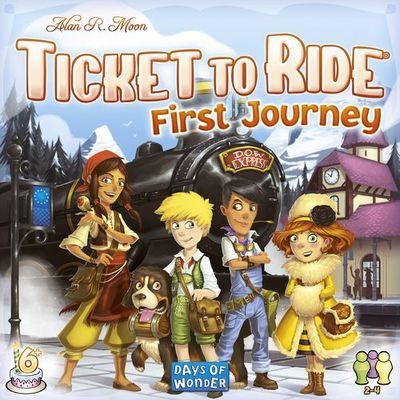 $59.95
AUD
Category: Children's Games
Expected: 17/11/2020   Ticket to Ride: First Journey takes the gameplay of the Ticket to Ride series and scales it down for a younger audience. In general, players collect train cards, claim routes on the map, and try to connect the cities shown on their tickets. In more detail, the game board shows a map of Europe with certain cities being connect by colored paths. Each player starts with four colored train cards in hand and two tickets; each ticket shows two cities, and you're trying to connect those two cities with a contiguous path of your trains in order to complete the ticket. On a turn, you either draw two train cards from the deck or discard train cards to claim a route between two cities; for this latter option, you must discard cards matching the color and number of spaces on that route (e.g., two yellow cards for a yellow route that's two spaces long). If you connect the two cities shown on a ticket with a path of your trains, reveal the ticket, place it face up in front of you, then draw a new ticket. (If you can't connect cities on either ticket because the paths are blocked, you can take your entire turn to discard those tickets and draw two new ones.) If you connect one of the westernmost cities (Dublin, Brest, Madrid) to one of the easternmost cities (Moscow, Rostov, Ankara) with a path of your turns, you immediately claim a special cross-continent ticket. The first player to complete six tickets wins! Alternatively, if someone has placed all twenty of their trains on the game board, then whoever has completed the most tickets wins! Ticket to Ride: First Journey features the same gameplay as the first Ticket to Ride: First Journey game, but with the players claiming track in Europe instead of in the United States. ...Show more
$23.99
AUD
Category: Children's Games
A Spot it! for little ones! Be on the lookout for creatures of the land, sky, and sea. With adorable animals and only 6 symbols on each card, Spot it Jr.! is ideal for kids under 7. As always, there is one, and only one, matching animal between any 2 cards. But in this junior variation, each card has on e big animal for easier spotting. Spot it Jr.! is a fun way to sharpen kids' visual perception and cognitive skills. Little ones will love to spot these colorful animals and the variety of images will challenge all ages. ...Show more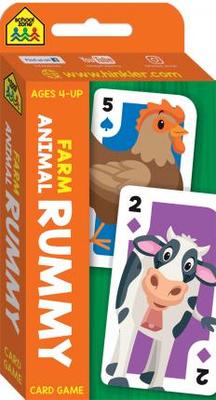 $10.00
AUD
Category: Children's Games | Series: School Zone
This very cute variation of a classic card game can help kids improve their concentration, recognition, confidence, and social skills. Barnyard themed, this card game also helps with counting, matching and learning farm animals.
$24.99
AUD
Category: Children's Games
Now you can play Spot It! with a Harry Potter theme! There are 55 cards, with 50 different symbols and 8 symbols per card. Only one symbol is ever shared between two cards. A game of Speed, Observation and Reflexes. 5 games in 1. 2-8 players. Playing Time 15 minutes. Ages 6+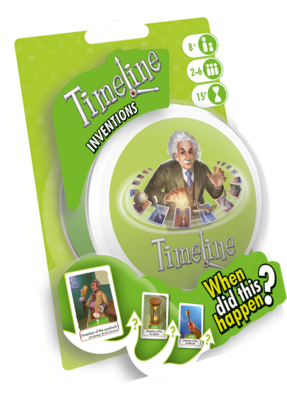 $19.99
AUD
Category: Children's Games
Could anyone wear blue jeans when the Encyclopedia was first published? Was the toothbrush already in use at that time? Was the seaplane created before or after these inventions? To win the game, be the first to correctly place all of your cards.Combine this game with other Timeline sets for more fun an d challenge! ...Show more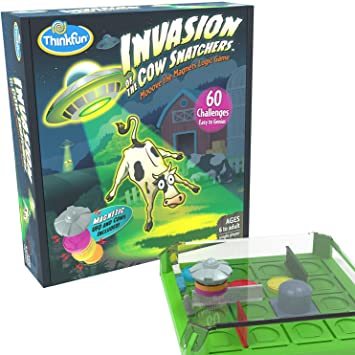 $63.99
AUD
Category: Children's Games
Invasion of the Cow Snatchers is one of ThinkFun's most fun new stem toys for boys and girls. It's a fun magnet maze logic game that comes with 60 challenges of increasing difficulty, from beginner to expert, and is one of the best gifts you can buy for kids who like smart games and a challenge. Invasio n of the Cow Snatchers is made with high quality components, and comes with a very clear and easy to understand instruction manual - you'll be able to play within minutes of opening the box. Like all of ThinkFun's games, Invasion of the Cow Snatchers is built to develop critical thinking skills. Playing through the increasingly difficult challenges will improve logical reasoning and critical thinking skills, all through fun gameplay. ...Show more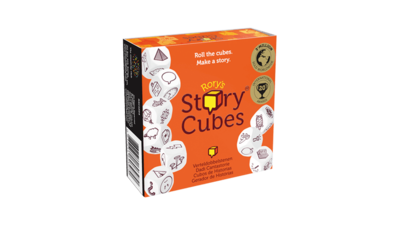 $19.99
AUD
Category: Children's Games
Rory's Story Cubes® is the original set that started the StoryCube move-ment and inspired creativity and storytelling across the globe. Rory's Story Cubes® is the pocket-sized creative story generator that encourages creativity, develops social confidence, enhances language development skills and create s connections and unique moments between people young and old alike. Housed in a compact magnetic box, StoryCubes are perfect for telling stories wherever you go. Take them travelling, to school, camping or even to the restaurant and tell a story while you wait. ...Show more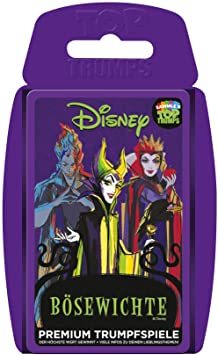 $10.00
AUD
Category: Children's Games
TT Disney villains Classic trump games are from last year! Now there are TOP TRUMPS! Top Trumps Disney villains is the ultimate gift for anyone who wants to learn more about the dark side from the Disney universe. Mages, evil witches, fairies and pansies and many others appear in the categories first ap pearance, glistening, villaininess, power and top trumps factor to overtrump each other. In the Top Trumps Disney villains there are 30 cards with cool motifs, finer stats and exciting background information – the Top Trumps Facts – to the evil protagonists from the world of Disney, which you may even not know!?! And that's what TOP TRUMPS: All players get equal numbers of cards and then are dulled against each other. This means that if you have the highest value, you win the round and receive the top cards of your opponents, which they – together with their own – are placed under their card stack. Anyone who has all the cards in the end wins. And the best part: in all Top Trumps packs you will find a collector's card. If you have 5 pieces of it, you can send them to us and wish you an available top trumps pack of your choice! We will then send this to your home for free! More information can be found on the back of the collector's card. ...Show more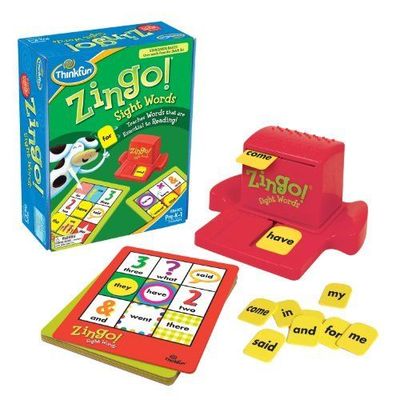 $48.00
AUD
Category: Children's Games
It's not just bingo. It's Zingo!, a matching game that encourages pre-readers and early readers alike to match the pictures and words to their challenge cards. The Zingo! Zinger dispenses tiles and fun as young minds quickly race to be the first player with a full card and yell "ZINGO!" With two levels of play, this matching game builds language skills through fast-paced play. And it happens to be our top selling junior game. ...Show more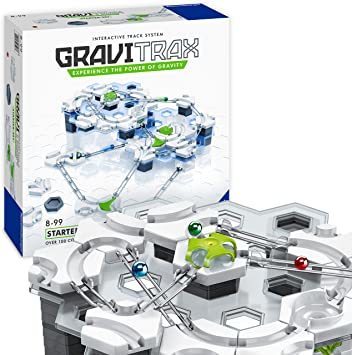 $120.00
AUD
Category: Children's Games
With the Gravitrax interactive track system and marble run, you can design and build your own race tracks and experiment with gravity, magnetism, and kinetics to propel your ball to the finish. With a variety of tiles, levels, tracks and features, you can control the speed of each ball. The open-ended b uilding concept offers endless possibilities to design a different track every time you play. Add flair and speed to your tracks with expansion sets and action accessories. Gravitrax is a fun STEM toy for boys and girls that comes with over 100 pieces and 18 different construction elements. The gravitrax starter set offers everything you need to begin building your own action-packed track systems. Discover how the laws of physics affect the track your ball takes with curves, crosses, freefalls and even a cannon. Experiment using different heights and angles to control the speed of the ball. The included tasks and construction plans introduce you to the world of gravitrax. Or let your creativity take over and begin constructing your own track designs from scratch. ...Show more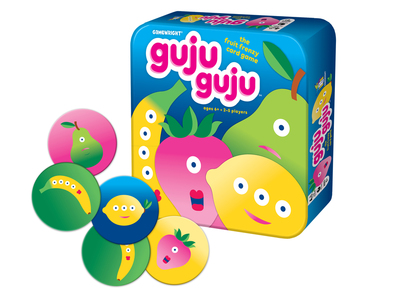 $29.99
AUD
Category: Children's Games
This card game is bananas! And lemons! And strawberries! Take turns flipping cards and guessing which of four fruits will appear. When you guess right- it's a fruit frenzy! Everyone frantically flips cards, racing to cover the matching fruit. Be the first to get rid of your cards and victory is ripe for the taking!   2-5 players Ages 6+ ...Show more