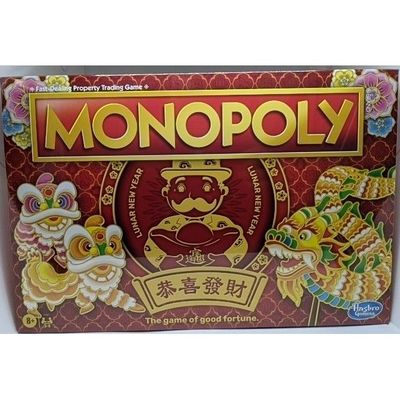 $54.99
AUD
Category: Classic Games
The Lunar New Year Special Edition of the classic game Monopoly.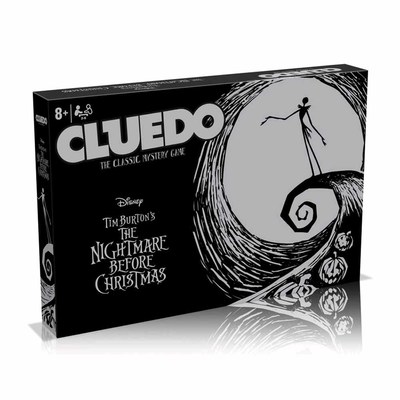 $54.99
AUD
Category: Classic Games
Where is Sandy Claws? Who kidnapped the Sandy Claws and locked him a box? Where could he be hidden, behind a bunch of rocks? Did someone send a present or set a steel bear trap? It's up to you to solve the clues and find out where he's stashed. In this Exclusive Nightmare Before Christmas CLUEDO Game, y ou will need to solve the mystery of who kidnapped Sandy Claws, where he was hidden, and what item was used to subdue him? ...Show more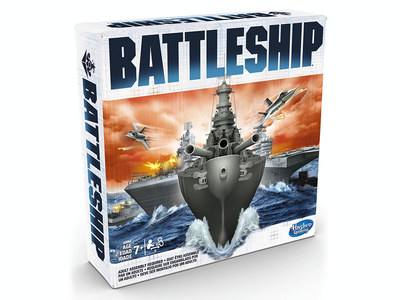 $26.00
AUD
Category: Classic Games
Battleship game is the classic game of naval combat that brings together competition, strategy, and excitement! In head-to-head battle, players search for the enemy's fleet of ships and destroy them one by one. With convenient portable battle cases and realistic looking naval crafts, Battleship game put s players right in the middle of the action. Includes 2 portable battle cases, 10 plastic ships, 84 red 'hit' pegs, 168 white 'miss' pegs, label sheet, and instructions. ...Show more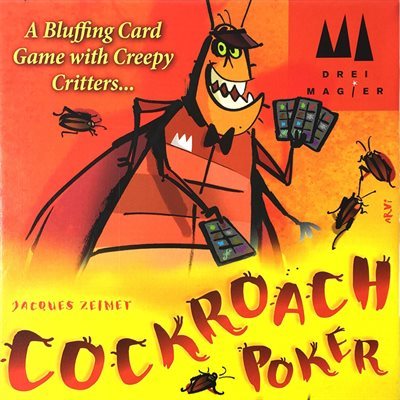 $28.00
AUD
Category: Classic Games
Cockroach Poker is a game for winners! Cockroach Poker is a reverse set collection game that all about bluffing.   Players will put a card in front of another player and declare what critter is on the card, the recipient can either call out the player, or peek at the card and pass it to someone else a nd re-affirm or change what the critter is.   The game ends when a player has no cards to pass on his turn or when a player has four cards of the same critter on the table in front of him. In either case, this player loses and everyone else wins!     ...Show more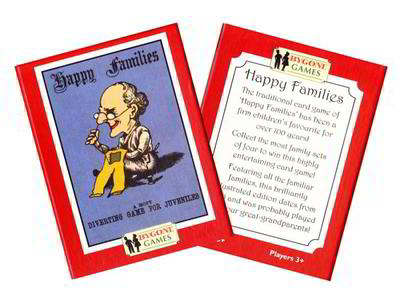 $14.99
AUD
Category: Classic Games
The traditional card game of Happy Families has been a firm childrens favourite for over 100 years! Collection the most family sets of four to win this highly entertaining card game! Featuring all the familiar families, this brilliantly illustrated edition dates from 1905 and was probably played by your great-grandparents. ...Show more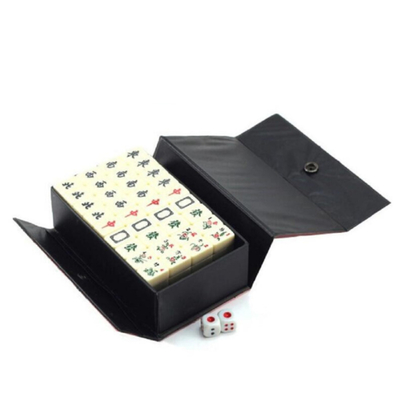 $89.99
AUD
Category: Classic Games
Mahjong Size: 2.2x 1.4 x 1.1cm Total 144 small MahJong Set and 2 Dice Great for travel, home, entertainment and enhancing brain activity. Ages 8+ 3-4 Players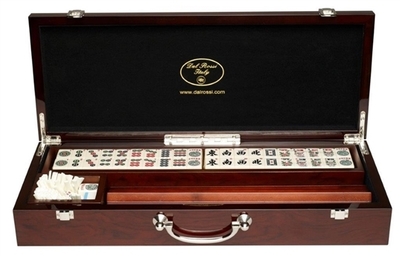 $280.00
AUD
Category: Classic Games
Mahjong (also called M..ji..ng, M..hjeung, M..qu.., M..hjeuk) and sometimes spelled mahjongg, majiang, mah-jong or mah-jongg is a game originated in China. In Asia, mahjong is popular as a gambling or computer game. Legend has it that Confucius, the great Chinese philosopher, invented the game around 5 00 BC. Mahjong is a game of strategy, intelligence, skill, calculation and luck. The object of the game is to build complete suits (usually of threes) from either 13 or 16 tiles. The first person to achieve this goal wins the game. The winning tile completes the set of either 14 or 17 tiles. The 144 tiles have numbers and English characters on them to make them easier to recognize. ...Show more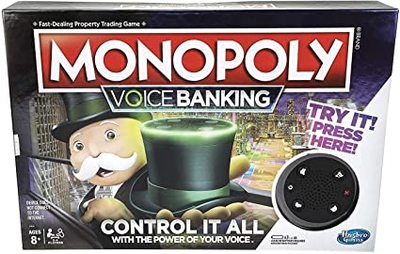 $70.00
AUD
Category: Classic Games
Monopoly meets voice recognition: In this electronic Monopoly voice banking game, Mr. Monopoly is the Banker and manages players' Money via his top hat Talk, Mr. Monopoly listens: press the button, and say a command like, "pay rent on Marvin gardens"; Mr. Monopoly will respond and move the payment to an opponent's account Faster gameplay: players land on a forced trade space and tell Mr. Monopoly which properties They want to trade. Build sets quicker and get those houses and hotels up faster No need for cash or bank cards: The Mr. Monopoly banking unit manages all finances whether it's buying properties, paying and receiving rent, checking balances and more Exciting family game: the Monopoly voice banking board game is designed for ages 8 and up; 2 to 4 players can play at a time and it's a great activity for family game nights ...Show more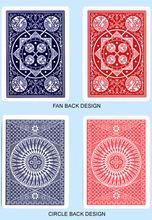 $17.99
AUD
Category: Classic Games
A high quality, Linoid finish makes Tally-Ho playing cards the premiere choice.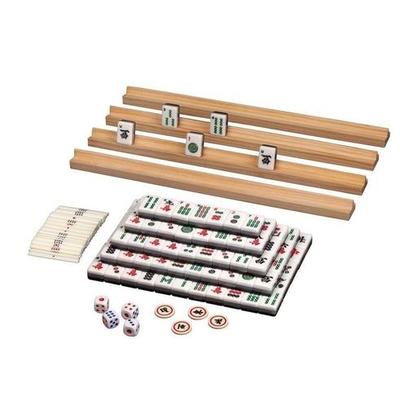 $149.99
AUD
Category: Classic Games
Build sets with the tiles through drawing and discarding them!