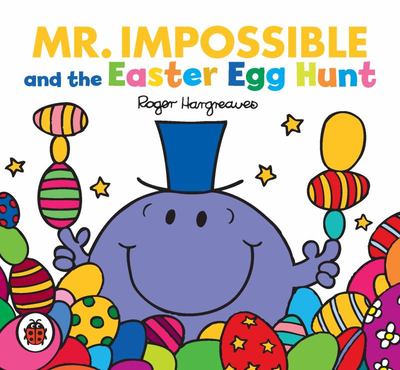 $14.99
AUD
Category: Classics
Mr Impossible is organising an Easter egg hunt for all the Mr Men and Little Miss and he is hiding the eggs in the most impossible places ... Some are so high that only Mr Tall can find them and some so low and cleverly hidden that Mr Small will need to be called. But it is Mr Nobody who manages to find the most difficult egg of all - the invisible egg! Packed with Easter fun from beginning to end! The incredibly popular Mr Men Easter story now has a shiny foil cover and will make the perfect Easter gift or Easter basket stuffer. ...Show more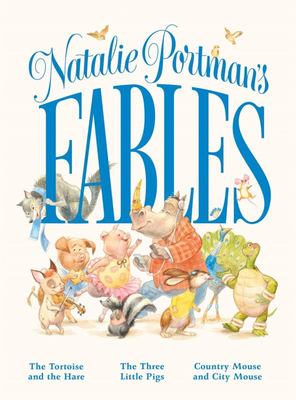 $32.99
AUD
Category: Classics
Academy Award-winning actress, director, producer, and activist Natalie Portman retells three classic fables and imbues them with wit and wisdom.   From realizing that there is no "right" way to live to respecting our planet and learning what really makes someone a winner, the messages at the heart of Natalie Portman's Fables are modern takes on timeless life lessons.   Told with a playful, kid-friendly voice and perfectly paired with Janna Mattia's charming artwork, Portman's insightful retellings of The Tortoise and the Hare, The Three Little Pigs, and Country Mouse and City Mouse are ideal for reading aloud and are sure to become beloved additions to family libraries. ...Show more
$49.99
AUD
Category: Classics
Macmillan, the original publisher of Alice's Adventures in Wonderland is proud to present Costa Award and Kate Greenaway Medal-winner Chris Riddell's gorgeous new visual interpretation of Lewis Carroll's magical story. This beautiful full-colour gift edition comes 200 years after the birth of Alice's fi rst illustrator, Sir John Tenniel. Both celebrated political cartoonists of their day, for Punch and the Observer respectively, Tenniel and Riddell have much in common. These exceptional artists created some of the most loved and iconic children's illustrations of the nineteenth and twenty-first centuries. This is a gorgeously produced hardback with foiled jacket, head and tail bands and a ribbon marker, and it is lavishly illustrated in full colour throughout by Chris Riddell. This is a beautiful gift for all the family to treasure and share. Alice's Adventures in Wonderland was first published by Macmillan more than 150 years ago with Sir John Tenniel's original illustrations. Lewis Carroll's iconic story is now firmly established in the cultural fabric of countries throughout the world with curious, quick-witted Alice, its timeless heroine, at its heart. During her extraordinary adventures in Wonderland, she meets the the charming White Rabbit, the formidable Queen of Hearts, the mad Hatter and the grinning Cheshire-Cat. All of these unforgettable characters have become as famous as Alice herself and take their place alongside her in one of the most influential children's books of all time. ...Show more
$49.99
AUD
Category: Classics
A fine exclusive edition of one of literature's most beloved stories. Featuring a laser-cut jacket on a textured book with foil stamping, all titles in this series will be first editions. No more than 10,000 copies will be printed, and each will be individually numbered from 1 to 10,000. Lewis Carroll 's Alice in Wonderland books have delighted readers across the globe for more than a hundred years. The WonderlandCollection presents the two most famous Alice books- Alice in Wonderland and Alice Through the Looking Glass- as well as A Tangled Tale. The Wonderland Collection (Seasons Edition--Summer) is one of four titles available in June 2020. The summer season also will include Jane Eyre, Persuasion, and the Adventures of Huckleberry Finn. ...Show more
$19.99
AUD
Category: Classics
Charmingly retold in rhyming verse, with enchanting illustrations throughout, this is a retelling of a selection of Aesop's Fables.In this wonderfully illustrated collection meet the vain peacock and the wise crane, discover what happens to the boy who cried wolf one too many times and find out what the bear whispered to the traveller. Aesop's Fables are one of the enduring classics of children's literature and are a firm family favorite. Aesop's Fables retold by Elli Woollard combine stunning illustrations from the award-winning Marta Altés with the brilliant rhyming talents of Elli Woollard. This collection is one children and adults alike will truly treasure.Stories include:Two Travellers and the BearThe Hare and the TortoiseThe Boy who cried WolfThe Baboon and the FoxThe Dog and and his ReflectionThe Town Mouse and the Country MouseThe Peacock and the CraneThe Donkey in the Lion's Skin ...Show more
$34.99
AUD
Category: Classics
Join Mother Goose and her three little goslings as they enjoy over fifty classic nursery rhymes, traditional lullabies and favourite action songs, beautifully illustrated in full colour throughout by the award-winning Axel Scheffler, illustrator of The Gruffalo. The deluxe 96-page hardback has a ribbon marker and foiled jacket, making it a very special gift. The rhymes are linked together by enchanting original stories about Mother Goose and her goslings as they learn to waddle, swim and more, giving a unique and fresh twist to these traditional favourites. From Humpty Dumpty to Jack and Jill, and from Baa Baa Black Sheep to Twinkle Twinkle Little Star, there's something for everyone in this beautiful gift treasury - a must for every family bookshelf. ...Show more
$6.99
AUD
Category: Classics | Series: First Stories Ser.
First Stories:The Wind in the Willows is the perfect introduction for young children to Kenneth Grahame's classic tale. Push, pull and slide mechanisms bring the story of Mr Toad and his high-speed adventure to life. Row with Mole and Ratty down the river, whizz around with Toad in his car and make an i ncredible escape from a prison! This well-loved tale is beautifully imagined for a new generation by children's illustrator Jean Claude. Collect more books in the First Stories series: Alice in Wonderland, Doctor Dolittle, Goldilocks and the Three Bears, Jack and the Beanstalk, The Jungle Book, Peter Pan, Pinocchio, Puss in Boots, The Three Little Pigs and The Ugly Duckling. ...Show more
$16.99
AUD
Category: Classics | Series: Tashi
Tashi's adventures have been loved by children all over the world for twenty-five years. This special edition of the original Tashi book celebrates Tashi's anniversary, and includes a story about Tashi's first birthday, 'Tashi and the Silver Cup', and 'Kidnapped!' from Tashi's Storybook.
$16.99
AUD
Category: Classics | Series: The Chronicles of Narnia
Full cast dramatization of the third adventure in the Narnia series. 'The Horse and His Boy' is a stirring and dramatic fantasy story that finds a young boy named Shasta on the run from his homeland with the talking horse, Bree. When the pair discover a deadly plot by the Calormen people to conquer the land of Narnia, the race is on to warn the inhabitants of the impending danger and to rescue them all from certain death. ...Show more
$16.99
AUD
Category: Classics | Series: Chronicles of Narnia (Paperback)
A beautiful paperback edition of The Magician's Nephew, book one in the classic fantasy series, The Chronicles of Narnia. This edition is complete with cover and interior art by the original illustrator, Pauline Baynes. On a daring quest to save a life, two friends are hurled into another world, where an evil sorceress seeks to enslave them. But then the lion Aslan's song weaves itself into the fabric of a new land, a land that will be known as Narnia. And in Narnia, all things are possible. The Magician's Nephew is the first book in C. S. Lewis's classic fantasy series, The Chronicles of Narnia, which has captivated readers of all ages for over sixty years. This is a stand-alone novel, but if you would like to journey through the wardrobe and back to Narnia, read The Lion, the Witch and the Wardrobe, the second book in The Chronicles of Narnia. ...Show more
$14.99
AUD
Category: Classics
Birthdays should be filled with cake and fun and Grug! This classic Aussie hero is back from the bush in Grug Has a Birthday, available for the first time in hardback, plus a birthday card and wrapping paper. Everything you need to wrap up a perfect birthday! Each item not sold separately – only availab le in this exclusive pack.   ...Show more
$29.99
AUD
Category: Classics
Sam-I-Am and his Green Eggs and Ham get a brand-new look for their 60th birthday, in this very special slipcase edition of the Dr. Seuss classic – soon to be a Netflix series! It's the 60th birthday of Green Eggs and Ham – and you're invited to the party! The iconic story from the one and only Dr. Seuss is now available in this very special 60th birthday celebration slipcase edition. When Sam-I-am pesters a grumpy grouch to eat a plate of green eggs and ham, we soon find out we can't really know what we like until we try it! Written using only fifty words, this is the perfect book to introduce children to the joy of words, reading, and Dr. Seuss, or delight existing fans with this gorgeous gift edition of a worldwide favourite. Join Sam-I-am in his adventures in the brand-new Netflix series, launching in late 2019! ...Show more