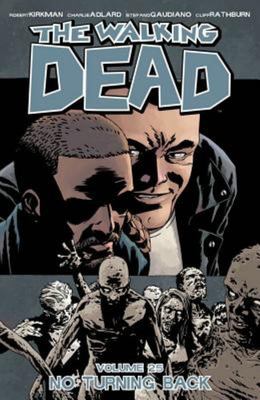 $34.99
AUD
Category: Graphic Novels
After a devastating act of war by the Whisperers, Rick must chart a path for his community. But when his leadership is questioned, how will he respond? It collects The Walking Dead numbered 145-150.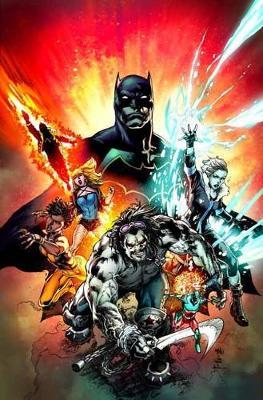 $29.99
AUD
Category: Graphic Novels
The unlikeliest League ever continues their adventures in their new best-selling series with JUSTICE LEAGUE OF AMERICA VOL. 2, as part of DC Rebirth! The JLA discovers a super-arms dealer has transformed an entire city into his own massive militia force. And when the team can't liberate its citizens fro m the outside, they turn to their own legendary master of mass destruction...Lobo! Will the Czarnian Main Man be enough to lead the team to victory? Steve Orlando (MIDNIGHTER, SUPERGIRL) and artist Andy MacDonald (TEEN TITANS: EARTH ONE VOL. 2) bring together Batman, Black Canary, the Ray, the Atom, Vixen, Killer Frost and Lobo in what is one of the most offbeat and compelling lineups the Justice League of America has ever seen. Collects JUSTICE LEAGUE OF AMERICA #7-13. ...Show more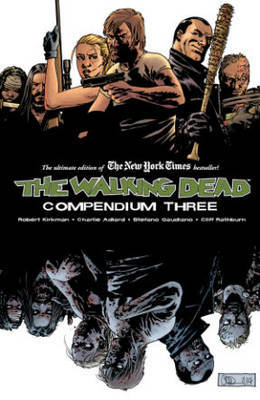 $120.00
AUD
Category: Graphic Novels
Just in time for the new season of The Walking Dead on AMC, the fan-favorite, New York Times best-seller series returns with its third massive paperback collection! With over 1,000 pages, this volume contains the next chapter of Robert Kirkman's Eisner Award-winning continuing story of survival horror. Rick Grimesa[trademark] dream of rebuilding civilization is tested as the people of Alexandria come into contact with other communities that have developed their own methods of survival. It collects The Walking Dead numbered 97-144. ...Show more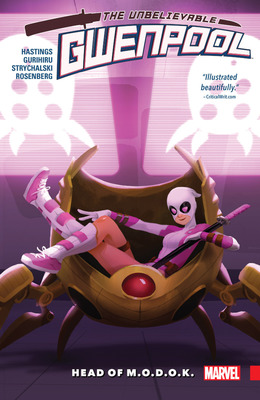 $38.99
AUD
Category: Graphic Novels | Series: Unbelievable Gwenpool
Best part of living in a world of comic book heroes? TEAM-UPS, BABY! Gwen meets Miles Morales, SPIDER-MAN, and it ends...badly! Man, oh, man, she is not a good person! It gets dark! We promise this is not a Civil War II tie-in! COLLECTING: GWENPOOL, THE UNBELIEVABLE 5-10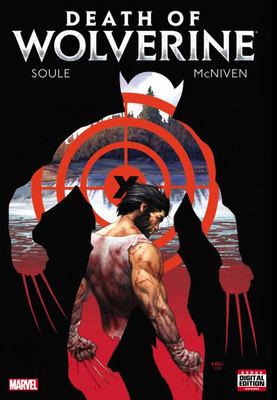 $38.99
AUD
Category: Graphic Novels
Logan is no stranger to death. He's killed thousands. He's watched teammates, friends and lovers die. Now, stripped of his healing factor, the X-Man and Avenger faces his own date with the reaper. There's a bounty on his head, a price big enough to put a horde of enemies and assassins on his trail. The race is on to find Wolverine, but who put out the contract? Sabretooth? Viper? Or someone even worse? When Logan discovers that his mystery foe wants him alive, he turns on the offensive. As the hunted becomes the hunter once more, he's determined to die the way he lived. The Wolverine will go out fighting. COLLECTING: Death of Wolverine 1-4 ...Show more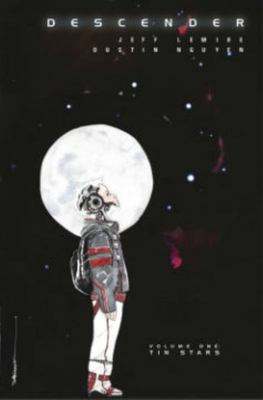 $29.99
AUD
Category: Graphic Novels
Young Robot boy TIM-21 and his companions struggle to stay alive in a universe where all androids have been outlawed and bounty hunters lurk on every planet. A rip-roaring and heart-felt cosmic odyssey, Descender pits humanity against machine, and world against world, to create a sprawling epic. Collect ing issues numbered 1-6 of Jeff Lemire (Sweet Tooth, Trillium) and Dustin Nguyen's (Little Gotham) critically acclaimed, bestselling new science fiction series! ...Show more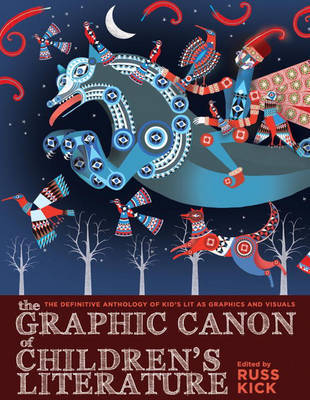 $30.00
AUD
$59.99
(49% off)
Category: Young Adult Graphic Novels
The original three-volume anthology The Graphic Canon presented the world's classic literature - from ancient times to the late 20th century - as eye-popping comics, illustrations and other visual forms. In this follow-up volume, young people's literature through the ages is given new life by the best c omics artists and illustrators. Fairy tales, fables, fantastical adventures, young adult novels, swashbuckling yarns, your favorite stories from childhood and your teenage years? they're all here, in all their original complexity and strangeness, uncensored and unsanitised. ...Show more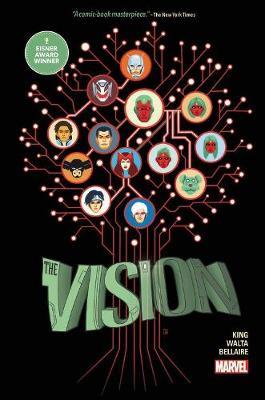 $87.00
AUD
Category: Graphic Novels
Written by best-selling Author Tom King! One of the most celebrated comic books of the century, collected in full alongside an expansive array of special features! Vision wants to be human, and what's more human than family? So he heads back to the beginning - to the laboratory where Ultron created him as a weapon. The place where he first rebelled against his given destiny and imagined that he could be more - that he could be a man. There, he builds them. A wife, Virginia. Teenage twins, Viv and Vin. They look like him. They have his powers. They share his grandest ambition - or is that obsession? - the unrelenting need to be ordinary. Behold the Visions! Theirs is a story of togetherness and tragedy - one that will send the Android Avenger into a devastating confrontation with Earth's Mightiest Heroes. Collecting: Vision Director's Cut 1-6 ...Show more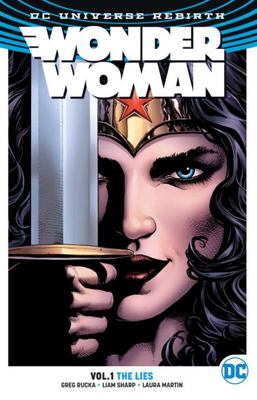 $29.99
AUD
Category: Graphic Novels | Series: Wonder Woman
A part of DC Rebirth! New York Times best-selling writer Greg Rucka returns to WONDER WOMAN! After suffering an unimaginable loss, Diana must rebuild her mission as Earth's ultimate protector and champion. However, in the midst of her grief, her Lasso of Truth stopped working! Start down the rabbit hole as dark secret from Wonder Woman's past unravel her present! From the ashes of DC UNIVERSE: REBIRTH, critically acclaimed writer Greg Rucka along with illustrators Liam Sharp and Nicola Scott unveil a tale that will forever alter the DC icon in WONDER WOMAN VOL. 1! Collects issues #1, #3, #5, #7, #9 and WONDER WOMAN: REBIRTH #1. Rebirth honors the richest history in comics, while continuing to look towards the future. These are the most innovative and modern stories featuring the world's greatest superheroes, told by some of the finest storytellers in the business. Honoring the past, protecting our present, and looking towards the future. This is the next chapter in the ongoing saga of the DC Universe. The legacy continues. ...Show more
$19.99
AUD
Category: Graphic Novels
The Eisner Award-winning "Best New Series" from BRIAN K. VAUGHAN and CLIFF CHIANG continues with a bold new direction, as intrepid young newspaper deliverers Erin, Mac and Tiffany find themselves launched from 1988 to a distant and terrifying future... the year 2016.   Collects issues 6 through 10. ...Show more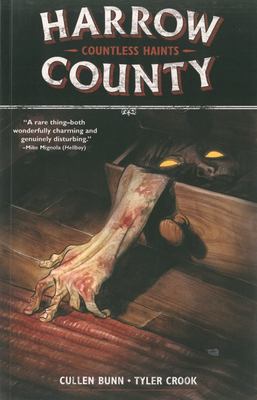 $15.00
AUD
$28.95
(48% off)
Category: Graphic Novels | Series: Harrow County Ser.
Emmy always knew that the woods surrounding her home crawled with ghosts and monsters. But on the eve of her eighteenth birthday, she learns that she is connected to these creatures--and to the land itself--in a way she never imagined.   Collecting the first four issues of the southern gothic fairy ta le from the creator of smash hit The Sixth Gun, beautifully and hauntingly realized by B.P.R.D.'s Tyler Crook ...Show more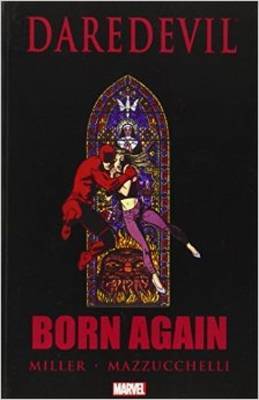 $41.99
AUD
Category: Graphic Novels | Series: Graphic Novel Pb
'And I - I have shown him...that a man without hope is a man without fear'. The definitive Daredevil tale! Karen Page, Matt Murdock's former lover, has traded away the Man Without Fear's secret identity for a drug fix. Now, Daredevil must find strength as the Kingpin of Crime wastes no time taking him d own as low as a human can get! This title collects "Daredevil", numbered 226-233. ...Show more