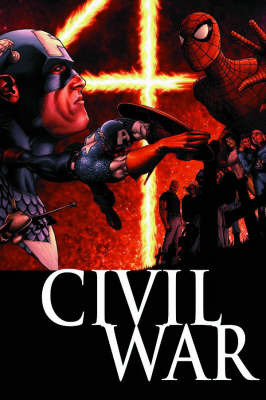 $54.99
AUD
Category: Graphic Novels
The landscape of the Marvel Universe is changing, and it's time to choose: Whose side are you on? A conflict has been brewing from more than a year, threatening to pit friend against friend, brother against brother - and all it will take is a single misstep to cost thousands their lives and ignite the f use! As the war claims its first victims, no one is safe as teams, friendships and families begin to fall apart. The crossover that rewrites the rules, "Civil War" stars "Spider-Man", the "New Avengers", the "Fantastic Four", the "X-Men" and the entirety of the Marvel pantheon! This title collects "Civil War", numbered 1-7, plus extras. ...Show more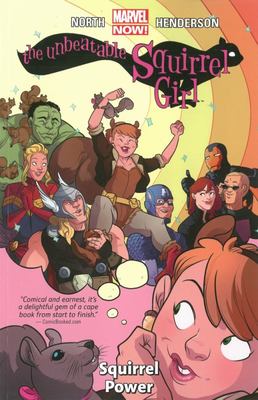 $29.99
AUD
Category: Graphic Novels | Series: Unbeatable Squirrel Girl
Wolverine, Deadpool, Doctor Doom, Thanos: There's one hero that's beaten them all-and now she's got her own ongoing series! (Not that she's bragging.) That's right, by popular demand, it's Squirrel Girl! (She's also starting college this semester.) It's the start of a brand-new set of adventures starrin g the nuttiest and most upbeat super hero in the world! Collecting: The Unbeatable Squirrel Girl 1-5 ...Show more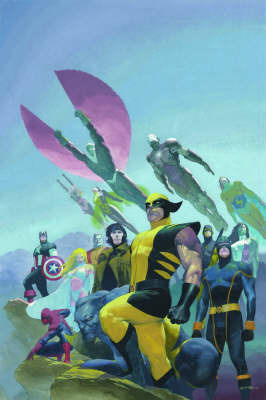 House of M
by Brian Michael Bendis
$62.00
AUD
Category: Graphic Novels | Series: Graphic Novel PB Ser.
The Marvel event of the decade is here! The Avengers and the X-Men are faced with a common foe that becomes their greatest threat: Wanda Maximoff! The Scarlet Witch is out of control, and the fate of the entire world is in her hands. Will Magneto help his daughter or use her powers to his own benefit? T his work stars the Astonishing X-Men and the New Avengers! You know how sometimes you hear the phrase: and nothing will ever be the same again! Well, this time believe it, buster! Nothing will ever be the same again! This work collects "House of M #1-8", and "Pulse House of M" Special Edition Newspaper. ...Show more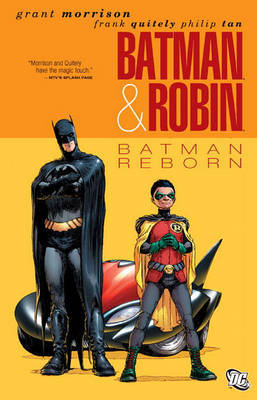 $24.99
AUD
Category: Graphic Novels | Series: Batman & Robin (Quality Paper)
The new Dynamic Duo hits the streets with a bang in their new flying Batmobile to face an assemblage of villains called the Circus of Strange. Who exactly are the new Batman and Robin? The newest era of The Dark Knight begins here.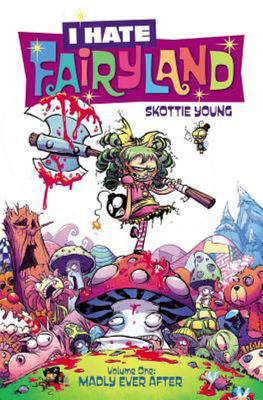 $29.99
AUD
Category: Graphic Novels
From superstar writer and artist Skottie Young (Rocket Raccoon, Wizard of OZ, Fortunately, The Milk), comes the first volume of an all-new series of adventure and mayhem.   An Adventure Time/Alice in Wonderland-style epic that smashes it's cute little face against grown-up, Tank Girl/Deadpool-esque vi olent madness. Follow Gert, a forty year old woman stuck in a six year olds body who has been stuck in the magical world of Fairyland for nearly thirty years. Join her and her giant battle-axe on a delightfully blood soaked journey to see who will survive the girl who HATES FAIRYLAND.   Collecting Issues #1-5 for only $9.99. "Skottie Young is an Eisner Award-Winning, New York Times Bestselling cartoonist who has been making comics and children's books for over fifteen years. Books such as Rocket Raccoon, the Wizard of Oz graphic novels, Little Marvel and Fortunately, The Milk have made him a fan favorite, critically-aclaimed writer and artist.   Jean-Francios Beaulieu is the colorist behind the award-winning Wizard of OZ graphic graphic novels and has worked with Skottie Young for over ten years.   Nate Piekos is an award-winning letter and designer who has created some of the industry's most popular fons and has used them to letter comic books for Marvel, DC, Oni Press, Dark Horse and many more." ...Show more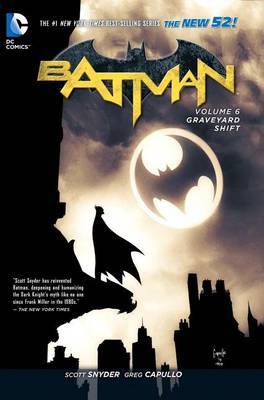 $27.99
AUD
Category: Graphic Novels
In the wake of the death of his son Damian, Batman is in danger of losing his humanity. However, the foes of this grief-ridden Dark Knight mean to strike him when he's at his weakest. Has Batman's worst foe become...Bruce Wayne? Plus, three pivotal chapters from the epic Zero Year storyline! From the cr itically acclaimed, New York Times numbered 1 best-selling creative team of Scott Snyder and Greg Capullo comes the next genre-defining graphic novel in their monumental run. It collects Batman numbered 0, numbered 18-20, numbered 28, numbered 34 and Batman Annual numbered 2. ...Show more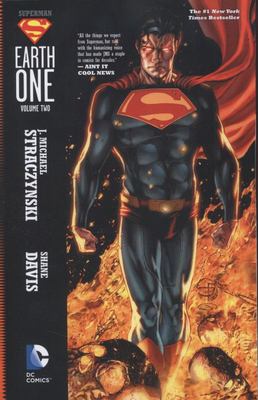 $24.99
AUD
Category: Graphic Novels
A New York Times Best-Seller! Following the events of the New York Times bestselling graphic novel by acclaimed writer Michael J. Straczynski and superstar artist Shane Davis, comes the long-awaited sequel, Superman: Earth One Volume 2! Young Clark Kent continues his journey toward becoming the World's Greatest Super Hero, but finds dealing with humanity to be a bigger challenge than he ever imagined! From a ruthless dictator to a new love interest who's not Lois Lane, things are never easy for this emerging Man of Steel. And the worst is yet to come, in the form of a man-monster with an insatiable appetite, the Parasite! The only thing that might appease his hunger is The Last Son of Krypton! But that will also mean he will have Superman's powers without his conscience, and Kal-El cannot come anywhere near him - even though he has to stop him! ...Show more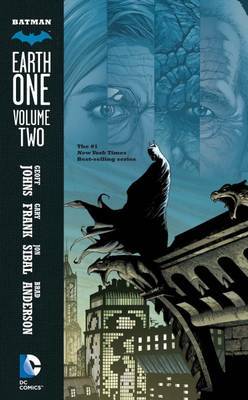 $24.99
AUD
Category: Graphic Novels
Following the events of the #1 "New York Times" bestselling original graphic novel by Geoff Johns, comes the highly anticipated sequel BATMAN: EARTH ONE VOL. 2! The Riddler has arrived in Gotham and he s terrorizing the city with his own twisted brand of anarchy. But why is he attacking now, and what is his endgame? The Riddler isn t Batman s only problem, as Killer Croc is on the streets and his violent crimes can t be ignored. Meanwhile, the Dark Knight has trouble reconciling the increasingly conflicting ideologies of Alfred Pennyworth and James Gordon in this gripping re-imagining of the Batman mythology. Writer Geoff Johns and artist Gary Frank bring you Batman as you ve never seen him before in this thrilling original graphic novel that continues their unique take on the Dark Knight." ...Show more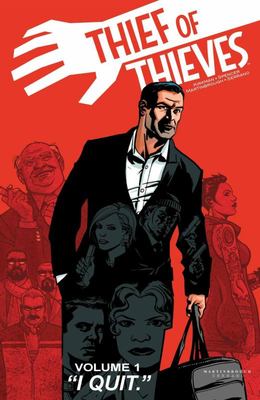 Thief of Thieves
by Robert Kirkman; Shawn Martinbrough (Cover Design by, Artist); Felix Serrano (Cover Design by, Artist); Nick Spencer
$10.00
AUD
$20.95
(52% off)
Category: Graphic Novels | Series: Thief of Thieves Ser.
Conrad Paulson lives a secret double life as master thief Redmond. There isnothing he can't steal, nothing he can't have... except for the lifehe left behind. But when his big heist doesn't go as planned, theaftermath shows that every action has an equal -- and equally violent-- reaction. Collects Th ief of Thieves #8-13. ...Show more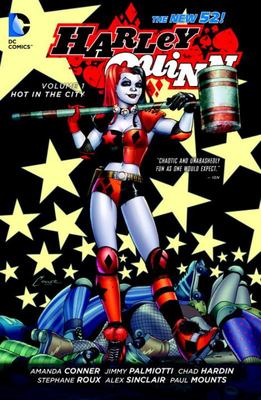 Harley Quinn Vol. 1: Hot in the City (The New 52!)
by Jimmy Palmiotti; Amanda Conner (Artist, Cover Design by); Chad Hardin (Artist); Stéphane Roux (Artist)
$24.99
AUD
Category: Graphic Novels
Fresh from BATMAN- DEATH OF THE FAMILY and SUICIDE SQUAD, Harley Quinn returns to her first solo series in the New 52! The writing team of Jimmy Palmiotti (ALL STAR WESTERN) and Amanda Conner (BEFORE WATCHMEN- SILK SPECTRE) unleashed Harley on an unsuspecting DC Universe, as she encounters various heroe s and villains ... and leaves no one unscathed in her wake! With art by Chad Hardin and a slew of comics' best artists including Darwyn Cooke, Sam Kieth, Tony S. Daniel, Paul Pope, Walter Simonson and Art Baltazar! Collects HARLEY QUINN #0-8. ...Show more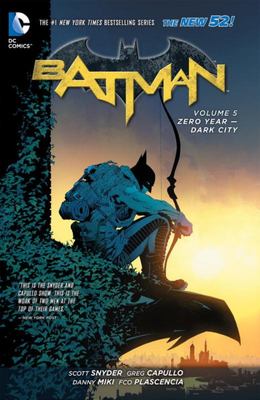 $39.99
AUD
Category: Graphic Novels
Before the Batcave and Robin, the Joker and the Batmobile...there was ZERO YEAR. The Riddler has plunged Gotham City into darkness. How will a young Dark Knight bring his beloved hometown from the brink of chaos and madness and back into the light? From the critically acclaimed, New York Times number 1 best-selling creative team of Scott Snyder and Greg Capullo, Batman Volume 5: Zero Year - Dark City is the concluding volume to Batman's origin story, as you've never seen it before. It collects Batman numbered 25-31. ...Show more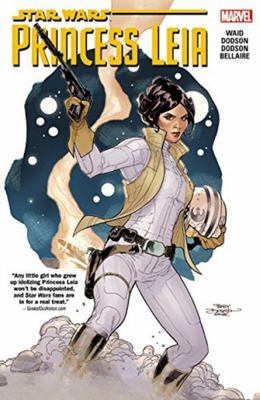 $29.99
AUD
Category: Graphic Novels
When Princess Leia Organa was captured by the Empire, she never betrayed her convictions - even after the complete destruction of her home world, Alderaan. When her rescue came, Leia grabbed a blaster and joined the fight, escaping back to the Rebel Alliance and helping strike the biggest blow against t he Empire - the destruction of the Death Star! But in the aftermath of that victory, the question remains...what is a princess without a world? As Leia comes to grips with her loss, a new mission leads her to the underground world of Sullust. The Empire is rounding up fugitive Alderaanians, and that doesn't sit well with their Princess! But what can one woman do against the Galactic Empire? They're about to find out! Join the galaxy's toughest Princess on a quest to save her people and rebuild her life!COLLECTING: Princess Leia 1-5 ...Show more