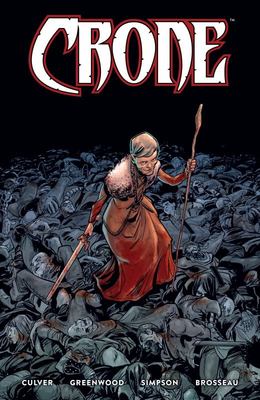 Crone
by Culver, Dennis
$32.99
AUD
Category: Graphic Novels
The Sword Saviour and Champion of Men once known as BLOODY BLISS is now nothing more than a reclusive old CRONE. When an old enemy returns it's up to Bliss to once more defend the Three Kingdoms. Does she have the strength to answer the call for one last adventure? Only Dennis Culver (Burnouts, E is for Extinction) and Justin Greenwood (Stumptown, The Last Siege) know for sure in this story that is equal parts Unforgiven and Xena Warrior Princess. Collects Crone #1-5. ...Show more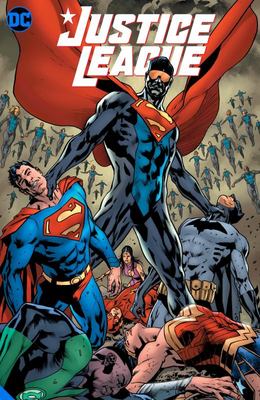 $32.99
AUD
Category: Graphic Novels
The next chapter for comics' premier super-team begins! An unexpected arrival from the stars brings a dire warning to the Justice League- a new breed of conquerors is on the march. Led by Superman's nemesis the Eradicator, a genetically engineered, super-powered strike team has come to subjugate Earth. To aid the Justice League, Batman makes the unprecedented decision to enlist an ancient, unrivaled power, which calls into question who, exactly, is in charge. With the League on unsure footing, will they be ready to save the world? Collects issues #40-45. ...Show more
$16.99
AUD
Category: Young Adult Graphic Novels
Written and drawn by the amazing Art Baltazar and Franco, it's fun for the whole family as teen-y tiny titans Raven and Beast Boy go on all sorts of awesome adventures! Perfect for fans of all ages. Collects Tiny Titans #1-6, #8, #12-14, #17, #20, #26-27 and #44.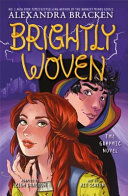 $19.99
AUD
Category: Young Adult Graphic Novels
From the No.1 New York Times bestselling author of THE DARKEST MINDS comes an extraordinary graphic novel about magic, friendship and discovering your power. Extraordinary things don't happen to fourteen-year-old Sydelle Mirabil, a talented weaver who dreams about life outside of her tiny village. But t hat all changes when a mysterious young wizard named Wayland North appears and asks for Sydelle's help. He's got a shocking secret that could stop a war between kingdoms ... if he can reach the capital with the news in time. As Sydelle and Wayland race against the clock to deliver their message, they must contend with wild weather and a dark wizard who will do anything to stop them. But the sudden earthquakes and freak snowstorms may not be a coincidence. And as Sydelle discovers more about North's past and her own strange abilities, she realises that the fate of the kingdom may rest in her fingertips. ...Show more
$34.99
AUD
Category: Graphic Novels | Series: Bone Reissue Graphic Novels (Paperback)
It's full-fledged war as Briar, the rat creatures, and the Pawan army storm the city of Atheia. The Bone cousins, Thorn, and Gran'ma Ben are all there to defend the Valley and stop the return of the Lord of the Locusts. When Thorn goes inside a ghost circle, she hears a voice urging her to seek the Crow n of Horns. What follows is another dangerous journey for Thorn and loyal Fone Bone as they race to the sacred grounds of the dragons, searching for the one thing that may save them all. This is the breathtaking conclusion to Jeff Smith's nine-book graphic novel series.   ...Show more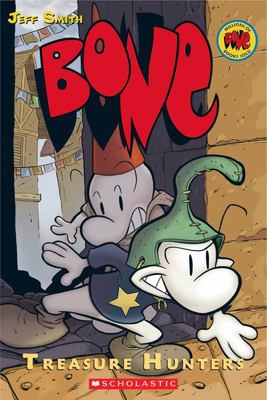 $34.99
AUD
Category: Graphic Novels | Series: Bone
Tensions come to a head in the eighth epic volume of the BONE series. The Bone cousins, Gran'ma Ben, and Thorn finally reach the city of Atheia, where they reunite with old friends and plan to thwart The Lord of the Locusts. The Pawan army has joined forces with Briar and the rat creatures, and danger i ncreases as Thorn's visions get stronger. Meanwhile, Phoney Bone is convinced Atheia is a city rich in gold, and he is determined to find it! ...Show more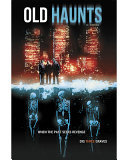 Old Haunts TP
by Ollie Masters; Lee Loughridge (Colorist (comics)); Rob Williams; Laurence Campbell (Illustrator, Artist, Cover Design by)
$32.00
AUD
Category: Graphic Novels
Three Made Men, standing at the brink of retirement, find their unbreakable bond put to the ultimate test when they are suddenly assaulted by the ghosts of their past. Confronted by decades of buried secrets - resentments, affairs, double-crosses, and murders - the three friends have no choice but to un earth the deepest, darkest sin from their past and pray they don't find an empty grave. ...Show more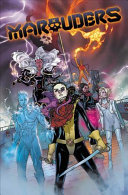 $42.00
AUD
Category: Graphic Novels
Ahoy, muties - the X-Men sail at dawn Mutantkind has begun a glorious new era on Krakoa, but some nations' human authorities are preventing mutants from escaping to this new homeland. Which is where Captain Kate Pryde and her high-seas allies come in Funded by Emma Frost and the Hellfire Trading Compa ny, Kate and her crew of Storm, Pyro, Bishop and Iceman sail the seven seas to liberate their fellow mutants - as the Marauders But the real cutthroats are back home in the Hellfire Club's Inner Circle, where Sebastian Shaw has recruited a new Black Bishop to aid in his machinations against the Club's two queens. As tensions rise, Kate's crew finds itself caught in the dead center of the Battle of Madripoor Can the Marauders avoid being made to walk the plank?COLLECTING: Marauders (2019) #1-6 ...Show more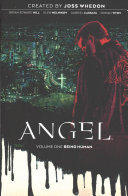 Angel Vol. 1 - Being Human
by Joss Whedon (Created by); Bryan Hill; Nelson Blake II (Illustrator); Gleb Melnikov (Illustrator); Gabriel Cassata (As told to)
$48.00
AUD
Category: Graphic Novels | Series: Angel Ser.
BOOM Studios, along with visionary writer and director Joss Whedon (Buffy the Vampire Slayer, Marvel's The Avengers), presents an all-new re-telling of the pop culture phenomenon Angel Angel walks the line between two worlds; a vampire cursed with a soul, he's spent centuries battling back the forces th at would destroy humanity, in an attempt to redeem himself for the crimes committed by the monster he was when he was first turned. But now, on the trail of the most recent demonic uprising, he realizes that the redemption he seeks can only come with a price. Torn between his self-sworn mission to protect humanity and his desire to rid himself of his curse, he stumbles across the legend of a demon, a trickster who claims they can cure vampirisim and restore his humanity for a small cost: a sacrifice...a Slayer. Written by Bryan Hill (Detective Comics, Hulu's Titans) with art from Gleb Melnikov. Discover a brand new, modern take on one of the best and broodiest vampires in pop culture, perfect for fans and new readers alike ...Show more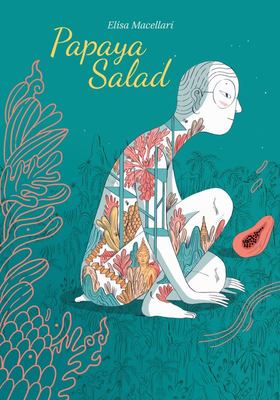 $44.99
AUD
Category: Graphic Novels
A gentle and resolute man in love with books and languages, in search of his place in the world, Sompong chronicles his life during the war and falling for his wife, finding humor and joy even as the world changes irrevocably around him This Winner of the 2019 Autori di Immagini Silver Medal in the Com ics category tells the human story of the War, from a perspective not typically seen. "An historical and emotional journey through my family and my roots that are grown between Europe and Asia. A personal narrative that needs to be shared and hopefully arouses empathy in the reader." -- Elisa Macellari ...Show more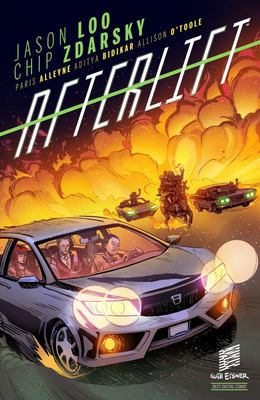 Afterlift
by Chip Zdarsky; Jason Loo (Illustrator); Paris Alleyne (Illustrator); Aditya Bidikar (Contribution by)
$32.99
AUD
Category: Graphic Novels
Ride-share driver Janice Chen has enough to deal with, from annoying passengers to overbearing parents. But when she picks up a pair of mysterious passengers who are pursued by otherworldly forces, Janice realizes that her already-terrible day might be headed straight to hell. This Eisner Award-winning series from Chip Zdarsky (Sex Criminals, Daredevil) and Jason Loo (The Pitiful Human-Lizard) features car chases, demon bounty hunters, and figuring out your place in this world and the next. Collects Afterlift #1-#5 along with all covers and a sketchbook section. ...Show more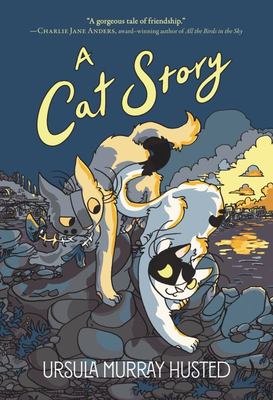 A Cat Story
by Ursula Murray Husted
$24.99
AUD
Category: Young Adult Graphic Novels
A vibrant, heartwarming graphic novel about two irresistible cat friends on a journey to find their forever home--a journey inspired by the magic of art and storytelling. Cilla and Betto are two friends who need a place to call home. The docks in Valletta are too wet, and the scraps of food too scarce. The city's streets are too busy, and the humans too unreliable. But what about the quiet garden from old kitten tales--a place where all cats are welcome, and the humans are always kind? Could the stories really be true? As Cilla and Betto embark on a grand adventure to find out, they begin to spin a tale of their own--one that will take them through the art and stories of many journeyers who came before, and that will bring them to a surprising destination. ...Show more