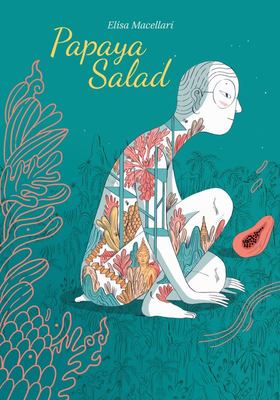 $44.99
AUD
Category: Graphic Novels
A gentle and resolute man in love with books and languages, in search of his place in the world, Sompong chronicles his life during the war and falling for his wife, finding humor and joy even as the world changes irrevocably around him This Winner of the 2019 Autori di Immagini Silver Medal in the Com ics category tells the human story of the War, from a perspective not typically seen. "An historical and emotional journey through my family and my roots that are grown between Europe and Asia. A personal narrative that needs to be shared and hopefully arouses empathy in the reader." -- Elisa Macellari ...Show more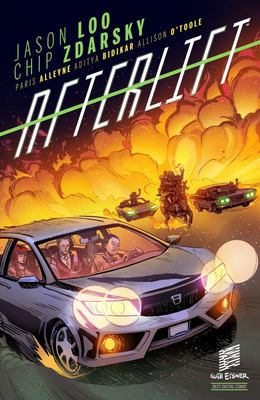 Afterlift
by Chip Zdarsky; Jason Loo (Illustrator); Paris Alleyne (Illustrator); Aditya Bidikar (Contribution by)
$32.99
AUD
Category: Graphic Novels
Ride-share driver Janice Chen has enough to deal with, from annoying passengers to overbearing parents. But when she picks up a pair of mysterious passengers who are pursued by otherworldly forces, Janice realizes that her already-terrible day might be headed straight to hell. This Eisner Award-winning series from Chip Zdarsky (Sex Criminals, Daredevil) and Jason Loo (The Pitiful Human-Lizard) features car chases, demon bounty hunters, and figuring out your place in this world and the next. Collects Afterlift #1-#5 along with all covers and a sketchbook section. ...Show more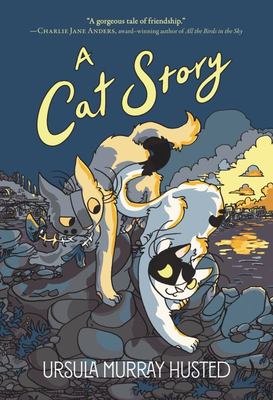 A Cat Story
by Ursula Murray Husted
$24.99
AUD
Category: Young Adult Graphic Novels
A vibrant, heartwarming graphic novel about two irresistible cat friends on a journey to find their forever home--a journey inspired by the magic of art and storytelling. Cilla and Betto are two friends who need a place to call home. The docks in Valletta are too wet, and the scraps of food too scarce. The city's streets are too busy, and the humans too unreliable. But what about the quiet garden from old kitten tales--a place where all cats are welcome, and the humans are always kind? Could the stories really be true? As Cilla and Betto embark on a grand adventure to find out, they begin to spin a tale of their own--one that will take them through the art and stories of many journeyers who came before, and that will bring them to a surprising destination. ...Show more
Sylvie
by Sylvie Kantorovitz
$17.99
AUD
Category: Young Adult Graphic Novels
In a wise and witty graphic memoir, a young artist finds her path apart from the expectations of those around her. Sylvie lives in a school in France. Her father is the principal, and her home is an apartment at the end of a hallway of classrooms. As a young child, Sylvie and her brother explore this mo st unusual kingdom, full of small mysteries and quirky surprises. But in middle and high school, life grows more complicated. Sylvie becomes aware of her parents' conflicts, the complexities of shifting friendships, and what it means to be the only Jewish family in town. She also begins to sense that her perceived "success" relies on the pursuit of math and science-even though she loves art. In a funny and perceptive graphic memoir, author-illustrator Sylvie Kantorovitz traces her first steps as an artist and teacher. The text captures her poignant questioning and her blossoming confidence, while the droll illustrations depict her making art as both a means of solace and self-expression. An affecting portrait of a unique childhood, Sylvie connects the ordinary moments of growing up to a life rich in hope and purpose. ...Show more
$49.99
AUD
Category: Comics & Graphic Novels
Princess Diana of Themyscira left paradise to save Man's World from itself. When Wonder Woman awakens from a centuries-long sleep to discover the Earth reduced to a nuclear wasteland, she knows she failed. Trapped alone in a grim future, Diana must protect the last human city from titanic monsters while uncovering the secret of this dead Earth--and how she may be responsible for it. The celebrated creator of Murder Falcon and Extremity and artist of The Ghost Fleet, Daniel Warren Johnson, brings bold sci-fi chops to his DC debut with a harrowing vision of Wonder Woman unlike anything you've ever seen. Collects Wonder Woman- Dead Earth #1-4. ...Show more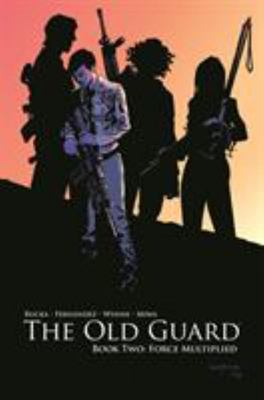 $39.99
AUD
Category: Graphic Novels
Sixty-seven hundred year old Andromache "Andy" the Scythian, Nicolo "Nicky" of Genoa, Yufus "Joe" al-Kaysani, and newbie immortal Nile Freeman return to the good fight in the acclaimed miniseries by New York Times bestselling creators GREG RUCKA & LEANDRO FERN NDEZ...now a major motion picture When you've waged war as long as Andy and her squad, you've gotten your hands more than bloody. Now, the day has come to confront the sins of the past. But as Nile struggles to make peace with the team, the last person Andy expected to ever see again returns to challenge not only what Andy believes in, but what the team is willing to fight for. Collects THE OLD GUARD: FORCE MULTIPLIED #1-5 ...Show more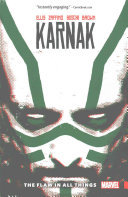 $41.99
AUD
Category: Graphic Novels
My curse is that I see the flaw in all things. Systems. Philosophies. Structures. People. Everything. Never forget who I am. I am Karnak of the Inhumans." You may not know who Karnak is now, but you will when Warren Ellis (MOON KNIGHT, PLANETARY) and Gerardo Zaffi no are done with you. Phil Coulson goes to Karnak to help with a S.H.I.E.L.D. case with Inhuman implications and what he's going to find will terrify you. COLLECTING: KARNAK 1-6 ...Show more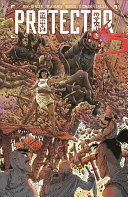 Protector Volume 1
by Simon Roy; Daniel M. Benson; Artyom Trakhanov (Artist); Jason Wordie (Artist); Hassan Otsmane-Elhaou (Artist); James Stokoe (Artist)
$34.99
AUD
Category: Graphic Novels
From SIMON ROY (Prophet), Sideways Award-winning author DANIEL M. BENSEN (Junction), ARTYOM TRAKHANOV (UNDERTOW), JASON WORDIE (GOD COUNTRY), and HASSAN OTSMANE-ELHAOU (Red Sonja) comes a sci-fi adventure equal parts Conan the Barbarian, Mad Max, and The Expanse. In the hot ruins of far-future North Ame rica, a slave stumbles across an ancient and bloody power and a conqueror bargains with godlike beings. The remaining humans of Earth find themselves standing between the forces that once nearly destroyed it. Collects FIRST KNIFE #1-5. ...Show more
$15.99
AUD
Category: Young Adult Graphic Novels | Series: Rise of the Mythix
Enter the Griffin!The Unicorn, Minotaur and Griffin are united at last. Surely together they will be unstoppable! But the evil Collector is not going to give up without an epic fight, and not all the beasts of legend are on the side of good...Will our heroes finally fulfill their destiny? 
$19.99
AUD
Category: Young Adult Graphic Novels
A high fantasy adventure full of pistols, swashbuckling, angels and heroes, Angel Mage is also a breathtaking story about love and power, obsession and passion. WINNER OF THE 2019 AUREALIS AWARD FOR BEST FANTASY NOVEL The icon-maker and angel-summoner Liliath, long believed dead, has woken from her ce ntury-long sleep to pick up the threads of a plan that has already destroyed one kingdom and may yet destroy another. To succeed, Liliath must bring together Agnez the musketeer, Simeon the doctor, Dorotea the mage, and Henri, one of the Cardinal's clerks, and take them into utmost danger ... Set in an alternative seventeenth century where angels can be summoned (and controlled) by those with a talent for magic, Angel Mage is an action-packed story of angels, heroes, gunpowder and high magic. ...Show more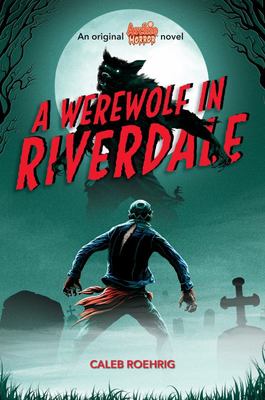 $16.99
AUD
Category: Graphic Novels | Series: Archie Horror Ser.
Everyone knows the characters from Riverdale: popular Archie Andrews, girl-next-door Betty Cooper, angsty Jughead Jones, and the sophisticated Veronica Lodge. But this is not the Riverdale you know and love. Something twisted has awoken in the town with pep. Inspired by the iconic Archie Horror comics, this reimagined universe takes the grittiness of the TV show and adds a paranormal twist. Someone is killing the citizens of Riverdale. And after a bloody full moon, Jughead realises he is the killer! Jughead is a werewolf. Can he keep this secret from his friendsincluding werewolfhunting Betty Cooper? Jughead has to get his dark side under control before it controls him. ...Show more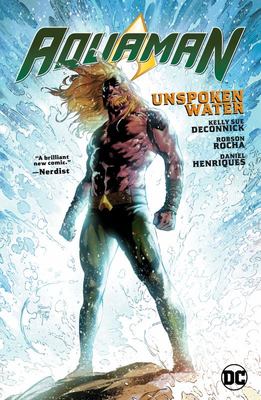 $29.99
AUD
Category: Graphic Novels
The tides turn for the Sea King as superstar scribe Kelly Sue DeConnick (Captain Marvel, Pretty Deadly) and red-hot artist Robson Rocha (Teen Titans, Supergirl) take the rudder to steer Aquaman into uncharted waters. In the wake of "Drowned Earth," an amnesiac Arthur washes ashore on a remote island and ends up being cared for by a young woman named Callie, who's just a little too curious for comfort. And as a lifetime of horror movies has taught us, there's something strange going on in this island village. Aquaman needs to come to his senses quickly...or he might wind up sleeping with the fishes instead of chatting with them. ...Show more