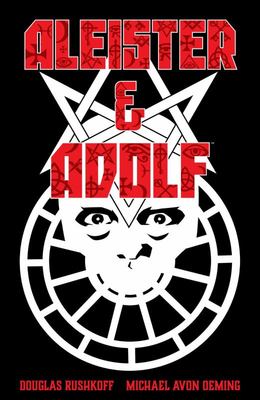 Aleister and Adolf
by Douglas Rushkoff; Michael Avon Oeming (Illustrator)
$34.99
AUD
Category: Comics & Graphic Novels
Media theorist and documentarian Douglas Rushkoff weaves a mind-bending tale of iconography and mysticism against the backdrop of a battle-torn Europe. In a story spanning generations, and featuring some of the most notable and notorious idealists of the 20th century, legendary occultist Aleister Crowle y develops a powerful and dangerous new weapon to defend the world against Adolf Hitler's own war machine spawning an unconventional new form of warfare that is fought not with steel, but with symbols and ideas. Unfortunately, these intangible arsenals are much more insidious and perhaps much more dangerous than their creators could have ever conceived.   Rushkoff is a cultural treasure and an eccentric author of big, strange ideas, never less than fascinating and always entertaining. -Warren Ellis, author of Gun Machine, Red, Trees, and Transmetropolitan   Douglas has been one of my personal heroes, and I've been a most attentive reader of anything he cares to put between covers, knowing that his combination of a cold eye and a warm heart is guaranteed to astonish and embolden my own thinking about what's possible in the world--about what's possible to enact in the space between one human being and another. He occupies the ground of our most immediate perplexities, and his reports of what he finds are breaking news. -Jonathan Lethem, author of The Best American Comics and The Fortress of Solitude ...Show more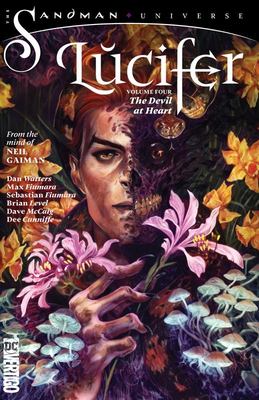 $27.99
AUD
Category: Comics & Graphic Novels
At long last, the Devil returns to Hell. Lucifer may be immortal, but he's not Endless...What happens when he trespasses into the Gardens of Destiny? Not even Dream's elder brother could foresee the consequences Collects Lucifer #20-24.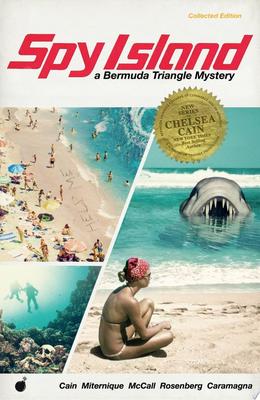 Spy Island
by Chelsea Cain; Elise McCall (Illustrator); Lia Miternique (Illustrator); Rachelle Rosenberg (Illustrator)
$32.99
AUD
Category: Comics & Graphic Novels
The world's best spies keep watch over the Bermuda Triangle from a mysterious island outpost teeming with supernatural intrigue, monsters, and evil villains set on global domination. The best of these spies is named Nora Freud (no relation). She knows eighty-seven ways to kill someone with a cocktail to othpick, and she's used thirty-two of them. Lately though, Nora has started to feel like she's going through the motions. Close the temporal portal. Assassinate the genocidal maniac. Have sex with the MI-6 agent. Plus, the island has gotten kind of touristy. She agrees to one last mission. But when Nora's troubled marine cryptozoologist sister shows up unexpectedly, warning of mermaid attacks, Nora realizes that boredom is not her biggest problem. Laugh-out-loud funny, terrifying, sexy, and philosophical, Spy Island is the perfect comic book for anyone who enjoys travel, chardonnay, krakens, Atlantis, volcanos, scuba diving, mermaids, ghost pirates, tropical espionage, secret agents, and/or island-casual Sean Connery.* *Sponsored by the Bermuda Triangle Chamber of Commerce. Spy Island was created by NYT best-selling author, Chelsea Cain, writer of the Archie Sheridan/Gretchen Lowell thrillers, as well as One Kick, which was adapted for television starring Chris Noth. Her previous comics include Man-Eaters (Image) and Mockingbird (Marvel), both nominated for Eisner Awards. Spy Island is co-created by Lia Miternique-cocreator of Man-Eaters and illustrator of The Hippie Handbook (Chronicle), Does This Cape Make Me Look Fat (Chronicle), and Confessions of a Teen Sleuth (Bloomsbury). Spy Island also reunites the entire Man-Eaters creative team, including Elise McCall, Rachelle Rosenberg, Joe Caramagna, Eliza Fantastic Mohan, Stella Greenvoss, Emily Powell, and Liv Osborn. ...Show more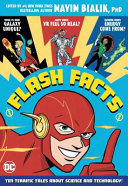 $14.99
AUD
Category: Young Adult Graphic Novels
Have you ever wondered who lives at the bottom of the sea? How robots are built? Or what the fastest thing ever made was? Well, look no further Everyone's favorite Scarlet Speedster is here to answer all your burning questions Well, look no further Everyone's favorite Scarlet Speedster is here to ans wer all your burning questions Barry Allen, with the help of some of his close friends, will take readers on an exciting journey that examines everything from the vast expanse of our galaxy to the smallest living organism known to man. Curated by award-winning actress and author Mayim Bialik, Ph.D., and featuring stories created by an all-star cast of writers and illustrators, this anthology aligns with Next Generation Science Standards and provides a helpful bridge between the lessons taught inside the classroom and how the things we are learning affect our everyday lives. ...Show more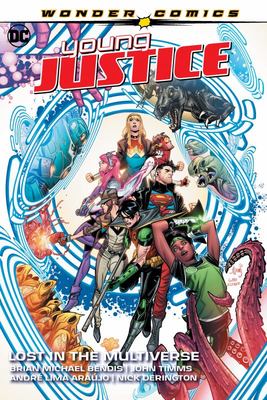 $29.99
AUD
Category: Graphic Novels
New York Times bestselling author Brian Michael Bendis continues his hit series Young Justice   After the explosive conclusion to their Gemworld adventure, the team is having a tough time finding their way back to their Earth. No, we can't tell you where they end up, but rest assured, you will be sur prised But as exciting as all that is, we have bigger problems to deal with, as Tim Drake is about to do something he has only done...lots of times before. He is about to announce his new alias...a new superhero name. A Young Justice name. And this time, it's permanent. Like, forever. Collects issues #7-12. ...Show more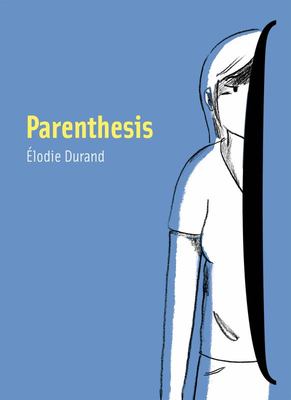 $32.99
AUD
Category: Comics & Graphic Novels
A triumph of graphic memoir, Parenthesis narrates the author's experience with tumor-related epilepsy--losing herself, and finding herself again. Julie is barely out of her teens when a tumor begins pressing on her brain, ushering in a new world of seizures, memory gaps, and loss of self. Suddenly, the sentence of her normal life has been interrupted by the opening of a parenthesis that may never close. Based on the real experiences of cartoonist lodie Durand, Parenthesis is a gripping testament of struggle, fragility, acceptance, and transformation which was deservedly awarded the Revelation Prize of the Angoulame International Comics Festival. ...Show more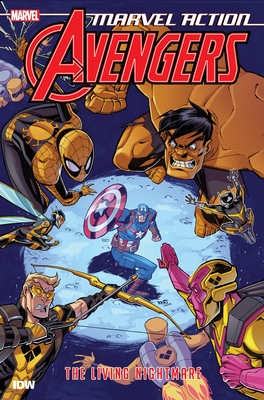 $16.99
AUD
Category: Comics & Graphic Novels | Series: Marvel Action: Avengers Ser.
A new era of all-out Avengers action continues in these middle-grade-friendly graphic novels - Ages 8+ The first year of Marvel Action: Avengers comes to a thrilling conclusion The Avengers begin their final attack against A.I.M. and the mastermind behind their woes reveals themselves.   These graphic n ovels are the perfect starting point for new fans looking for more stories of the adventures of Black Panther, Captain America, Thor, Captain Marvel, Iron Man, and Black Widow Collects issues #10-12 of the Marvel Action: Avengers series. ...Show more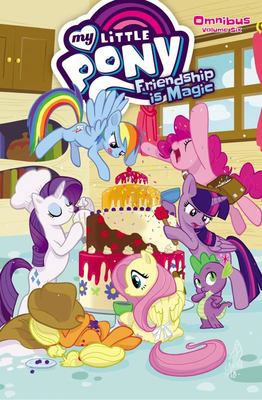 My Little Pony Omnibus Volume 6
by Katie Cook; Ted Anderson; Jeremy Whitley; Andy Price (Illustrator); Toni Kuusisto (Illustrator)
$39.99
AUD
Category: Comics & Graphic Novels | Series: My Little Pony OMNIBUS Ser.
First, when asked to direct a film based on their friendship adventures, will the friends' memories turn out to be less than accurate? Then, things are getting a little crazier than normal in Ponyville! Pinkie Pie gains extraordinary powers after eating a magic apple, but will she use her new powers for good, or for fun? Meanwhile, the entire town is getting into the spooky spirit for Nightmare Night! Then, Rainbow Dash decides the elderly ponies of the retirement village could use some more excitement in their lives. So she invents EXTREME BINGO! Plus, when a chance purchase leads to a legendary quest for a missing constellation, the ponies reach for the stars and find themselves in the path of their most galactic villain yet...the chaotic Cosmos! They'll get help along the way from Big Mac, Zecora, and the Cutie Mark Crusaders but it's going to take a little bit of magic, and a lot of friendship, to defeat her in this thrilling adventure! All of this and more in this omnibus that collects issues #66-78 of the My Little Pony- Friendship is Magic series by writers Ted Anderson, Jeremy Whitley, Paul Allor, Thom Zahler, and Katie Cook with artists Tony Fleecs, Andy Price, Toni Kuusisto, Agnes Garbowska, and Kate Sherron. ...Show more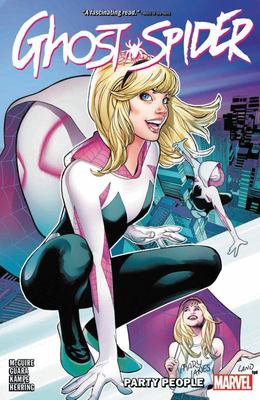 $38.00
AUD
Category: Graphic Novels
Gwen Stacy has it all Two worlds - two lives - in perfect harmony, with endless realities and infi nite possibilities to explore with her friends And don't forget her dad, a police Captain whose cases Gwen likes to help solve when she can But what will George Stacy's latest mystery mean for Ghost-Spi der? Prepare to learn the answer to the question you didn't even know to ask: whatever happened to the Susan and Johnny Storm of Earth-65? Plus, rock and roll dreams come true for the Mary Janes as Gwen takes her band on a rip-roaring multiversal concert tour But not all those eyes belong to starstruck fans. There's something symbiotic and sinister stirring in the Prime Universe - and something unsettling is happening to Ghost-Spider's costume. Something...Gwenom-ous Collecting GHOST-SPIDER #6-10. ...Show more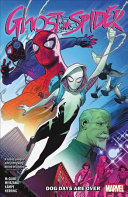 $34.99
AUD
Category: Graphic Novels
Gwen Stacy, the former Spider-Woman of Earth-65, makes her way to the Marvel Universe! With a cloud of infamy hanging over her head in her home dimension, Gwen now travels to the Prime Marvel Universe for super hero action...and school?! The newest student at ESU is about to get a crash course in multiv ersity as she splits her time between the world she loves and the world she's just getting to know! But what devious villain has their eyes on Gwen's travels? And is Gwen Stacy, the newly minted Ghost-Spider, ready for what comes next? ...Show more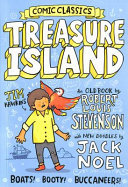 $14.99
AUD
Category: Young Adult Graphic Novels | Series: Comic Classics
OLD books get NEW doodles - it's the classics as you've never seen them before! A hilarious new series that brings the classics to life with illustrations by Jack Noel. Perfect for 7-9 year olds and fans of Tom Gates, Wimpy Kid and Dav Pilkey. And PIRATES. Get your HOOKS into the one and only original p irate adventure! Jim Hawkins spends his life helping out at his mum's boring old inn by the sea, wishing he could sail away and have adventures. But when an old sea captain turns up with a secret, it's the start of a bigger adventure than Jim could ever have imagined - soon he's on a ship on the trail of buried treasure, accompanied by a suspicious sailor named Long John Silver ... Will Jim escape the pirates? Or will he walk the plank? Climb aboard with Jim, a chatty parrot and a bunch of crazy pirates for a hilarious adventure across the seven seas.     ...Show more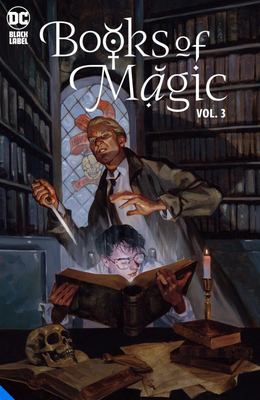 $39.99
AUD
Category: Comics & Graphic Novels
Destined to become the most powerful magician in the universe, will Tim Hunter end up the greatest sorcerer the world has ever known? Or the greatest evil that the universe will need to stop? In the wake of October's The Sandman Universe Presents Hellblazer #1, John Constantine is loose in our world aga in--and unfortunately for Tim Hunter, he's convinced the only way for the human race to survive is if Tim is taken off the board. But from where Tim's standing, he's the only one with the power to save us all. Who's right? Who's wrong? And is there room in London for the both of them? The scribes of Books of Magic and John Constantine Hellblazer square off to tell both sides of the tale The Sandman Universe is a new series of books curated by Neil Gaiman for DC Vertigo. Conjuring epic storytelling and immersing readers in the evolving world of the Dreaming, the Sandman Universe begins anew with four new ongoing series, existing in a shared universe, building upon Gaiman's New York Times bestselling series that lyrically weaved together stories of dreams and magic. From acclaimed author Kat Howard (Roses and Rot, An Unkindness of Magicians) and artist Tom Fowler (The Unbeatable Squirrel Girl, Hulk: Season One, Rick and Morty), Books of Magic picks up right where Neil Gaiman left off in 1991 Collects Books of Magic #14-18. ...Show more