Pie Hard
by Amelia Cree; Honni Cox
$35.00
AUD
$45.00
(22% off)
Category: Cooking & Mixology
A mouth watering pie and cocktail recipe book that will inspire people of any diet and skill level in the kitchen.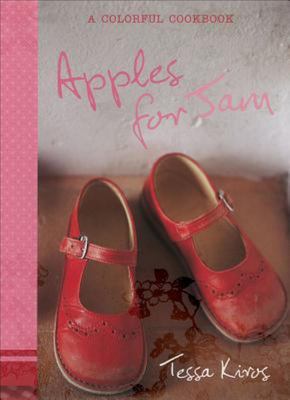 $45.00
AUD
Category: Cooking & Mixology
This is food for families, for young people, for old people, for children, for the child in all . . . for life.- Apples for Jam   Apples for Jam is a keepsake cookbook filled with savory recipes woven together by a rainbow of colors, memories, and lavish full-color photography.   Tessa Kiros has cir cled the globe working in restaurants in Australia, Greece, Mexico, and London. Her extensive travel and multicultural background lend authenticity to more than 200 recipes, which are grouped by color and presented alongside vibrant photographs, sound cooking advice, and heartwarming anecdotes about friends, family, and the whimsies of childhood.   Kiros shares a bevy of diverse and easy-to-prepare dishes playfully themed in colored chapters. An index references both specific foods and recipes. With memories of daisy chains, ice cream cones, circuses, and four-leaf clovers, Kiros shares her belief that good food sparks cherished memories that intensify life's melting pot of flavor. A sampling of the flavors includes:   * Sage and rosemary mashed potatoes   * Pecan butter cookies   * Roast rack of pork with fennel and honey   * Pomegranate sorbet   * Roasted zucchini and tomatoes with thyme   * Pan-fried sole with lemon butter ...Show more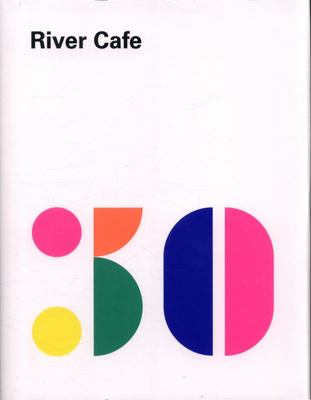 $55.00
AUD
Category: Cooking & Mixology
River Cafe 30 is a celebration of an iconic restaurant on its thirtieth birthday. This bold and beautiful cookbook has over 120 recipes - revisiting favourites from the first iconic River Cafe blue cookbook, updated for home cooks today, and introducing 30 new recipes, with new tips and anecdotes. Writt en by Ruth Rogers and head chefs Sian Wyn Owen and Joseph Trivelli, and designed by Michael Nash Associates and with new photography by Matthew Donaldson and Jean Pigozzi, River Cafe 30 is peppered throughout with previously unseen archive material, exclusive bespoke menu artworks from friends of the restaurant and is finished with sprayed page edges in the River Cafe's trademark pink. This is a must-have for all food lovers. ...Show more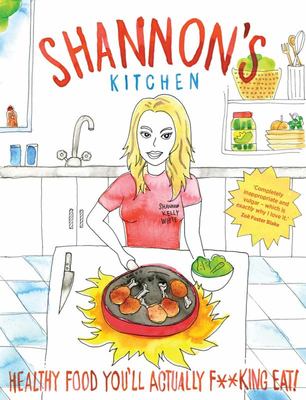 $34.99
AUD
Category: Cooking & Mixology
She?s the Donna Hay of not giving a f**k. Nutritious food makes you feel awesome but it can taste like penis - not to mention that the healthy food world can be as appealing as having your bikini line tidied up with a high-pressure hose. It?s a little overzealous, and can be obnoxious, preachy and full of fads. But healthy food isn?t just for uptight health nerds and classy highbrow types - it?s for everyone. That?s why Aussie nurse and mum Shannon Kelly White created her blog, Shannon?s Kitchen, to share her delicious, achievable recipes (along with an inappropriate amount of penis jokes and references to nipple erections). In Shannon?s Kitchen- Healthy Food You?ll Actually F**king Eat!, Shannon reveals 60 easy-to-follow recipes for healthy food to help you live a bloody good and fun life. If you?ve had a gutful of diets, detoxes and perfect clean eating types, then this book is for you - no preachy nonsense or etiquette, just tasty food, inappropriate language and zero f**ks given. ...Show more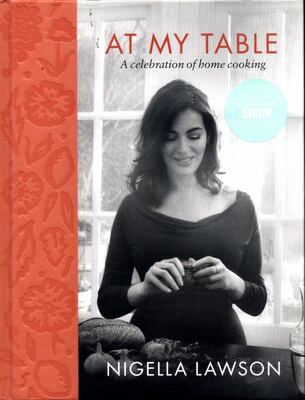 $49.99
AUD
Category: Cooking & Mixology
'I'd happily cook from this book every night' Bee Wilson 'Bursting with what will be instant Nigella classics - not to mention encouraging late-night visits to the fridge for leftovers. This is a book for those who see food as sheer pleasure' Good Housekeeping **The Sunday Times Bestseller** Featurin g all the inspiring, achievable and delicious recipes from Nigella's BBC TV series - At My Table, plus many more. Nigella Lawson is a champion of the home cook and her new book celebrates the food she loves to cook for friends and family. The recipes are warming, comforting, and inspirational, from new riffs on classic dishes - including Chicken Fricassée and Sticky Toffee Pudding - to adventures in a host of new dishes and ingredients, from Aubergine Fatteh to White Miso Hummus. AT MY TABLE includes dishes to inspire all cooks and eaters, from Hake with Bacon, Peas and Cider to Indian-Spiced Chicken and Potato Traybake and Chilli Mint Lamb Cutlets; plus a host of colourful vegetable dishes, like Eastern Mediterranean Chopped Salad and Carrots and Fennel with Harissa. No Nigella cookbook would be complete without sweet treats, and AT MY TABLE is no exception, with Emergency Brownies, White Chocolate Cheesecake and a Victoria Sponge with Cardamom, Marmalade and Crème Fraîche set to become family favourites. As Nigella writes, 'happiness is best shared' and the food in this book will be served and savoured at your own kitchen table just as it is at hers. ...Show more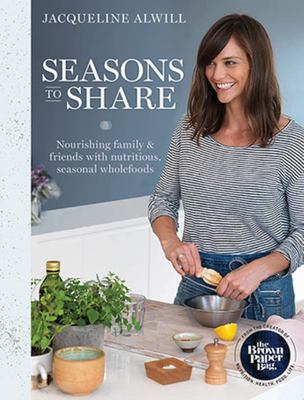 $39.99
AUD
Category: Cooking & Mixology
A selection of nutritious wholefood recipes organised by season, which can be enjoyed as part of a menu for a themed occasion or as individual meals.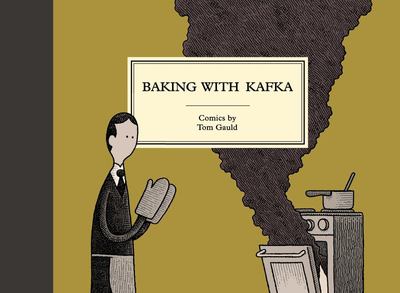 $24.99
AUD
Category: Cooking & Mixology
2018 EISNER AWARD-WINNER - BEST HUMOUR PUBLICATION In Baking with Kafka, Tom Gauld asks the questions no one else dares ask about civilisation as we know it. - How do you get published during a skeleton apocalypse?- What was the secret of Kafka's lemon drizzle cake?- And what plot possibilities does the exploding e-cigarette offer modern mystery writers?A riotous collection of laugh-out-loud cartoons in his signature style, Baking with Kafka reaffirms Gauld's position as a first-rate cartoonist, creating work infused with a deep understanding of both literary and cartoon history. ...Show more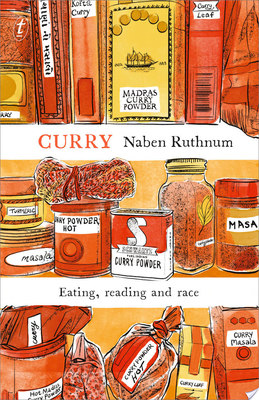 Curry
by Naben Ruthnum
$19.99
AUD
Category: Cooking & Mixology
No two curries are the same. Curryasks why the dish is supposed to represent everything brown people eat, read, and do. Curry is a dish that doesn't quite exist, but, as this wildly funny and sharp essay points out, a dish that doesn't properly exist can have infinite, equally authentic variations. By g rappling with novels, recipes, travelogues, pop culture, and his own upbringing, Naben Ruthnum depicts how the distinctive taste of curry has often become maladroit shorthand for brown identity. With the sardonic wit of Gita Mehta's Karma Colaand the refined, obsessive palette of Bill Buford's Heat, Ruthnum sinks his teeth into the story of how the beloved flavour calcified into an aesthetic genre that limits the imaginations of writers, readers, and eaters. Following in the footsteps of Salman Rushdie's Imaginary Homelands, Curry cracks open anew the staid narrative of an authentic Indian diasporic experience. Naben Ruthnumwon the prestigious Canadian Journey Prize. Text will publish his first thriller, Find You In The Dark, written under the pseudonym of Nathan Ripley, in April 2018. 'Ruthnum picks apart Jhumpa Lahiri, Rohinton Mistry, Daniyal Mueenudin, Shoba Narayan, Madhur Jaffrey, and Harold and Kumar Go to White Castlewith a thoughtful ambivalence that exhibits an admirable intellectual honesty...It's fun to watch him think.' Toronto Star 'In Curry: Eating, Reading and Race, Ruthnum has written a curry book--the word 'curry' certainly appears more times than one could count--but it's one where he explores what it means to be a brown person on his own terms. It's not a brown nostalgia tale. There are no mangoes. There are no scattered cardamom seeds...By defying what ingredients he's expected to put into his curries, what he's expected to read and what he should write about, Ruthnum issues to other brown writers a call to arms to break out of the box that the west insists on putting them in.' Lifted Brow 'Drawing parallels between food and literature, Ruthnum writes incisively about the danger of letting a singular narrative abound when it's a narrative that creates stereotypes and feeds tired notions of what it means to be part of the Indian diaspora...But by playing the messy notions of what a curry is or isn't, Ruthnum has penned his own curry book, albeit one that tells the story of what it means to be a brown person on his own terms without pandering to external preconceptions of what South Asian writing should be.' Big Issue ...Show more
$16.99
AUD
Category: Cooking & Mixology
A selection of 120 tried and true recipes, in a giftable format, from the Country Women's Association archive.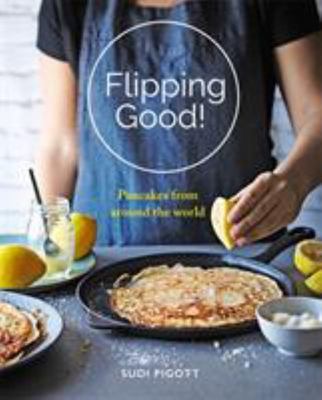 $12.00
AUD
$19.99
(39% off)
Category: Cooking & Mixology
Everyone loves pancake day and the classic creations that come with it, but with Flipping Good! you can make these annual treats a regular occurrence throughout the year. With chapters dedicated to Breakfast and Brunch, Main Meals, Snacks and Nibbles and Desserts and recipes taking influence from all ov er the world there's a pancake for every occasion. Sudi has taken influences from countries all over the world to create a dynamic and intriguing collection of recipes including: Ricotta pancakes with Banana and Honeycomb Orange Butter; Buttermilk and Spelt Pancake Stack with Poached Blackberries; Potato Latkes with Sumac Fried Egg; Galettes de Sarrasin with Leeks and Merguez sausage; Okonomiyaki with Shredded Cabbage, Prawns and Tamarind Sauce; Banh Xeo Rice Flour Pancakes with Prawns, Shitake and Mangetout; Russian Buckwheat Blini with Smoked Salmon; Fluffy Coconut Flour Pancakes with Apricots and Maple Syrup; Kaiserschmarren with Plum Compote. ...Show more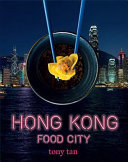 $49.99
AUD
Category: Cooking & Mixology
Around the island in 80 recipes - part travel experience, part food immersion. To eat in Hong Kong is endlessly fascinating and exciting. A mere dot on the map of China, and home to seven million migrants, Hong Kong boasts a food scene that is breathtakingly rich and varied. Tony Tan explores this vibra nt city through 80 exquisite dishes, from the cutting-edge contemporary to the traditional, from both the high and low of Hong Kong cuisine - with recipes from the city's iconic hotels, its hawker stalls, and even a legendary dumpling house on the outskirts of Kowloon. Tony weaves his recipes with stories that trace Hong Kong's Chinese roots, explore its deep colonial connections and tantalise us with glimpses of today's ultra-modern city and most delicious eating spots. ...Show more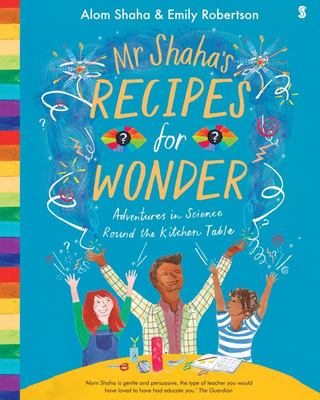 $27.99
AUD
Category: Cooking & Mixology
Don't worry if you don't know the answers, you soon will! Learn about sound by making wine glasses sing, investigate chemical reactions with vitamin-powered rockets, and explore Newton's Third Law by making balloon-driven cars. All you need are a few simple items from your kitchen cupboards - and the p ower of curiosity! Every child can be a scientist with the help of Mr Shaha and his recipes for wonder! Written by a science teacher and dad, Mr Shaha's Recipes for Wondergives clear, step-by-step instructions for over 15 experiments. Whether you're a science star or just starting out, it will help you inspire young people to learn. ...Show more