$19.99
AUD
Category: Early Learning | Series: Little People, Big Dreams
In this book from the critically acclaimed, multimillion-copy best-selling Little People, BIG DREAMS series, discover the life of Hans Christian Andersen, the father of fairy tales. When Hans Christian Andersen was a little boy, he treated storybooks as jewels to be treasured. He wanted to perform on st age, but was always cast as the troll. Luckily, through theater, he found a love for writing. He wrote about both the ordinary and fantastic, in stories like "The Ugly Duckling" and "The Little Mermaid," never talking down to children. This enchanting book features stylish and quirky illustrations and extra facts at the back, including a biographical timeline with historical photos and a detailed profile of the writer's life.Little People, BIG DREAMS is a best-selling series of books and educational games that explore the lives of outstanding people, from designers and artists to scientists and activists. All of them achieved incredible things, yet each began life as a child with a dream. This empowering series offers inspiring messages to children of all ages, in a range of formats. The board books are told in simple sentences, perfect for reading aloud to babies and toddlers. The hardcover versions present expanded stories for beginning readers. Boxed gift sets allow you to collect a selection of the books by theme. Paper dolls, learning cards, matching games, and other fun learning tools provide even more ways to make the lives of these role models accessible to children.Inspire the next generation of outstanding people who will change the world with Little People, BIG DREAMS   ...Show more
$40.00
AUD
Category: Early Learning
A large-format non-fiction picture book that describes the incredible creatures that once walked the Earth, with a lively mix of illustrations, comics and facts. Walk in the footsteps of the first fossil researchers to discover the earliest animal life on Earth. Explore the story of a spiny sea worm w ithout tail or head, a walking fish, a peaceful sea dragon, and many other incredible creatures. Told through comics, illustrations and data, Fossils from Lost Worlds is also a fascinating insight into paleontology itself. It shows how science is a process of thinking and rethinking, questioning and learning. Through a timeline of animal reconstructions and major discoveries, we can track the beliefs and theories that have brought our knowledge to where it is today. ...Show more
$19.99
AUD
Category: Early Learning
Engineering is no less than the power to change the world! Inside this mega-jampacked book find out about the lives of people who have done just this, and get stuck into all sorts of experiments to get your own brain matter moving!As well as experiments, this book has fact-tastic engineering timelines, drawing tips, and information! It also includes biographies of key engineers like Leonardo da Vinci, Isambard Kingdom Brunel, Hedy Lamarr and Elon Musk.Discover within the many branches of engineering a whole world of clever inventions - from the mechanical tools that allowed early civilisations to irrigate their land, and the steam engines that powered the industrial revolution, to modern-day computers, and biomedical inventions that revolutionising how we deal with disease. Find out about the world of engineering from the building of the pyramids to spacecrafts and on to the largest crisis of our times - how to solve global warming.Watch out for other books in the 'Cool' series: Cool Nature, Cool Science Tricks, Cool Architecture, Cool Art and more! ...Show more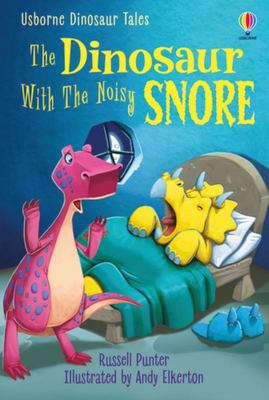 $9.99
AUD
Category: Early Learning | Series: First Reading Series 3 Ser.
A follow-up tothebest-selling 'The Dinosaur Who Lost His Roar'. Everyone in Dinosaur Valley is ready for bed but noisy neighbour Rory is keeping them awake with his super-loud snore. Can he learn to be considerate and maybe even put his snore to good use? Andy Elkerton's colourful, vibrant illustrations are sure to appeal to all young dinosaur fans and Introduces young readers to the manners of co-operation and consideration in a fun,subtle way. ...Show more
$29.99
AUD
Category: Early Learning | Series: What's Where on Earth?
This stunning new atlas is your first class pass on a world tour of the homes of Earth's most amazing animals. The latest exciting title in DK's popular illustrated atlas series maps out the habitats of the world's most incredible mammals, fish, birds, reptiles, amphibians, and invertebrates. Whether it 's plotting the range of a lion, following the flight paths of birds, or tracking great white sharks in the oceans, you will see exactly where and how almost 100 extraordinary animal species live. What makes Animal Atlas unique is the maps themselves. Each one is individually commissioned in 3D, with detail to show the habitat of each animal, as well as its geographic location. This reveals an astonishing amount of information about the behaviour of these animals, from how polar bears adapt to survive in freezing Arctic conditions to how African elephants survive in the heat of the Sahara desert. There is also a focus on the conservation and protection of animals. Maps reveal the shrinking territories of some species, showing where they used to roam in the past compared to what's left of their range today. Whether you are doing a homework project or simply want to know more about what animal lives where, Animal Atlas is the perfect reference for home or school. ...Show more
$24.99
AUD
Category: Early Learning
Meet more than 350 incredible clones and droids from Star Wars- The Clone Wars. What is Clone Force 99? Who inducted Ahsoka Tano into the Jedi Order? Where does General Grievous keep a secret lair? Why does Captain Rex mutiny against his Jedi General on Umbara?Have to know the answers to these questions ? Look no further than Star Wars- The Clone Wars- Character Encyclopedia - Join the Battle! Written by Star Wars expert Jason Fry, this illustrated encyclopedia features more than 350 incredible characters and teams, including Anakin Skywalker, Maul, Bo-Katan Kryze, and Clone Force 99.Perfect for fans of all ages, Star Wars- The Clone Wars- Character Encyclopedia - Join the Battle! will enthrall readers for hours on end. & T 2020 Lucasfilm Ltd. ...Show more
$29.99
AUD
Category: Early Learning
Enter the world of oceans and the animals that live in them. Swim with jellyfish, wonder at the busy life of a seagrass meadow, and fence with narwhals. Fish, sharks, whales, and invertebrates swim through the pages of this colourful ocean book, which combines gorgeous illustrations and photos to help young enthusiasts learn all about the world's oceans. From glowing jellyfish to deep sea dwellers, they'll discover the incredible secret world of life under the sea. They'll also find out how they can help take care of the ocean themselves. Earth's Incredible Oceans, written by animal expert Jess French and illustrated by Claire McElfatrick, takes children on a fascinating underwater journey, showing them just how amazing oceans are, what plants and animals live in them, and how we can help them. It includes all sorts of ocean life, plus amazing facts on how ocean animals have fun, look after their young, and interact with each other. ...Show more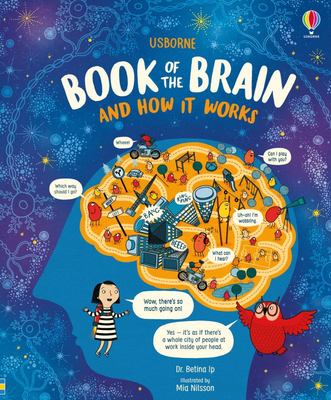 $24.99
AUD
Category: Early Learning
This visually astonishing story takes children on a journey into and through the brain. Simple but beautifully illustrated metaphors explain the different jobs that our brains do, and how they use brain cells to accomplish them. From the senses to sleep, memories to making decisions, this book brings th e wonder of brains and brain science to life. Conceived, written and designed by Dr Betina Ip, a pracitising neuroscientist who is also an artist, and a parent of two young children. Combines anatomical illustrations with metaphorical representations of brain at work. An information book that has the look and feel of a picture book. ...Show more
$14.99
AUD
Category: Early Learning | Series: Aussie Stem Stars Ser.
Age range 9 to 14 Aussie STEM Stars is an inspiring children's series that celebrates Australia's experts in Science, Technology, Engineering and Mathematics Gisela Kaplan's story contains several lifetimes, beginning in wartime Germany where she endured many challenges as a child that lead to a profoun d curiosity, care and compassion for all living beings. She is a leading voice in animal behaviour worldwide with a special expertise in birds. As well as caring for hundreds of birds in her back garden – from wedge-tailed eagles to tiny rosella chicks – her captivating scientific studies on Australian magpies, tawny frogmouths and other iconic species have uncovered incredible facts about their complicated lives that will delight and fascinate children and adults alike. Professor Kaplan is on a mission to spread the word about how intelligent and surprising birds are, before time runs out for many of them. ...Show more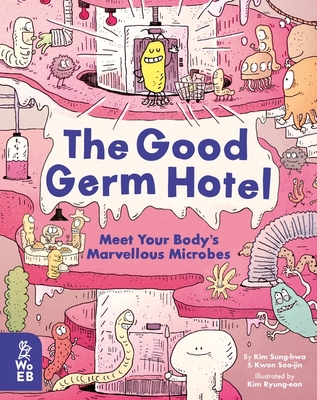 $29.99
AUD
Category: Early Learning
Meet the bacteria super heroes that live inside your body! These amazing microbes fight viruses, digest food and keep us humans healthy and happy. Did you know that your body is full of bacteria? And that most of it is good bacteria that helps to keep you healthy? Well, now's your chance to get up clos e and personal with the microorganisms that live inside all of us. Travel through the body with our gut bacteria guide, stopping off to meet other microbe residents along the way. But you'll have to keep up, human body bacteria are very busy and have lots of jobs to do – everything from helping to digest the food we eat to protecting us from germs and viruses, such as Covid-19. It's all in a day's work for our friendly, neighbourhood microbes! ...Show more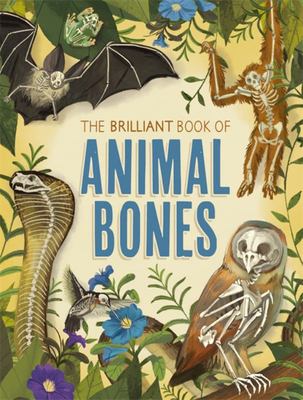 $19.99
AUD
Category: Early Learning
Get up close to the biggest, smallest and most amazing animal bones on the planet! From giraffes and dinosaurs to owls and crocodiles, find out what makes every skeleton unique. How is a human skeleton different from an animal one? What are bones made from? Look inside human and animal bodies to see th e shape of different bones and discover how they have evolved in different ways to help each animal survive, from a bird's light bones full of air spaces to help them fly to crocodile bones growing just under the skin that act as armour. Paleontologists who study animal fossils can sometimes determine a species from as little as just one bone! Fascinating fact panels give extra information about bones uses or record-breaking figures about size or strength. Become a bone detective and discover many surprising things that bones can tell us. ...Show more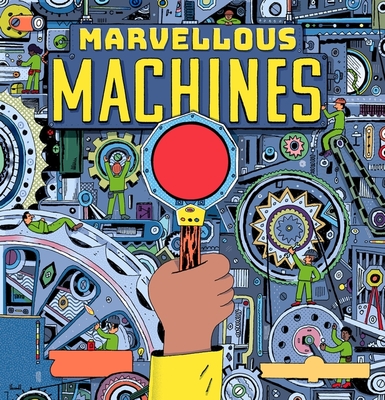 $34.99
AUD
Category: Early Learning
In this eye-catching book, readers can explore the hidden inner workings of machines and inventions, from mundane objects such as toasters and bicycles, to cutting edge technologies such as pill-sized medical robots and super-fast maglev trains. Readers use the see-through 'invention analyser' to revea l elements hidden within – everything from wires and pipes to the magnetic and gravitational forces at work. Accompanying text explains how these machines function, how they affect our daily lives, and the physical and chemical phenomena that enable them to work. ...Show more