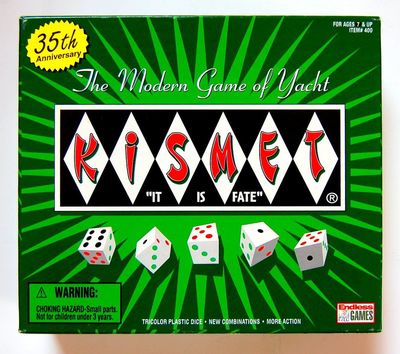 $29.99
AUD
Category: Board-Based Games
Players roll any or all dice one, two or three times attempting to obtain dice combinations fitting a scoring category. Players fill 15 scoring boxes and add bonuses for a total score. The player with the highest total score wins the game. Similar to Yahtzee. The difference in this game is that the die faces have three different colors. Five new ways to score are presented such as flush, full house (same color) and others. ...Show more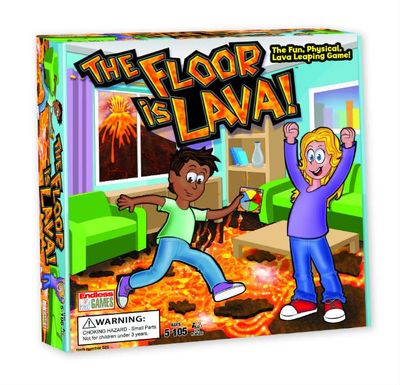 $52.00
AUD
Category: Board-Based Games
Everyone has played a version of this game as a child, most likely jumping all over the furniture in their living room trying to stay off the dangerous floor. The Floor is Lava is a brand-new game where players must imagine the floor is molten hot lava, while spinning for their color and jumping along f oam game pieces in order to reach safety. The Floor is Lava is a family game incorporating physical activity, imagination and pure fun! Remember, DON'T TOUCH THE FLOOR! ...Show more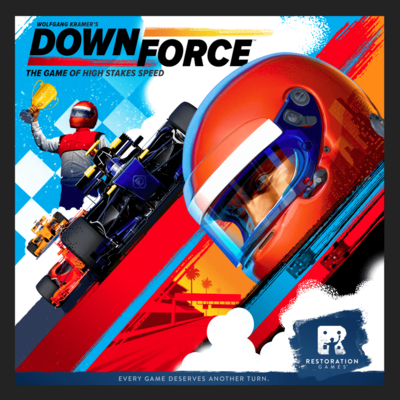 $80.00
AUD
Category: Board-Based Games
High-stakes bidding on million-dollar race cars. Frantic bets placed in secret even as the cars race around the track. And to the victor, the biggest purse of all. But in the world of motor racing, the margin between victory and defeat can be a single moment: a steep banked turn, tires screaming and spi tting out smoke, and the downforce, pressing you down in your seat and keeping you on the track as you make your move inside to pull ahead. Downforce is a card-driven bidding, racing, and betting game for 2-6 players based on Top Race, the award-winning design by the legendary Wolfgang Kramer. Players first bid to own the six cars in the race, then they play cards from their hand to speed them around the track. However, most cards will also move their opponents' cars. So figuring out just the right time to play a card is the key to victory. Along the way, players make secret bets on who they think will win the race. Whoever has the most money from their prize money, winning bets, and remaining bank wins. This is a game whose design needed no attention. Years of play and multiple versions have honed it to near perfection. On the contrary, one of the design challenges was figuring which of the many rules modules to incorporate to create the most fun version. Downforce also adds variable player powers to improve replayability. But mostly, it improves the look of the game to make it gorgeous and easy to play. Special attention was paid to the colors, the layout of the cards, the design of the cars, the details on the board, and more. ...Show more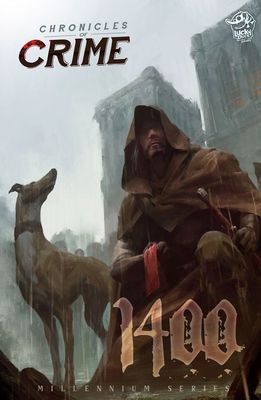 $59.99
AUD
Category: Board-Based Games
"You are Abelard Lavel, a knight sworn to King Charles VI the Beloved. You live in the city of Paris in a family mansion not far from the famous Notre Dame cathedral. Since you were a child, you had strange, prophetic dreams in which you saw violent scenes of past crimes or even ones yet to be committed . Over time you learned that your unusual gift could be put to good use and you started to solve cases that nobody else could crack. This earned you some reputation in the city and now people seek your help whenever a mysterious crime is committed." The Chronicles of Crime: 1400 standalone game brings back well-known mechanisms of the original Chronicles of Crime game while adding some new twists. Now you can deduce not only from the evidence you find or the testimonies given by various characters but also from the mysterious scenes depicted on new Vision Cards. These scenes can be either from the future or from the past and they usually involve characters and objects yet to be revealed. During your investigation, you can also count on your family members to share their knowledge with you. You can ask your uncle, a monk who has a wealth of knowledge about written texts, your sister a merchant who knows something about almost any object you'll find or even your brother, a king's spy, who knows a story or two about many of the people you will meet. Finally, your faithful dog is always willing to trace a suspect for you, just bring him an item belonging to the person in question and he'll track them down! Part of Chronicles of Crime - The Millennium Series Chronicles of Crime is back with a range of games called "The Millennium Series". Three brand new standalone Chronicles of Crime games, working with the same great system but providing interesting gameplay twists and refreshing universes that span an entire millennium from 1400 to 1900 and finally 2400. All three games are standalone but will offer connecting narrative threads for players to discover. ...Show more
$23.99
AUD
Category: Card, Tile, & Dice Games
There are 55 cards, with 50 different symbols and 8 symbols per card. Only one symbol is ever shared between two cards. A game of Speed, Observation and Reflexes. 5 games in 1. 2-8 players. Playing Time 15 minutes. Ages 6+

$59.99
AUD
Category: Card, Tile, & Dice Games | Series: Wildlands Ser.
A new faction for Judge Dredd: Helter Skelter bringing the Dark Judges to Mega-City One, along with an encounter mode that adds solo play to the game. The barrier between worlds has shattered. Now, the Dark Judges have returned to exact judgement on Mega-City One. The city is guilty. The crime is life . The sentence is death. The Dark Judges can be played as a team in any game of Helter Skelter, or one player can face off against them in a solo game. Requires a copy of Judge Dredd: Helter Skelter to play. Number of players: 1-4Ages: 14+Playing time: 30-60 minutesComponents: 4 miniatures, 5 oversized cards, 39 playing cards, tokens ...Show more
$24.99
AUD
Category: Card, Tile, & Dice Games
Pair up the dogs with their owners in this hilarious card game. Fifty cards depict fun photographs of the dogs and owners, and humorous texts are included in the booklet to provide clues about 25 people and their furry best friends. Why DO people look like their dogs? Is it shared personality traits, b arely suppressed narcissistic tendencies, or do they grow together over time like old married couples? This game explores the intense bonds we develop with our dogs, which are far from only skin, or even fur, deep. Play as a memory game with the cards face down for added entertainment. Collect the most pairs to win! Supported by Battersea Dogs Home in the UK, this is the perfect gift for dog lovers. ...Show more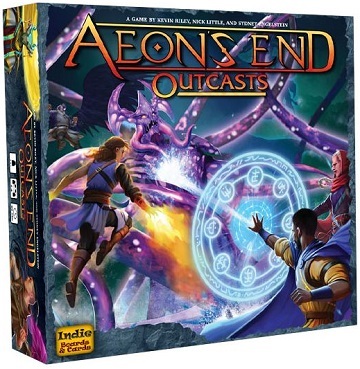 $109.99
AUD
Category: Board-Based Games
Aeon's End: Outcasts continues the Expedition system that was introduced in Aeon's End: New Age, which allows players to replay all of the content they own in a short campaign format. After each game, players will receive new treasures and player cards that allow them to become more powerful. However, t he nemeses that players will face grow stronger and stronger with each battle. ...Show more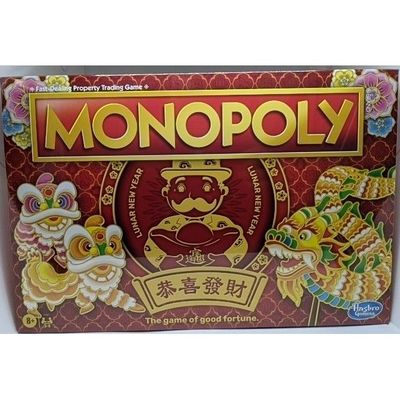 $54.99
AUD
Category: Classic Games
The Lunar New Year Special Edition of the classic game Monopoly.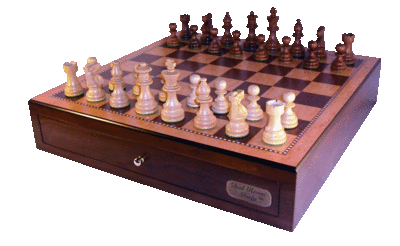 $245.00
AUD
Category: Classic Games
This 45cm (18") contemporary Dal Rossi chess set has a matt walnut finish. It has compartmentalised felt lined drawers and comes with staunton style 85mm double weighted boxwood/sheesham pieces.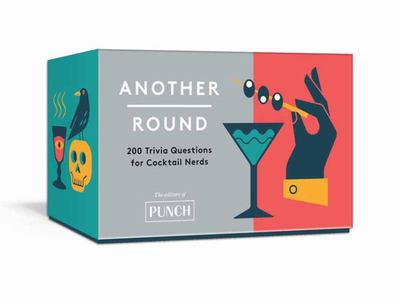 $39.99
AUD
Category: Party Games
Shake up your next cocktail hour with these 200 multiple-choice trivia cards that cover drink-making pop culture, history and lore, recipes and techniques, and travel. What's the one drink mentioned by name in The Great Gatsby? Which faux pas do bartenders consider bad luck when garnishing a drink with olives? Prove your cocktail expertise with this trivia game written by the editors of PUNCH, an award-winning online magazine covering wine, beer, spirits, and cocktails. An enclosed booklet offers instructions, tips for bartending, and 10 unique cocktail recipes. Whether you're hosting a proper trivia night and playing competitively or setting the cards out as conversation starters, Another Round is the ultimate ice-breaker. ...Show more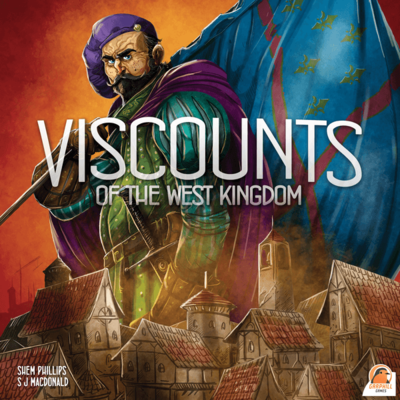 $108.00
AUD
Category: Board-Based Games
Viscounts of the West Kingdom is set at a time when the King's reign began to decline, circa 980 AD. Choosing peace over prosperity, our once strong King began offering our enemies gold and land to lay down their axes. But peace is a tenuous affair. As poverty spread, many people lost faith in his abili ty to lead and sought independence from the crown. Since finding favour in his courts, our future has also become uncertain. As viscounts, we must be wise and decisive. Loyalty is to be upheld, but gaining favour among the people must be our priority, should there be a sudden shift in power.   The aim of Viscounts of the West Kingdom is to be the player with the most victory points (VP) at game's end. Points are gained by constructing buildings, writing manuscripts, working in the castle and acquiring deeds for new land. Players begin with a handful of townsfolk, but should quickly seek out more suitable talents to advance their endeavours. Each turn they will be travelling around the kingdom, looking to increase their influence among the various areas of society. The game ends once the Kingdom reaches poverty or prosperity - or potentially both! ...Show more