$24.99
AUD
Category: Card, Tile, & Dice Games
Pair up the dogs with their owners in this hilarious card game. Fifty cards depict fun photographs of the dogs and owners, and humorous texts are included in the booklet to provide clues about 25 people and their furry best friends. Why DO people look like their dogs? Is it shared personality traits, b arely suppressed narcissistic tendencies, or do they grow together over time like old married couples? This game explores the intense bonds we develop with our dogs, which are far from only skin, or even fur, deep. Play as a memory game with the cards face down for added entertainment. Collect the most pairs to win! Supported by Battersea Dogs Home in the UK, this is the perfect gift for dog lovers. ...Show more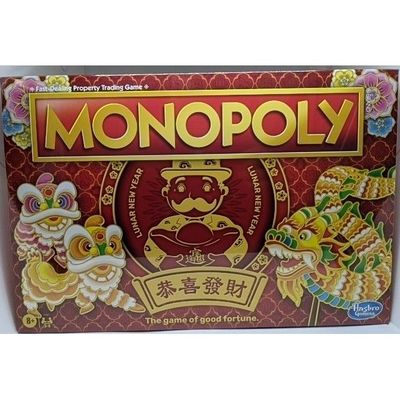 $54.99
AUD
Category: Classic Games
The Lunar New Year Special Edition of the classic game Monopoly.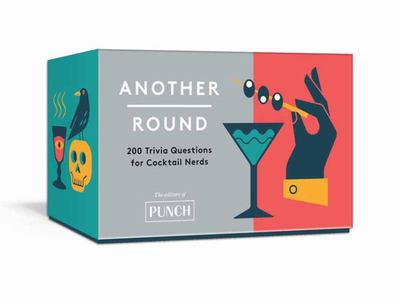 $39.99
AUD
Category: Party Games
Shake up your next cocktail hour with these 200 multiple-choice trivia cards that cover drink-making pop culture, history and lore, recipes and techniques, and travel. What's the one drink mentioned by name in The Great Gatsby? Which faux pas do bartenders consider bad luck when garnishing a drink with olives? Prove your cocktail expertise with this trivia game written by the editors of PUNCH, an award-winning online magazine covering wine, beer, spirits, and cocktails. An enclosed booklet offers instructions, tips for bartending, and 10 unique cocktail recipes. Whether you're hosting a proper trivia night and playing competitively or setting the cards out as conversation starters, Another Round is the ultimate ice-breaker. ...Show more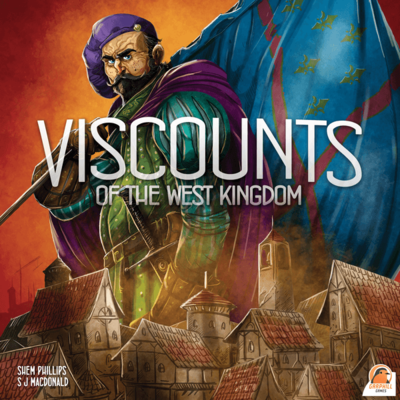 $108.00
AUD
Category: Board-Based Games
Viscounts of the West Kingdom is set at a time when the King's reign began to decline, circa 980 AD. Choosing peace over prosperity, our once strong King began offering our enemies gold and land to lay down their axes. But peace is a tenuous affair. As poverty spread, many people lost faith in his abili ty to lead and sought independence from the crown. Since finding favour in his courts, our future has also become uncertain. As viscounts, we must be wise and decisive. Loyalty is to be upheld, but gaining favour among the people must be our priority, should there be a sudden shift in power.   The aim of Viscounts of the West Kingdom is to be the player with the most victory points (VP) at game's end. Points are gained by constructing buildings, writing manuscripts, working in the castle and acquiring deeds for new land. Players begin with a handful of townsfolk, but should quickly seek out more suitable talents to advance their endeavours. Each turn they will be travelling around the kingdom, looking to increase their influence among the various areas of society. The game ends once the Kingdom reaches poverty or prosperity - or potentially both! ...Show more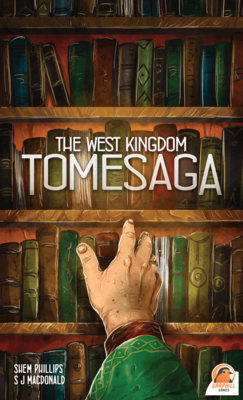 $56.99
AUD
Category: Board-Based Games
Build the kingdom, defend its borders and increase your influence throughout the lands. In the campaign mode, players will be competing in an epic journey to collect the most tomes and earn their place among the chronicles of their people. Alternatively, players may instead band together to take on the ruthless Overlord in separate co-operative modes for each game in the West Kingdom Trilogy.Requires one of the following games to play: Architects Of The West Kingdom Paladins Of The West Kingdom Viscounts Of The West Kingdom ...Show more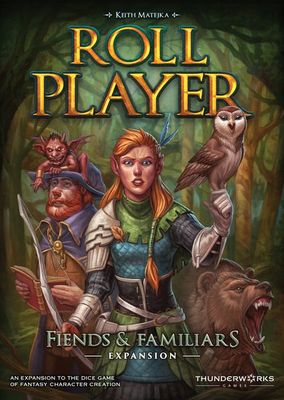 $90.00
AUD
Category: Board-Based Games
In Roll Player: Fiends & Familiars, players can add more depth to their hero by adding a familiar to their character. These creatures add more options during character creation and help each player explore the mechanics of the game in new and different ways. Fiends distract the players and provide new obstacles along the path of creation. A brand new set of Monsters give the players variety to the end of the game, while new Minions are added to the Minion deck that provide new and different goals for the players to reach. New classes and Market cards provide even more variety to each game of Roll Player. Again, players earn Reputation Stars by constructing the perfect character, but can explore new strategies and options as they ready their familiar while they sidestep the pesky fiends along the way. Requires Roll Player to play. ...Show more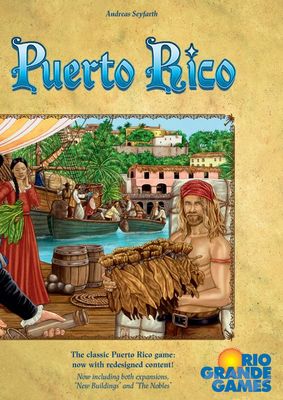 $104.99
AUD
Category: Board-Based Games
This deluxe game of Puerto Rico began as Puerto Rico: Anniversary Edition, a tenth anniversary edition of Andreas Seyfarth's Puerto Rico that celebrates Puerto Rico's debut at Spiel 2001 with a production-ready copy that met mass acclaim. Game play is the same as the original Puerto Rico game: The play ers are plantation owners in the days when ships had sails. By growing up to five different kind of crops – corn, indigo, sugar, tobacco, and coffee – they try to run their business more efficiently than their close competitors: growing crops and storing them efficiently, developing San Juan with useful buildings, deploying their colonists to best effect, selling crops at the right time, and, most importantly, shipping their goods back to Europe for maximum benefit. The game system lets players choose the order of the phases in each turn by allowing each player to choose a role from those remaining when it is his turn. No role can be selected twice in the same round. The player who ends up with the most victory points – achieved by shipping goods and building – wins the game. Puerto Rico: Anniversary Edition and its follow-up versions include two expansions: Puerto Rico: Expansion I – New Buildings, that first appeared in 2002 in Spielbox magazine and was later published by alea and Rio Grande Games, and the Puerto Rico: Expansion II – The Nobles expansion from alea's Schatzkiste collection of game expansions. The game has completely redesigned components and artwork: The cardboard doubloons are now sixty metal coins, while the fifty octagonal resources have been replaced with colored wooden crates. The building tiles are now illustrated, and the cardboard for those tiles and other components are nearly 3 mm thick to give the bits more heft. The individual player boards, the VP tokens, the ships, and other components have also been redesigned. ...Show more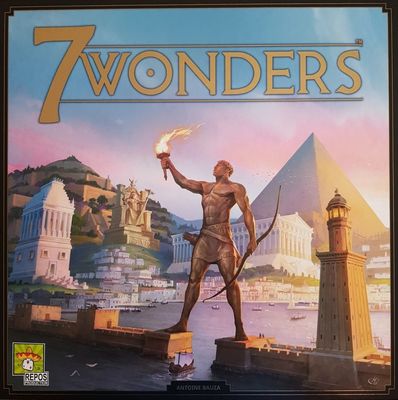 $99.99
AUD
Category: Board-Based Games
You are the leader of one of the 7 great cities of the Ancient World. Gather resources, develop commercial routes, and affirm your military supremacy. Build your city and erect an architectural wonder which will transcend future times. 7 Wonders lasts three ages. In each age, players receive seven card s from a particular deck, choose one of those cards, then pass the remainder to an adjacent player. Players reveal their cards simultaneously, paying resources if needed or collecting resources or interacting with other players in various ways. (Players have individual boards with special powers on which to organize their cards, and the boards are double-sided). Each player then chooses another card from the deck they were passed, and the process repeats until players have six cards in play from that age. After three ages, the game ends. In essence, 7 Wonders is a card development game. Some cards have immediate effects, while others provide bonuses or upgrades later in the game. Some cards provide discounts on future purchases. Some provide military strength to overpower your neighbors and others give nothing but victory points. Each card is played immediately after being drafted, so you'll know which cards your neighbor is receiving and how her choices might affect what you've already built up. Cards are passed left-right-left over the three ages, so you need to keep an eye on the neighbors in both directions. Though the box of earlier editions is listed as being for 3–7 players, there is an official 2-player variant included in the instructions. ...Show more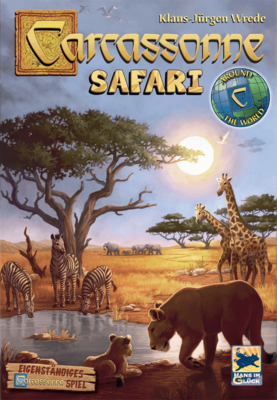 $69.99
AUD
Category: Card, Tile, & Dice Games
In the standalone game Carcassonne: Safari, players go out on a safari and try to see as many animals as they can, despite these animals hiding in the bush, in the savannah, or near watering holes. Help your friends to dig out such holes and receive bonus points. Sometimes you will see animals while tak ing a nap under a big baobab. Carcassonne: Safari is the fourth title in the "Carcassonne Around the World" series. ...Show more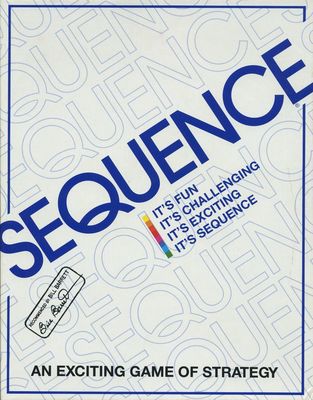 $40.00
AUD
Category: Board-Based Games
Sequence is a board and card game. The board shows all the cards (except for the Jacks) of two (2) standard 52-card decks, laid in a 10 x 10 pattern. The four corners are free spaces and count for all players equally.   The players compete to create rows, columns or diagonals of 5 connected checkers p laced on the cards that the player has laid down. Two-eyed Jacks are wild, while one-eyed Jacks allow an opponent's checker to be removed. The game ends when someone has reached a specified number of connections. ...Show more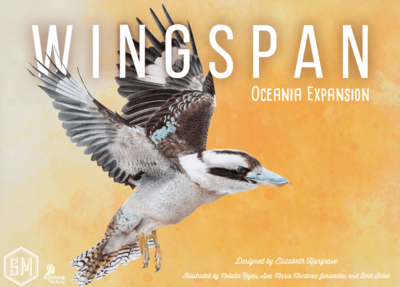 $49.99
AUD
Category: Board-Based Games
Wingspan: Oceania Expansion focuses on birds in Australia and New Zealand. It's designed by Elizabeth Hargrave and features birds illustrated by Natalia Rojas and Ana Maria Martinez.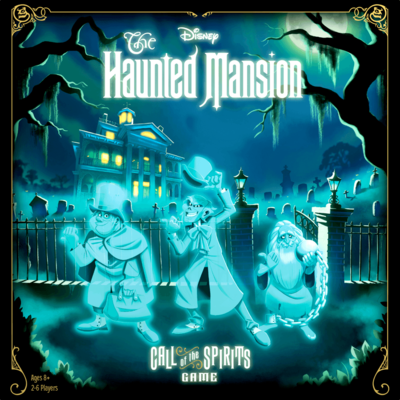 $53.99
AUD
Category: Board-Based Games
Disney's beloved The Haunted Mansion comes to life — err, death — in this hauntingly fun family board game! Explore all the classic rooms of the ghost-infested manor, from the festivities-filled Ballroom to the Attic and out to the Graveyard and beyond in search of spirits. Beware, though, of the Hitchh iking Ghosts, who are notorious for "following you home" as that may spell your doom in the end! Players gain points by socializing with ghosts around the Haunted Mansion. Players move around the mansion by rotating the Endless Hallway around Madame Leota's Séance Room, collecting Ghost cards in front of them in sets, each of which are worth different point values. Players want to avoid Haunt cards, as the most "haunted" player will lose points. The player with the most points at the end wins. ...Show more