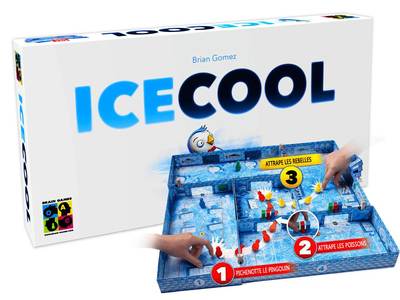 $43.00
AUD
Category: Board-Based Games
#1 Flick the Penguin #2 Catch the fish Penguins are running all through the school in the first flicking game ever to have pieces which curve and jump! It's not just cool, it's Ice Cool!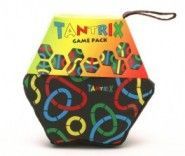 $40.00
AUD
Category: Card, Tile, & Dice Games
The award-winning New Zealand designed Tantrix game in a family game pack. Easy to learn, play anywhere, and every game is different. Play 28 discovery puzzles, 5 rainbow puzzles, Tantrix Solitaire, Tantrix Strategy game, 5 Junior-genius puzzles and 2 unsolved puzzles. Pack contains 56 tiles, and instru ction booklet, in a zippered bag. 1-4 players. Ages 6-Adult. ...Show more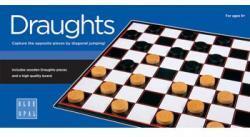 $25.00
AUD
Category: Board-Based Games
Capture the opposite pieces by diagonal jumping!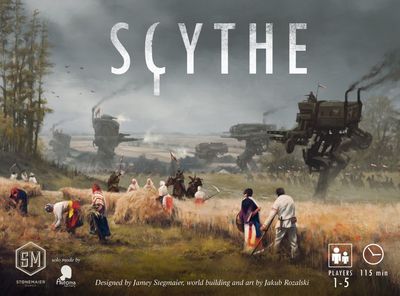 $139.99
AUD
Category: Board-Based Games
It is a time of unrest in 1920s Europa. The ashes from the first great war still darken the snow. The capitalistic city-state known simply as "The Factory", which fueled the war with heavily armored mechs, has closed its doors, drawing the attention of several nearby countries.   Scythe is an engine-b uilding game set in an alternate-history 1920s period. It is a time of farming and war, broken hearts and rusted gears, innovation and valor. In Scythe, each player represents a character from one of five factions of Eastern Europe who are attempting to earn their fortune and claim their faction's stake in the land around the mysterious Factory. Players conquer territory, enlist new recruits, reap resources, gain villagers, build structures, and activate monstrous mechs.   Each player begins the game with different resources (power, coins, combat acumen, and popularity), a different starting location, and a hidden goal. Starting positions are specially calibrated to contribute to each faction's uniqueness and the asymmetrical nature of the game (each faction always starts in the same place).   Scythe gives players almost complete control over their fate. Other than each player's individual hidden objective card, the only elements of luck or variability are "encounter" cards that players will draw as they interact with the citizens of newly explored lands. Each encounter card provides the player with several options, allowing them to mitigate the luck of the draw through their selection. Combat is also driven by choices, not luck or randomness.   Scythe uses a streamlined action-selection mechanism (no rounds or phases) to keep gameplay moving at a brisk pace and reduce downtime between turns. While there is plenty of direct conflict for players who seek it, there is no player elimination.   Every part of Scythe has an aspect of engine-building to it. Players can upgrade actions to become more efficient, build structures that improve their position on the map, enlist new recruits to enhance character abilities, activate mechs to deter opponents from invading, and expand their borders to reap greater types and quantities of resources. These engine-building aspects create a sense of momentum and progress throughout the game. The order in which players improve their engine adds to the unique feel of each game, even when playing one faction multiple times. ...Show more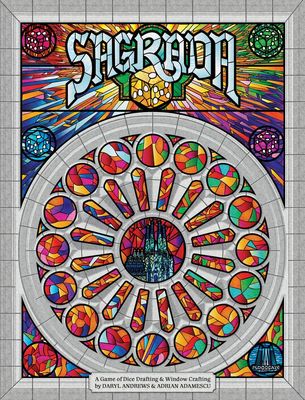 $79.99
AUD
Category: Board-Based Games
Draft dice and use the tools-of-the-trade in Sagrada to carefully construct your stained glass window masterpiece. In more detail, each player builds a stained glass window by building up a grid of dice on their player board. Each board has some restrictions on which color or shade (value) of die can b e placed there. Dice of the same shade or color may never be placed next to each other. Dice are drafted in player order, with the start player rotating each round, snaking back around after the last player drafts two dice. Scoring is variable per game based on achieving various patterns and varieties of placement...as well as bonus points for dark shades of a particular hidden goal color. Special tools can be used to help you break the rules by spending skill tokens; once a tool is used, it then requires more skill tokens for the other players to use them. The highest scoring window artisan wins! ...Show more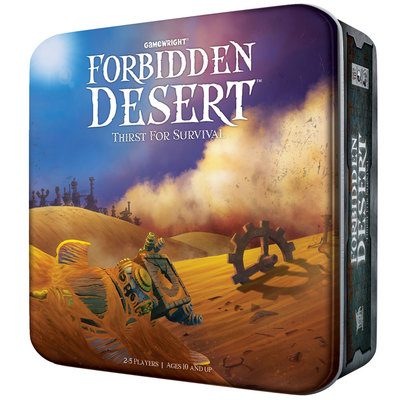 $44.99
AUD
Category: Board-Based Games
Gear up for a thrilling adventure to recover a legendary flying machine buried deep in the ruins of an ancient desert city. You'll need to coordinate with your teammates and use every available resource if you hope to survive the scorching heat and relentless sandstorm. Find the flying machine and escap e before you all become permanent artifacts of the forbidden desert! ...Show more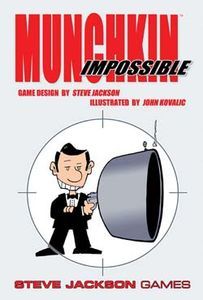 $42.00
AUD
Category: Card, Tile, & Dice Games
The Munchkins are now spies... eliminating the opposition, playing with self-destructing gadgets, and changing loyalties even faster than they change hats. Be a Playboy, Tourist, or Assassin. Report to the Americans, Russians, British, or Chinese (it'll change!). Wield gadgets from the subtle Cigarette Dart Gun to the amazingly unsubtle Bazooka with Incendiary Ammo. Eliminate foes, from the pathetic Defective Defector, through the Interro-Gator and the Not So Secret Police, up to the mighty Super Spy himself. And (all together now)... 'Take Their Stuff!' You can play Munchkin Impossible by itself, or combine it with any number of other Munchkin games for more shameless silliness.   3-6 Players Ages 10+ ...Show more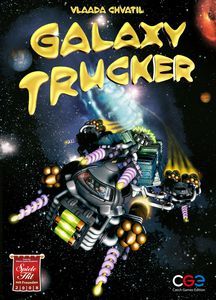 $94.99
AUD
Category: Board-Based Games
Galactic Strike Force is a cooperative, deck-building game in which two to six players each take control of a ship and a crew in defense of the galaxy! Dangerous opposition forces threaten to overrun the entire galaxy, and the players must not only build up their ships, but also work together tactically to stop them! However, this Strike Force is not made up of stalwart defenders, space cops or Volnethian Guardians. In Galactic Strike Force, you play as scoundrels — members of the galactic underworld! Smugglers, space pirates, gun runners, bounty hunters, and information brokers make up the ranks of the Strike Force which has come together to defend the galaxy! Galactic Strike Force takes about an hour to play and all of the players are engaged throughout the entire game. Rather than having individual turns, each player is constantly acting through the phases of the game, and each ship is in constant peril! As the game progresses, players travel from sector to sector, purchasing powerful tech upgrades for their ships and boosts to help them in battle. Then, after installing the techs, the Strike Force ships engage the opposition ships in battle throughout the galaxy! ...Show more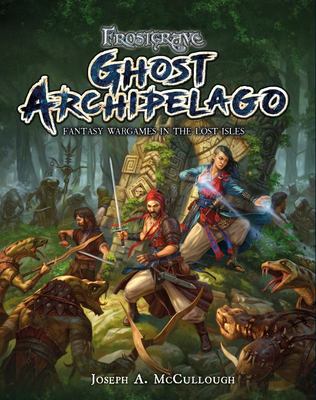 $39.99
AUD
Category: Wargaming | Series: Frostgrave Ghost Archipelago Ser.
The Ghost Archipelago has returned. A vast island chain, covered in the ruins of ancient civilizations, the Archipelago appears every few centuries, far out in the southern ocean. At such times, pirates, adventurers, wizards, and legendary heroes all descend upon the islands in the hopes of finding lost treasures and powerful artefacts. A few, drawn by the blood of their ancestors, search for the fabled Crystal Pool, whose waters grant abilities far beyond those of normal men. It is only the bravest, however, who venture into the islands, for they are filled with numerous deadly threats. Cannibal tribes, sorcerous snake-men, and poisonous water-beasts all inhabit the island ruins, guarding their treasure hordes and setting traps for the unwary. In this new wargame, set in the world of Frostgrave, players take on the role of Heritors, mighty warriors whose ancestors drank from the Crystal Pool. These Heritors lead their small, handpicked teams of spellcasters, rogues, and treasure hunters into the ever-shifting labyrinth of the Ghost Archipelago. Using the same rules system as Frostgrave, this standalone wargame focuses on heroes who draw on the power in their blood to perform nigh-impossible feats of strength and agility. This game also includes 30 spells drawn from five schools of magic, a host of soldier types, challenging scenarios, treasure tables, and a full bestiary of the most common creatures that inhabit the Lost Isles. ...Show more
$44.99
AUD
Category: Classic Games
TACTICAL STRATEGY: Featuring a massive amount of in-game choices, including three tiles each of thirty-six possible color-symbol combinations, Qwirkle is the perfect game to hone player's tactical maneuvers, strategical planning, and forward thinking. Will you see the monolithic move that catapults y ou into first place? EASY-TO-FOLLOW RULES: An engaging game with easy-to-follow rules, Qwirkle is great for younger players. The rules of the game are basic: simply build lines by matching tiles based on either color or shape, and score points for doing so. However, the ability to build complex combinations will keep children interested and engaged, and challenge them mentally. GAMES THAT TEACH: Qwirkle is playable from early ages up, allowing young children and older individuals alike to develop and hone their spacial recognition, planning, and problem solving skills. Plan, win, and learn simultaneously! FAMILY FAVORITE: Qwirkle is a fantastic game for families, as it can involve a wide range of ages, from children to adults. It only takes a few moments to explain, so new players such as extended family or your child's play dates can jump right in and play. INCLUDES: Product comes with 108 wooden Qwirkle tiles, 1 drawstring bag, 1 rule book. ...Show more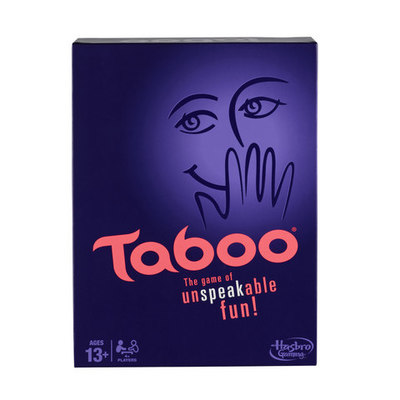 $39.99
AUD
Category: Board-Based Games
Taboo is the game of unspeakable fun. Can you get your team to say Brain Freeze? What if you can't say Ice Cream, Headache, Eating, Cold or Fast? Not so easy now, is it? When you play Taboo, the obvious clues are strictly taboo. You have to give creative, carefully-worded clues to get your team to guess words fast. But don't mention unmentionables, or you'll get the buzzer and lose the point. Once you've mastered the classic game, you can use the game-changer die to mix it up. Timer keeps track and buzzes when you're out of time. ...Show more