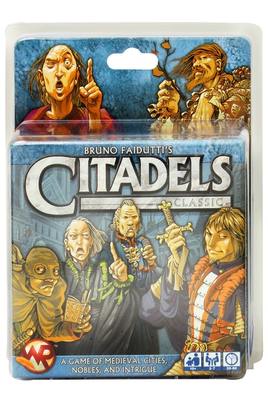 $26.99
AUD
Category: Board-Based Games
In Citadels, players take on new roles each round to represent characters they hire in order to help them acquire gold and erect buildings. The game ends at the close of a round in which a player erects his/her eighth building. Players then tally their points, and the player with the highest score wins. Players start with a number of building cards in their hand; buildings come in five colors, with the purple buildings typically having a special ability and the other colored buildings providing a benefit when you play particular characters. At the start of each round, the player who was king the previous round discards one of the eight character cards at random, chooses one, then passes the cards to the next player, etc. until each player has secretly chosen a character. Each character has a special ability, and the usefulness of any character depends upon your situation, and that of your opponents. The characters then carry out their actions in numerical order: the assassin eliminating another character for the round, the thief stealing all gold from another character, the wizard swapping building cards with another player, the warlord optionally destroys a building in play, and so on. On a turn, a player earns two or more gold (or draws two building cards then discards one), then optionally constructs one building (or up to three if playing the architect this round). Buildings cost gold equal to the number of symbols on them, and each building is worth a certain number of points. In addition to points from buildings, at the end of the game a player scores bonus points for having eight buildings or buildings of all five colors. The expansion Citadels: The Dark City was initially released as a separate item, but the second edition of the game from Hans im Glück (packaged in a tin box) and the third edition from Fantasy Flight Games included this expansion and can be recognized by its rectangular box (not square). With Dark City, Citadels supports a maximum of eight players. ...Show more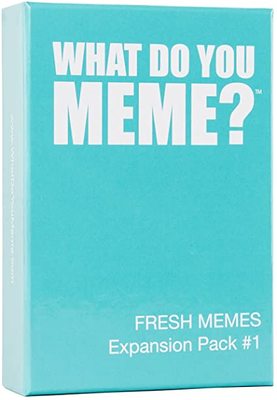 $23.99
AUD
Category: Card, Tile, & Dice Games
FRESH MEMES PART 1: Treat yo'self to more memes to keep game night fresh AF — you deserve it, you're pretty terrific. WARNING: Adults only: This game was created for ages 17+. There are some things you just can't unhear. Trust us on this one. WHAT'S INSIDE: 115 Cards (90 caption cards & 25 photo cards) to be added to the core game. DON'T FORGET THE OG: *Requires What Do You Meme? core game to play MORE FUN THIS WAY: Did you know that we make other awesome games? In addition to our core What Do You Meme game, there's a lot more fun from What Do You Meme including eight expansion packs for our core What Do You Meme game (and counting), a custom storage box for all your cards, as well as NEW games like For The Girls and 4-Bidden Words. We're also working on some family-friendly games in 2019 so stay tuned! Please note this is an expansion and requires base game.  ...Show more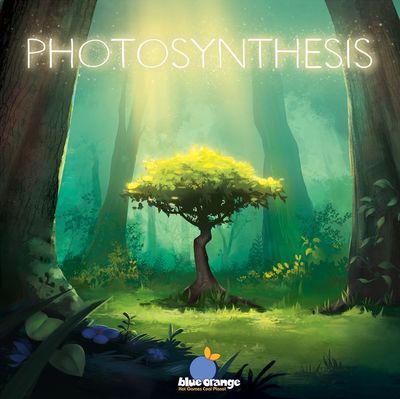 $76.99
AUD
Category: Board-Based Games
The sun shines brightly on the canopy of the forest, and the trees use this wonderful energy to grow and develop their beautiful foliage. Sow your crops wisely and the shadows of your growing trees could slow your opponents down, but don't forget that the sun revolves around the forest. Welcome to the w orld of Photosynthesis, the green strategy board game! ...Show more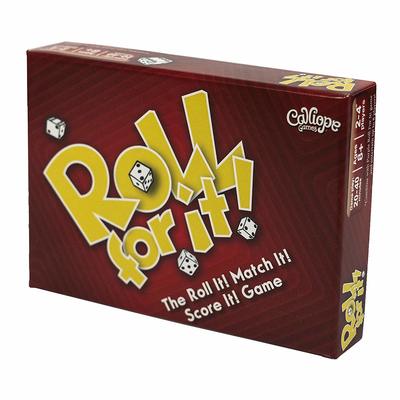 $26.99
AUD
Category: Board-Based Games
Roll For It! is a casual, family-friendly dice and card game. Each player starts the game with six dice of a single color, and three target cards are laid face-up on the table. Players take turns doing the following: On a turn, a player rolls all of her dice not already on cards, then places any dice th at match the targets on the corresponding cards. (Alternatively, before taking her turn, a player can first choose to reclaim all of her dice from all cards.) If the player now fulfills the target with her dice – e.g., a pair of 3s, a quartet of 6s, or a specific combination of numbers – she claims the card, takes back her dice (and returns any other dice on the card to their owner), then places a new card on the table. Each card is worth a certain number of points. The first player to earn forty or more points wins! There are two sets of Roll For It! available -- the red set comes with translucent dice and the purple set comes with pearl dice. There are no duplicate cards between the sets. Each set allows play for 2-4 players, but when they are combined, up to eight players can compete in the same game of Roll For It! ...Show more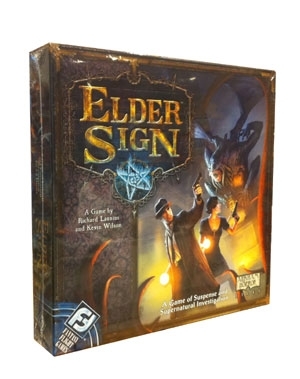 $65.00
AUD
Category: Board-Based Games
Elder Sign is a fast-paced, cooperative dice game of supernatural intrigue for one to eight players by Richard Launius and Kevin Wilson, the designers of Arkham Horror. Players take the roles of investigators racing against time to stave off the imminent return of the Ancient One. Armed with tools, alli es, and occult knowledge, investigators must put their sanity and stamina to the test as they adventure to locate Elder Signs, the eldritch symbols used to seal away the Ancient Ones and win the game. ...Show more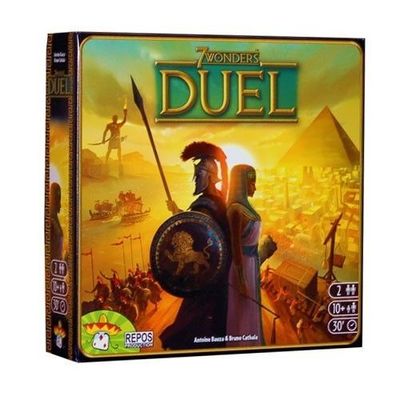 $49.99
AUD
Category: Board-Based Games
In many ways 7 Wonders Duel resembles its parent game 7 Wonders as over three ages players acquire cards that provide resources or advance their military or scientific development in order to develop a civilization and complete wonders.   What's different about 7 Wonders Duel is that, as the title suggests, the game is solely for two players, with the players not drafting cards simultaneously from hands of cards, but from a display of face-down and face-up cards arranged at the start of a round. A player can take a card only if it's not covered by any others, so timing comes into play as well as bonus moves that allow you to take a second card immediately. As in the original game, each card that you acquire can be built, discarded for coins, or used to construct a wonder.   Each player starts with four wonder cards, and the construction of a wonder provides its owner with a special ability. Only seven wonders can be built, though, so one player will end up short.   Players can purchase resources at any time from the bank, or they can gain cards during the game that provide them with resources for future building; as you acquire resources, the cost for those particular resources increases for your opponent, representing your dominance in this area.   A player can win 7 Wonders Duel in one of three ways: each time you acquire a military card, you advance the military marker toward your opponent's capital, giving you a bonus at certain positions; if you reach the opponent's capital, you win the game immediately; similarly, if you acquire any six of seven different scientific symbols, you achieve scientific dominance and win immediately; if none of these situations occurs, then the player with the most points at the end of the game wins. ...Show more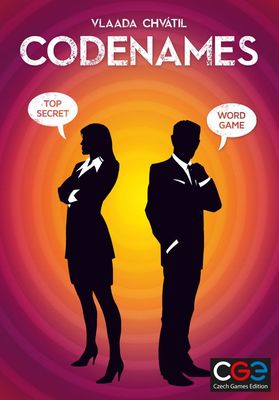 $39.99
AUD
Category: Board-Based Games
Codenames is a social word game with a simple premise and challenging game play. Two rival spymasters know the secret identities of 25 agents. Their teammates know the agents only by their codenames. The teams compete to see who can make contact with all of their agents first. Spymasters give one-word c lues that can point to multiple words on the table. Their teammates try to guess words of their color while avoiding those that belong to the opposing team. And everyone wants to avoid the assassin.  Ages: 14+ Players: 2-8 ...Show more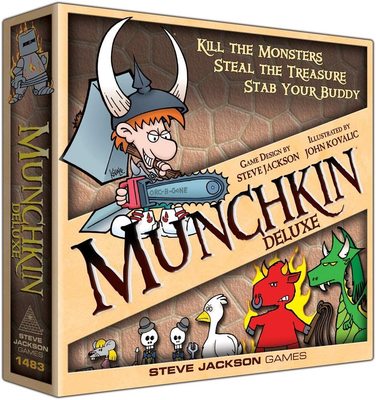 $60.00
AUD
Category: Card, Tile, & Dice Games
Munchkin is the mega-hit card game about dungeon adventure . . . with none of that stupid roleplaying stuff. You and your friends compete to kill monsters and grab magic items. Be sure to don the Horny Helmet and the Boots of Butt-Kicking. Wield the Staff of Napalm . . . or maybe the Chainsaw of Bloody Dismemberment. Start by slaughtering the Potted Plant and the Drooling Slime, and work your way up to the Plutonium Dragon . . and it's illustrated by John Kovalic. Fast-playing and silly, Munchkin can reduce any roleplaying group to hysteria. And, while they're laughing, you can steal their stuff.   Includes 168 cards, 6 standies, 6 player cards, gameboard, rules, and die. What makes this edition "deluxe"? It's got a big gameboard to keep your cards in place, and six colored standies that you move on the gameboard as you level up. Plus a card to go with each standie, to make it easy to remember who's what color and who's what gender.  ...Show more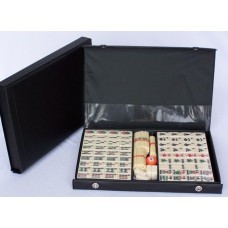 $115.00
AUD
Category: Classic Games
Mahjong Vinyl with Sticks 32cm. Mahjong set in vinyl case. Includes tiles, wind direction indicator, counting sticks and dice. Tile size: (HxWxD) 29x22x12mm. Tile colour: off white.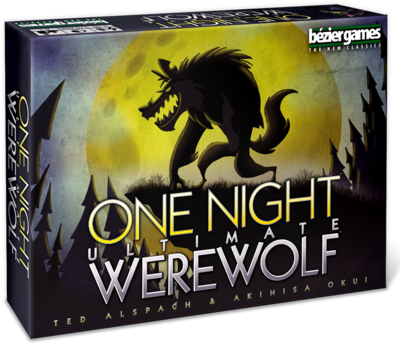 $49.99
AUD
Category: Card, Tile, & Dice Games
The One Night Ultimate series is a fast-paced game where everyone gets to be a different role. In the course of only one night and the following morning, the players will determine who among them is a werewolf... hopefully!   One Night Ultimate Werewolf is a microgame of the party game Ultimate Werew olf that doesn't need a moderator. There's no elimination, and each game lasts about 10 minutes.         Each player gets a unique role, such as Werewolf, Seer, Robber, or Troublemaker, all with special abilities After a secret night phase that includes changing roles, players have just 5 minutes to find a Werewolf Includes a free iOS/Android app that makes playing incredibly engaging and addictive May be combined with One Night Ultimate Werewolf Daybreak and One Night Ultimate Vampire for epic battles 3-10 players, Ages 8 and up ...Show more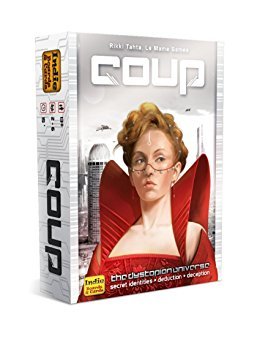 $29.99
AUD
Category: Card, Tile, & Dice Games
In the not too distant future, the government is run for profit by a new "royal class" of multi-national CEOs. Their greed and absolute control of the economy has reduced all but a privileged few to lives of poverty and desperation. Out of the oppressed masses rose The Resistance, an underground organi zation focused on overthrowing these powerful rulers. The valiant efforts of The Resistance have created discord, intrigue and weakness in the political courts of the novena royal, bringing the government to brink of collapse. But for you, a powerful government official, this is your opportunity to manipulate, bribe and bluff your way into absolute power. Ages 10+   ...Show more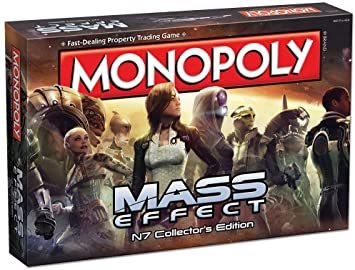 $70.00
AUD
Category: Classic Games
Travel through the galaxy as you buy, sell and trade organizations, factions and locations as depicted in the Mass Effect video game trilogy.