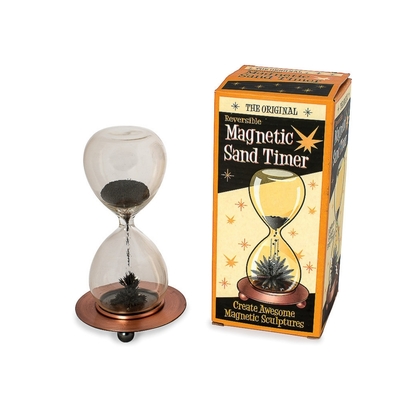 $20.00
AUD
Category: Gift
Create unique sculptures using this magnetic hour glass. Place it onto the copper coloured base stand and watch the iron filings fall from one end of the hour glass to the other. The base also contains a magnet so that as the filings drop they become magnetised, standing on end to create totally unique and beautiful sculptures each time the hour glass is turned. • Hour glass containing iron filings• Filings create patterns as they drop on to the magnetic base ...Show more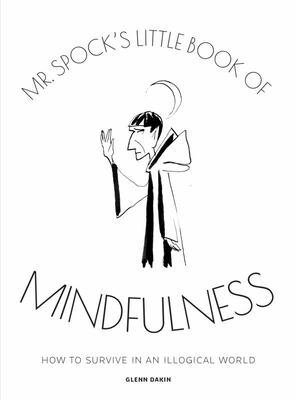 $26.99
AUD
Category: Gift
Who better to teach us mindfulness and wisdom than Mr. Spock, that beacon of calm, rational thought. With quotes from STAR TREK and timely insights about modern life this book will be your guide. In a universe that seems to have gone mad, we turn to mindfulness to restore sanity. When humanity has lost its way, it takes a Vulcan to raise an eyebrow at our folly and lead us towards the truth. After all, it's only logical ...   The perfect holiday gift for the Star Trek fan in your life   Essays on focus, computers, social media, love, family, self-acceptance and more.Filled with actual quotes from Mr. Spock and Star Trek characters, along with black & white illustrations. Includes source listing from TV episodes. ...Show more
$17.99
AUD
Category: Gift | Series: RP Minis Ser.
Bring the fun and excitement of bowling right to your desk with this glow-in-the-dark, nostalgic game. Kit includes: * 11" bowling lane with glow-in-the-dark features and flashing lights and music * 6 pins * Bowling ball * Mini book on the history, setup, and rules of the game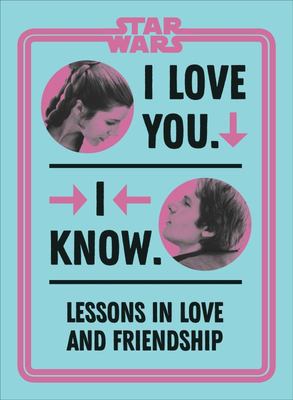 $14.99
AUD
Category: Gift
Say "I love you" to the Star Wars fan in your life with this collection of lessons in love and friendship from a galaxy far, far away. Relationships can be complex - your dad could have turned to the dark side, your partner could be a princess, or your best friend might speak in more than 7 million form s of communication and never stop talking! This book shares some wise advice for romances, friendships, and family relationships from fan-favourite Star Wars characters such as Han and Leia, Rey and Kylo Ren, and Finn and Poe. The perfect Valentine's Day or anniversary gift for your scruffy-looking nerf herder, best friend or long-lost sibling, Star Wars: I Love You. I Know is a light-hearted guide to relationships, featuring quotes, classic moments and characters from the Star Wars galaxy. © and (tm) 2020 Lucasfilm LTD. ...Show more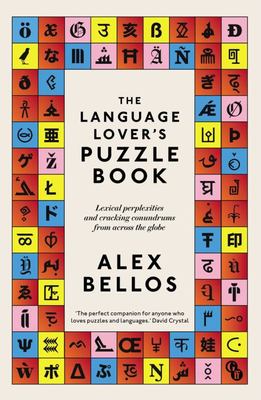 $29.99
AUD
Category: Gift
From the bestselling author of Alex's Adventures in Numberland and Can You Solve My Problems? comes a fascinating, hugely entertaining collection of puzzles for crossword addicts and language-lovers of all stripes.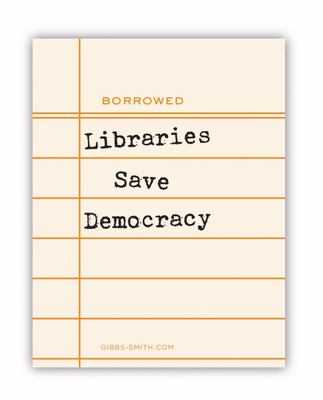 $10.00
AUD
Category: Gift
Rad stickers from Gibbs Smith's LoveLit gift line. Collect them all Each high-quality, water-resistant, die-cut sticker is perfect for your water bottle, laptop, car, notebook, locker, and just about everywhere else.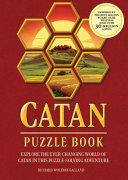 $24.99
AUD
Category: Gift
The Catan Puzzle Bookis the perfect gift for fans of the Catan franchise who want to expand beyond the wildly popular board game experience. The timeless world of Catan is waiting for you to explore, build, settle... and solve! Inside the Catan Puzzle Bookare 100 original puzzles based on the wildly po pular board game, providing a narrative adventure that allows you to discover the unsettled island of Catan. Alongside original artworks from Settlers of Catan, each puzzle contains its own pleasures and solving them allows you to win resources. Resources lead to victory points... and victory points lead to success! Contents: This book includes 10 chapters of puzzles, each containing 10 puzzles set in the Catan world. The puzzles may be solved on their own or as part of a narrative that runs through the book. Each correctly answered puzzle awards the reader resources, which can eventually be converted into achievements and victory points. Upon earning enough victory points, the reader wins the book! Catan Puzzle Bookis also fantastically illustrated throughout with more than 150 in-world artworks. ...Show more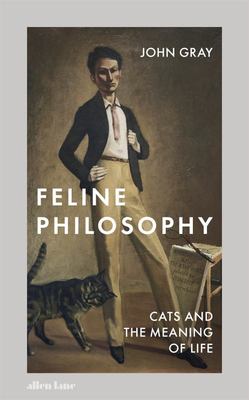 $39.99
AUD
Category: Gift
The history of philosophy has been a predictably tragic or comical succession of palliatives for human disquiet. Thinkers from Spinoza to Berdyaev have pursued the perennial questions of how to be happy, how to be good, how to be loved, and how to live in a world of change and loss. But perhaps we can l earn more from cats - the animal that has most captured our imagination - than from the great thinkers of the world. In Feline Philosophy, the philosopher John Gray discovers in cats a way of living that is unburdened by anxiety and self-consciousness, showing how they embody answers to the big questions of love and attachment, mortality, morality, and the Self: Montaigne's house cat, whose unexamined life may have been the one worth living; Meo, the Vietnam War survivor with an unshakable capacity for "fearless joy"; and Colette's Saha, the feline heroine of her subversive short story "The Cat", a parable about the pitfalls of human jealousy. Exploring the nature of cats, and what we can learn from it, Gray offers a profound, thought-provoking meditation on the follies of human exceptionalism and our fundamentally vulnerable and lonely condition. He charts a path toward a life without illusions and delusions, revealing how we can endure both crisis and transformation, and adapt to a changed scene, as cats have always done. ...Show more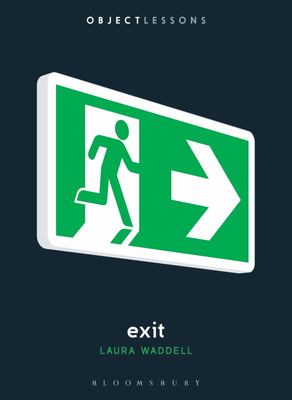 Exit
by Laura Waddell; Christopher Schaberg (Series edited by); Ian Bogost (Series edited by)
$19.99
AUD
Category: Gift | Series: Object Lessons Ser.
Object Lessons is a series of short, beautifully designed books about the hidden lives of ordinary things. Exits are all around us. They are the difference between travelling and arriving, being on the inside or outside. Whether signposted or subversive, personal or political, choices or holes we've fal len through, exits determine how we move around our lives, cities, and the world. What does it really mean to 'exit'? In these meditations on exits in architecture, transport, ancestry, language, garbage, death, Sesame Street and Brexit, Laura Waddell follows the neon and the pictograms of exit signs to see what's on the other side. Object Lessons is published in partnership with an essay series in the The Atlantic. ...Show more
$19.99
AUD
Category: Gift
A beautifully poetic and gorgeously illustrated reflection on the relationship between dogs and humans. Dog is a stand-alone picture book of one of the most-loved stories from the bestselling and internationally acclaimed Tales from the Inner City by Shaun Tan, winner of the 2020 Kate Greenaway medal. Once we were strangers,legs bent the wrong way,rough voices falling to the wind …But in our hearts we wanted more than this. In our hearts, we knew there was more. 'A tour de force.' - The New York Times   ...Show more
$35.00
AUD
Category: Gift
A charming and beautifully-written gift book about cats and the women who love them, from internationally bestselling novelist Belinda Alexandra.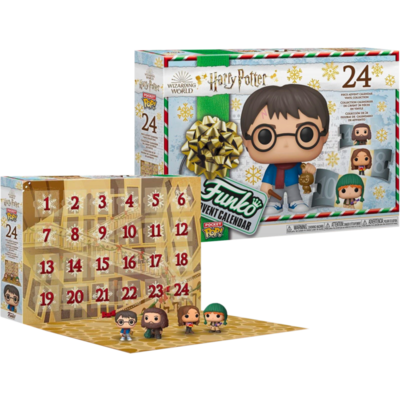 $115.00
AUD
Category: Pop Culture Merchandise
For students who can't return home for the holidays, Christmas at Hogwarts is always a splendid affair. Twelve Christmas trees adorn the Great Hall; garlands of holly and tinsel are twisted around the banisters of the stairs; everlasting candles glow from inside the helmets of suits of armour and great bunches of mistletoe are hung at intervals along the corridors. To top it off, there's a grand feast shared by all on Christmas Day. For Harry, it's the first time in his life that he has enjoyed the celebration; not only does he receive gifts from friends, but also the Dursleys are far from his mind as he enjoys the festivities. Count down this festive season with this Harry Potter Holiday 2020 Advent Calendar. There are 24 doors to open, to find 24 Pocket Pop figures inside, including a range of holiday-themed Harry Potter characters. ...Show more