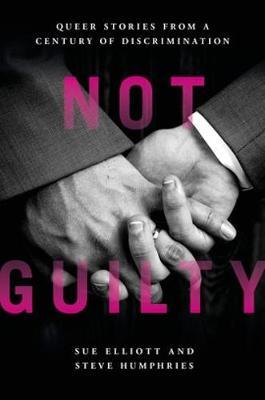 $24.99
AUD
Category: History & True Crime
Only fifty years ago, sex between men was a crime. The 1967 Sexual Offences Act changed that in part, but it was only the beginning of the long fight for equality in the eyes of the law, in society and in millions of private lives.This vital new oral history - to accompany a Channel 4 documentary of the same title - tells that story through the lives of gay men who lived through those years. Built around the intimate testimonies of some exceptional but largely unknown characters, it tells previously untold stories of denial, deceit, and subterfuge, public pain, and secret pleasure through the ten tumultuous decades before and since that watershed Act.The human variety of gay experience is all here: lives lived in joyous defiance of the law and a repressive society; others always in fear of a prurient tabloid press. Those committed to love and others to licence: lifelong affairs alongside casual sex. This anniversary year is a good time to record the past, celebrate achievements, and remember that hard-won freedoms can so easily be eroded in uncertain times. ...Show more
$17.99
AUD
Category: History & True Crime
Discover the fascinating stories behind 38 queer icons, all of them ground-breakers, risk-takers and game-changers. Whether they are activists, sportspeople, scientists or superstars, every one of these people has been a trailblazer in their field, and deserves to have their achievements celebrated the world over. Be empowered and inspired by their extraordinary life stories, their awesome achievements and their wonder-words of wisdom with this pocketbook of remarkable people, and prepare to be introduced to your new superheroes. ...Show more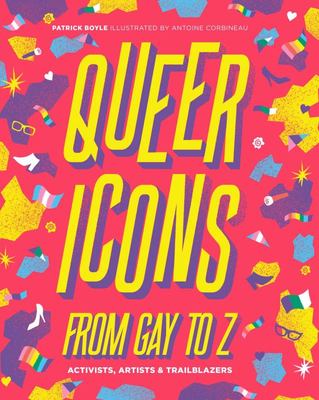 $29.99
AUD
Category: History & True Crime | Series: A\to Z Icons Ser.
The LGBTQ+ community is a loving family. As such, this colorful book celebrates our most iconoclastic sisters and brothers (and gender-nonbinary friends) across history. This beautiful book is an illustrated and alphabetic celebration of LGBTQ+ activists, artists, comedians, writers, philosophers, musi cians, poets, and Olympic gold medalists. These icons of the queer community have collectively championed civil rights, radically increased queer visibility and provided a means of escapism through their soul-affirming artistry. Just some of the trailblazers featured in Queer Icons from Gay to Z include Josephine Baker, Laverne Cox, Ellen DeGeneres, Keith Haring, Neil Patrick Harris, Marsha P Johnson, Harvey Milk, Martina Navratilova, Cynthia Nixon, Frank Ocean, Ruby Rose, and so on--all the way to Z. Loaded with trivia and factoids about each icon, this colorfully illustrated book unites pop-culture icons of the current day with the activists and revolutionaries who fought (sometimes literally to the death) for the right to be who they are, and the right to love whoever they damn well please. ...Show more
$29.99
AUD
Category: History & True Crime
The very funny true story of three children recruited by their parents to work for ASIO in the 1950s.   Hilarious, moving and brilliantly told' - Susan Johnson'It reads like the very best of spy thrillers.' - Matthew Condon'An intimate and compelling look at an ordinary family who happen to be ASIO age nts.' - Kristina OlssonGrowing up in the 1950s, the three Doherty children were trained by their parents to memorise car number plates, to spot unusual behaviour on the street and, most important of all, to avoid drawing attention to themselves.The children became unwitting foot soldiers in Australia's battle against Soviet infiltration in the Cold War. They attended political rallies, stood watch on houses owned by communist sympathisers, and insinuated themselves into the UFO Society. In 1956 the Doherty family went on a beach holiday with Vladimir and Evdokia Petrov, the famous Soviet defectors, who were hiding from Soviet assassins.Dudley and Joan Doherty swore their children to secrecy, and for decades, they didn't even discuss among themselves the work they did for ASIO.With My Little Eye is a poignant and very funny account of a peculiar childhood in 1950s suburban Australia ...Show more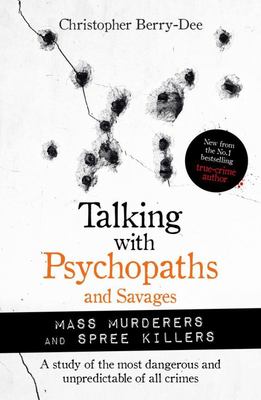 $29.99
AUD
Category: History & True Crime
The leading writer and criminologist directs his uncompromising gaze on a growing phenomenon - so-called 'rampage killers', whose random multiple killings invariably leave entire communities in shock and mourning.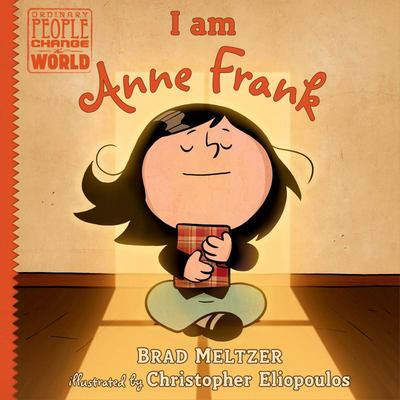 I Am Anne Frank
by Brad Meltzer; Christopher Eliopoulos (Illustrator)
$27.99
AUD
Category: History & True Crime | Series: Ordinary People Change the World Ser.
This engaging biography series focuses on the traits that made our heroes great--the traits that kids can aspire to in order to live heroically themselves. Each book tells the story of an icon in a lively, conversational way that works well for the youngest nonfiction readers. At the back are an excelle nt timeline and photos. This volume features Anne Frank, whose courage and hope during a time of terror are still an inspiration for people around the world today. ...Show more
$39.99
AUD
Category: History & True Crime
What do cacao beans, cowrie shells, paper cards, cigarettes and digital databases all have in common? At some time, they have been used as a form of money. Money is an essential aspect of everyday life and something that we usually take for granted until it all goes wrong. This book traces the role, gro wth and impact of money and finance on individuals, human civilisation and the type of economy we live in. The financial history of the world reads like a fascinating novel with innumerable twists and turns. We strive for financial stability and security, yet this often proves surprisingly ephemeral. Just as we hope we have reached a new plateau of prosperity, the financial system has a habit of throwing a spanner in the works, forcing us to change and adapt to new circumstances. This book traces the financial system from its birth as a credit system in ancient Mesopotamia, to the financial revolutions of the 20th and 21st centuries. This is the story of money, finance and economics but also its interaction with people, governments and society. Why did the American forces desperately try to destroy money during the American Revolution? Why do we tend to succumb to boom and busts? And if inflation is bad, why is deflation even worse? Also, the book looks at the effect money has on ourselves. Does money make us irrational? Is money really the root of all evil, or should we celebrate money for its potential to create prosperity and overcome poverty? ...Show more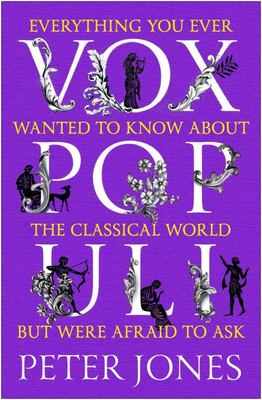 $22.99
AUD
Category: History & True Crime
A witty and engaging beginner's guide to the Classics, by the author of Veni, Vidi, Vici and Eureka!
$32.99
AUD
Category: History & True Crime
Goddesses, monsters, humans and the semi-divine - whether courageous or meek, gruesome or irresistible, female characters are ever present on the peripheries of the great Greek myths, but rarely do they take centre stage. Their time has finally come to act as protagonists in their own stories. Heroines of Olympus retells the tales of 50 classic characters, plucking the threads of their lives from the myriad narratives in which they have appeared and weaving them together to create the full stories of these legendary women. Each story is accompanied by a captivating illustration and followed by a critical analysis of their role in the tradition of Greek storytelling, and in ancient society. Renowned ancient historian Ellie Mackin Roberts offers a contemporary perspective on loved, reviled and feared figures who are finally placed at the centre of their own story. ...Show more
$49.99
AUD
Category: History & True Crime
The Sydney Hobart Yacht Race is the story of one of the world's greatest sporting challenges. In its 75th year, the Rolex Sydney Hobart Yacht Race has become an icon of Australia's summer sport, ranking in public interest with such national events as the Melbourne Cup, the Australian Open tennis and the Boxing Day cricket test. No regular annual yachting event in the world attracts such huge media coverage as does the start on Sydney Harbour. The Sydney Hobart Yacht Race: A biography of a sporting icon is the story of one of the world's greatest sporting challenges, an event where men and women from all walks of life are inspired and challenged by the beauty and power of nature. The 628-nautical mile course is often described as the most gruelling long ocean race in the world, a challenge to everyone who takes part. A team effort as much as a personal challenge where one mistake can lead to defeat, while success can deliver national and international acclaim. Bestselling author Rob Mundle has competed in the race on three occasions and reported on it for both newspapers and television for more than fifty years. The pinnacle of his many writing achievements is the international bestselling book Fatal Storm, the powerful story of the tragic 1998 Sydney Hobart race. ...Show more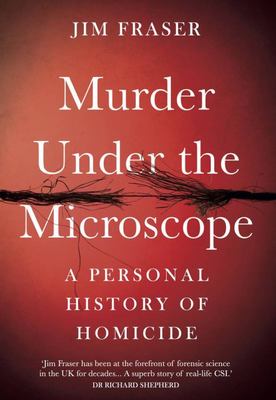 $39.99
AUD
Category: History & True Crime
'Jim Fraser has been at the forefront of forensic science in the UK for decades... A superb story of real-life CSI.' Dr Richard Shepherd, bestselling author of Unnatural Causes Most murders are not difficult to solve. People are usually killed by someone they know, there is usually abundant evidence an d the police methods used to investigate this type of crime are highly effective. But what about the more difficult cases, where the investigation involves an unusual death, an unusual killer, or is complex or politically charged? In these cases, bringing the accused before the courts can take many years, even then, the outcome may be contentious or unresolved. In this compelling and chilling memoir, Jim Fraser draws on his personal experience as a forensic scientist and cold case reviewer to give a unique insight into some of the most notable cases that he has investigated during his forty-year career, including the deaths of Rachel Nickell, Damilola Taylor and Gareth Williams, the GCHQ code breaker. Inviting the reader into the forensic scientist's micro-world, Murder Under the Microscope reveals not only how each of these cases unfolded as a human, investigative and scientific puzzle, but also why some were solved and why others remain unsolved or controversial even to this day. ...Show more
Troy
by Stephen Fry
$35.00
AUD
Category: History & True Crime | Series: Stephen Fry's Greek Myths
Following Top Ten bestsellers Mythos and Heroes, this third volume retells the epic tale of Troy The story of Troy speaks to all of us - the kidnapping of Helen, a queen celebrated for her beauty, sees the Greeks launch a thousand ships against the city of Troy, to which they will lay siege for ten whol e years. It is a terrible war with casualties on all sides as well as strained relations between allies, whose consequences become tragedies. In Troy you will find heroism and hatred, love and loss, revenge and regret, desire and despair. It is these human passions, written bloodily in the sands of a distant shore, that still speak to us today. ...Show more