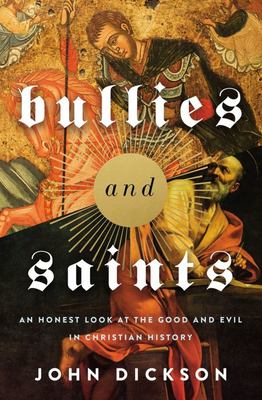 $29.99
AUD
Category: History & True Crime
Is religion a pernicious force in the world Does it poison everything Would we be better off without religion in general and Christianity in particular Many skeptics certainly think so. John Dickson has spent much of the last ten years reflecting on these difficult questions and on why so many doubters see Christianity as a major cause of harm not blessing. The skeptics, he concludes, are right: even a cursory look at the history of Christians reveals dark things therein-violence, bigotry, genocide, war, inquisition, oppression, imperialism, racism, corruption, greed, power, abuse. For centuries and even today, Christians have been among the worst bullies you could ever imagine. But these skeptics are only partly right: this is not what Christianity was meant to be. When Christians do evil they are out of tune with the teachings of their Lord. Jesus gave the world a beautiful melody-of love, grace, charity, humility, non-violence, equality, human dignity-to which, tragically, his followers have more often than not been tone-deaf. Denying the evils of church history does not do. John Dickson gives an honest account of the mixed history of Christianity, the evil and the good. He concedes the Christians' complicity for centuries of bullying but also shows the myriad ways the beautiful melody of Christ has enriched our world and the lives of countless individuals. This book asks contemporary skeptics of religion to listen again to the melody of Jesus, despite the discord produced by too many Christians through history and today. It also leads contemporary believers into sober reflection on and repentance for their own participation in the tragic inconsistencies of Christendom and seeks to inspire them to live in tune with Christ. ...Show more
$32.99
AUD
Category: History & True Crime
The astonishing story of James Hardy Vaux, writer of Australia's first dictionary and first true-crime memoir If you wear 'togs', tell a 'yarn', call someone 'sly', or refuse to 'snitch' on a friend then you are talking like a convict.These words, and hundreds of others, once left colonial magistrates b affled and police confused. So comprehensible to us today, the flash language of criminals and convicts had marine officer Watkin Tench complaining about the need for an interpreter in the colonial court.Luckily, by 1811, that man was at hand. James Hardy Vaux - conman, pickpocket, absconder and thief, born into comfortable circumstances in England - was so drawn to a life of crime he was transported to Australia ... not once, but three times!Vaux's talents, glibness and audacity were extraordinary, and perceiving an opportunity to ingratiate himself with authorities during his second sentence, he set about writing a dictionary of the criminal slang of the colony, which was recognised for its uniqueness and taken back to England to be published.Kel Richards tells Vaux's story brilliantly, with the help of Vaux's own extraordinarily candid memoir of misdeeds - one of the first true-crime memoirs ever published. Kel's book combines two of his favourite subjects: the inventiveness, humour and origins of Australian English, and our history of fabulous, disreputable characters.With echoes of The Surgeon of Crowthorne as well as Oliver Twist, Flash Jim is a ripping read - especially for those who appreciate the power of words and the convict contribution to our idiom.PRAISE'One of the strongest bonds binding the people of Australia together is the Australian language. We speak a dialect of English richer and more colourful than most. When we call someone a "hoon" or invite a friend to a "barbie" we know immediately what we're talking about - but we have to translate for overseas visitors. This powerful cultural bond was, as Kel explains, built on four foundations. And the most colourful of those four was convict slang. The role that it played, and still plays, in the Australian language, and the story of the man who first recorded it is - as we used to say - a "ripping yarn". It makes a page turning story' - Alan Jones, broadcaster and columnist   ...Show more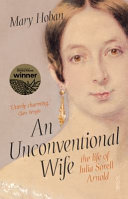 $29.99
AUD
Category: History & True Crime
The page-turning biography of an Australian woman who refused to bend to the expectations of her husband and her time. Julia Sorell was an original. A colonial belle from Tasmania, vivacious and warm-hearted, Julia's marriage to Tom Arnold in 1850 propelled her into one of the most renowned families in England and into a circle that included Lewis Carroll and George Eliot. Her eldest daughter became a bestselling novelist, while her grandchildren included the writer Aldous Huxley, author of Brave New World, and the evolutionary biologist Julian Huxley. With these family connections, Julia is a presence in many documented and famous lives, but she is a mostly silent presence. When extracted from her background of colonial life, extracted from the covers of marriage and family life, her story reveals an extraordinary woman, a paradox who defied convention as much as she embraced it. What began as a marriage born of desire soon turned into a relationship riven by discord. Tom's sudden decision to become a Catholic and Julia's refusal to convert with him plunged their lives into a crisis wherein their great love for each other would be pitted against their profoundly different understandings of marriage and religion. It was a conflict that would play out over three decades in a time when science challenged religion, when industrialisation challenged agrarian forms, when democracy challenged aristocracy, when women began to challenge men. It was a conflict that would shape not only their own lives and that of their children, but also touch the lives of all those who came into contact with them. Told with the pace, depth, and psychological richness of a great novel, An Unconventional Wifeis a riveting biography that shines a shaft of light on a hidden but captivating life. ...Show more
$24.99
AUD
Category: History & True Crime
A pacy history of China that can be read in an afternoon, but will transform your perspective for a lifetime. From kung-fu to tofu, tea to trade routes, sages to silk, China has influenced cuisine, commerce, military strategy, aesthetics and philosophy across the world for thousands of years. Chinese hi story is sprawling and gloriously messy. It is full of heroes who are also villains, prosperous ages and violent rebellions, cultural vibrancy and censorious impulses, rebels, loyalists, dissidents and wits. The story of women in China, from the earliest warriors to twentieth-century suffragettes, is rarely told. And historical spectres of corruption and disunity, which have brought down many a glorious ruling house, continue to haunt the People's Republic of China today. Modern China is seen variously as an economic powerhouse, an icon of urbanisation, a propaganda state and an aggressive superpower seeking world domination. China expert Linda Jaivin distils a vast history into a short, readable account that tells you what you need to know about the Middle Kingdom, from its philosophical origins to its political system, to the COVID-19 pandemic and where China is likely to lead the world. ...Show more
$59.99
AUD
Category: History & True Crime
The bestselling author of The King in the Northturns his attention to the obscure era of British history known as 'the age of Arthur'. Somewhere in the shadow time between the departure of the Roman legions in the early fifth century and the arrival in Kent of Augustine's Christian mission at the end o f the sixth, the kingdoms of Early Medieval Britain were formed. But by whom? And out of what? In The First Kingdom, Max Adams scrutinizes the narrative of this period handed down to us by later historians and chroniclers. Stripping away the more lurid claims made for a warrior-hero named Arthur, he synthesises the research carried out over the last forty years to tease out the strands of reality from the myth. He reveals how archaeology has delivered evidence of a diverse and dynamic response to Britain's new-found independence, of material and intellectual trade between the Atlantic islands and the rest of Europe, and of the environmental context of those centuries. A skilfully wrought and intellectually probing investigation of the most mysterious epoch in our history, The First Kingdompresents an image of post-Roman Britain whose resolution is high enough to show the emergence of distinct political structures in the sixth century - polities that survive long enough to be embedded in the medieval landscape, recorded in the lines of river, road and watershed, and memorialised in place names. PRAISE FOR MAX ADAMS: 'A triumph. The most gripping portrait of seventh-century Britain that I have read ... A Game of Thronesin the Dark Ages' Tom Holland in The Timeson The King in the North 'Gripping, hugely enjoyable and deeply scholarly' History Today, Books of the Year, on The King in the North 'Brilliantly combines history and archaeological research ... A compelling read' The Ladyon Ælfred's Britain ...Show more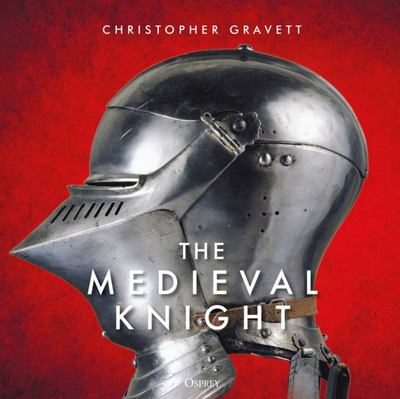 $26.99
AUD
Category: History & True Crime
The traditional 'knight in shining armour' has become a staple figure in popular culture and the images of bloody battlefields, bustling feasting halls and courtly tournaments have been creatively interpreted many times in film and fiction. But what was the knight truly like? The world of the English me dieval knight was complex and ever-changing. An expert on medieval military history, Christopher Gravett describes how the knights evolved over three centuries of English and European history, the wars they fought, their lives both in peacetime and on campaign, the weapons they fought with, the armour and clothing they wore and their fascinating code and mythology of chivalry. The text is richly illustrated with images ranging from manuscript illustrations to modern artwork reconstructions, and many photographs of historic artefacts and sites. ...Show more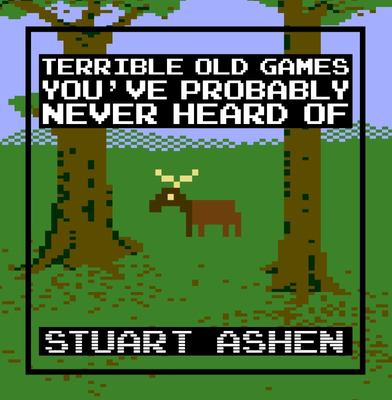 $27.99
AUD
Category: History & True Crime
A celebration of the world's worst video games from the hugely popular YouTuber Ashens In Terrible Old Games You've Probably Never Heard Of, Stuart Ashen has created a collection of hilarious and damning reviews of some of the most bizarre, frustrating, pointless and downright terrible video games ever made. And he would know. . . he's played them all. Dripping with wry humour and featuring the best, worst graphics from the games themselves, this book encapsulates the atrocities produced in the days of tight budgets and low quality controls. These are the most appalling games that ever leaked from the industry's tear ducts and have long since been (rightly) relegated to the dusty shelves of history. Welcome to a world of games you never knew existed. You will probably wish you still didn't. ...Show more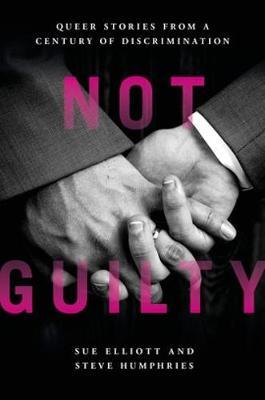 $24.99
AUD
Category: History & True Crime
Only fifty years ago, sex between men was a crime. The 1967 Sexual Offences Act changed that in part, but it was only the beginning of the long fight for equality in the eyes of the law, in society and in millions of private lives.This vital new oral history - to accompany a Channel 4 documentary of the same title - tells that story through the lives of gay men who lived through those years. Built around the intimate testimonies of some exceptional but largely unknown characters, it tells previously untold stories of denial, deceit, and subterfuge, public pain, and secret pleasure through the ten tumultuous decades before and since that watershed Act.The human variety of gay experience is all here: lives lived in joyous defiance of the law and a repressive society; others always in fear of a prurient tabloid press. Those committed to love and others to licence: lifelong affairs alongside casual sex. This anniversary year is a good time to record the past, celebrate achievements, and remember that hard-won freedoms can so easily be eroded in uncertain times. ...Show more
$17.99
AUD
Category: History & True Crime
Discover the fascinating stories behind 38 queer icons, all of them ground-breakers, risk-takers and game-changers. Whether they are activists, sportspeople, scientists or superstars, every one of these people has been a trailblazer in their field, and deserves to have their achievements celebrated the world over. Be empowered and inspired by their extraordinary life stories, their awesome achievements and their wonder-words of wisdom with this pocketbook of remarkable people, and prepare to be introduced to your new superheroes. ...Show more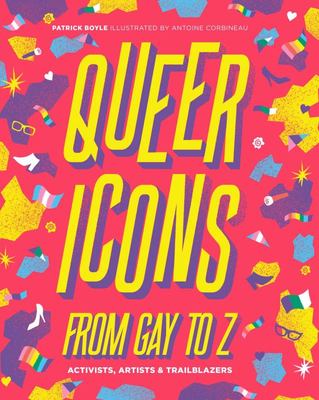 $29.99
AUD
Category: History & True Crime | Series: A\to Z Icons Ser.
The LGBTQ+ community is a loving family. As such, this colorful book celebrates our most iconoclastic sisters and brothers (and gender-nonbinary friends) across history. This beautiful book is an illustrated and alphabetic celebration of LGBTQ+ activists, artists, comedians, writers, philosophers, musi cians, poets, and Olympic gold medalists. These icons of the queer community have collectively championed civil rights, radically increased queer visibility and provided a means of escapism through their soul-affirming artistry. Just some of the trailblazers featured in Queer Icons from Gay to Z include Josephine Baker, Laverne Cox, Ellen DeGeneres, Keith Haring, Neil Patrick Harris, Marsha P Johnson, Harvey Milk, Martina Navratilova, Cynthia Nixon, Frank Ocean, Ruby Rose, and so on--all the way to Z. Loaded with trivia and factoids about each icon, this colorfully illustrated book unites pop-culture icons of the current day with the activists and revolutionaries who fought (sometimes literally to the death) for the right to be who they are, and the right to love whoever they damn well please. ...Show more
$29.99
AUD
Category: History & True Crime
The very funny true story of three children recruited by their parents to work for ASIO in the 1950s.   Hilarious, moving and brilliantly told' - Susan Johnson'It reads like the very best of spy thrillers.' - Matthew Condon'An intimate and compelling look at an ordinary family who happen to be ASIO agen ts.' - Kristina OlssonGrowing up in the 1950s, the three Doherty children were trained by their parents to memorise car number plates, to spot unusual behaviour on the street and, most important of all, to avoid drawing attention to themselves.The children became unwitting foot soldiers in Australia's battle against Soviet infiltration in the Cold War. They attended political rallies, stood watch on houses owned by communist sympathisers, and insinuated themselves into the UFO Society. In 1956 the Doherty family went on a beach holiday with Vladimir and Evdokia Petrov, the famous Soviet defectors, who were hiding from Soviet assassins.Dudley and Joan Doherty swore their children to secrecy, and for decades, they didn't even discuss among themselves the work they did for ASIO.With My Little Eye is a poignant and very funny account of a peculiar childhood in 1950s suburban Australia ...Show more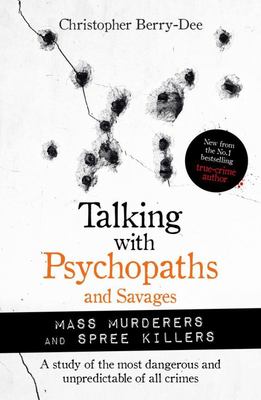 $29.99
AUD
Category: History & True Crime
The leading writer and criminologist directs his uncompromising gaze on a growing phenomenon - so-called 'rampage killers', whose random multiple killings invariably leave entire communities in shock and mourning.