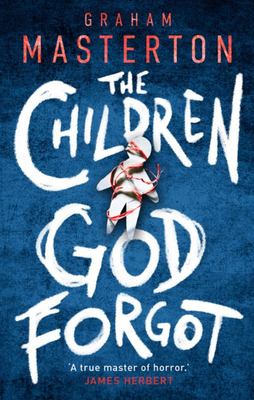 $32.99
AUD
Category: Horror
A rash of strange and horrifying births sweeps through London in the new horror thriller from master of the genre Graham Masterton. A SERIES OF STRANGE BIRTHS A young woman is rushed to the hospital with stabbing pains. The chief surgeon performs a C-section, and delivers a catastrophically malformed fo etus that is somehow alive... A DEVASTATING ATTACK Sewage engineer Gemma is plunged into a ghostly darkness in the tunnel where she works. She escapes, but her boss goes missing in the chaos. He is later found alive... but his legs have been severed and his eyes pulled out. A SUPERNATURAL THREAT DC Jerry Pardoe and DS Jamila Patel of the supernatural squad must team up once more to solve the mystery and save the city. But, if they are to succeed, first they must delve into the dark arts of witchcraft... ...Show more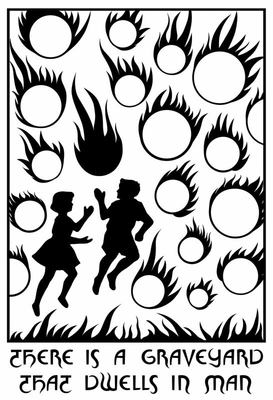 $37.99
AUD
Category: Horror
A compendium of strange fiction and hallucinatory tales by both renowned innovators of the weird and little-known scribes of the macabre.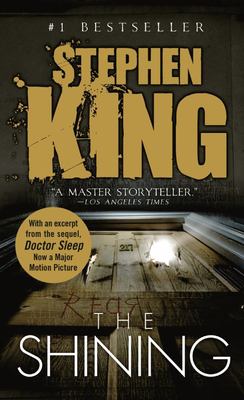 $19.99
AUD
Category: Horror
This inspiring and compelling book has won ten awards to date, including Honorable Mentions at the December 2012 New England and London Book Festivals, October 2012 Southern California Book Festival and June 2012 New York Book Festival in the category of Spiritual books; is winner of the North American Bookdealers´ Exchange (NABE) Pinnacle Award for "Inspirational" books in Spring 2011; and has become a much sought-after reference for people seeking to affect positive change around the globe. Readers are: * taught how to recognize, harness and channel positive personal power for the betterment of themselves, their loved ones, associates and our universe * provided an invaluable checklist of great leadership behaviors and attitudes * taught how to recognize controlling behaviors of others and the negative patterns in society * inspired to be the best they can be * compelled to ask themselves "why am I here; what good can I do for humanity?" * taught how to recognize a self-limiting posture so they can improve their level of self-awareness......to the point of real self-intelligence and, by so doing, break free of life's boxes, labels and restrictions * encouraged to erase their fears, trust their abilities and remove their baggage........and take the journey to empowerment and fulfilment in everything they do! ...Show more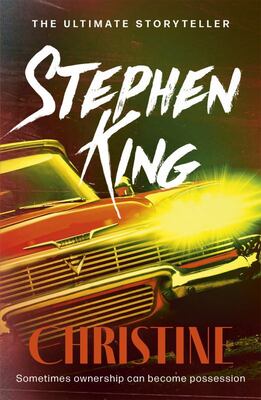 $22.99
AUD
Category: Horror
'This is the story of a lover's triangle...It was bad from the start. And it got worse in a hurry'. King's bestselling supernatural tale is about a boy, his girlfriend and a '58 Plymouth Fury called Christine. Christine is eating into his mind, burrowing into his unconscious. Christine, blood-red, fat , and finned, is twenty. Her promise lies all in her past. Greedy and big, she is Arnie's obsession, a '58 Plymouth Fury. Broken down but not finished. There is still power in her - a frightening power that leaks like sump oil, staining and corrupting. A malign power that corrodes the mind and turns ownership into Possession. ...Show more
Cujo
by Stephen King
$22.99
AUD
Category: Horror
Once upon a time, not so long ago, a monster came to the small town of Castle Rock, Maine ...He was not a werewolf, vampire, ghoul, or unnameable creature from the enchanted forest or snow wastes; he was only a cop ...Cujo is a huge Saint Bernard dog, the best friend Brett Camber has ever had. Then one day Cujo chases a rabbit into a bolt-hole. Except it isn't a rabbit warren any more. It is a cave inhabited by rabid bats.And Cujo falls sick. Very sick. And the gentle giant who once protected the family becomes a vortex of horror inexorably drawing in all the people around him ... ...Show more
$22.99
AUD
Category: Horror
Now a Netflix movie directed by Mike Flanagan (Oculus, Hush) and starring Carla Gugino and Bruce Greenwood.   Master storyteller Stephen King presents this classic, terrifying #1 New York Times bestseller. When a game of seduction between a husband and wife ends in death, the nightmare has only begun. ..   "And now the voice which spoke belonged to no one but herself. Oh my God, it said. Oh my God, I am all alone out here. I am all alone."   Once again, Jessie Burlingame has been talked into submitting to her husband Gerald's kinky sex games--something that she's frankly had enough of, and they never held much charm for her to begin with. So much for a "romantic getaway" at their secluded summer home. After Jessie is handcuffed to the bedposts--and Gerald crosses a line with his wife--the day ends with deadly consequences. Now Jessie is utterly trapped in an isolated lakeside house that has become her prison--and comes face-to-face with her deepest, darkest fears and memories. Her only company is that of the various voices filling her mind...as well as the shadows of nightfall that may conceal an imagined or very real threat right there with her... ...Show more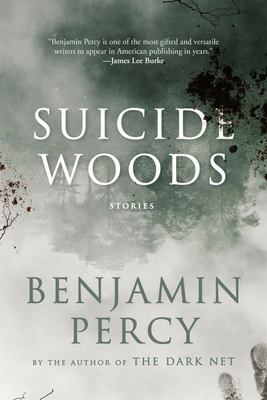 $24.99
AUD
Category: Horror
A spine-tingling new collection of stories from the acclaimed author of Thrill Me and The Dark NetBenjamin Percy is a versatile and propulsive storyteller whose genre-busting novels and story collections have ranged from literary to thriller to postapocalyptic. In his essay collection, Thrill Me, he lai d bare for readers how and why he channels disparate influences in his work. Now, in his first story collection since the acclaimed Refresh, Refresh, Percy brings his page-turning skills to bear in Suicide Woods, a potent brew of horror, crime, and weird happenings in the woods. A boy in his uncle's care falls through the ice on a pond and emerges in a frozen, uncanny state. A group of people in therapy for suicidal ideation undergoes a drastic session in the woods with fatal consequences. A body found on a train and a blood-soaked carpet in an empty house are clues to a puzzling crime in a small town. And in a pulse-quickening novella, thrill seekers on a mapping expedition into the "Bermuda Triangle" of remote Alaska are stranded on a sinister island that seems to want them dead. In story after story, which have appeared in magazines ranging from the Virginia Quarterly Review and Orion Magazine to McSweeney's and Ploughshares, Percy delivers haunting and chilling narratives that will have readers hanging on every word. A master class in suspense and horror, Suicide Woods is a dark, inventive collection packed to the gills with eerie, can't-miss tales. ...Show more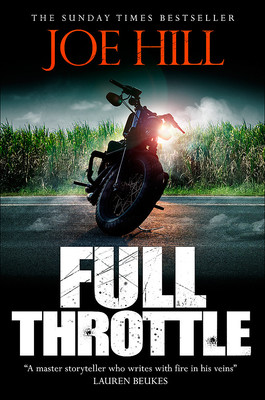 $32.99
AUD
Category: Horror
New York Times Bestseller! In this masterful collection of short fiction, Joe Hill dissects timeless human struggles in thirteen relentless tales of supernatural suspense, including "In The Tall Grass," one of two stories co-written with Stephen King and the basis for the terrifying feature film from N etflix. A little door that opens to a world of fairy tale wonders becomes the blood-drenched stomping ground for a gang of hunters in "Faun." A grief-stricken librarian climbs behind the wheel of an antique Bookmobile to deliver fresh reads to the dead in "Late Returns." In "By the Silver Water of Lake Champlain," soon to be an episode on Shudder TV's Creepshow, two young friends stumble on the corpse of a plesiosaur at the water's edge, a discovery that forces them to confront the inescapable truth of their own mortality . . . and other horrors that lurk in the water's shivery depths. And tension shimmers in the sweltering heat of the Nevada desert as a faceless trucker finds himself caught in a sinister dance with a tribe of motorcycle outlaws in "Throttle," co-written with Stephen King. Replete with shocking chillers, including two previously unpublished stories written expressly for this volume ("Mums" and "Late Returns") and another appearing in print for the first time ("Dark Carousel"), Full Throttle is a darkly imagined odyssey through the complexities of the human psyche. Hypnotic and disquieting, it mines our tormented secrets, hidden vulnerabilities, and basest fears, and demonstrates this exceptional talent at his very best. ...Show more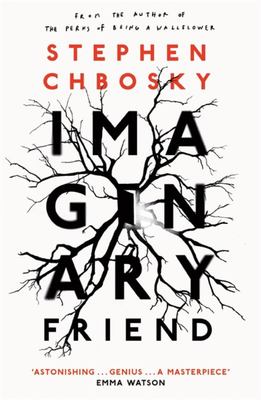 $32.99
AUD
Category: Horror
An event two decades in the making, Stephen Chbosky's Imaginary Friend redefines the horror genre. Read it with the lights on. Single mother Kate Reese is on the run. Determined to improve life for her and her seven-year-old son, Christopher, she flees an abusive relationship in the middle of the night with Christopher at her side. Together, they find themselves drawn to the tight-knit community of Mill Grove, Pennsylvania. It's as far off the beaten track as they can get. Just one highway in, one highway out. At first, it seems like the perfect place to finally settle down. Then Christopher vanishes. For six awful days, no one can find him. Until Christopher emerges from the woods at the edge of town, unharmed but not unchanged. He returns with a voice in his head only he can hear, with a mission only he can complete: Build a tree house in the woods by Christmas, or his mother and everyone in the town will never be the same again. Soon Kate and Christopher find themselves in the fight of their lives, caught in the middle of a war playing out between good and evil, with their small town as the battleground. ...Show more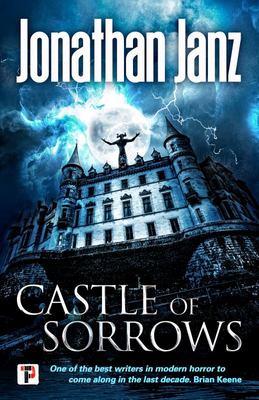 $22.99
AUD
Category: Horror | Series: Fiction Without Frontiers Ser.
"One of the best writers in modern horror to come along in the last decade. Janz is one of my new favorites." -Brian Keene A year ago composer Ben Shadeland traveled to the Sorrows, a reportedly haunted island off the California coast, to find inspiration for a horror movie music score. Instead, he fo und madness, murder, and an ancient evil. His family barely survived the nightmare, and Ben swore he'd never return to the island or its accursed castle.  Now Ben's infant daughter has been kidnapped and Ben is convinced that the malevolent creature that lives in the catacombs beneath Castle Blackwood is responsible. Ben joins three federal agents, a sultry medium, and others in an attempt to save his daughter. But what awaits them is far worse than they ever imagined. The creature - an ancient god named Gabriel - has grown more powerful than ever. It has summoned unspeakable monsters to the island - both human and supernatural. And Gabriel won't rest until he has his revenge.   FLAME TREE PRESS is the new fiction imprint of Flame Tree Publishing. Launched in 2018 the list brings together brilliant new authors and the more established; the award winners, and exciting, original voices. ...Show more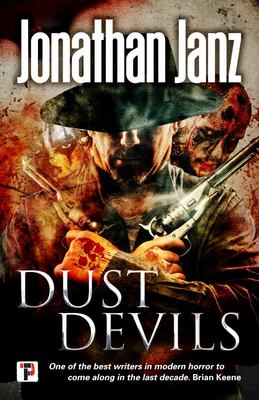 $24.99
AUD
Category: Horror | Series: Fiction Without Frontiers Ser.
"Entertaining is an understatement." -Horror Novel Reviews When traveling actors recruited his wife for a plum role, Cody Wilson had no idea they would murder her. Twelve-year-old Willet Black was just as devastated the night the fiends slaughtered everyone he loved. Now Cody and Willet are bent on reve nge, but neither of them suspects what they're really up against. For the actors are vampires. Their thirst for human blood is insatiable. Even if word of their atrocities were to spread, it would take an army to oppose them. But it is 1885 in the wilds of New Mexico, and there is no help for Cody and Willet. The two must battle the vampires--alone--or die trying.    FLAME TREE PRESSis the new fiction imprint of Flame Tree Publishing. Launched in 2018 the list brings together brilliant new authors and the more established; the award winners, and exciting, original voices. ...Show more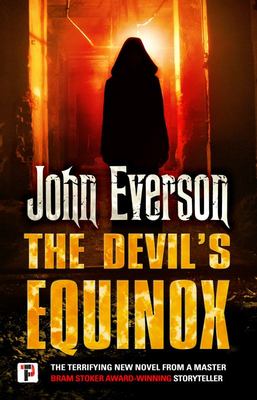 $24.99
AUD
Category: Horror | Series: Fiction Without Frontiers Ser.
"John Everson's newest novel is so powerful, so terrifying, so implacable in the evil it describes, that I could not stop reading." - The Haunted Reading Room  Austin secretly wishes his wife would drop dead. He even says so one boozy midnight at the bar to a sultry stranger with a mysterious tattoo. W hen his wife later introduces that stranger as Regina, their new neighbor, Austin hopes she will be a good influence on his wife. Instead, one night he comes home to find his wife dead. Soon he's entranced with Regina, who introduces him to a strange world of bloodletting, rituals and magic. A world that puts everything he loves in peril. Can Austin save his daughter, and himself, before the planets align for the Devil's Equinox? FLAME TREE PRESSis the new fiction imprint of Flame Tree Publishing. Launched in 2018 the list brings together brilliant new authors and the more established; the award winners, and exciting, original voices. ...Show more