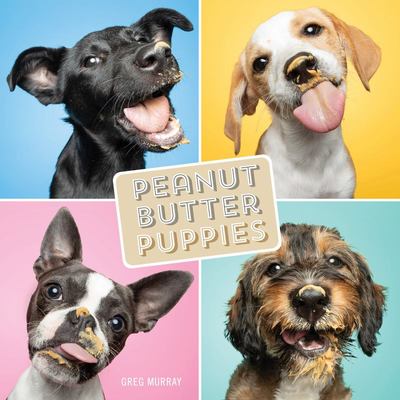 $24.99
AUD
Category: Humour
An irresistible photo collection of 70 rescued puppies in expressions of peanut butter blissRescue-dog advocate and professional photographer Greg Murray has followed up on the fan favourite Peanut Butter Dogs with an even more irresistible theme: Peanut Butter Puppies. These adorable portraits of rescu ed dogs, captured in studio with colourful backgrounds and in delightfully amusing detail, will tug at your heartstrings. Prepare to swoon over Wallaby, the seven-month-old heeler; Archie, the eight-month-old Chihuahua; Fiona Wigglesworth, the eight-month-old Boston terrier; Zoey, the nine-month-old mastiff mix, and so many more! Each one-of-a-kind portrait is sure to make your day. Names, ages, and breed/mix accompany each portrait. ...Show more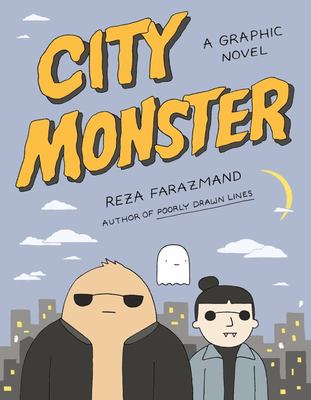 $34.99
AUD
Category: Humour
City Monster is set in a world of supernatural creatures and follows a young monster who moves to the city. As he struggles to figure out his future, his new life is interrupted by questions about his mysterious roommate-a ghost who can't remember the past. Joined by their neighbor, a centuries-old vamp ire named Kim, they explore the city, meeting a series of strange and spooky characters and looking for answers about life, memories, and where to get a good beer. With Reza's signature style, and familiar snark, this graphic novel is equal parts irreverent and insightful, the perfect vehicle for conveying the utter absurdity of our bizarre and confusing times. ...Show more
$12.99
AUD
Category: Humour | Series: The\Little Book Of... Ser.
There's nothing better than that perfect swear word. In a battle of wits, it can make all the difference. And, like all things in life, variety is the spice of swear words. Why call someone a d*ck, when a choad is so much more - satisfying. Stuffed with 100 of the obscene, offensive and outrageous swear words known to construction workers all over the world, The Little Book of Profanities encourages you to flex and stretch your foul-mouthed muscles so when that awesome opportunity to use a big, hairy curse word arises you're not hoisted by your own petard. In these uncertain and challenging times of political and social chaos, when all you want to do is shout obscenities at the world for being crap, The Little Book of Profanities is here to help you survive the day in style. Keep your swearing as fresh as a f*cking daisy with The Little Book of Profanities. ...Show more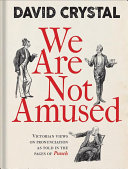 $29.99
AUD
Category: Humour
Pronunciation governs our regional and social identity more powerfully than any other aspect of spoken language. No wonder, then, that it has attracted most attention from satirists. In this intriguing book, David Crystal shows how our feelings about pronunciation today have their origins in the way our Victorian predecessors thought about the subject, as revealed in the pages of the satirical magazine, Punch.In the sixty years between its first issue in 1841 and the death of Queen Victoria in 1901, jokes about the fashions affecting English usage provide one of Punch's most fruitful veins of humour, from the dropped aitches of the Cockney accent to the upper-class habit of dropping the final 'g' (huntin' and fishin'). For 'We Are Not Amused', David Crystal has examined all the issues during the reign of Queen Victoria and brought together the cartoons and articles that poked fun at the subject of pronunciation, adding a commentary on the context of the times, explaining why people felt so strongly about accents, and identifying which accents were the main source of jokes. The collection brings to light a society where class distinction ruled, and where the way you pronounced a word was seen as a sometimes damning index of who you were and how you should be treated. It is a fascinating, provocative and highly entertaining insight into our on-going amusement at the subject of how we speak. ...Show more
$19.99
AUD
Category: Humour
An electrifying and hilarious novel about the mundanity of office life, reissued for Granta Editions.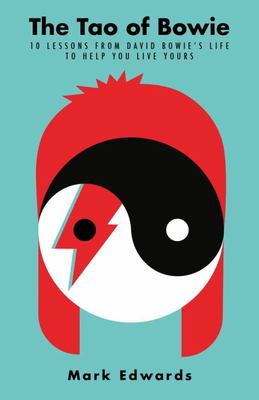 $24.99
AUD
Category: Humour
A unique take on mindfulness meditation and meaning filtered through the life and work of David Bowie.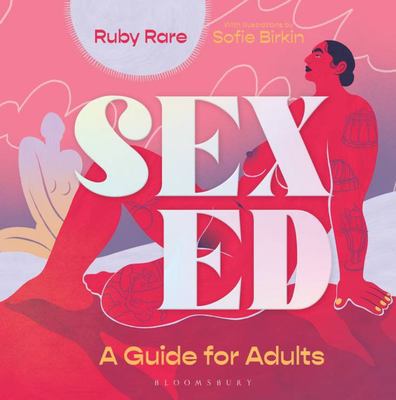 $22.99
AUD
Category: Humour
Written by sex educator and body-positivity advocate Ruby Rare, Sex Ed is the practical and fun guide to sex that you've always wanted - but never known how to ask for.This is the information you should have been taught at school: a no-holds-barred roadmap that covers everything from how the brain is th e most important sex organ and how to communicate what you want to yourself and a partner, all the way down to the messy stuff - solo sex, orgasms, touching, kissing, blow jobs, cunnilingus, anal play, lube, toys, kegels.After all, sex education shouldn't start and end with putting a condom on a banana.Chapters include: Sex and Language, Your Anatomy, Everyone Looks Different, Handjobs, Lube, Kegels, Safe Sex, Consent At Every Stage, Sex After Trauma ...Show more

$24.99
AUD
Category: Humour
This book is a guide to living your life online, offering practical and sanity-saving tips to help you block out distractions and detractors. It's happened to most of us. One day we're humbly using our desktop computer to send emails and gawk at kittens on YouTube, and then, the next day, we're suddenly addicted to the pocket-buzz of notifications. Hateful DMs on Twitter, live videos on Instagram, emails from seven different accounts, and half-hearted flirtations from Tinder. Our digitally-driven lives aren't just ruining our eyesight, they're causing us to burn out and disengage with our lives offline. This book is here to help you take control of your online life, without ever pretending or suggesting for a moment that you should quit memes entirely. Enjoy quick tips and tricks - such as never, ever, EVER, reading the comments beneath your publicly posted content - as well as laugh-and-cry-out-loud stories from the social media frontlines. Take the power back, and start once again to use the internet as it was intended - to access endless knowledge and to disseminate pictures of cats. ...Show more
$29.99
AUD
Category: Humour
How to Hold Animals is the irresistible guide to holding more than forty critters according to advice from wildlife specialists. Learn from the experts--a pet shop owner, a veterinarian, a wildlife photographer, and a reptile handler--how to pick up and hold dozens of species of animals, great and smal l, furry, scaly, and feathery, including snails, chipmunks, chickens, chinchillas, stag beetles, lizards, hamsters, owls, grasshoppers, mice, and more. Chock full of fascinating facts, interviews with experts, and full-color photos on every page, How to Hold Animals will delight and inform animal lovers of all stripes. ...Show more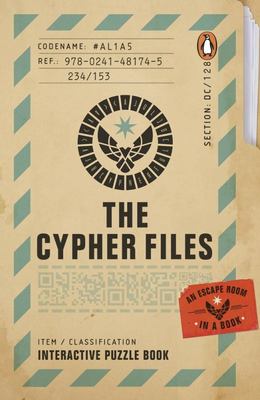 $27.99
AUD
Category: Humour
The new interactive puzzle book from the creator of the bestselling cult phenomenon Journal 29 The Cypher Files is an utterly unique reading experience. In this brain-bending interactive game, you'll solve puzzles on every page, and obtain keys to move forward by submitting answers online. To solve eac h puzzle, you'll need to think outside the book. You are an agent of CY.P.H.E.R., the secret international agency working on 'unsolvable' code-based cases. Called upon to investigate cryptic clues discovered in the wake of a series of mysterious disappearances, the clock is ticking to crack the codes before it's too late. To escape this book, you must write, draw, search, fold and cut pages, explore virtual escape rooms and think laterally to identify the perpetrator and solve the mystery. All you need to play is a pencil, a pair of scissors, an internet connection, and a curious mind. ...Show more
$39.99
AUD
Category: Humour
From the bestselling photographer behind Underwater Dogs and Underwater Puppies, a new irresistibly cute concept featuring tiny dogs and giant dogs side by side. A collection of stunning photographs, each featuring two dogs: one big, one small. These unexpected pairs are utterly adorable, making this bo ok the perfect gift for the biggest (or littlest) dog lover in your life, or the perfect coffee-table book for anyone who loves cute pups. ...Show more
$19.99
AUD
Category: Humour
Most Disappointing Edition Yet 'Best. Diary. Ever' - Metro 'Cheeringly depressing' - Guardian 'Abandon all hope, ye who buy it' - New York Times Perpetual Disappointments Diary by Nick Asbury, the downbeat weekly journal for pessimists, stoics and losers everywhere, returns with its most disappointi ng edition yet. Ground yourself with Realistic Mindfulness Prompts, Demotivational Proverbs, Unhelpful Folk Rhymes, and reminders of Notable Deaths. Travel the world with Useful Phrases translated into four languages ('A table for one, please', 'I have destroyed my hire car') plus advice for surviving Even Worse Case Scenarios (Fighting a crocodile while tired, Surviving an elephant stampede while running into an ex). Fill an idle moment with a Boring Crossword, and overcome creative blocks using Bleak Strategies. This may not be your year. But this is definitely your diary. This Edition includes:Realistic Mindfulness Prompts, Demotivational Proverbs, Unhelpful Folk Rhymes, Bleak Strategies, Even Worse Case Scenarios, Boring Crosswords, Notable Deaths, Bank Insecurity Questions, People Who Never Call, Notes Towards A Dull Novel, Pointless Doodles. This diary is not specific to one year - they are all basically the same. ...Show more