$24.99
AUD
Category: Jigsaws
1000 pieces Finished size is 24 x 18 inches (61 x 46 cm) Includes resealable bag so the pieces won't go missing! Quality design & easy to handle pieces Features a beautiful, full-color photograph of Mount Fuji and the Chureito Pagoda surrounded by cherry blossoms in the springtime Mount Fuj i is Japan's tallest mountain and has inspired artists, pilgrims and poets for centuries. It was declared a UNESCO World Heritage Site in 2013 ...Show more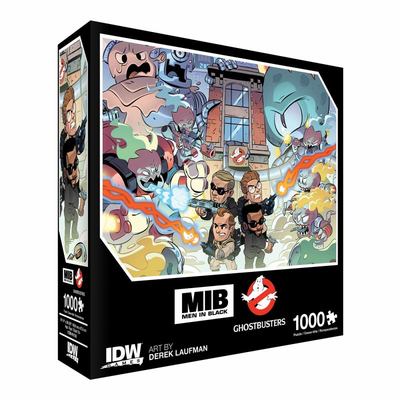 $34.99
AUD
Category: Jigsaws
Ahead of IDW's upcoming major miniatures game release, the fun starts with this challenging 1000-piece collector's puzzle featuring the Men In Black and Ghostbusters at the center of an alien invasion created by fan-favorite artist Derek Laufman! Includes large poster for reference. Made in the USA fro m 100% recycled materials, IDW Games puzzles are built to last and suitable for framing. 19.25" x 26.625" finished size. ...Show more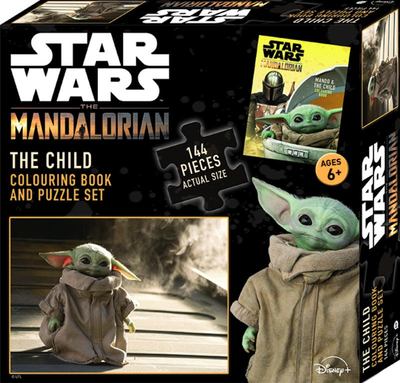 $24.99
AUD
Category: Children's Jigsaws | Series: Star Wars the Mandalorian Ser.
Journey to the outer reaches of a galaxy far, far away with the Mandalorian and the Child. Put your bounty hunter skills to the test as you colour in, solve mazes, complete activities and then piece together your very own puzzle masterpiece. Packed with hours of intergalactic fun!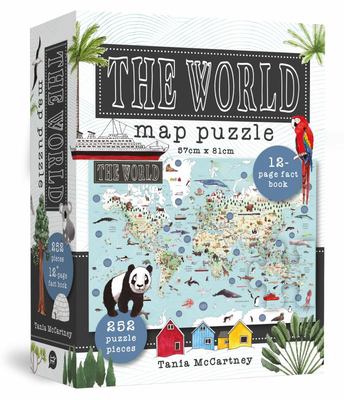 $24.99
AUD
Category: Jigsaws
Join the latest mindfulness craze with this 252-piece illustrated world map jigsaw puzzle, suitable for the whole family.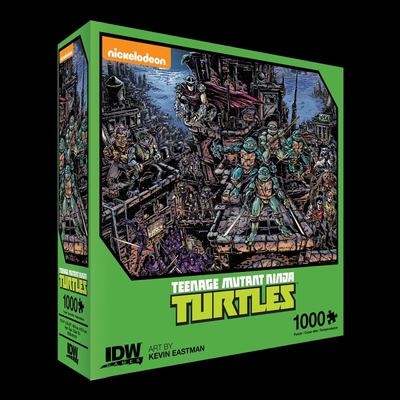 $34.99
AUD
Category: Jigsaws
Cowabunga, dudes This challenging 1000-piece collector's puzzle features Leo, Raph, Donnie, and Mikey, plus all their greatest enemies and allies in amazing artwork by TMNT co-creator Kevin Eastman Made in the USA from 100% recycled materials, IDW Games puzzles are built to last and suitable for frami ng. 19.25" x 26.625" finished size. ...Show more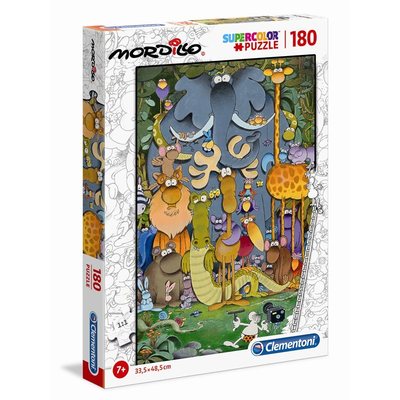 $20.00
AUD
Category: Children's Jigsaws
180 pce puzzle. 33.5 x 48.5 cm. Suitable for ages 7 and over.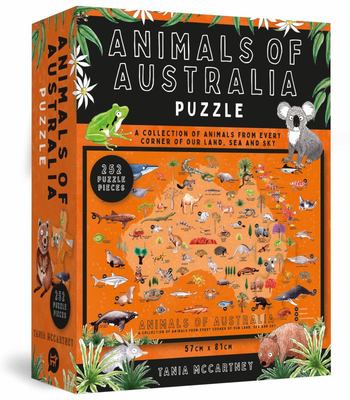 $24.99
AUD
Category: Jigsaws
Hop, scurry and burrow your way around Australia with this menagerie of faunal friends - plucked from the deserts, grasslands, mountains, beaches and oceans of Australia - and presented in this delightful 252-piece, illustrated puzzle. With the Animals of Australia Puzzle, you can discover the thorny d evil of our red-earth deserts and the white-lipped tree frog of our tropical rainforests. There is the ambling wombat of our bushlands and the wobbegong shark, nestling on the sandy bottom of our coastal shores. You might even find a kangaroo in your front yard! Revel in the beauty of our natural wonders, and keep busy for hours, with this inspiring puzzle. Puzzle measurements are 570mm x 810mm. ...Show more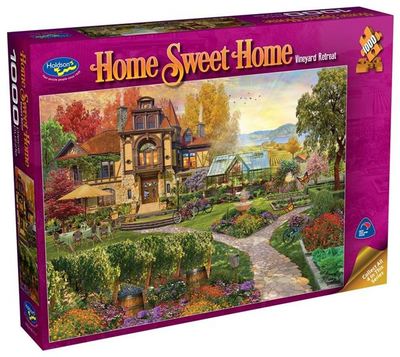 $32.99
AUD
Category: Jigsaws | Series: Home Sweet Home
Artist David Maclean captures the beauty of home with this spectacular and exquisiteHome Sweet Home S2. His use of vibrant colours and fine detail make each puzzle come alive in this Holdson 1000pc collection. As a born artist David has been a digital artist for the past 12 years and a traditional artis t for the 25 years previous to that. Titles include: Coastal Escape, Charles Harbour, English Garden and Vineyard Retreat. Each design sold separately. Collect all four titles. Approximate puzzle dimensions: 688mm x 493mm. Box size: 270mm x 370mmAge 8+ years. Made in New Zealand by Holdson.  ...Show more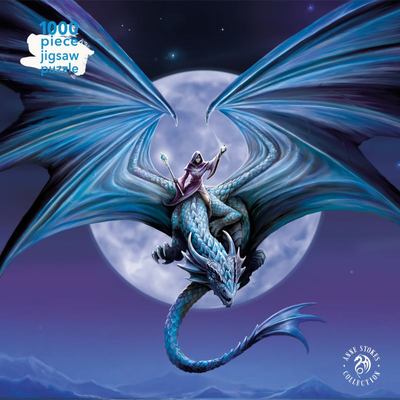 $34.99
AUD
Category: Jigsaws | Series: 1000-Piece Jigsaw Puzzles Ser.
Part of an exciting series of sturdy, square-box 1000-piece jigsaw puzzles from Flame Tree, featuring powerful and popular works of art. This new jigsaw will satisfy your need for a challenge, with the charming Adult Jigsaw Moonstone with artwork by Anne Stokes. This 1000 piece jigsaw is intended for ad ults and children over 13 years. Not suitable for children under 3 years due to small parts. Finished Jigsaw size 735 x 510mm/29 x 20 ins. Anne Stokes is a fantasy artist whose passion for the genre began in her childhood after reading J.R.R. Tolkien's The Hobbit. Her art covers a broad range of themes, from the romantic and magical enchanted Forest, to fearsome dragons and the dark underworld of gothic vampires. ...Show more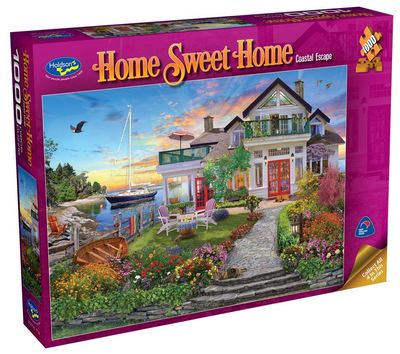 $32.99
AUD
Category: Jigsaws | Series: Home Sweet Home
Artist David Maclean captures the beauty of home with this spectacular and exquisiteHome Sweet Home S2. His use of vibrant colours and fine detail make each puzzle come alive in this Holdson 1000pc collection. As a born artist David has been a digital artist for the past 12 years and a traditional artis t for the 25 years previous to that. Titles include: Coastal Escape, Charles Harbour, English Garden and Vineyard Retreat. Each design sold separately. Collect all four titles. Approximate puzzle dimensions: 688mm x 493mm. Box size: 270mm x 370mmAge 8+ years. Made in New Zealand by Holdson.  ...Show more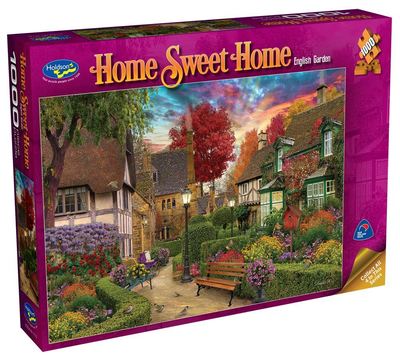 $32.99
AUD
Category: Jigsaws | Series: Home Sweet Home
Artist David Maclean captures the beauty of home with this spectacular and exquisiteHome Sweet Home S2. His use of vibrant colours and fine detail make each puzzle come alive in this Holdson 1000pc collection. As a born artist David has been a digital artist for the past 12 years and a traditional artis t for the 25 years previous to that. Titles include: Coastal Escape, Charles Harbour, English Garden and Vineyard Retreat. Each design sold separately. Collect all four titles. Approximate puzzle dimensions: 688mm x 493mm. Box size: 270mm x 370mmAge 8+ years. Made in New Zealand by Holdson.  ...Show more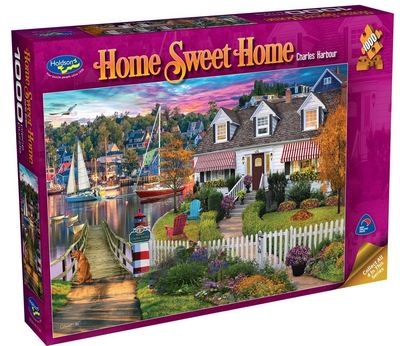 $32.99
AUD
Category: Jigsaws | Series: Home Sweet Home
rtist David Maclean captures the beauty of home with this spectacular and exquisiteHome Sweet Home S2. His use of vibrant colours and fine detail make each puzzle come alive in this Holdson 1000pc collection. As a born artist David has been a digital artist for the past 12 years and a traditional artist for the 25 years previous to that. Titles include: Coastal Escape, Charles Harbour, English Garden and Vineyard Retreat. Each design sold separately. Collect all four titles. Approximate puzzle dimensions: 688mm x 493mm. Box size: 270mm x 370mmAge 8+ years. Made in New Zealand by Holdson.  ...Show more