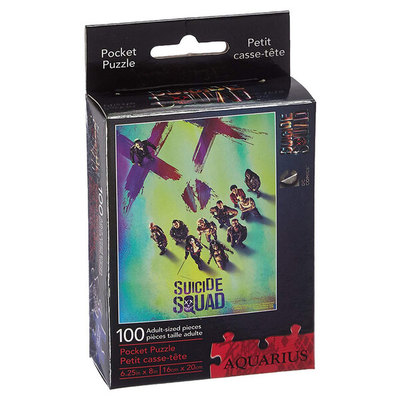 $10.00
AUD
Category: Jigsaws
For ages young and old, this pocket puzzle is a little easier to contend with! The pocket puzzle design offers bigger pieces and a smaller size for portability, so everyone can enjoy some puzzling fun. This Suicide Squad 100-Piece Pocket Puzzle features the team standing in front of the film's spray-pai nt stylized logo. Measures approximately 8-inches tall by 6 1/4-inches wide when completed. Ages 14 and up. ...Show more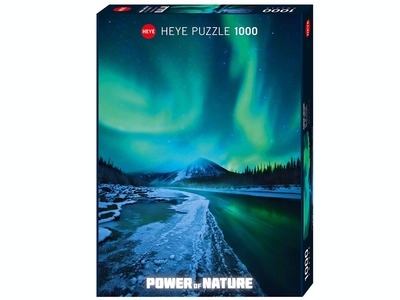 $34.99
AUD
Category: Jigsaws
Northern Lights have, despite all the declarations by science, remained mystical and fascinating phenomena in nature as well as on this puzzle.All Heye jigsaws are manufactured in dust-reduced production and come in merchandising-friendly packing.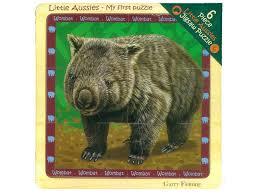 $14.99
AUD
Category: Children's Jigsaws
A six piece wooden jigsaw puzzle, by artist Garry Fleming.­ Image carefully selected by the artist­ Suitable for kids 3-5 years.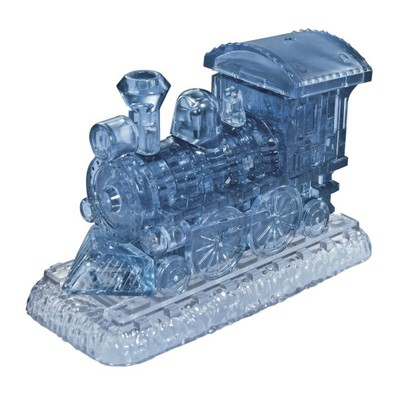 $19.00
AUD
Category: Jigsaws
Crystal Puzzle Steam Locomotive, 38 piece Delight your mind and eyes with this 3D brainteaser that's beautiful enough to adorn any room. When you've pieced it together, you'll be proud to display this sleek, unusual puzzle. Don't be fooled, these puzzles are harder than they seem! When you've joined th e interlocking plastic pieces together you are left with a steam train that will impress all who see it. Rec age 14+ ...Show more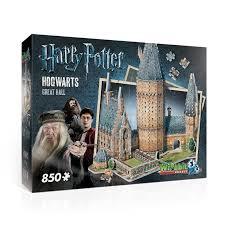 $75.00
AUD
Category: Jigsaws
The magic is at your fingertips! Bring to life your favorite School of Witchcraft and Wizardry with Hogwarts - Great Hall, an 850 pieces 3D puzzle from Wrebbit 3D. You'll find many well-known locations from Harry Potter like the Great Hall, the Headmaster's office and many more. Combine Hogwarts - Great Hall with Hogwarts - Astronomy Tower and get a 3D puzzle of 1,725 pieces. ...Show more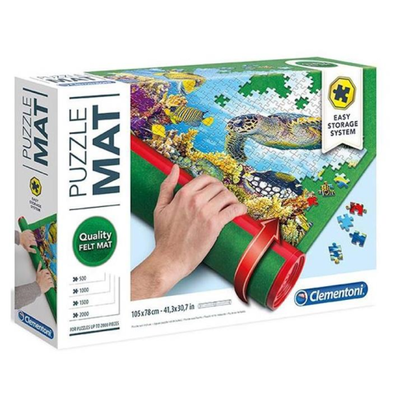 $26.00
AUD
Category: Jigsaws
Puzzle Mat and storage system for jigsaw puzzles up to 2,000 pieces puzzles SIZE:105X78 cm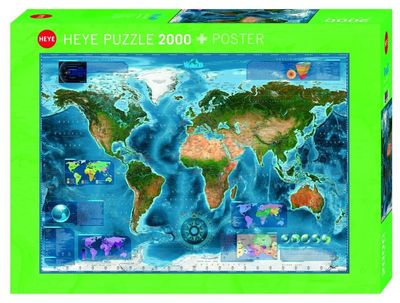 $68.99
AUD
Category: Jigsaws
In the 2000 piece jigsaw puzzle, Satellite Map by Heye, an illustration of a satellite map of the world is depicted. This map is detailed in such a way that you can tell where the depth of the ocean is based on the dark blues. You can also tell where the desert is based on the sandy color where there's usually green. This puzzles dimensions are 38" x 27" (97 x 69 cm) which makes it a fun and challenging activity.  ...Show more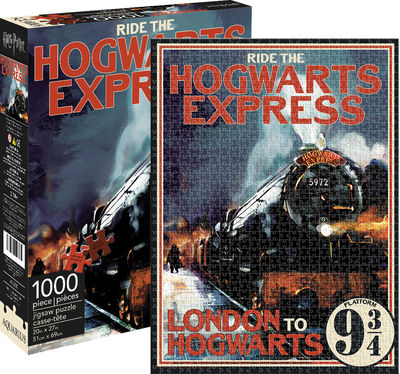 $33.99
AUD
Category: Jigsaws
Making stops at Platform 9 3/4, the Hogwarts Express connects the mundane world of London to the wizarding world of Hogwarts- all aboard! Finished size 20" x 27".