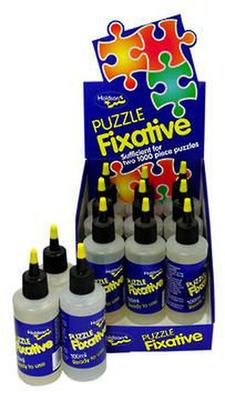 $17.00
AUD
Category: Jigsaws
Keep your completed puzzle in one piece! Holdson's Puzzle Fixative joins your puzzle together so it can be framed like an ordinary picture or painting. This high quality fixative is designed to be applied from the picture side of the puzzle to avoid risking breaking your puzzle in transfer. Each bottle contains 100ml, which is enough fixative for two 1000 piece puzzles and has a 2 hour drying time. Can be applied with either a soft lint free cloth or directly with clean fingers. Made in New Zealand. ...Show more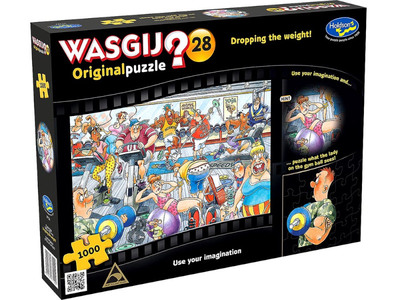 $32.99
AUD
Category: Jigsaws
The image printed on the front of the box depicts a crowded exercise room with all of the regular gym-goers back in the swing of things, but there are a few new members who are turning heads! Try to imagine you are the woman on the gym ball and piece together what she can see. The puzzle holds the answe r!   ...Show more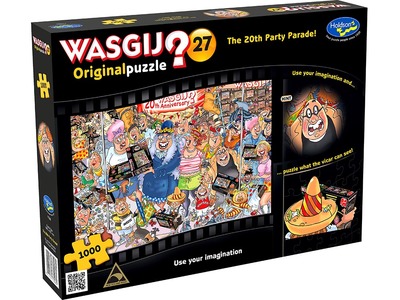 $32.99
AUD
Category: Jigsaws | Series: WASGIJ?
The special edition Wasgij Original 27: The 20th Party Parade! depicts crowds of familiar-faced fans who have all rushed out to buy the special edition Wasgij jigsaw puzzle! While everyone scrambles to grab their favourite Wasgij puzzles, something has caught their eye outside of the store. Who or what could be outside of the shop to make so many Wasgij fans so delighted? Try to imagine you are the Vicar in the black top and piece together what he can see. Plus once you have finished puzzling together the fantastic 1,000 piece Wasgij solution puzzle, you can then puzzle together the FREE 1,000 piece box image puzzle! ...Show more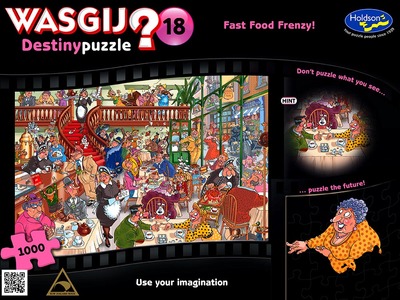 $32.99
AUD
Category: Jigsaws
Fast Food Frenzy! is the title of this brilliantly funny Wasgij Destiny 18, 1,000 piece jigsaw puzzle. It is 1958 and this popular British restaurant is busy with families and groups of friends gathering for some delicious afternoon tea. The restaurant is known for its stunning art deco and impeccable u niformed staff, but how different are today's popular restaurants? Try to imagine what this restaurant would look like in modern day, would the food service be faster and how would the interior have changed? This is the scene you will have to puzzle. ...Show more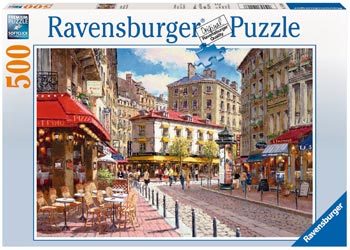 $26.99
AUD
Category: Jigsaws
500 piece puzzles are the perfect introduction to the relaxing world of puzzling. Our vast collection includes travel destinations, landmarks, ocean waterscapes, famous cities or a favourite nostalgia or fantasy world puzzle. Finished puzzles can be used to decorate your favourite room using puzzle cons erver. We have over 25 fabulous 500 piece puzzles for you to choose from. Look for more 500pc Puzzles from our Nostalgia Collection. Finished Puzzle Size: 49 x 36 cm Box Size: 34 x 23 x 4 cm ...Show more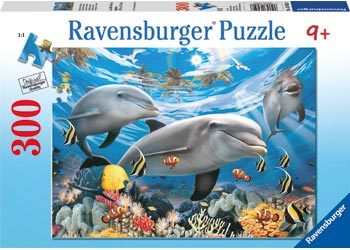 $19.99
AUD
Category: Jigsaws
Ravensburger Caribbean Smile Puzzle - 300 Pieces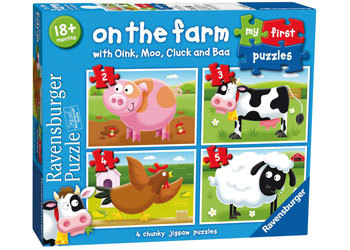 $18.99
AUD
Category: Jigsaws
All children's puzzles from Ravensburger are graded for their recommended age group and made to the highest quality standards in the world. Image themes are available for girls and boys with all kinds of interests. Puzzlers young and old are sure to have many years of fun with a Ravensburger puzzle. Loo k for more of our beautiful pre-school puzzles.Finished Puzzle Size: 11.5 x 16.5 cm each puzzleBox Size: 20 x 20 x 4.5 cm ...Show more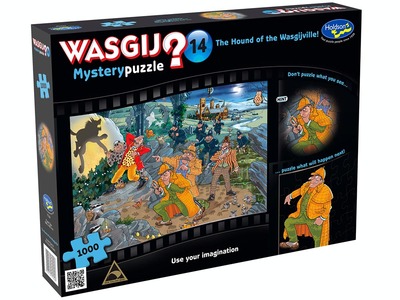 $32.99
AUD
Category: Jigsaws
Detective Sheer-Luck is investigating a difficult murder case and the lead suspect is a ferocious hound. Where does the trail of paw prints lead, and has the moonlit sky helped to highlight the shadows on this dark night? Don't puzzle what you see... puzzle what will happen!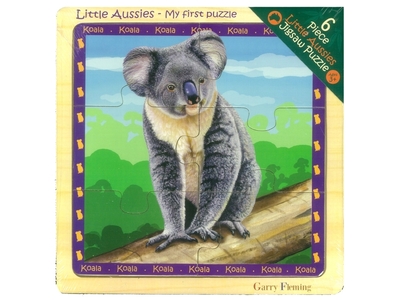 $14.99
AUD
Category: Children's Jigsaws
A six piece wooden jigsaw puzzle, by artist Garry Fleming.­ Image carefully selected by the artist­ Suitable for kids 3-5 years.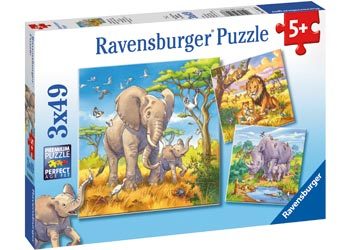 $15.00
AUD
Category: Jigsaws
Ravensburger - Wild Animals Puzzle 3x49pc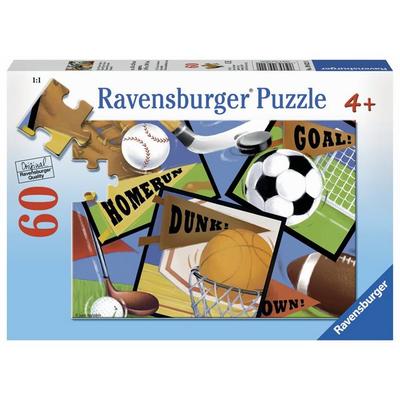 $12.00
AUD
Category: Jigsaws
Our stunning Learning & Discovery puzzles are designed to inspire the imagination of every little puzzler. Look for more 60pc Puzzles from our Sports Collection. Finished Puzzle Size: 36 x 26 cm   Box Size: 27 x 19 x 4 cm Ages: 4 Years+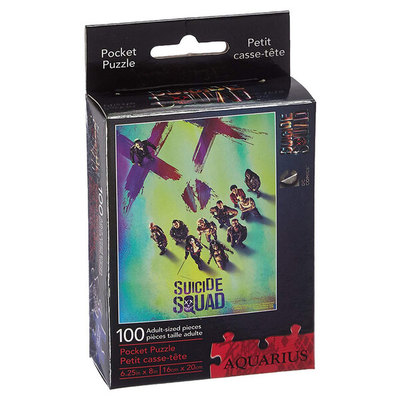 $10.00
AUD
Category: Jigsaws
For ages young and old, this pocket puzzle is a little easier to contend with! The pocket puzzle design offers bigger pieces and a smaller size for portability, so everyone can enjoy some puzzling fun. This Suicide Squad 100-Piece Pocket Puzzle features the team standing in front of the film's spray-pai nt stylized logo. Measures approximately 8-inches tall by 6 1/4-inches wide when completed. Ages 14 and up. ...Show more