$21.99
AUD
Category: Manga | Series: Shikimori's Not Just a Cutie Ser.
Shikimori seems like the perfect girlfriend: cute, fun to be around, sweet when she wants to be... but she has a cool dark side that comes out under the right circumstances. And her boyfriend Izumi loves to be around when that happens! A fun and funny high school romance with a sassy twist perfect for f ans of Nagatoro-san and Komi Can't Communicate!Shikimori and Izumi are high school sweethearts. They hold hands walking home from school, they flirt in the halls, they tease each other. But Shikimori knows what she wants, and how to get it, and she can turn from cutie to cool in an instant. ...Show more
$27.99
AUD
Category: Manga
Yuki is a typical college student in all ways but one- She's hard of hearing. A chance encounter on a train leads to a serious crush...but will he give her a chance? A sweet and relatable manga romance from the creator of Shortcake Cake!Even with a hearing aid, the voices of others are an indistinct blu r for Yuki. But she's never let that get in the way of a life arranged around her friends, social media, and cute fashion. She's browsing her phone on train when a tourist asks her for directions, and she's ready to panic...but the handsome Itsuomi steps in to help. It turns out her new crush is a friend of a friend, and Yuki's world starts to widen. But even though Itsuomi-kun can speak three languages, sign language isn't one of them. Can Yuki communicate her budding feelings?From the acclaimed author of Shortcake Cake, the hit shojo series with more than a million copies in print, this new work is sure to please fans of romantic stories like A Silent Voice, Kimi ni Todoke, and Love in Focus! ...Show more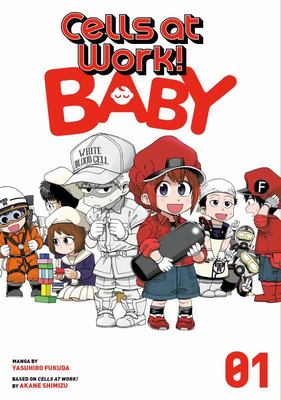 Cells at Work! Baby 1
by Yasuhiro Fukuda; Akane Shimizu (Created by)
$27.99
AUD
Category: Manga | Series: Cells at Work! Baby Ser.
It's no easy feat to keep a body happy and healthy, so even the newest cells have their tiny hands full! Join these cute baby cells as they work hard within their infant body, in this adorable spinoff of Cells at Work! Perfect for fans to read or share with kids who enjoyed the original series.Babies ar e all potential, and that extends down into every cell! Head back to the first days of Red Blood Cell's life, as she picks up oxygen from the helpful ladies at the Placenta counter, and meets White Blood Cell for the first time. But when tremors begin to shake their world, they'll need to consult the Gene Library to find out what's going on! Could this be...a contraction? And might their body soon have to...fend for itself?! ...Show more
$27.99
AUD
Category: Manga | Series: Heaven's Design Team Ser.
God created the heavens and the Earth -- but, little-known fact, he outsourced the animals to the office of Heaven's Design Team This hilarious and educational manga features weird real-life animals and puts even some humdrum critters in a strange new light.   On the seventh day, God rested. But it tu rns out He started getting tired long before... In fact, when it came time to design the animals, God contracted the whole thing out to an agency... Heaven's Design Team They love their work -- the giraffe, the koala, the ping-pong tree sponge(? ) -- but their divine client's demands are often vague, and the results are sometimes wild in more ways than one. Then there's prototyping and testing to worry about, not to mention Ms. Pluto's penchant for grotesque and Mr. Saturn, who just wants to make everything look like a horse... But in the end, all creatures great and small get their due ...Show more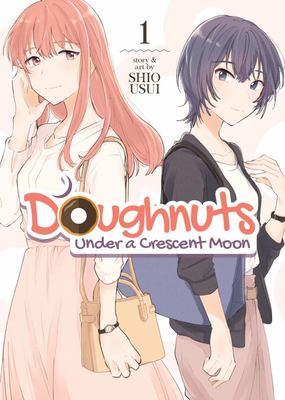 $29.99
AUD
Category: Manga | Series: Doughnuts under a Crescent Moon Ser.
A yuri romance for the modern career woman Uno Hinako throws herself into makeup, fashion, and falling in love, hoping that will make her seem "normal" to the other people at her job. But no matter how hard she tries, she's a self-doubting mess inside, and her attempts at "normal" romance with men just keep failing. When she starts to think she might be alone forever, a new normal presents itself in the form of her relationship with Asahi Sato, a level-headed woman who works at her company. It starts as respect, and then it becomes far more intimate. ...Show more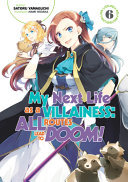 $29.99
AUD
Category: Manga | Series: My Next Life As a Villainess: All Routes Lead to Doom! (Light Novel) Ser.
After being reincarnated as the villainess of an otome game, Katarina has now successfully cleared not only the end of the game's storyline, but also graduation from the Academy of Magic, without meeting any Catastrophic Bad Ends ...Or so she thought Get ready for... Fortune Lover II In the sequel to the original otome game, the evil character of Katarina Claes returns full force, and faces even more disastrous endings As Katarina joins the ranks of the Magical Ministry to avoid being swept off to the castle by Jeord, she may have jumped out of the frying pan and into the fire With bad ending flags everywhere, will she ever be able to lead a peaceful life? ...Show more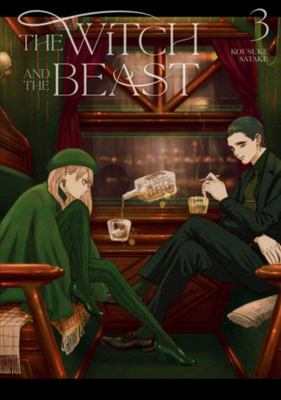 $22.99
AUD
Category: Manga | Series: The\Witch and the Beast Ser.
Dive into Kousuke Satake's suave and explosive manga debut, about powerful women good and evil, featuring a story of vengeance in a stylish, art-deco urban wonderland that's one part Fullmetal Alchemist and one part Cowboy Bebop.Ashaf: a soft-spoken man with delicate features, a coffin strapped to his b ack, and an entourage of black crows. Guideau: a feral, violent girl with long fangs and the eyes of a beast. This ominous pair appear one day in a town in thrall to a witch -- a ruler with magic coursing through her tattooed body, who has convinced the townsfolk she's their hero. But Ashaf and Guideau know better. They live by one creed: "Wherever a witch goes, only curses and disasters follow." They have scores to settle, and they won't hesitate to remove anyone in their way, be it angry mob or army garrison. A dark fairytale set in a steampunk world of magic and monsters, The Witch and the Beast will entice and entrap manga readers looking for their next fantasy action fix! ...Show more
$26.99
AUD
Category: Manga | Series: Granblue Fantasy Ser.
The manga based on the acclaimed RPG, from the designers of gaming classics Final Fantasy V/VI/IX. Don't wait for Granblue Fantasy: Relink to return to the world of Granblue! THE ENDLESS SKY What began as a duel between Katalina and Vira erupts into a battle threatening the entire Citadel, thanks to t he Empire's meddling. After the dust settles, the Grandcypher's weary condition gets Gran and crew stranded on an island enshrouded in mist--the Ship Graveyard! As they set out to solve the mystery binding their freedom, an unlikely duo lends a hand in coaxing out the keeper of the island's secrets. Join the crew for one last adventure in the final volume of this sword-clashing, heartwarming series! ...Show more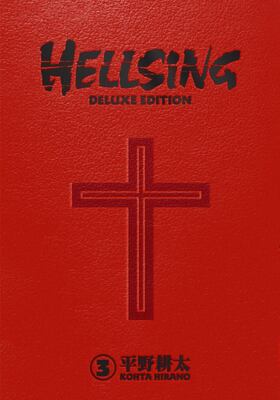 $79.99
AUD
Category: Manga
The international manga bestseller returns in deluxe hardcover editions, collecting Kohta Hirano's horror epic for the first time in its original 7x10 serialized format. Featuring wall-to-wall action and mayhem, Hellsing is one-stop shopping for supersized supernatural pyschosis   The Hellsing Organi zation is under siege by the undead Nazi army of the Millennium Project, who are turning the streets of London into rivers of blood and the citizenry into a legion of abominations. And with this murderous conflict at a fever pitch, the Vatican sees an opportunity to take down both Millennium and Hellsing in one swift stroke   Collects Hellsing chapters 28-62 from Hellsing volumes 5-8. ...Show more
$18.99
AUD
Category: Manga | Series: Attack on Titan Ser.
The blockbuster action manga that inspired the epic anime stampedes towards its climax The saga of humanity and the predatory Titans edges closer to its thrilling conclusions. The mysteries of the Titans are being revealed... who will escape death at the hands of giants and human beings?
$14.99
AUD
Category: Manga | Series: Chainsaw Man Ser.
Broke young man + chainsaw dog demon = Chainsaw Man   Denji was a small-time devil hunter just trying to survive a harsh world. After being killed on a job, Denji is revived by his pet devil-dog Pochita and becomes something new and dangerous--Chainsaw Man   The bloody battle heats up between Chains aw and Sword Denji is going to have to pull out all the tricks against this crafty opponent. And when the dust settles, how will Special Division 4 move on from their losses? ...Show more
$14.99
AUD
Category: Manga | Series: Ao Haru Ride Ser.
The popular shojo manga series that was adapted into the Blue Spring Ride anime!     Futaba Yoshioka thought all boys were loud and obnoxious until she met Kou Tanaka in junior high. But as soon as she realized she really liked him, he had already moved away because of family issues. Now, in high sch ool, Kou has reappeared, but is he still the same boy she fell in love with? Futaba Yoshioka has encountered her first love again in high school, but he seems different from the boy she once knew. The hearts of Futaba and Kou have aligned, but are more of their friends pairing off? The journey of youth concludes. ...Show more