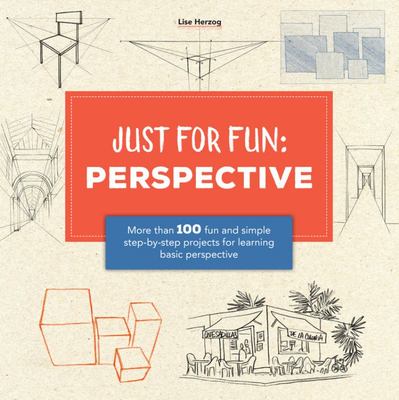 $27.99
AUD
Category: Art | Series: Just for Fun
Just for Fun: Easy Perspective takes a complicated topic and makes it easy and fun for aspiring artists and art enthusiasts! Even if youve never picked up a pencil or paintbrush, you can follow the simple, step-by-step instructions, and create realistic, proportionate artwork using perspective.Featured subjects start with basic lines and shapes, then slowly progress with each new step to fully rendered artwork. Just for Fun: Easy Perspective saves the technical aspects of drawing and painting for more advanced students and prefers to touch upon the key concepts and fundamentals of perspective.Learn about the differences between one-, two-, and three-point perspective; vanishing points; and methods for measuring and dividing areas of a subject or scene proportionately. Use basic lessons on depth and distance to add color and create your own drawings and paintings with step-by-step instructions for shapes, architecture, portraits, animals, street scenes, and more.With approachable and contemporary drawings and paintings as well as lots of tips, instructions, and inspiration, Just for Fun: Easy Perspective will have even the most artistically challenged individuals mastering perspective in no time. ...Show more

$14.99
AUD
Category: Humour | Series: Miniature Editions Ser.
Itty Bitty Buddha includes a laughing Buddha with its own stand, an incense holder, a portable altar, and a 32-page book outlining the basic elements of Buddhist teaching, including meditation. Make the Buddha's joy your own as you embark on the pathless path to nirvana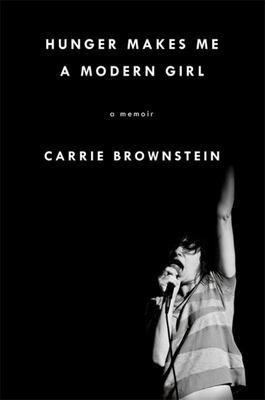 $32.95
AUD
Category: Biography
Before Carrie Brownstein became a music icon, she was a young girl growing up in the Pacific Northwest just as it was becoming the setting for one the most important movements in rock history. Seeking a sense of home and identity, she would discover both while moving from spectator to creator in experie ncing the power and mystery of a live performance. With Sleater-Kinney, Brownstein and her bandmates rose to prominence in the burgeoning underground feminist punk-rock movement that would define music and pop culture in the 1990s. They would be cited as "America's best rock band" by legendary music critic Greil Marcus for their defiant, exuberant brand of punk that resisted labels and limitations, and redefined notions of gender in rock. Hunger Makes Me a Modern Girl is an intimate and revealing narrative of her escape from a turbulent family life into a world where music was the means toward self-invention, community, and rescue. Along the way, Brownstein chronicles the excitement and contradictions within the era's flourishing and fiercely independent music subculture, including experiences that sowed the seeds for the observational satire of the popular television series Portlandia years later. With deft, lucid prose Brownstein proves herself as formidable on the page as on the stage. Accessibly raw, honest and heartfelt, this book captures the experience of being a young woman, a born performer and an outsider, and ultimately finding one's true calling through hard work, courage and the intoxicating power of rock and roll. ...Show more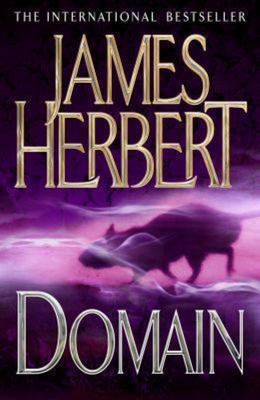 Domain
by James Herbert
$19.99
AUD
Category: Horror | Series: The\Rats Trilogy Ser.
The long-dreaded nuclear conflict. The city torn apart, shattered, its people destroyed or mutilated beyond hope. For just a few, survival is possible only beneath the wrecked streets - if there is time to avoid the slow-descending poisonous ashes. But below, the rats, demonic offspring of their irradia ted forebears, are waiting. They know that Man is weakened, become frail. Has become their prey... ...Show more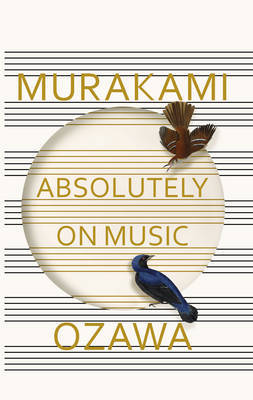 $45.00
AUD
Category: Cult Fiction
'My only purpose in this book was for me, as a music lover, to have a discussion of music with the musician Seiji Ozawa that was as open and honest as possible. I simply wanted to bring out the ways that each of us (though on vastly different levels) is dedicated to music.' Haruki Murakami's passion for music runs deep. Before turning his hand to writing, he ran a jazz club in Tokyo, and the aesthetic and emotional power of music permeates every one of his much-loved books. Now, in Absolutely on Music, Murakami fulfills a personal dream, sitting down with his friend, acclaimed conductor Seiji Ozawa, to talk about their shared interest. Transcribed from lengthy conversations about the nature of music and writing, here they discuss everything from Brahms to Beethoven, from Leonard Bernstein to Glenn Gould, from record collecting to pop-up orchestras, and much more. Ultimately this book gives readers an unprecedented glimpse into the minds of two maestros. ...Show more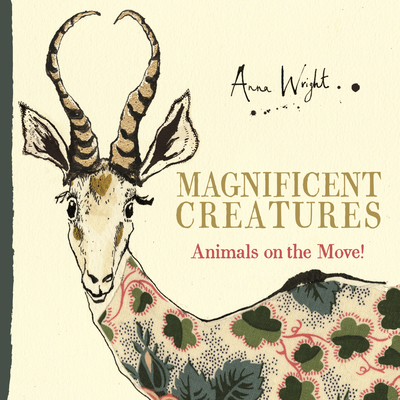 $19.99
AUD
Category: Science
Anna Wright's stunning introduction to non-fiction and the natural world is enlivened by her gorgeously sophisticated and fun art style which mixes pen and ink, watercolour and fabric collage. Find out what 'pronking' is and how one jellyfish can become two in the humourous descriptions. Both educationa l and beautiful Anna's unique picture book shows the character of these animals beyond their familiar forms. ...Show more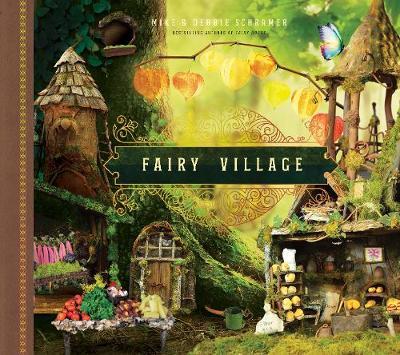 Fairy Village
by Debbie Schramer; Mike Schramer
$37.99
AUD
Category: Weird & Wonderful
Step into the world of fairies and little folk like never before with this unprecedented collection of magical miniature scenes and objects made entirely from moss, bark, flowers, and other objects found in nature. Fairy Village, the highly-anticipated followup to the bestseller Fairy House, features fu ll-color photography of beautifully crafted whimsical scenes, including a bakery, a clock maker's shop, small boutiques, a village pavilion, charming homes, and unbelievable living areas. Beautiful illustrations, anthropological notes on fairies and their ways, and Victorian era art adorn the pages of this lush artistic treasure. A stunning gate-fold displays the full enchanting village ...Show more
$12.99
AUD
Category: Classics & Poetry | Series: Popular Penguins
Wild child Huck has to get away. His violent drunk of a father is back in town again, raising Cain. He won't rest until he has Huck's money. So the enterprising boy fakes his own death and sets out in search of adventure and freedom. Teaming up with Jim, an escaped slave with a price on his head, the tw o fugitives go on the run, travelling down the wide Mississippi River. But Huck finds himself wrestling with his conscience. Should he save Jim, or turn his friend over to a terrible fate? ...Show more
Catch-22
by Joseph Heller; Howard Jacobson (Introduction by)
$14.99
AUD
Category: Classics & Poetry | Series: Vintage Classics Ser.
This fiftieth-anniversary edition commemorates Joseph Heller's masterpiece with a new introduction; critical essays and reviews by Norman Mailer, Alfred Kazin, Anthony Burgess, and others; rare papers and photos; and much more.   Nominated as one of America's best-loved novels by PBS's The Great America n Read.   Soon to be a Hulu limited series starring Christopher Abbott, George Clooney, Kyle Chandler, and Hugh Laurie.   Fifty years after its original publication, Catch-22 remains a cornerstone of American literature and one of the funniest--and most celebrated--books of all time. In recent years it has been named to "best novels" lists by Time, Newsweek, the Modern Library, and the London Observer.   Set in Italy during World War II, this is the story of the incomparable, malingering bombardier, Yossarian, a hero who is furious because thousands of people he has never met are trying to kill him. But his real problem is not the enemy--it is his own army, which keeps increasing the number of missions the men must fly to complete their service. Yet if Yossarian makes any attempt to excuse himself from the perilous missions he's assigned, he'll be in violation of Catch-22, a hilariously sinister bureaucratic rule: a man is considered insane if he willingly continues to fly dangerous combat missions, but if he makes a formal request to be removed from duty, he is proven sane and therefore ineligible to be relieved.   This fiftieth-anniversary edition commemorates Joseph Heller's masterpiece with a new introduction by Christopher Buckley; a wealth of critical essays and reviews by Norman Mailer, Alfred Kazin, Anthony Burgess, and others; rare papers and photos from Joseph Heller's personal archive; and much more. Here, at last, is the definitive edition of a classic of world literature. ...Show more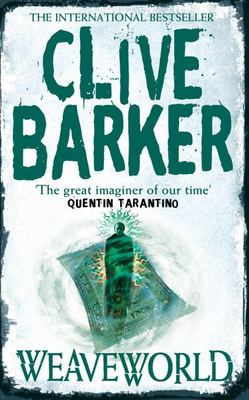 $19.99
AUD
Category: Horror
Reissue of the highly acclaimed thriller by the world's most outstanding dark fantasist. WEAVEWORLD is an epic adventure of the imagination. It begins with a carpet in which a world of rapture and enchantment is hiding; a world which comes to life, alerting the dark forces and beginning a desperate batt le to preserve the last vestiges of magic which Humankind still has access to. WEAVEWORLD is a book of visions and horrors, a story of quest, titanic struggles, of love and of hope. It is a triumph of imagination and storytelling, an adventure, a nightmare, a promise... 'Barker's fecundity of invention is beyond praise. In a world of hard-bitten horror and originality, Clive Barker dislocates your mind.' THE MAIL ON SUNDAY. ...Show more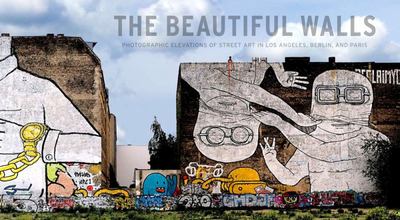 $25.99
AUD
Category: Art
Graffiti is a forceful way of inscribing presence or "being" in the world as well as a means of creating affective links to the potency of natural wonders, religious shrines, and ancient ruins as well as the contemporary cityscape. The photographic elevations presented in this volume represent a graffit i-punctuated pilgrim's progress built around the aesthetics of defacement. Graffiti- and mural-covered walls, buildings, automobiles, and railcars are the artful wonders, the vibrant shrines, and the dynamic ruins that structured Larry Yust's pilgrimage to some of the most famed metropolitan centers of the world. He has brought back panoramic souvenirs; vistas that let us be there in a way that is perhaps better than being there. This book celebrates the artistry and audacity of the taggers and uncommissioned muralists who decorate and deface contemporary cities. ...Show more
Damned
by Chuck Palahniuk
$19.99
AUD
Category: Cult Fiction | Series: CP
'Are you there, Satan? It's me, Madison' Meet Madison, whip-tongued daughter of a narcissistic film star and a billionaire, abandoned at a Swiss boarding school over Christmas while her parents are off adopting more orphans. Madison dies of a marijuana overdose and awakes to find herself in Hell, sharin g her cell with a motley crew of young sinners that's almost too good to be true. Welcome to the afterlife as only Palahniuk could imagine it - he makes eternal torment, well, simply divine. ...Show more