$14.99
AUD
Category: Crime Fiction / Thriller / Horror | Series: Jack West Jr
The thrilling bestseller from Australia's favourite novelist, author of the Scarecrow series and the upcoming Jack West Jr novel The Three Secret Cities. "Exciting and entertaining." Chicago Sun Times "A nonstop rollercoaster ride." Library JournalBOOK 1 IN THE JACK WEST JR SERIES Two thousand years ago , it was hidden within the Seven Wonders of the Ancient World. Now, in the present day, it must be found again... Captain Jack West Jr - part soldier, part scholar, all hero. The odds are stacked against him and his loyal team: nine brave companions taking on the most powerful countries on earth. From the pyramids of Egypt to the swamps of Sudan, to the Hanging Gardens of Babylon and the boulevards of Paris: the desperate race begins for the greatest prize of all: the power to end the world or rule it. Fans of Clive Cussler, Tom Clancy and Michael Crichton will love Matthew Reilly. ...Show more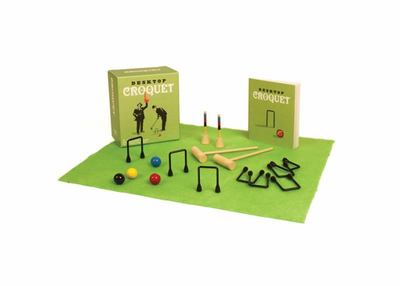 $12.99
AUD
Category: Humour | Series: RP Minis Ser.
The classic lawn game played by royals and celebrities is now desktop-friendly! Kit is packed with two mallets, four balls, nine wickets, two end posts, a playing mat, and a 32-page illustrated book. It's time to put the ball in play!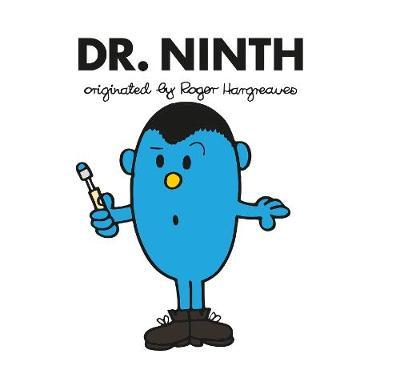 Doctor Who: Dr. Ninth
by Adam Hargreaves (Illustrator); BBC Children's Books Staff
$9.99
AUD
Category: Pop Culture Books | Series: Dr Men Ser.
With a little help from Rose and Jack, Dr. Ninth sets out to prevent an otherworldly invasion in this all-new Doctor Who adventure reimagined in the style of Roger Hargreaves by his son, Adam. Full color.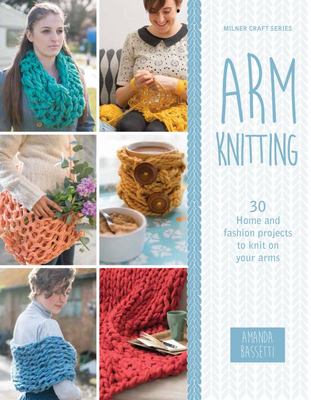 $29.95
AUD
Category: Handicraft | Series: Sally Milner Craft Ser.
Too little time and patience, cumbersome needles, and fiddly stitches often make knitting seem out of reach for the busy crafter. But what if you could fashion sumptuous, chunky knits in less than 30 minutes using only a few skeins of yarn and your own arms? Arm knitting is the latest technique to inspi re a crafting craze, making a range of projects faster than you ever thought possible. Arm Knitting gives you all the techniques and instructions to satisfy your no-needle needs. Complete with 30 projects, there's plenty to try-from soft and snugly scarves and cowls to fingerless gloves, boot cuffs, throws, blankets, and more. Each project includes clear instructions and an easy-to-follow step-by-step format with helpful photography throughout. Learn the basics and then move onto a range of arm knitting stitches and projects. The possibilities are endless. ...Show more
$22.99
AUD
Category: Other Books | Series: Outlander
THE FIRST NOVEL IN THE BESTSELLING OUTLANDER SERIES. As seen on  TV. Claire Randall is leading a double life. She has a husband in one century - and a lover in another. In 1946, Claire Randall is back from the war and reunited with her husband on a second honeymoon in Scotland. Innocently she walks t hrough a stone circle in the Highlands, and finds herself in a violent skirmish taking place in 1743. Suddenly she is a Sassenach, an outlander, in a country torn by war and by clan feuds. A wartime nurse, Claire can deal with the bloody wounds that face her. But it is harder to deal with the knowledge that she is in Jacobite Scotland and the carnage of Culloden is looming. Marooned amid the passion and violence, the superstition, the shifting allegiances and the fervent loyalties, Claire is in danger from Jacobites and Redcoats - and from the shock of her own desire for James Fraser, a gallant and courageous young Scots warrior. Jamie shows her a passion so fierce and a love so absolute that Claire becomes a woman torn between fidelity and desire, and between two vastly different men in two irreconcilable lives. Previously published as Cross Stitch.  ...Show more
$65.00
AUD
Category: Pop Culture Books
Dark Crystal: The Ultimate Visual History is the definitive collection of rare artwork, interviews, and on-set photos from the beloved Jim Henson fantasy classic.   A true masterpiece brought to life by the ingenious puppetry and peerless storytelling of Jim Henson, Dark Crystal is revered by an entir e generation of fans. For the first time, this deluxe and highly comprehensive book tells the complete story of this deeply personal Henson project, highlighting the unique creative journey and groundbreaking techniques that brought the film to the screen. Drawing from unseen archive interviews with Jim Henson and new interviews with the film's behind-the-scenes creative team, Dark Crystal: The Ultimate Visual History leaves no stone unturned in chronicling the entire production, from the initial concept based on themes close to Henson's heart to the ingenious conceptual design, puppet construction, and logistics of the shoot itself. The book also delves into the wider world of Dark Crystal, exploring the creation of comics, novels, and other official projects inspired by the film.   This deluxe coffee-table book contains an in-depth look at the day-to-day production of the film and showcases a huge range of incredible visuals, including candid set photography, previously unseen concept art, storyboards, production notes, and more. The book also features a plethora of amazing removable items, such as script pages, notes and sketches from Henson, and other unique treasures. Definitive, enthralling, and revelatory, Dark Crystal: The Ultimate Visual History is the last word on an enduring modern classic and the book that fans of the film have been waiting for. ...Show more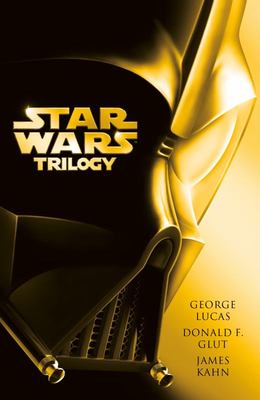 $27.99
AUD
Category: Pop Culture Books
Luke Skywalker dreamed of adventures out among the stars and alien worlds. But when he intercepted a message from a beautiful captive princess, he got more than he had bargained for-and that was how the adventure of his life began. . . . Forty years after the groundbreaking movie Star Wars: A New Hope first hit the silver screen, Star Wars remains one of the most beloved sagas ever told. Together, the three original Star Wars movies A New Hope, The Empire Strikes Back, and Return of the Jedi told one epic: a heroic tale of innocence lost and wisdom gained, of downfall and redemption, of the never-ending fight between the forces of good and evil. Read the story of the movies in one paperback volume and rediscover the wonder of the legend that begins: A long time ago, in a galaxy far, far away . . . ...Show more
$49.99
AUD
Category: Classics & Poetry | Series: Leather-Bound Classics Ser.
No home library is complete without the classics H. G. Wells is a keepsake collection of the author's greatest work to be read and treasured.   He was the first to popularize the concept of time travel. He disturbed--and fascinated--us with a frightening doctor's island. He wrote of an invisible man, of men on the moon, and of a war of the worlds. He has influenced countless other writers, artists, and even scientists. H. G. Wells is one of the most acclaimed science fiction writers who ever lived, and five of his classic tales are collected in this book for readers to treasure.     H. G. Wells includes The Time Machine, The Island of Dr Moreau, The Invisble Man, The War of the Worlds, The First Men in the Moon, and The Food of the Gods. Readers new to this remarkable author will delight in these amazing stories, while fans of Wells will enjoy the insightful introduction by an expert on the author's life and work. All will appreciate the leather cover, gilded edges, printed endpapers, ribbon bookmark, and other features on this unique gift book.     No library is complete without the works of H. G. Wells, the father of science fiction ...Show more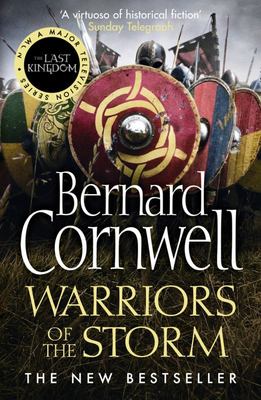 $19.99
AUD
Category: Other Books | Series: The\Last Kingdom Ser.
The new novel in Bernard Cornwell's number one bestselling series on the making of England and the fate of his great hero, Uhtred of Bebbanburg. BBC2's major TV show THE LAST KINGDOM is based on the first two books in the series. A fragile peace is about to be broken... King Alfred's son Edward and form idable daughter, Æthelflaed, rule Wessex, Mercia and East Anglia. But all around the restless Northmen, eyeing the rich lands and wealthy churches, are mounting raids. Uhtred of Bebbanburg, the kingdoms' greatest warrior, controls northern Mercia from the strongly fortified city of Chester. But forces are rising up against him. Northmen allied to the Irish, led by the fierce warrior Ragnall Ivarson, are soon joined by the Northumbrians, and their strength could prove overwhelming. Despite the gathering threat, both Edward and Æthelflaed are reluctant to move out of the safety of their fortifications. But with Uhtred's own daughter married to Ivarson's brother, who can be trusted? In the struggle between family and loyalty, between personal ambition and political commitment, there will be no easy path. But a man with a warrior's courage may be able to find it. Such a man is Uhtred,and this may be his finest hour. ...Show more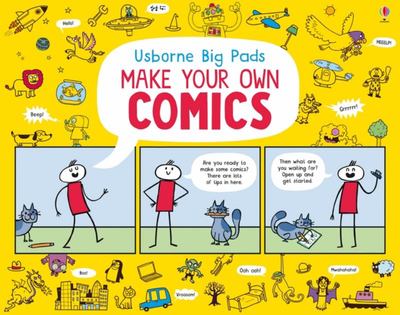 $14.99
AUD
Category: Art
"This awesome activity pad is jam-packed with everything children need to design their very own comic strips. Create comics about swashbuckling pirates, a space adventure, a rogue robot rampage and many more. With lots of hints and tips on drawing characters, showing emotions, setting the scene and addi ng speech bubbles and sound effects." ...Show more
$35.00
AUD
Category: Classics & Poetry | Series: Clothbound Classics
" As nearly flawless as any fiction could be."-- Eudora Welty"As nearly flawless as any fiction could be."--Eudora Welty"As nearly flawless as any fiction could be." --Eudora WeltyFamously characterized as the story of two Dashwood sisters who embody the conflict between the oppressive nature of "civili zed" society and the human desire for romantic passion, there is far more to this story of two daughters made homeless by the death of their father. Elinor, 19, and Marianne, 17, initially project the opposing roles with Elinor cautious and unassuming about romantic matters, while Marianne is wild and passionate when she falls hopelessly in love with the libertine Mr. Willoughby. But the lessons in love and life see the two characters develop and change with sense and sensibility needing to be compromised as a matter of survival. Written when Austen was just 19, this story has been read as a biographical reflection of her relationship with her own sister Cassandra, with the younger Jane being the victim of "sensibility." However, the novel is far more than a simple case of passion versus manners, and depicts the romantic complications of two women made highly vulnerable by the loss of their father and estate. ...Show more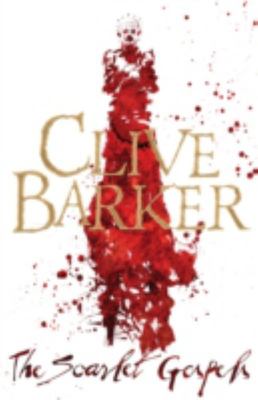 $29.99
AUD
Category: Horror
The Scarlet Gospels, an instant New York Times bestseller, takes readers back to the early days of two of Clive Barker's most iconic characters in a battle of good and evil as old as time. The long-beleaguered detective Harry D'Amour, investigator of all supernatural, magical, and malevolent crimes, is back--and about to face off against his formidable and intensely evil rival, Pinhead, the priest of hell. Bloody, terrifying, and brilliantly complex, fans and newcomers alike will not be disappointed by Barker's horror, which will make your worst nightmares seem like bedtime stories. The Gospels are coming. Are you ready?Readers can get more Pinhead from the direct to video Hellraiser: Judgment movie coming February 2018. ...Show more