$22.99
AUD
Category: Cult Fiction
An apocalyptic cult member carries out a gas attack on a rush-hour metro, but what connects him to a jazz buff in Tokyo? A woman on a holy mountain talks to a tree - and the tree talks back - unaware of the effect the financial irregularities of a burnt-out lawyer will have on her life. Add to this - a Mongolian gangster, a redundant English spy in Petersburg with a knack for forging masterpieces, a despondent 'zookeeper', a nuclear scientist, a ghostwriter, a ghost, and a late night New York DJ whose hard-boiled scepticism has been his undoing. All of them have tales to tell, and all must play their part as they are caught up in the inescapable forces of cause and effect. ...Show more
$19.99
AUD
Category: Crime Fiction / Thriller / Horror | Series: Gollancz S. F. Ser.
'Buy my stepfather's ghost' read the e-mail.So Jude did.He bought it, in the shape of the dead man's suit, delivered in a heart-shaped box, because he wanted it: because his fans ate up that kind of story. It was perfect for his collection: the genuine skulls and the bones, the real honest-to-God snuff movie, the occult books and all the rest of the paraphanalia that goes along with his kind of hard/goth rock.But the rest of his collection doesn't make the house feel cold. The bones don't make the dogs bark; the movie doesn't make Jude feel as if he's being watched. And none of the artefacts bring a vengeful old ghost with black scribbles over his eyes out of the shadows to chase Jude out of his home, and make him run for his life ... ...Show more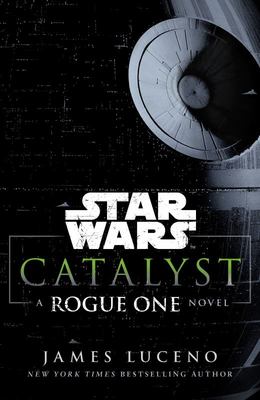 $19.99
AUD
Category: Other Books | Series: Star Wars
Lauded Star Wars author James Luceno returns to pen an intense tale of ambition and betrayal that sets the stage for Rogue One: A Star Wars Story. War is tearing the galaxy apart. For years the Republic and the Separatists have battled across the stars, each building more and more deadly technology in a n attempt to win the war. As a member of Chancellor Palpatine's top secret Death Star project, Orson Krennic is determined to develop a superweapon before their enemies can. And an old friend of Krennic's, the brilliant scientist Galen Erso, could be the key. Galen's energy-focused research has captured the attention of both Krennic and his foes, making the scientist a crucial pawn in the galactic conflict. But after Krennic rescues Galen, his wife, Lyra, and their young daughter, Jyn, from Separatist kidnappers, the Erso family is deeply in Krennic's debt. Krennic then offers Galen an extraordinary opportunity: to continue his scientific studies with every resource put utterly at his disposal. While Galen and Lyra believe that his energy research will be used purely in altruistic ways, Krennic has other plans that will finally make the Death Star a reality. Trapped in their benefactor's tightening grasp, the Ersos must untangle Krennic's web of deception to save themselves and the galaxy itself. ...Show more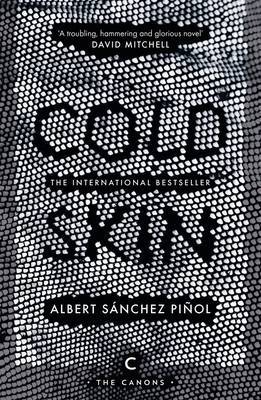 Cold Skin
by Albert Sanchez Piñol; Cheryl Leah Morgan (Translator)
$19.99
AUD
Category: Horror | Series: Canons Ser.
Shortly after World War I, a troubled man accepts a solitary assignment as a "weather official" on a tiny, remote island on the edges of the Antarctic. When he arrives, the predecessor he is meant to replace is missing and a deeply disturbed stranger is barricaded in a heavily fortified lighthouse. At f irst adversaries, the two find that their tenuous partnership may be the only way they survive the unspeakably horrific reptilian creatures that ravage the island at night, attacking the lighthouse in their organized effort to find warm-blooded food. Armed with a battery of ammunition and explosives, the weather official and his new ally must confront their increasingly murderous mentality, and, when the possibility of a kind of truce presents itself, decide what kind of island they will inhabit. Equal parts Stephen King, a phantasmagorical Robinson Crusoe, and Lord of the Flies, Cold Skin is literary horror that deals with the basist forms of human behavior imaginable, while exploring why we so vehemently fear the Other. ...Show more
$19.99
AUD
Category: Cult Fiction | Series: Vintage Magic Ser.
Coming this October: Killing Commendatore, the much-anticipated new novel from Haruki Murakami   Kafka on the Shore displays one of the world's great storytellers at the peak of his powers.   Here we meet a teenage boy, Kafka Tamura, who is on the run, and Nakata, an aging simpleton who is drawn to Kafk a for reasons that he cannot fathom. As their paths converge, acclaimed author Haruki Murakami enfolds readers in a world where cats talk, fish fall from the sky, and spirits slip out of their bodies to make love or commit murder, in what is a truly remarkable journey. ...Show more
$14.99
AUD
Category: Classics & Poetry | Series: Macmillan Collector's Library
The little prince is a poetic tale that comes accompanied by illustrations made with watercolors by Saint-Exupéry himself. In it, a pilot is lost in the Sahara desert after his plane suffered a breakdown, but to his surprise, it is there that he meets a little prince from another planet. History has a p hilosophical theme, which includes social criticisms directed at the "strangeness" with which adults see things. These criticisms of "important" things and the world of adults are appearing in the book throughout the narrative.It includes a brief biography of the author. ...Show more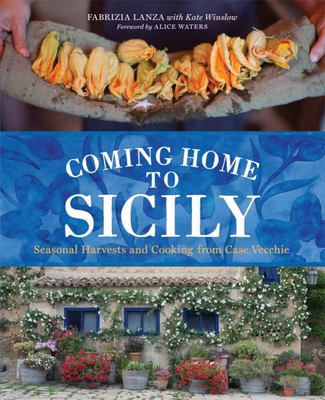 $22.00
AUD
Category: Cooking & Mixology
It is a story about Case Vecchie, the most notable cooking school in Sicily, the foods it produces & the loyal staff. It includes plus more than 100 traditional Sicilian recipes. It also includes colour photographs to bring the beauty of Case Vecchie to life. Case Vecchie is the most notable cooking school in Sicily, a place where life is lived and food prepared the same way it has been for centuries. And this delectable cookbook from owner Fabrizia Lanza is the definitive source of authentic seasonal Sicilian foods. Co-authored with former Gourmet magazine editor Kate Winslow, it tells Fabrizia's story of coming home to the family estate, Regaleali, to assist her ageing mother with the cooking school that she founded in 1989. Fabrizia writes eloquently and in detail about the seasonal harvests, the foods produced (cheeses, jams, olive oil, vin cotto, estratto and more) and the loyal and talented staff who make it all possible. Along the way, she offers more than 100 family recipes that she shares with her students. Guy Ambrosino's stunning colour photographs bring the beauty of Case Vecchie to life. ...Show more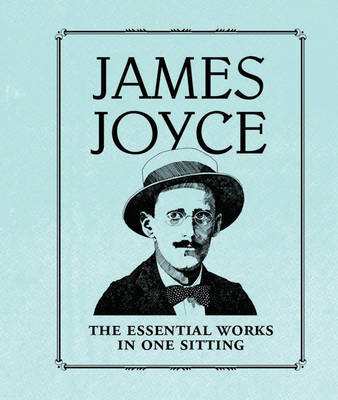 $10.99
AUD
Category: Classics & Poetry
Whether you need to get to know "Ulysses" in a hurry or are a long-time fan of James Joyce, this pocket-sized tome is the go-to reference, complete with comprehensive plot summaries and character profiles from his timeless works. Accompanied by illustrations throughout, the book also includes specially selected short stories and poems, reprinted in full. ...Show more

$10.00
AUD
Category: Art
Most art books adopt a chronological approach and focus on the stylistic similarities between works of art, often ignoring the significance of subject matter altogether. In this pocket-sized, full-color reference the authors adopt a different approach, linking pictures by subject in order to compare and contrast different treatments of various general themes.The Art Handbook is broken into subject-based sections like Leisure, Home, Cities, Animals, Conflict, Life, and more, and shows different interpretations on similar subjects from different eras, different artists, and through different style and medium. Each picture is complete with a listing that shows the year of creation, the artist, and other relevant information.This book is a necessary addition to any artist's library, and an essential reference for anyone who wants to know more about art. The styles in this flexibound, portable book range from impressionism to cubism, from cultures as diverse as Native American, European, and East Asian. ...Show more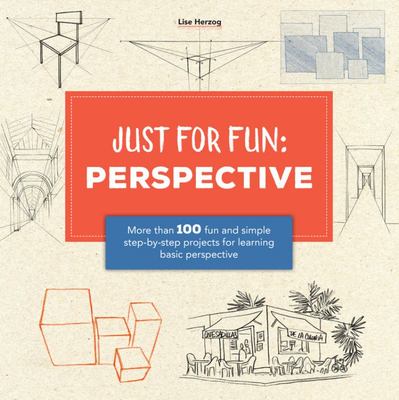 $27.99
AUD
Category: Art | Series: Just for Fun
Just for Fun: Easy Perspective takes a complicated topic and makes it easy and fun for aspiring artists and art enthusiasts! Even if youve never picked up a pencil or paintbrush, you can follow the simple, step-by-step instructions, and create realistic, proportionate artwork using perspective.Featured subjects start with basic lines and shapes, then slowly progress with each new step to fully rendered artwork. Just for Fun: Easy Perspective saves the technical aspects of drawing and painting for more advanced students and prefers to touch upon the key concepts and fundamentals of perspective.Learn about the differences between one-, two-, and three-point perspective; vanishing points; and methods for measuring and dividing areas of a subject or scene proportionately. Use basic lessons on depth and distance to add color and create your own drawings and paintings with step-by-step instructions for shapes, architecture, portraits, animals, street scenes, and more.With approachable and contemporary drawings and paintings as well as lots of tips, instructions, and inspiration, Just for Fun: Easy Perspective will have even the most artistically challenged individuals mastering perspective in no time. ...Show more

$14.99
AUD
Category: Humour | Series: Miniature Editions Ser.
Itty Bitty Buddha includes a laughing Buddha with its own stand, an incense holder, a portable altar, and a 32-page book outlining the basic elements of Buddhist teaching, including meditation. Make the Buddha's joy your own as you embark on the pathless path to nirvana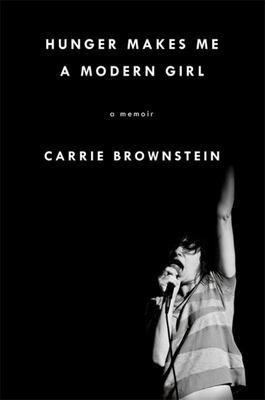 $32.95
AUD
Category: Biography
Before Carrie Brownstein became a music icon, she was a young girl growing up in the Pacific Northwest just as it was becoming the setting for one the most important movements in rock history. Seeking a sense of home and identity, she would discover both while moving from spectator to creator in experie ncing the power and mystery of a live performance. With Sleater-Kinney, Brownstein and her bandmates rose to prominence in the burgeoning underground feminist punk-rock movement that would define music and pop culture in the 1990s. They would be cited as "America's best rock band" by legendary music critic Greil Marcus for their defiant, exuberant brand of punk that resisted labels and limitations, and redefined notions of gender in rock. Hunger Makes Me a Modern Girl is an intimate and revealing narrative of her escape from a turbulent family life into a world where music was the means toward self-invention, community, and rescue. Along the way, Brownstein chronicles the excitement and contradictions within the era's flourishing and fiercely independent music subculture, including experiences that sowed the seeds for the observational satire of the popular television series Portlandia years later. With deft, lucid prose Brownstein proves herself as formidable on the page as on the stage. Accessibly raw, honest and heartfelt, this book captures the experience of being a young woman, a born performer and an outsider, and ultimately finding one's true calling through hard work, courage and the intoxicating power of rock and roll. ...Show more