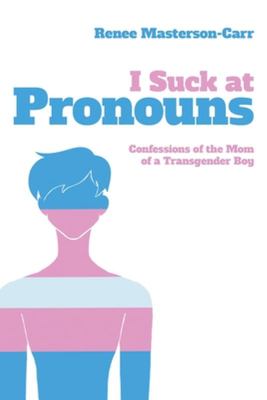 $28.00
AUD
Category: Biography
I Suck at Pronouns is an account of the journey of a mother of an adolescent tomboy, who threw a monkey wrench in every parenting book. An adorable little girl who grew into a handsome transgender boy on the cusp of physical transition, her son had raised the bar.The ups and downs, the trials and errors that every mom's faces are amplified when the moments that are considered normal are anything but ordinary. No one ever said parenting was easy, well, maybe they did, but that author did not have a transgender son. Life in a small town is usually no more complicated today than it was thirty years ago-different, yes, but not really problematic as long as you know where to change. But this is no typical life.The bullying, the questioning, the depression, and anxiety are part of everyday life for a kid growing up in the wrong body. But one thing is for certain. If you have the support and love of your family and friends, you can overcome any obstacle thrown in your way!Dropped into the realm of a transgender lifestyle, a mother navigates her way around friendships, family, therapists, and pronouns. Maneuvering through a world she originally knew nothing about while supporting her child every step of the way, the author displays her worry as to the best way to approach this new terrain. Did she know what she was doing? Probably not. Did she screw up? Maybe. Did she do her best? I'd say so. Does she love her child unconditionally? Absolutely!Possibly call this a self-help book in the hopes that it may help the average Joe/Josephine who just wants to know where to begin or would like to be more educated on the subject or at least know that they're not alone. ...Show more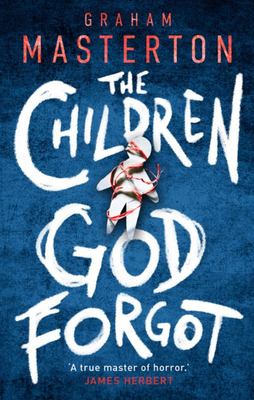 $32.99
AUD
Category: Horror
A rash of strange and horrifying births sweeps through London in the new horror thriller from master of the genre Graham Masterton. A SERIES OF STRANGE BIRTHS A young woman is rushed to the hospital with stabbing pains. The chief surgeon performs a C-section, and delivers a catastrophically malformed fo etus that is somehow alive... A DEVASTATING ATTACK Sewage engineer Gemma is plunged into a ghostly darkness in the tunnel where she works. She escapes, but her boss goes missing in the chaos. He is later found alive... but his legs have been severed and his eyes pulled out. A SUPERNATURAL THREAT DC Jerry Pardoe and DS Jamila Patel of the supernatural squad must team up once more to solve the mystery and save the city. But, if they are to succeed, first they must delve into the dark arts of witchcraft... ...Show more
$5.99
AUD
Category: Classics & Poetry | Series: Collins Classics Ser.
HarperCollins is proud to present its incredible range of best-loved, essential classics.Our life is what our thoughts make itThe extraordinary writings of Marcus Aurelius (AD 121-180), the only Roman emperor to have also been a stoic philosopher, have for centuries been praised for their wisdom, insigh t and guidance by leaders and great thinkers alike. Never intended for publication, Meditations are the personal notes born from a man who studied his unique position of power as emperor while trying to uphold inner balance in the chaotic world around him.Boldly challenging many of our biggest questions, Aurelius wrestles with the divided self, considering the complexities of human nature, rationality and moral virtue, affirming its place as one of the most timeless, significant works of philosophy to date. ...Show more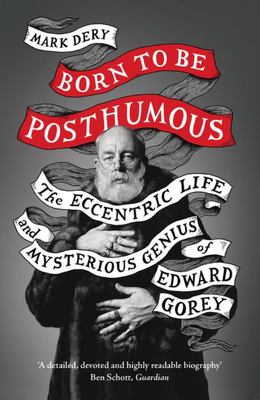 $24.99
AUD
Category: Biography
The definitive biography of Edward Gorey, the eccentric master of macabre nonsense. 'A genius book about a bookish genius' Daniel Handler, author of A Series of Unfortunate Events From The Gashlycrumb Tinies to The Doubtful Guest, Edward Gorey's wickedly funny and deliciously sinister little books have influenced our culture in innumerable ways, from the works of Tim Burton and Neil Gaiman to Lemony Snicket. Some even call him the Grandfather of Goth. But who was this man, who lived with over twenty thousand books and six cats, who roomed with Frank O'Hara at Harvard, and was known - in the late 1940s, no less - to traipse around in full-length fur coats, clanking bracelets, and an Edwardian beard? An eccentric, a gregarious recluse, an enigmatic auteur of whimsically morbid masterpieces, yes - but who was the real Edward Gorey behind the Oscar Wildean pose? He published over a hundred books and illustrated works by Samuel Beckett, T.S. Eliot, Edward Lear, John Updike, Charles Dickens, Hilaire Belloc, Muriel Spark, Bram Stoker, Gilbert & Sullivan, and others. At the same time, he was a deeply complicated and conflicted individual, a man whose art reflected his obsessions with the disquieting and the darkly hilarious. Based on newly uncovered correspondence and interviews with personalities as diverse as John Ashbery, Donald Hall, Lemony Snicket, Neil Gaiman, and Anna Sui, Born to be Posthumous draws back the curtain on the eccentric genius and mysterious life of Edward Gorey. ...Show more
$24.99
AUD
Category: Cult Fiction
SHORTLISTED FOR THE PEN ACKERLEY PRIZE 2020 'A uniquely strange and wonderful work of literature' Philip Hoare 'An exciting new voice' Mark Cocker, author of Crow Country In his late thirties, Edward Parnell found himself trapped in the recurring nightmare of a family tragedy. For comfort, he turned to his bookshelves, back to the ghost stories that obsessed him as a boy, and to the writers through the ages who have attempted to confront what comes after death. In Ghostland, Parnell goes in search of the 'sequestered places' of the British Isles, our lonely moors, our moss-covered cemeteries, our stark shores and our folkloric woodlands. He explores how these landscapes conjured and shaped a kaleidoscopic spectrum of literature and cinema, from the ghost stories and weird fiction of M. R. James, Arthur Machen and Algernon Blackwood to the children's fantasy novels of Alan Garner and Susan Cooper; from W. G. Sebald's The Rings of Saturn and Graham Swift's Waterland to the archetypal 'folk horror' film The Wicker Man... Ghostland is Parnell's moving exploration of what has haunted our writers and artists - and what is haunting him. It is a unique and elegiac meditation on grief, memory and longing, and of the redemptive power of stories and nature. ...Show more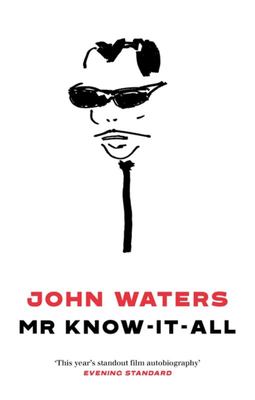 $22.99
AUD
Category: Biography
"[Just] like reading a description of a Waters film is nothing like seeing it on the screen, listening to him tell his own stories brings the context and inflection needed to truly appreciate his art. A singular experience." -- Booklist This program is read by the author and includes a bonus conversatio n. No one knows more about everything--especially everything rude, clever, and offensively compelling--than John Waters. The man in the pencil-thin mustache, auteur of the transgressive movie classicsPink Flamingos,Polyester, the originalHairspray,Cry-Baby, andA Dirty Shame, is one of the world's great sophisticates, and inMr. Know-It-All he serves it up raw: how to fail upward in Hollywood; how to develop musical taste from Nervous Norvus to Maria Callas; how to build a home so ugly and trendy that no one but you would dare live in it; more important, how to tell someone you love them without emotional risk; and yes, how to cheat death itself. Through it all, Waters swears by one undeniable truth: "Whatever you might have heard, there is absolutely no downside to being famous. None at all." Studded with cameos of Waters's stars, from Divine and Mink Stole to Johnny Depp, Kathleen Turner, Patricia Hearst, and Tracey Ullman,Mr. Know-It-All is Waters's most hypnotic, upsetting, revelatory audiobook yet --another instant Waters classic. Praise for John Waters: "Cheerfully lewd and sincerely disingenuous, cult filmmaker, comic, and lifelong raconteur John Waters narrates his latest memoir/tell-all with a good-natured wink and a well-earned dab of sentimentality." --AudioFile Magazine "Waters doesn't kowtow to the received wisdom, he flips it the bird . . . [Waters] has the ability to show humanity at its most ridiculous and make that funny rather than repellent." -- Jonathan Yardley,The Washington Post "Carsick becomes a portrait not just of America's desolate freeway nodes--though they're brilliantly evoked--but of American fame itself." -- Lawrence Osborne, The New York Times Book Review ...Show more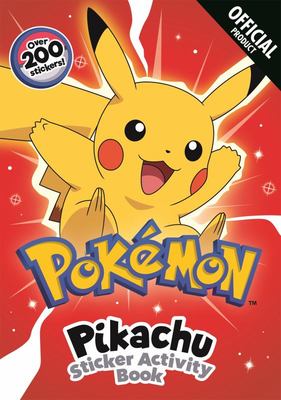 $9.99
AUD
Category: Pop Culture Books
Pika, pika! Join everyone's favourite yellow Pokémon for puzzles, games and crafts. Learn all about Pikachu and discover new Pokémon as you spot the difference, complete sequences and stick over 200 super cool stickers! 2021 is the 25th anniversary of Pokémon - and also - the year of Pikachu! This is t he perfect time for all Pokémon fans to celebrate our favourite yellow, Electric-type friend. Also available: Where's Pikachu? Search and Find, Epic Sticker Book, Pokémon Encylopedia: Updated and Expanded. ...Show more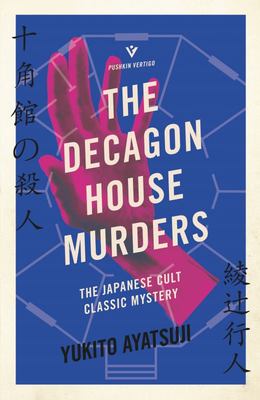 $19.99
AUD
Category: Crime Fiction / Thriller / Horror
A hugely enjoyable, page-turning murder mystery with one of the best and most-satisfying conclusions you'll ever read: clever enough that you're unlikely to guess it, but simple enough that you'll kick yourself when it's revealed. That's what has made it a classic in Japan, and what readers of this firs t ever English translation will love too. The members of a university mystery club decide to visit an island which was the site of a grisly, unsolved multiple murder the year before. They're looking forward to investigating the crime, putting their passion for solving mysteries to practical use, but before long there is a fresh murder, and soon the club-members realise they are being picked off one-by-one. The remaining amateur sleuths will have to use all of their murder-mystery expertise to find the killer before they end up dead too. This is a playful, loving and fiendishly plotted homage to the best of golden age crime. It will delight any mystery fan looking to put their little grey cells to use. ...Show more
$19.99
AUD
Category: Humour
An electrifying and hilarious novel about the mundanity of office life, reissued for Granta Editions.
$16.99
AUD
Category: Animals
Bestselling illustrator Britta Teckentrup explores the world of fish in a sumptuously illustrated non-fiction book. There are fish everywhere! Some of them live in fresh water, some of them live under ice, and some even live in the desert. There are Fish Everywhere is the first in a series of non-fict ion books from Britta Teckentrup. Young readers will learn where in the world all sorts of animals can be found and all the weird and wonderful things that they never imagined were true. This is non-fiction with spark and personality from a much-loved illustrator. ...Show more
$19.99
AUD
Category: Weird & Wonderful
At a time when we seek closer connection with the natural world, this title invites us to celebrate the earth and the rhythm of her seasons. It combines the two great streams of Western Pagan tradition - Wicca and Druidry.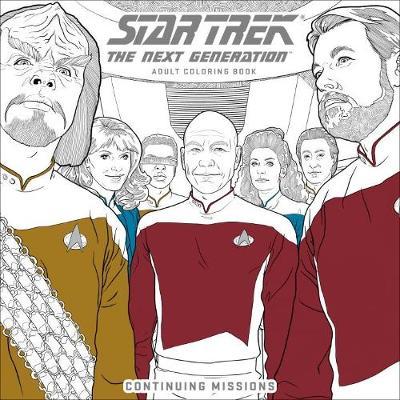 $27.99
AUD
Category: Art
The crew of the U.S.S. Enterprise NCC-1701-D has only just begun to explore the far reaches of space. Now you can color their journey in any way that you choose! Join your favorite characters for another voyage with Star Trek- The Next Generation Adult Coloring Book-Continuing Missions! Featuring unique , highly detailed black and white illustrations inspired by unforgettable episodes like oDarmok,o oThe Inner Light,o and oChain of Command,o this collection of beautifully illustrated images is a must have for Star Trek fans everywhere!The second volume of the official Star Trek- The Next Generation coloring book!Color more of your favorite TNG moments!Includes 45 pieces of brand new, beautifully detailed black and white artwork!Purchase alone or alongside the Star Trek- The Original Series Volume 2 coloring book for a matching set!A must-have for any Star Trek fan! ...Show more