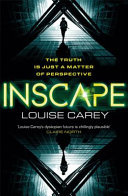 Inscape
by Louise Carey
$32.99
AUD
Category: Crime Fiction / Thriller / Horror
Warning: use of this gate will take you outside of the InTech corporate zone. Different community guidelines may apply, and you may be asked to sign a separate end-user license agreement. Do you wish to continue? Tanta has trained all her young life for this. Her very first mission is a code red: to ta ke her team into the unaffiliated zone just outside InTech's borders and retrieve a stolen hard drive. It should have been quick and simple, but a surprise attack kills two of her colleagues and Tanta barely makes it home alive. Determined to prove herself and partnered with a colleague whose past is a mystery even to himself, Tanta's investigation uncovers a sinister conspiracy that makes her question her own loyalties and the motives of everyone she used to trust. ...Show more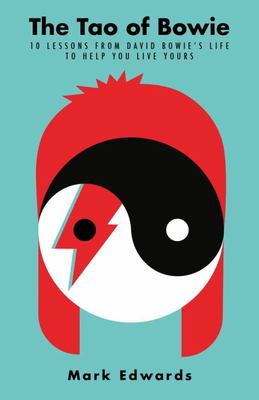 $24.99
AUD
Category: Humour
A unique take on mindfulness meditation and meaning filtered through the life and work of David Bowie.
$22.99
AUD
Category: Classics & Poetry
One sunny spring morning in the seventies, an unlikely Englishman set out on a pilgrimage that would take him across Japan's entire length. Traveling only along small back roads, Alan Booth travelled on foot from Soya, the country's northernmost tip, to Sata in the extreme south, traversing three island s and some 2,000 miles of rural Japan. His mission- 'to come to grips with the business of living here,' after having spent most of his adult life in Tokyo. The Roads to Sata is a wry, witty, inimitable account of that prodigious trek, vividly revealing the reality of life off-the-tourist-track in Japan. Journeying alongside Booth, we encounter the wide variety of people who inhabit the Japanese countryside - from fishermen and soldiers, to bar hostesses and school teachers, to hermits, drunks and the homeless. We glimpse vast stretches of coastline and rambling townscapes, mountains and motorways; watch baseball games and sunrises; sample trout and Kilamanjaro beer, hear folklore, poems, and smutty jokes. Throughout, we enjoy the wit and insight of a uniquely perceptive guide, and more importantly, discover a new face of an often-misunderstood nation. ...Show more
$35.00
AUD
Category: Classics & Poetry | Series: Penguin Clothbound Classics Ser.
On a seemingly normal day at the exclusive Reform Club, Phileas Fogg, a gentleman of great wealth and exacting tastes, makes an extraordinary £20,000 wager; he will perform an impossible feat and circumnavigate the globe in just eighty days. Accompanied only by his new French valet, the steady Passepart out, he sets off on a thrilling journey. Adventure, chaos and romance ensue as the daring pair harness the new power of steam to escape their ever-increasing enemies and beat the clock. The exciting adventures of Fogg and Passepartout in Jules Verne's Around the World in Eighty Days will entertain modern readers as much as they did the Victorians, and are accompanied here by an afterword from John Grant. Designed to appeal to the booklover, the Macmillan Collector's Library is a series of beautiful gift editions of much loved classic titles. Macmillan Collector's Library are books to love and treasure. ...Show more
Secret Rendezvous
by Kobo Abe; Juliet Winters Carpenter (Translator)
$19.99
AUD
Category: Classics & Poetry | Series: Penguin Modern Classics Ser.
In Tokyo, in the middle of the night, an uncalled-for ambulance arrives to spirit away a man's wife, though she is perfectly healthy. He sets out on an epic journey to find her, around the labyrinthine corners of a strange and enormous hospital. Days into his search, having encountered countless strange characters, odd sexual experiments and the unmistakable feeling of being watched, he is suddenly appointed to be the hospital's chief of security, and his new boss is convinced that he is a horse. Throughout it all, he will never stop searching for his wife. ...Show more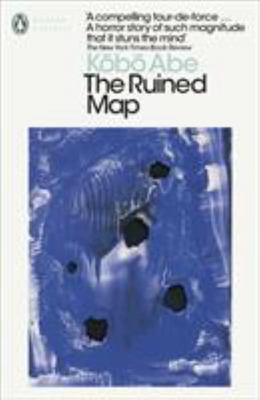 The Ruined Map
by Kobo Abe; E. Dale Saunders (Translator)
$19.99
AUD
Category: Classics & Poetry | Series: Penguin Modern Classics Ser.
Mr Nemuro, a respected salesman, disappeared over half a year ago, but only now does his alluring yet alcoholic wife hire a private eye. The nameless detective has but two clues: a photo and a matchbook. With these, he embarks upon an ever-more-puzzling pursuit that leads him into the depths of Tokyo's dangerous underworld, where he begins to lose the boundaries of his own identity. Surreal, fast-paced and hauntingly dreamlike, Abe's masterly novel delves into the unknowable mysteries of the human mind. ...Show more
The Box Man
by Kobo Abe; E. Dale Saunders (Translator)
$19.99
AUD
Category: Classics & Poetry | Series: Penguin Modern Classics Ser.
'This is the record of a box man' The streets of Tokyo have been seeing a strange phenomenon recently - people who have decided to live their lives in a box on the street. Behind their cut-out eyeholes, they sit and watch from behind their four cardboard walls. Our nameless narrator, at first repulsed by the box men, slowly becomes drawn in to the anonymity and voyeuristic life inside a box. As his identity slowly slips away and he becomes obsessed with watching an intriguing young nurse, we too become privy to the schizophrenic and seductive unreality of a box man's life. ...Show more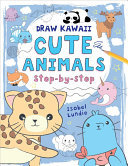 $19.99
AUD
Category: Art | Series: Draw Kawaii Ser.
Create your own cute kawaii animals with this adorable how-to guide that covers all the basic techniques From a sweet little bird with tail feathers and an orange beak to an endearing fox, a spotted seal, and a purple octopus, these animals are the most adorable ever And they're all simple to draw, s tarting with the most basic, easy-to-reproduce shapes. Cute Animals is perfect for every budding artist. ...Show more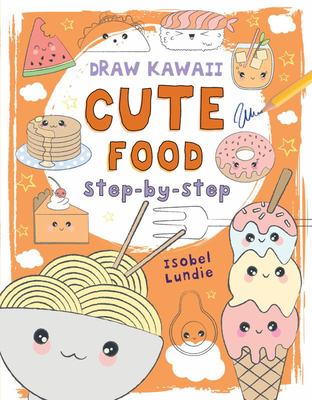 $19.99
AUD
Category: Art | Series: Draw Kawaii Ser.
Draw cute, with this book that introduces budding artists to basic techniques for creating adorable kawaii food Kawaii is a Japanese word that actually means "cute," and these fun projects, outlined with step-by-step instructions and delightful illustrations, will give children the confidence and skil lset to create their own pictures. One side of the spread provides the illustration and the how-tos; the other side has space for you to create your personal variation on the design. From hot dogs and watermelon to cupcakes and pretzels, if this food were real it would be too cute to eat Draw a takeout container of kawaii ramen, complete with chopsticks; the container has a smiley face and is licking its tongue. Or create a selection of drinks in a glass using different fruits and all with different expressions. You can also try your hand at favorites like pizza, pancakes, peas in a pod, sushi, tacos, ice cream, and more ...Show more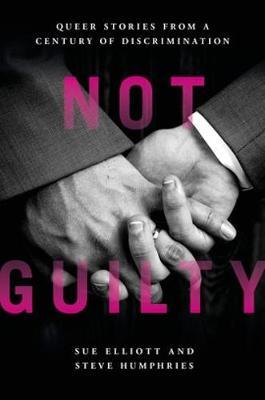 $24.99
AUD
Category: History & True Crime
Only fifty years ago, sex between men was a crime. The 1967 Sexual Offences Act changed that in part, but it was only the beginning of the long fight for equality in the eyes of the law, in society and in millions of private lives.This vital new oral history - to accompany a Channel 4 documentary of the same title - tells that story through the lives of gay men who lived through those years. Built around the intimate testimonies of some exceptional but largely unknown characters, it tells previously untold stories of denial, deceit, and subterfuge, public pain, and secret pleasure through the ten tumultuous decades before and since that watershed Act.The human variety of gay experience is all here: lives lived in joyous defiance of the law and a repressive society; others always in fear of a prurient tabloid press. Those committed to love and others to licence: lifelong affairs alongside casual sex. This anniversary year is a good time to record the past, celebrate achievements, and remember that hard-won freedoms can so easily be eroded in uncertain times. ...Show more
$17.99
AUD
Category: History & True Crime
Discover the fascinating stories behind 38 queer icons, all of them ground-breakers, risk-takers and game-changers. Whether they are activists, sportspeople, scientists or superstars, every one of these people has been a trailblazer in their field, and deserves to have their achievements celebrated the world over. Be empowered and inspired by their extraordinary life stories, their awesome achievements and their wonder-words of wisdom with this pocketbook of remarkable people, and prepare to be introduced to your new superheroes. ...Show more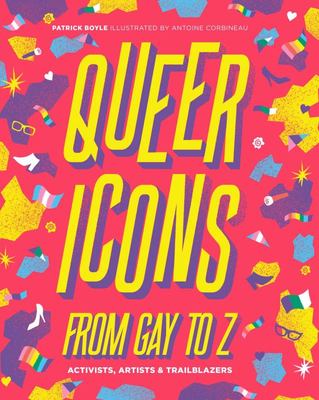 $29.99
AUD
Category: History & True Crime | Series: A\to Z Icons Ser.
The LGBTQ+ community is a loving family. As such, this colorful book celebrates our most iconoclastic sisters and brothers (and gender-nonbinary friends) across history. This beautiful book is an illustrated and alphabetic celebration of LGBTQ+ activists, artists, comedians, writers, philosophers, musi cians, poets, and Olympic gold medalists. These icons of the queer community have collectively championed civil rights, radically increased queer visibility and provided a means of escapism through their soul-affirming artistry. Just some of the trailblazers featured in Queer Icons from Gay to Z include Josephine Baker, Laverne Cox, Ellen DeGeneres, Keith Haring, Neil Patrick Harris, Marsha P Johnson, Harvey Milk, Martina Navratilova, Cynthia Nixon, Frank Ocean, Ruby Rose, and so on--all the way to Z. Loaded with trivia and factoids about each icon, this colorfully illustrated book unites pop-culture icons of the current day with the activists and revolutionaries who fought (sometimes literally to the death) for the right to be who they are, and the right to love whoever they damn well please. ...Show more