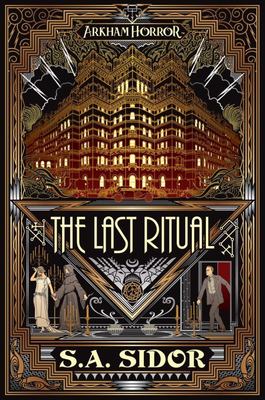 $29.95
AUD
Category: Pop Culture Books | Series: Arkham Horror Ser.
A mad surrealist's art threatens to rip open the fabric of reality, in this twisted tale of eldritch horror and conspiracy, from the wildly popular world of Arkham Horror. Aspiring painter Alden Oakes is invited to join a mysterious art commune in Arkham: the New Colony. When celebrated Spanish surreali st Juan Hugo Balthazarr visits the colony, Alden and the other artists quickly fall under his charismatic spell. Balthazarr throws a string of decadent parties for Arkham's social elite, conjuring arcane illusions which blur the boundaries between nightmare and reality. Only slowly does Alden come to suspect that Balthazarr's mock rituals are intended to break through those walls and free what lies beyond. Alden must act, but it might already be too late to save himself, let alone Arkham. ...Show more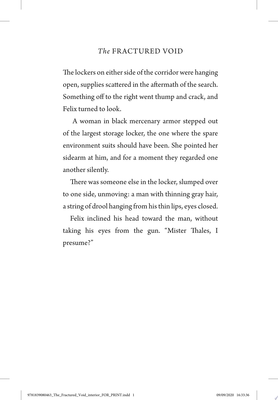 $29.95
AUD
Category: Pop Culture Books | Series: Twilight Imperium Ser.
A brave starship crew are drawn into the schemes of interplanetary powers competing for galactic domination, in this epic space opera from the best-selling strategic boardgame, Twilight Imperium Captain Felix Duval and the crew of the Temerarious quietly patrol a remote Mentak Coalition colony system w here nothing ever happens. But when they answer a distress call from a moon under attack, that peaceful existence is torn apart. They rescue a scientist, Thales, who's developing revolutionary technology to create new wormholes. He just needs a few things to make it fully operational... and now, ordered to aid the scientist, the Temerarious is targeted by two rival black-ops teams intent on reacquiring Thales. Can Felix trust Thales? Or is this a conspiracy to tip the balance of power in the galaxy forever? ...Show more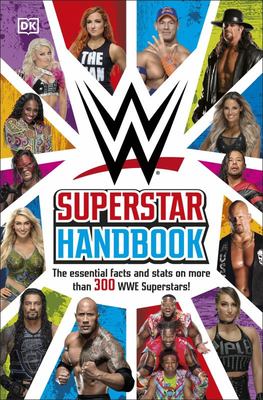 $19.99
AUD
Category: Pop Culture Books
Meet the greatest Superstars of all time! This fact-packed book brings together hundreds of the biggest, baddest, and most impressive Superstars and teams from across sports entertainment history. Includes detailed information, facts and stats on your favourite Legends and the brand-new breakout stars of the current roster. Easy to read and packed with detail, the fun and colourful WWE Superstar Handbook is the must-have guide to WWE's larger-than-life competitors. © 2020 WWE, Inc. All rights reserved. ...Show more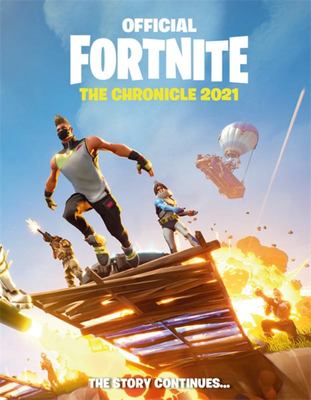 $19.99
AUD
Category: Pop Culture Books
ALL THE CRAZIEST HIGHLIGHTS FROM FORTNITE'S LATEST SEASONS IN THE BRAND-NEW OFFICIAL ANNUAL Fortnite has seen another year of incredible changes, starting with a huge asteroid blowing up the map to mark the launch of Chapter 2! Now you can follow all the twists and turns of the last 12 months in this o fficial yearbook from Epic Games. Re-live your favorite moments from Battle Royale and test your knowledge of seasons past! ...Show more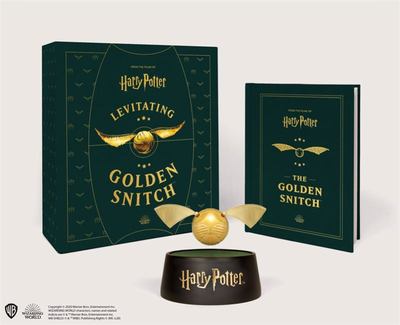 $120.00
AUD
Category: Pop Culture Books
This ultra-deluxe, winged levitating golden snitch and illustrated book is a one-of-a-kind collectible set for Harry Potter fans. Set features: Electro-plated golden snitch, measuring approximately 2" diameter and 6" across from wing tip to wing tip. Powerful special magnets keep the snitch levitating a bove a base. Levitation base. Operates with 6 AA batteries, or keep your snitch levitating indefinitely by using an AC adapter.* 5-1/2 x 7-1/2", 48-page book, featuring behind-the-scenes stories from the Harry Potter filmmakers, movie quotes, and full-color illustrations and photos throughout.*Batteries and AC adapter not included with this set.This is a fine adult collectible. Not intended for children. ...Show more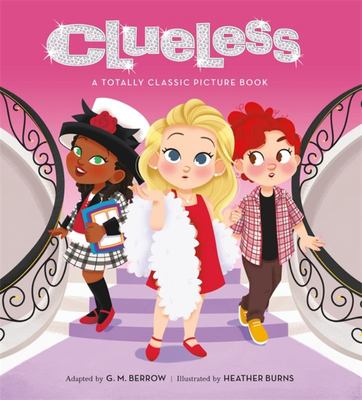 $24.99
AUD
Category: Pop Culture Books
This illustrated storybook captures the unforgettable fashions, vocabulary, and characters of the iconic 1995 film Clueless with an adorable kid-friendly adaptation about making friends. Cher and Dionne are the coolest kids at Bronson Alcott Elementary School in Beverly Hills. When a new -- very unique, grunge-chic, and possibly clueless -- girl named Tai comes along, Cher and Dionne take her under their wings. They tell her how to dress and what hobbies to take up to be a part of their friend group. But Tai really likes skateboarding, baggy clothes, and wants to hang out more with the group of skateboarders. Cher and Dionne try a variety of ways to change Tai, alongside a cast of characters including Murray, Amber, Travis, Summer, Elton, and Miss Geist. But in the end, they realize that people are different and that's what makes them so cool! ...Show more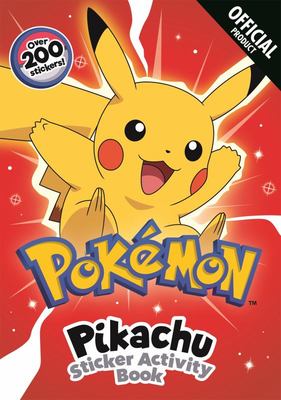 $9.99
AUD
Category: Pop Culture Books
Pika, pika! Join everyone's favourite yellow Pokémon for puzzles, games and crafts. Learn all about Pikachu and discover new Pokémon as you spot the difference, complete sequences and stick over 200 super cool stickers! 2021 is the 25th anniversary of Pokémon - and also - the year of Pikachu! This is t he perfect time for all Pokémon fans to celebrate our favourite yellow, Electric-type friend. Also available: Where's Pikachu? Search and Find, Epic Sticker Book, Pokémon Encylopedia: Updated and Expanded. ...Show more
$24.99
AUD
Category: Pop Culture Books
In the space of just five years, Twice have taken the K-Pop world by storm. With hundreds of millions of views on YouTube, a sell-out world tour and record-breaking album sales under their belts, Twice have well and truly earned their place in the K-Pop hall of fame. And they're only just getting starte d. Twice: The Story of K-Pop's Greatest Girl Group tells the amazing story behind one of the most-loved groups of our time. Covering their triumphs and setbacks, the making of everyone's favourite tracks - including 'Like Ooh-Aah', 'Cheer Up' and 'Likey' - and their unique sense of style, this in-depth, unofficial guide is the perfect gift for any Twice fan. With dedicated profiles of each band member, Twice looks at how these talented and unique superstars have grown, and what's to come in their bright future. ...Show more
$19.99
AUD
Category: Pop Culture Books
NEW YORK TIMES BESTSELLER Witness the epic final chapter of the Skywalker saga with the official novelization of Star Wars: The Rise of Skywalker, including expanded scenes and additional content not seen in theaters! The Resistance has been reborn. But although Rey and her fellow heroes are back in the fight, the war against the First Order, now led by Supreme Leader Kylo Ren, is far from over. Just as the spark of rebellion is rekindling, a mysterious signal broadcasts throughout the galaxy, with a chilling message: Emperor Palpatine, long thought defeated and destroyed, is back from the dead. Has the ancient Lord of the Sith truly returned? Kylo Ren cuts a swath of destruction across the stars, determined to discover any challenge to his control over the First Order and his destiny to rule over the galaxy-and crush it completely. Meanwhile, to discover the truth, Rey, Finn, Poe, and the Resistance must embark on the most perilous adventure they have ever faced. Featuring all-new scenes adapted from never-before-seen material, deleted scenes, and input from the filmmakers, the story that began in Star Wars: The Force Awakens and continued in Star Wars: The Last Jedi reaches an astounding conclusion. ...Show more
$34.99
AUD
Category: Pop Culture Books
A special 42nd Anniversary edition of Douglas Adams' mega-selling cult classic: now in one handy paperback volume!A phenomenon across all formats, this new paperback omnibus contains the complete Hitchhiker's Guide trilogy in five parts, charting the whole of Arthur Dent's odyssey through space and time , plus a bonus short story, Young Zaphod Plays It Safe, and a special undeleted scene.The Hitchhiker's Guide to the Galaxy One Thursday lunchtime the Earth gets unexpectedly demolished to make way for a new hyperspace bypass. For Arthur Dent, who has only just had his house demolished that morning, this seems already to be rather a lot to cope with. Sadly, however, the weekend has only just begun. The Galaxy may offer a mind-boggling variety of ways to be blown up and/or insulted, but it's very hard to get a cup of tea.The Restaurant at the End of the Universe When all questions of space, time, matter and the nature of being have been resolved, only one question remains - Where shall we have dinner? The Restaurant at the End of the Universe provides the ultimate gastronomic experience, and for once there is no morning after to worry about.Life, the Universe and Everything Following a number of stunning catastrophes, Arthur Dent is surprised to find himself living in a hideously miserable cave on prehistoric Earth. However, just as he thinks that things cannot get possibly worse, they suddenly do. An eddy in the space-time continuum lands him, Ford Prefect, and their flying sofa in the middle of the cricket ground at Lord's, just two days before the world is due to be destroyed by the Vogons. Escaping the end of the world for a second time, Arthur, Ford, and their old friend Slartibartfast embark (reluctantly) on a mission to save the whole galaxy from fanatical robots. Not bad for a man in his dressing gown.So Long, and Thanks for All the Fish There is a knack to flying. The knack lies in learning how to throw yourself at the ground and miss. It's not an easy thing to do, and Arthur Dent thinks he's the only human who's been able to master this nifty little trick - until he meets Fenchurch, the woman of his dreams. Fenchurch once realised how the world could be made a good and happy place. Unfortunately, she's forgotten. Convinced that the secret lies within God's Final Message to His Creation, they go in search of it. And, in a dramatic break with tradition, actually find it!Mostly Harmless Arthur Dent has settled down on the small planet Lamuella and has embraced his role as a Sandwich Maker. However, his plans for a quiet life are thrown awry by the unexpected arrival of his daughter. There's nothing worse than a frustrated teenager with a copy of the Hitchhiker's Guide to the Galaxy in her hands! When she runs away, Arthur goes after her determined to save her from the horrors of the universe. After all - he's encountered most of them before. ...Show more
$32.99
AUD
Category: Pop Culture Books
__________________________________________ Two hundred years before the events of Star Wars: The Phantom Menace, in the era of the glorious High Republic, the noble and wise Jedi Knights must face a frightening threat to themselves, the galaxy, and the Force itself....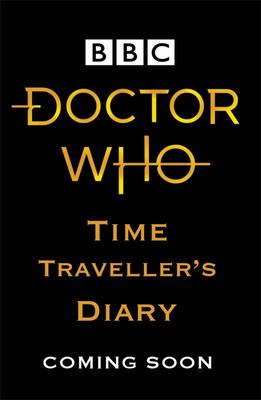 $19.99
AUD
Category: Pop Culture Books | Series: Doctor Who
Whether you're sight-seeing in the constellation of Kasterborous or slumming it on planet Earth, you need to be able keep track of things - especially if you're a time traveller. This handy Time Lord-approved diary is perpetual, so will work whichever year you land in, and with a day to a page there's p lenty of room to record your adventures or plan your next move.   It's also packed with useful information about holidays and anniversaries from all over the galaxy, from New Year's Day (1st January) to the Second Manifestation of Kroll (12th December 2528.) There's even a section of Useful Information, including international dialling codes, conversion tables for weights and measures, quantum mechanical equations, and how to tell a Silurian from a Sea Devil. ...Show more