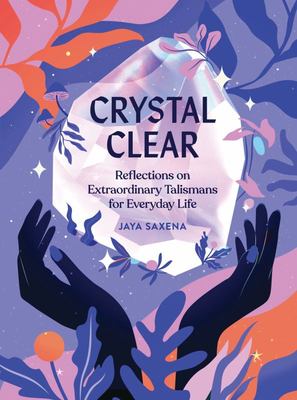 $29.99
AUD
Category: Pop Culture Books
From amethyst to obsidian, Basic Witches author Jaya Saxena explores the multi-faceted meanings and history behind eleven popular crystals in this relatable personal essay collection. Highly prized for their beauty, crystals can take the shape of jewelry, household objects, and an array of self-care pro ducts. But it's the ideas they stand for that draw people to their raw forms. Like astrology, tarot, and modern witchcraft, crystals help practitioners understand themselves and the wider world around them. In this collection of sharply observed essays, Jaya Saxena reflects on-and challenges-the ideas associated with eleven popular stones, including unconditional love (rose quartz), happiness and success (citrine), balance (amethyst), self-care (black tourmaline), purity (pearl), imposter syndrome (pyrite), toxic positivity (carnelian), change (opals), traditional concepts of marriage (diamonds), presentation versus identity (obsidian), and death (amber). The result is a deeply personal book with universal appeal, exploring how we assign meaning and power to crystals in order to give meaning and power to our lives. ...Show more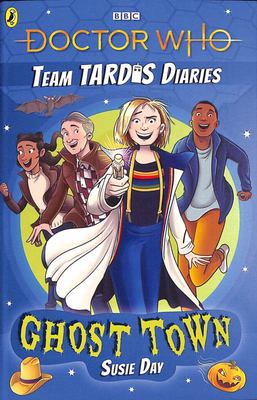 $12.99
AUD
Category: Pop Culture Books | Series: The\Team TARDIS Diaries
The Doctor and her friends find themselves in terrible danger in a psychic forest, and discover a threat as old as time itself, in the first of four linked adventures for Team TARDIS. Written in the form of a diary, with entries from Ryan, Graham and Yaz, and illustrated throughout, this new series is p erfect for young fans of Doctor Who. ...Show more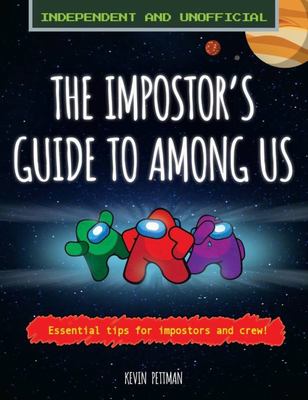 $16.99
AUD
Category: Pop Culture Books
The only guide to Among Us you'll need - it's the perfect read for anyone who wants to survive in space (or destroy everyone!). In this two-part, unofficial and independent guide to Among Us, you'll learn how to spot impostors... and how to fool the team when you are one! The first section gives you all the best techniques for spotting the impostors in your crew. Learn all about task checking, questioning, time management, teaming up, and loads of other excellent snooping skills. And then it's time for the sneaky stuff! The Impostor's Handbook section gives you all the tools you need to fool everyone and win the game. You'll read about crafting alibis, faking task work, and lying with confidence. Together, they make the only guide to Among Us you'll need - it's the perfect read for anyone who wants to survive in space (or destroy everyone!). ...Show more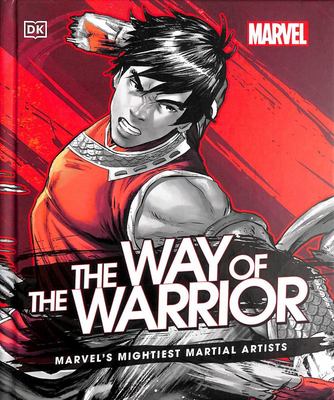 $39.99
AUD
Category: Pop Culture Books
Who is Marvel's Ultimate Fighter?Discover the fighting styles, training techniques, and secret disciplines of Marvel Comics' mighty martial artists and hand-to-hand combatants. From disciples of Eastern combat tactics and mixed martial arts, to superpowered street fighters and deadly weapons masters, th is book pulls no punches in revealing Marvel's ultimate warriors. Learn about the distinctive skills, expertise, and classic clashes of Marvel's most lethal martial artists. They are all here, beautifully illustrated with original comic art- Shang-Chi, Iron Fist, Elektra, Daredevil, Taskmaster, Gamora, Karnak, Black Widow, Bullseye, Master Izo, Fat Cobra, Steel Serpent, Mantis and many more.This is the Way of the Warrior. 2020 MARVEL ...Show more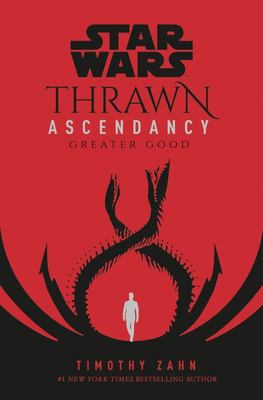 $29.99
AUD
$32.99
(9% off)
Category: Pop Culture Books
Thrawn and his allies race to save the Chiss Ascendancy from an unseen enemy in the second book in the epic Star Wars- Thrawn Ascendancy trilogy from bestselling author Timothy Zahn.Thrawn's latest triumph still rests newly on his shoulders. Despite leading the Chiss to victory and bringing glory to the House of Mitth, the true threat to the Ascendancy has not yet been extinguished. Their foes do not send threats or ultimatums, or mass ships on the edge of the Chaos. Their weapons come cloaked in smiles and generosity- Gifts offered freely. Services granted unconditionally. Across the Ascendancy, seemingly inconsequential events could herald the doom of the Chiss. As Thrawn and the Expansionary Defense Fleet rally to uncover the enemy plot, they discover a chilling truth- rather than invade Chiss capitals or pillage their resources, they strike at the very foundation of the Ascendancy, seeking to widen the rifts between The Nine Ruling Families and the Forty Great Houses below. As rivalry and suspicion sow discord among allies, each warrior must decide what matters most to them- the security of their family, or the survival of the Ascendancy itself. ...Show more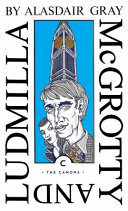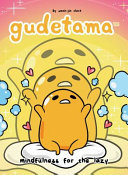 $29.99
AUD
Category: Pop Culture Books
Mindfulness takes a lot of mental energy to wrap your brain around. Gudetama is here to help you become a better person...sort of. Empathizing with others, understanding your feelings, learning to be selfless. These all sound like really hard things to do Well fear not, come along with Gudetama who'll guide your way to learning things and more. Living selflessly is something many struggle with. Don't worry, Gudetama does too, and wants to join you on your journey in finding the wonders of mindfulness. ...Show more
I am a Cat
by Sôseki Natsume; Aiko Ito (Translator); Graeme Wilson (Translator)
$32.99
AUD
Category: Pop Culture Books | Series: Tuttle Classics Ser.
"A nonchalant string of anecdotes and wisecracks, told by a fellow who doesn't have a name, and has never caught a mouse, and isn't much good for anything except watching human beings in action..." --The New Yorker Written from 1904 through 1906, Soseki Natsume's comic masterpiece, I Am a Cat, satirizes the foolishness of upper-middle-class Japanese society during the Meiji era. With acerbic wit and sardonic perspective, it follows the whimsical adventures of a world-weary stray kitten who comments on the follies and foibles of the people around him. A classic of Japanese literature, I Am a Cat is one of Soseki's best-known novels. Considered by many as the most significant writer in modern Japanese history, Soseki's I Am a Cat is a classic novel sure to be enjoyed for years to come. ...Show more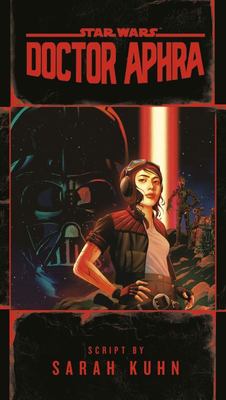 $32.99
AUD
Category: Pop Culture Books
Dr. Aphra teams up with Darth Vader himself in this original script of the thrilling Star Wars audiobook production. Dr. Chelli Lona Aphra, rogue archaeologist, is in trouble again. A pioneer in the field of criminal xenoarchaeology, Aphra recognizes no law, has no fear, and possesses no impulse contr ol. To her, the true worth of the galactic relics she discovers isn't found in a museum but in an arsenal. This viewpoint has led to a lot of misunderstandings. After her latest plan goes horribly wrong, her roguish ways are on the verge of catching up to her. That's when suddenly Darth Vader, terror of the galaxy, swoops in with his lightsaber and...saves her life? Don't get her wrong--it's not like she's ungrateful. Sure, her new boss is a lord of the Sith. And okay, she may have just become a pawn in a deadly game being played by him and his boss, who happens to be the Galactic Emperor. And yes, the life expectancy of anyone who disappoints Vader can be measured in seconds. But she's back doing what she does best. She's got a ship to fly, a heist to pull, and two unorthodox but effective metal buddies- Triple-Zero, a protocol droid specializing in etiquette, customs, translation, and torture, and BT-1, anastromech loaded with enough firepower to take down a battlecruiser. Together, they might just find a way to get the job done and avoid the deadly performance review that waits at its conclusion. Just kidding. She's doomed ...Show more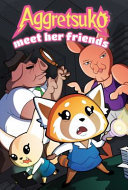 Aggretsuko Meet Her Friends
by Cat Farris; Arielle Jovellanos; James Asmus; Lisa DuBois (Illustrator); Diigii Daguna (Illustrator); Megan Huang (Illustrator); Leonardo Ito (Colorist (comics))
$32.00
AUD
Category: Pop Culture Books | Series: Aggretsuko Ser.
Explore the colorful world of Retsuko the Red Panda in Aggretsuko: Meet Her Friends You've come to love AGGRETSUKO, now get to know her friends in this hardcover collection of the fan-favorite mini-series. This fun and fanciful book puts the spotlight on PROTEIN, Fenneko, Mr. Ton in three standalone st ories. Featuring stories from Cat Ferris, Arielle Jovellanos, Daniel Barnes, Lisa DuBois, Diigii, and D.J. Kirkland, a must have for fans of the hit NETFLIX show ...Show more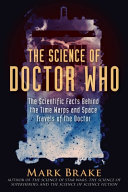 $24.99
AUD
Category: Pop Culture Books | Series: The\Science Of Ser.
Geek out over the TARDIS, aliens, alternate timelines, parallel worlds, and all your favorite characters from the Doctor Who Universe! Doctor Who arrived with the Space Age, when the Doctor first began exploring the universe in a time-traveling spaceship. Over half a century since, the Doctor has gone g lobal. Millions of people across this planet enjoy Doctor Who in worldwide simulcast and cinema extravaganzas. Doctor Who has infused our minds and our language and made it much richer. What a fantastic world we inhabit through the Doctor. The program boils over with ballsy women, bisexual companions, scientific passion, and a billion weird and wonderful alien worlds beyond our own. The show represents almost sixty years' worth of magical science-fiction storytelling. And Doctor Who is, despite being about a thousands-of-years-old alien with two hearts and a spacetime taxi made of wood, still one of our very best role models of what it is to be human in the twenty-first century. In The Science of Doctor Who, we take a peek under the hood of the TARDIS and explore the science behind questions such as: What does Doctor Who tell us about space travel? Could the TARDIS really be bigger on the inside? In what ways does the Doctor view the end of our world? Is the Doctor right about alternate timelines and parallel worlds? Will intelligent machines ever rule the earth? Is the earth becoming more like Doctor Who's matrix? Is the Doctor a superhero? How do daleks defecate? So welcome to The Science of Doctor Who, where the Doctor steps smoothly in and out of different realities, faces earthly and unearthly threats with innovation and unpredictability, and successfully uses science in the pay of pacifist resistance! ...Show more
$22.99
AUD
Category: Pop Culture Books
Even a Time Lord can't change the past.   A wasteland. A dead world... No, there is a biodome, rising from the ash. Here, life teems and flourishes, with strange and lush plants, and many-winged insects with bright carapaces - and one solitary sentient creature, who spends its days watering the plants , talking to the insects, and tending this lonely garden. This is Inyit, the Last of the Kotturuh.   In All Flesh is Grass we are transported back to The Dark Times. The Tenth Doctor has sworn to stop the Kotturuh, ending Death and bringing Life to the universe. But his plan is unravelling - instead of bringing Life, nothing has changed and all around him people are dying. Death is everywhere. Now he must confront his former selves - one in league with their greatest nemesis and the other manning a ship of the undead... ...Show more