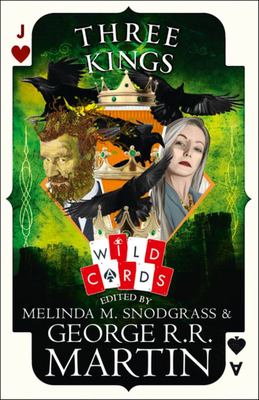 $19.99
AUD
Category: Sci-Fi & Fantasy | Series: Wild Cards Ser.
The return of the famous shared-world superhero books created and edited by George R. R. Martin, author of A Song of Ice and Fire. For decades, George R.R. Martin - bestselling author of A Song of Ice and Fire - has collaborated with an ever-shifting ensemble of science fiction and fantasy icons to crea te the amazing Wild Cards universe. In the aftermath of World War II, the Earth's population was devastated by an alien virus. Those who survived were changed forever. Some, known as jokers, were cursed with bizarre mental and physical mutations; others, granted superhuman abilities, became the lucky few known as aces. Queen Margaret, who came to the English throne after the death of her sister Elizabeth, now lies on her death-bed. Summoning the joker ace Alan Turing, she urges him to seek the true heir: Elizabeth's lost son. He was rumoured to have died as a baby but, having been born a joker, was sent into hiding. Margaret dies and her elder son Henry becomes king and at once declares he wants to make England an 'Anglo-Saxon country' and suggests jokers be sent 'to the moon'. Dangerous tensions begin to tear the country apart. The Twisted Fists - an organization of jokers led by the Green Man - are becoming more militant. And Babh, goddess of war, sees opportunities to sow strife and reap blood... This marvellous mosaic novel, featuring the talents of Mary Anne Mohanraj, Peter Newman, Peadar Ó Guilín, Melinda M. Snodgrass and Caroline Spector, follows KNAVES OVER QUEENS - the first ever Wild Cards novel set in the UK. ...Show more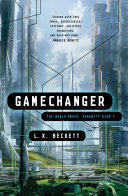 $34.99
AUD
Category: Sci-Fi & Fantasy
Neuromancer meets Star Trek in Gamechanger, a fantastic new book from award-winning author L. X. Beckett. First there was the Setback. Then came the Clawback. Now we thrive. Rubi Whiting is a member of the Bounceback Generation. The first to be raised free of the troubles of the late twenty-first centur y. Now she works as a public defender to help troubled individuals with anti-social behavior. That's how she met Luciano Pox. Luce is a firebrand and has made a name for himself as a naysayer. But there's more to him than being a lightning rod for controversy. Rubi has to find out why the governments of the world want to bring Luce into custody, and why Luce is hell bent on stopping the recovery of the planet. ...Show more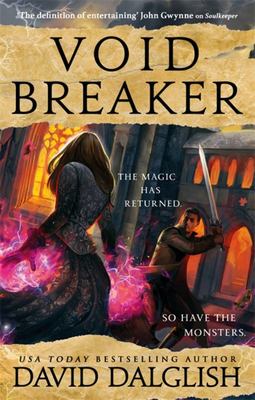 $22.99
AUD
Category: Sci-Fi & Fantasy | Series: The\Keepers Ser.
'A dark and lush epic fantasy brimming with magical creatures and terrifying evil . . . Readers of George R. R. Martin and Patrick Rothfuss will find much to enjoy here' Booklist on Soulkeeper When magical creatures storm the gates of Londheim and declare it for themselves, Devin, a warrior priest, mus t decide who the true monsters are - in the final book of USA Today bestseller David Dalglish's epic fantasy trilogy. Monsters have retaken the capital city of Londheim and claimed it for themselves. Humanity, fearful of being pushed out for good, has reacted with violence and destruction, and peace between the two races seems all but impossible. Devin will need to bring all his skills to bear in order to find a solution. But the greatest threat to humanity's safety may well be closer than he expects. Because his sister is the most powerful priestess the world has ever seen. . . and she's fighting for the monsters. The fate of all races, human and magical, rests in their hands, and the only person standing in their way is each other. Praise for the series: 'A fast-paced, page-turning ride. Hugely entertaining' John Gwynne 'Amazing action sequences, cool magic systems, terrifying monsters' Fantasy Book Critic 'A rich and intriguing world' Kirkus 'A nearly perfect representation of a game of Dungeons and Dragons come to life' Bookpage ...Show more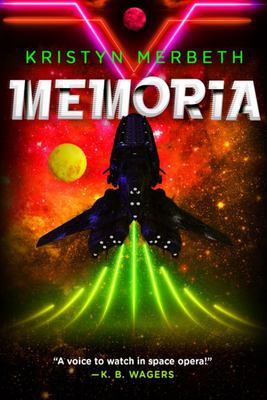 Memoria
by Kristyn Merbeth
$22.99
AUD
Category: Sci-Fi & Fantasy | Series: The\Nova Vita Protocol Ser.
Two planets are on the brink of war in Memoria, the thrilling second book in an action-packed space opera trilogy, The Nova Vita Protocol.The Kaiser Family helped the Nova Vita system avoid a catastrophic multi-planet war, one that the Kaisers might have accidentally caused in the first place. In their wake, two planets have been left devastated by ancient alien technology.Now, the Kaisers try to settle into their new lives as tenuous citizens of the serene water planet, Nibiru, but Scorpia Kaiser can never stay still. So, she takes another shady job. One that gives her a ship where spaceborn like her belong.But while Scorpia is always moving forward, Corvus can't seem to leave his life as a soldier behind. Every planet in the system is vying to strip his razed home planet Titan of its remaining resources, and tensions are high. The Kaisers will need to discover the truth behind what happened on Gaia and Titan, or Corvus will be forced again to fight in an unwinnable war - and this time, all of Nova Vita is at stake. ...Show more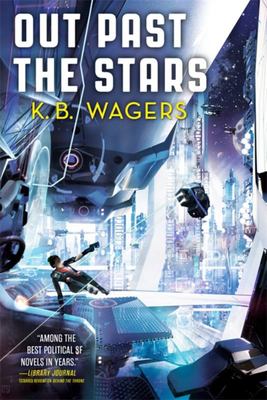 $22.99
AUD
Category: Sci-Fi & Fantasy | Series: The\Farian War Trilogy Ser.
Gunrunner empress Hail Bristol must navigate alien politics and deadly plots to prevent an interspecies war, in the epic conclusion to the Farian War space opera trilogy. When Hail confronts the Farian gods, the last thing she expected was to discover that they were part of a race of aliens who'd attack ed the galaxy long before humanity's ancestors had crawled out of the sludge of Earth's oceans. The discovery carries with it dire news: The Hiervet, who'd once subjugated the mighty Svatir, are coming - a consequence of Hail's decision not to kill the Farian gods. Now the fate of the galaxy is on the line and Hail will have to make one final gamble to leverage chaos into peace.The Farian WarThere Before the ChaosDown Among the DeadOut Past the Stars For more from K. B. Wagers, check out: The Indranan WarBehind the ThroneAfter the CrownBeyond the Empire ...Show more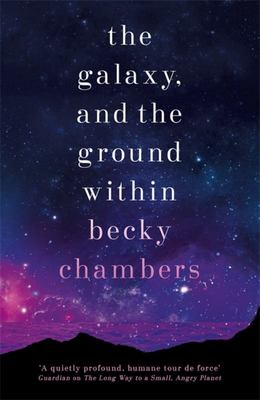 $32.99
AUD
Category: Sci-Fi & Fantasy | Series: Wayfarers Ser.
Sunday Times bestselling author Becky Chambers returns to the Galactic Commons in the final installment in her award-winning and critically acclaimed Wayfarers series. With no water, no air, and no native life, the planet Gora is unremarkable. The only thing it has going for it is a chance proximity to more popular worlds, making it a decent stopover for ships traveling between the wormholes that keep the Galactic Commons connected. If deep space is a highway, Gora is just your average truck stop. One of the many establishments present is the Five-Hop One-Stop, a place where long-haul spacers can stretch their legs (if they have legs, that is), and pick up fuel, transit permits, and assorted supplies. The Five-Hop is run by an enterprising alien and her occasionally helpful child, who both work hard to provide a little piece of home to everyone passing through. When a freak technological failure halts traffic to and from Gora, three strangers are thrown together at the Five-Hop. Grounded, and with nothing to do but wait, the trio - an exiled artist with an appointment to keep, a cargo runner at a personal crossroads, and a mysterious individual doing her best to help those on the fringes - are compelled to confront where they've been, where they might go, and what they might be to each other. PRAISE FOR THE WAYFARERS 'Becky Chambers is a wonder, and I feel better for having her books in my life' JOHN CONNOLLY 'In a word, brilliant' ANDREW CALDECOTT 'A quietly profound, humane tour de force' GUARDIAN 'Chambers is simply an exceptional talent'TOR.COM 'Becky Chambers takes space opera in a whole new and unexpected direction' BEN AARONOVITCH ...Show more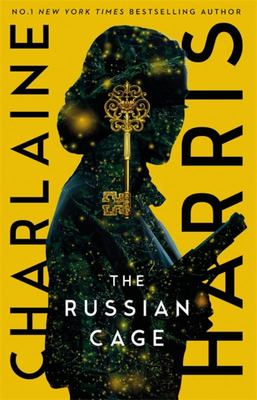 $32.99
AUD
Category: Sci-Fi & Fantasy | Series: Gunnie Rose Ser.
#1 New York Times and USA TODAY bestselling author Charlaine Harris is at her best in this alternate history of the United States where magic is an acknowledged but despised power in this third installment of the Gunnie Rose trilogy. Picking up right where A Longer Fall left off, this thrilling third i nstallment follows Klementina and Eli, both wizards from the Holy Russian Empire, as they enter Ciudad Juarez. On a mission to find the descendants of Grigori Rasputin, Eli and Klemintina are in a race to discover the wizard's magical blood--but they're not the only ones. A group of grigoris is after the same person--Felicia, Rasputin's granddaughter. #1 New York Times bestselling author Charlaine Harris (Sookie Stackhouse mysteries and Midnight, Texas trilogy) returns with this heart-racing, rip-roaring finale in the much loved Gunnie Rose trilogy. ...Show more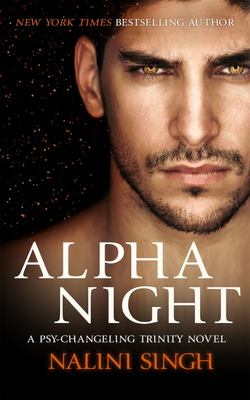 $22.99
AUD
Category: Sci-Fi & Fantasy | Series: The\Psy-Changeling Trini Ser.
New York Times bestselling author Nalini Singh returns to her breathtaking Psy-Changeling Trinity series with a mating that shouldn't exist . . . Alpha wolf Selenka Durev's devotion to her pack is equaled only by her anger at anyone who would harm those under her care. That currently includes the empat hs who've flowed into her city for a symposium that is a security nightmare, a powder keg just waiting for a match. Ethan Night is an Arrow who isn't an Arrow. Numb and disengaged from the world, he's loyal only to himself. Assigned as part of the security force at a world-first symposium, he carries a dark agenda tied to the power-hungry and murderous Consortium. Then violence erupts and Ethan finds himself crashing into the heart and soul of an alpha wolf. Mating at first sight is a myth, a fairytale. Yet Selenka's wolf is resolute: Ethan Night, broken Arrow and a man capable of obsessive devotion, is the mate it has chosen. Even if the mating bond is full of static and not quite as it should be. Because Selenka's new mate has a terrible secret, his mind surging with a power that is a creature of madness and death . . . ...Show more
$29.99
AUD
Category: Sci-Fi & Fantasy
In this gripping thriller set in New Zealand, New York Times bestselling author Nalini Singh takes you into the twisted world of an exclusive cul-de-sac located on the edge of a sprawling forest.My mother vanished ten years ago.So did a quarter of a million dollars in cash.Now, she's back.Her bones clot hed in scarlet silk.When socialite Nina Rai disappeared without a trace, everyone wrote it off as another trophy wife tired of her wealthy husband. But now her bones have turned up in the shadowed green of the forest that surrounds her elite neighbourhood, a haven of privilege and secrets that's housed the same influential families for decades.The rich live here, along with those whose job it is to make their lives easier. And somebody knows what happened to Nina one rainy night ten years ago. Her son Aarav heard a chilling scream that night, and he's determined to uncover the ugly truth that lives beneath the moneyed elegance . . . but no one is ready for the murderous secrets about to crawl out of the dark.Even the dead aren't allowed to break the rules in this cul-de-sac.Praise for A Madness of Sunshine:'Singh puts her previous writing experience to great effect in this accomplished novel' Sunday Times'An atmospheric read with a compelling sense of the spectacular rugged landscape' Guardian ...Show more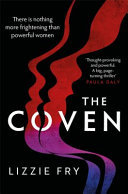 $32.99
AUD
Category: Sci-Fi & Fantasy
Let me repeat myself, so we can be very clear. Women are not the enemy. We must protect them from themselves, just as much as we must protect ourselves. Imagine a world in which witchcraft is real. In which mothers hand down power to their daughters, power that is used harmlessly and peacefully. Then imagine that the US President is a populist demagogue who decides that all witches must be imprisoned for their own safety, as well as the safety of those around them - creating a world in which to be female is one step away from being criminal... As witches across the world are rounded up, one young woman discovers a power she did not know she had. It's a dangerous force and it puts her top of the list in a global witch hunt. But she - and the women around her - won't give in easily. Not while all of women's power is under threat. The Coven is a dazzling global thriller that pays homage to the power and potential of women everywhere. ...Show more
$19.99
AUD
Category: Sci-Fi & Fantasy
'Utterly absorbing and deliciously erotic' Angela Knight 'Hot, sexy, unique, intriguingly wicked' Christine Feehan _______________ The #1 New York Times bestselling author of The Sinner brings another hot adventure of true love and ultimate sacrifice The location of the glymera's notorious prison cam p was lost after the raids. When a freak accident provides Nyx clues to where her sister may still be doing time, she becomes determined to find the secret subterranean labyrinth. Embarking on a journey under the earth, she learns a terrible truth- and meets a male who changes everything, forever. The Jackal has been in the camp for so long, he cannot recall anything of the freedom he once knew. Trapped by circumstances out of his control, he helps Nyx because he cannot help himself. After she discovers what happened to her sister, getting her back out becomes a deadly mission for them both. United by a passion they can't deny, they work together on an escape plan for Nyx- even though their destiny is to be forever apart. And as the Black Dagger Brotherhood is called upon for help, and Rhage discovers he has a half-brother who's falsely imprisoned, a devious warden plots the deaths of them all... even the Brothers. __________ Find out why readers are OBSESSED with JR Ward 'Insanely good! . . . Intensely romantic and straight up flipping steamy, violent and gruesome, heartbreaking and deep. Her addictive writing tells a story like none other' Goodreads reviewer 'I can't get enough of these sexy, tough, intriguing vampires' Amazon reviewer 'Emotional by epic proportions' Kobo reviewer 'The Black Dagger Brotherhood is a twisting, often surprising, but always awesome read' Amazon reviewer 'A must read' Goodreads reviewer 'The story had me captivated the whole way' Kobo reviewer 'Each and every character is compelling' Amazon reviewer ...Show more
$19.99
AUD
Category: Sci-Fi & Fantasy | Series: The\Nicci Chronicles Ser.
Heart of Black Ice is the climactic conclusion to Terry Goodkind's New York Times bestselling Nicci Chronicles. In the wake of the brutal war that swept the Old World in Siege of Stone, a new danger is forming along the coast. Taken captive by their enemies, King Grieve, along with Lila and Bannon are about to discover the terrifying force that threatens to bring destruction to the Old World. The Norukai, barbarian raiders and slavers, have been gathering an immense fleet among the inhospitably rocky islands that make up their home. With numbers greater than anyone could have imagined, the Norukai are poised to launch their final and most deadly war. ...Show more