$22.99
AUD
Category: Sci-Fi & Fantasy | Series: Sun Eater Ser.
Now in paperback, the third novel of the galaxy-spanning Sun Eater series merges the best of space opera and epic fantasy, as Hadrian Marlowe continues down a path that can only end in fire. For almost a hundred years, Hadrian Marlowe has served the Empire in its war against the Cielcin, a vicious alien race bent on humanity's destruction. Rumors of a new king amongst the Cielcin have reached the Imperial throne. This one is not like the others. It does not raid borderworld territories, preferring precise, strategic attacks on the humans' Empire. To make matters worse, a cult of personality has formed around Hadrian, spurred on by legends of his having defied death itself. Men call him Halfmortal. Hadrian's rise to prominence proves dangerous to himself and his team, as pressures within the Imperial government distrust or resent his new influence. Caught in the middle, Hadrian must contend with enemies before him--and behind. And above it all, there is the mystery of the Quiet. Hadrian did defy death. He did return. But the keys to the only place in the universe where Hadrian might find the answers he seeks lie in the hands of the Emperor himself.... ...Show more
$22.99
AUD
Category: Sci-Fi & Fantasy
In this brilliant debut fantasy, a story of secrets, rebellion, and murder is shattering the Hollows, where magic costs memory to use, and only the son of the kingdoms despised betrayer holds the truth. Michael is branded a traitor as a child because of the murder of the kings nine-year-old son by his f ather, David Kingman. Ten years later, Michael knows something is there in the hot, white emptiness of his mind that can clear his family name. In a world where memory is the coin that pays for magic, the Hollows is ruled by a royal family that is spiraling into a self-serving dictatorship just as gun-wielding rebels clash against the countrys magically trained militia. What the truth holds will completely change the Hollows, and Michael Kingman and his family and friends are determined to do the impossible ...Show more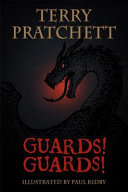 $165.00
AUD
Category: Sci-Fi & Fantasy
'A sequence of unalloyed delight' The Guardian This is where the dragons went. They lie . . . not dead, not asleep, but . . . dormant. And although the space they occupy isn't like normal space, nevertheless they are packed in tightly. They could put you in mind of a can of sardines, if you thought sa rdines were huge and scaly. And presumably, somewhere, there's a key to let them out. Captain Sam Vimes of the Night Watch is going to have a doozy of a night when they are. This edition features ten glorious full-colour illustrations and further pencil drawings by Terry Pratchett's artist of choice, Paul Kidby. 'One of Pratchett's best books. Hilarious and highly recommended' The Times ...Show more
Ariadne
by Jennifer Saint
$29.99
AUD
Category: Sci-Fi & Fantasy
A mesmerising retelling of the ancient Greek myth of Theseus and the Minotaur. Perfect for fans of CIRCE, A SONG OF ACHILLES, and THE SILENCE OF THE GIRLS. As Princesses of Crete and daughters of the fearsome King Minos, Ariadne and her sister Phaedra grow up hearing the hoofbeats and bellows of the Mi notaur echo from the Labyrinth beneath the palace. The Minotaur - Minos's greatest shame and Ariadne's brother - demands blood every year. When Theseus, Prince of Athens, arrives in Crete as a sacrifice to the beast, Ariadne falls in love with him. But helping Theseus kill the monster means betraying her family and country, and Ariadne knows only too well that in a world ruled by mercurial gods - drawing their attention can cost you everything. In a world where women are nothing more than the pawns of powerful men, will Ariadne's decision to betray Crete for Theseus ensure her happy ending? Or will she find herself sacrificed for her lover's ambition? Ariadne gives a voice to the forgotten women of one of the most famous Greek myths, and speaks to their strength in the face of angry, petulant Gods. Beautifully written and completely immersive, this is an exceptional debut novel.   ...Show more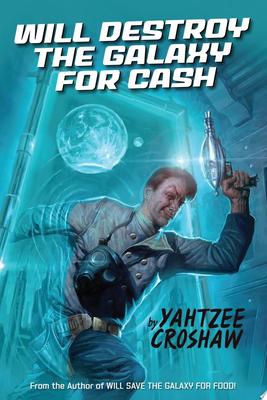 $22.99
AUD
Category: Sci-Fi & Fantasy
Then, a face from his past returns and makes him an offer he can't refuse- take part in just one small, slightly illegal, heist, and not only will he have the means to start the new life he craves, but also save his childhood hero from certain death. What could go wrong? If you need to ask-you don't kn ow Dashford Pierce. Before long, Pierce is surrounded by peril, and forced to partner with the very same supervillains he'd spent his heroic career thwarting. But when he's confronted by the uncomfortable truth that star pilots might not have been the force for good, they had intended to be, he begins to wonder if the villains hadn't had the right idea all along... ...Show more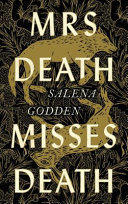 $29.99
AUD
Category: Sci-Fi & Fantasy
Mrs Death has had enough. She is exhausted from spending eternity doing her job and now she seeks someone to unburden her conscience to. Wolf Willeford, a troubled young writer, is well acquainted with death, but until now hadn't met Death in person - a black, working-class woman who shape-shifts and do es her work unseen.Enthralled by her stories, Wolf becomes Mrs Death's scribe, and begins to write her memoirs. Using their desk as a vessel and conduit, Wolf travels across time and place with Mrs Death to witness deaths of past and present and discuss what the future holds for humanity. As the two reflect on the losses they have experienced - or, in the case of Mrs Death, facilitated - their friendship grows into a surprising affirmation of hope, resilience and love. All the while, despite her world-weariness, Death must continue to hold humans' fates in her hands, appearing in our lives when we least expect her . . . ...Show more
$29.99
AUD
Category: Sci-Fi & Fantasy
A powerful reflection on life in isolation, in pursuit of the dream of Mars.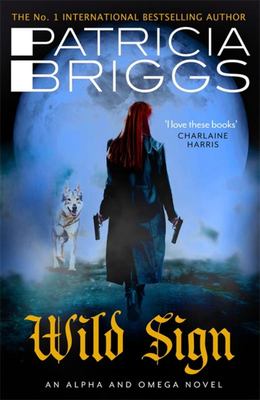 $32.99
AUD
Category: Sci-Fi & Fantasy
Mated werewolves Charles Cornick and Anna Latham must discover what could make an entire community disappear - before it's too late - in this thrilling entry in the No.1 New York Times bestselling Alpha and Omega series. In the wilds of the Northern California mountains, all the inhabitants of a small town have gone missing. It's as if the people picked up and left everything they owned behind. Fearing something supernatural might be going on, the FBI taps a source they've consulted in the past: the werewolves Charles Cornick and Anna Latham. But Charles and Anna soon find a deserted town is the least of the mysteries they face. Death sings in the forest, and when it calls, Charles and Anna must answer. Something has awakened in the heart of the California mountains, something old and dangerous - and it has met werewolves before. Discover this page-turning Alpha and Omega novel, from the queen of urban fantasy Patricia Briggs. Praise for Patricia Briggs: 'Patricia Briggs is an incredible writer' Nalini Singh, New York Times bestselling author of the Psy-Changeling series 'Patricia Briggs is amazing . . . Her Alpha and Omega novels are fantastic' Fresh Fiction 'I love these books!' Charlaine Harris 'The best new fantasy series I've read in years' Kelley Armstrong ...Show more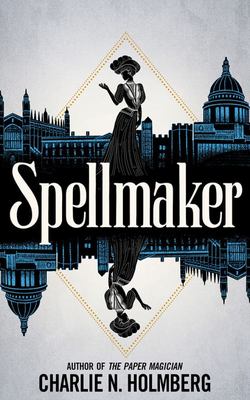 Spellmaker
by Charlie N. Holmberg
$24.99
AUD
Category: Sci-Fi & Fantasy | Series: Spellbreaker Ser.
England, 1895. An unsolved series of magician murders and opus thefts isn't a puzzle to Elsie Camden. But to reveal a master spellcaster as the culprit means incriminating herself as an unregistered spellbreaker. When Elsie refuses to join forces with the charming assassin, her secret is exposed, she's thrown in jail, and the murderer disappears. But Elsie's hope hasn't vanished.Through a twist of luck, the elite magic user Bacchus Kelsey helps Elsie join the lawful, but with a caveat: they must marry to prove their cover story. Forced beneath a magical tutor while her bond with Bacchus grows, Elsie seeks to thwart the plans of England's most devious criminal — if she can find them. With hundreds of stolen spells at their disposal, the villain has a plan — and it involves seducing Elsie to the dark side. But even now that her secret is out, Elsie must be careful how she uses the new abilities she's discovering, or she may play right into the criminal's hands. England, 1895. An unsolved series of magician murders and opus thefts isn't a puzzle to Elsie Camden. But to reveal a master spellcaster as the culprit means incriminating herself as an unregistered spellbreaker. When Elsie refuses to join forces with the charming assassin, her secret is exposed, she's thrown in jail, and the murderer disappears. But Elsie's hope hasn't vanished. Through a twist of luck, the elite magic user Bacchus Kelsey helps Elsie join the lawful, but with a caveat: they must marry to prove their cover story. Forced beneath a magical tutor while her bond with Bacchus grows, Elsie seeks to thwart the plans of England's most devious criminal - if she can find them. With hundreds of stolen spells at their disposal, the villain has a plan - and it involves seducing Elsie to the dark side. But even now that her secret is out, Elsie must be careful how she uses the new abilities she's discovering, or she may play right into the criminal's hands. ...Show more
$26.99
AUD
Category: Sci-Fi & Fantasy
Ghost hunter, fox whisperer, troublemaker. It is the summer of 2013 and Abigail Kamara has been left to her own devices. This might, by those who know her, be considered a mistake. While her cousin, police constable and apprentice wizard Peter Grant, is off in the sticks, chasing unicorns, Abigail is c hasing her own mystery. Teenagers around Hampstead Heath have been going missing but before the police can get fully engaged, the teens return home - unharmed but vague about where they've been. Aided only by her new friend, Simon, her knowledge that magic is real and a posse of talking foxes that think they're spies, Abigail must venture into the wilds of Hampstead to discover who is luring the teenagers and more importantly - why? ...Show more
$16.99
AUD
Category: Sci-Fi & Fantasy | Series: The Lord of the Rings
The final part of Tolkien's epic masterpiece, The Lord of the Rings, now in B format paperback with a black cover based on Tolkien's own design. The climactic volume of the trilogy, wherein the little hobbit and his trusty companions make a terrible journey to the heart of the land of the Shadow in a fi nal reckoning with the power of Sauron. Impossible to describe in a few words, JRR Tolkien's great work of imaginative fiction has been labelled both a heroic romance and a classic fantasy fiction. By turns comic and homely, epic and diabolic, the narrative moves through countless changes of scene and character in an imaginary world which is totally convincing in its detail. Tolkien created a vast new mythology in an invented world which has proved timeless in its appeal. ...Show more