$19.99
AUD
Category: Science | Series: DK Handbooks Ser.
A comprehensive, up-to-date field guide to the world's rocks and minerals This detailed and easy-to-use guide contains striking photography of rocks and minerals from around the globe, and is designed to help readers and collectors identify specimens of these compounds, which are formed by geological pr ocesses in the earth's crust. Useful for beginners and serious collectors alike, this handy volume features special color photography of specimens from the Natural History Museum in London, which holds one of the largest collections in the world.Beautiful color photographsComprehensive, up-to-date informationSuitable for serious collectors and those new to the fieldSpecial photography of unique specimens from the Natural History Museum in London ...Show more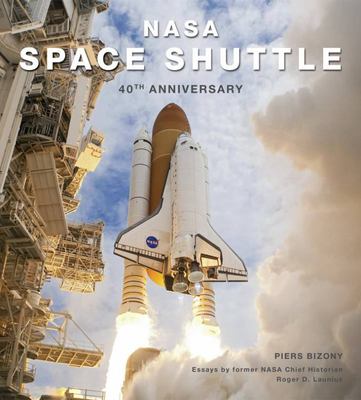 $69.99
AUD
Category: Science
Rare photography and stunning artworks illustrate the history of NASA's Space Shuttle program from 1981 to 2011, providing an unprecedented look at the missions, equipment, and astronauts. Written and curated by recognized historians of space exploration, NASA Space Shuttle: 40th Anniversary is the auth oritative photo history of the iconic space program. Officially known as the Space Transportation System (STS), the Space Shuttle program operated from 1981 to 2011. During that time, five Shuttle systems took part in 135 missions under the operation of NASA. This approach-namely reusable spacecraft-revolutionized space exploration. NASA Space Shuttle: 40th Anniversary traces the STS's 30-year operational history. Essays by former NASA chief historian Roger Launius are accompanied by a collection of incredible Shuttle photography and imagery mined from the depths of NASA's archives by aerospace historian Piers Bizony-all of it presented in large-format color. Readers will witness the pre-1981 evolution, the missions, astronauts, ground personnel and infrastructure, and amazing accomplishments of the Shuttle program and its spacecraft: Columbia, Challenger, Discovery, Atlantis, and Endeavour. From the launch site at Cape Kennedy, Florida, to mission control in Houston, Texas, to the landing site at Edwards Air Force Base, all aspects of Shuttle operation are covered, including key roles in efforts such as the Hubble Telescope and International Space Station, as well as the tragedies of Challenger and Columbia disasters. Every carefully chosen image in NASA Space Shuttle: 40th Anniversary tells an aspect of the Shuttle story. The resulting book is not only a unique view of a key chapter of NASA history-it's a compelling collection of stunning NASA photography and illustrations. ...Show more
$49.99
AUD
Category: Science
Take an action-packed flight through the history of aircraft and the intrepid pioneers who made a dream become reality.Featuring more than 800 of the greatest commercial and military aircraft ever made, this visual celebration of aeroplanes and aviation traces the history of flight over the past century .With examples of the latest aircraft from around the world, The Aircraft Book takes you on an action-packed ride through to the 21st century, from the first prototypes to today's supersonic jets. Explore stunning photographic galleries of planes, helicopters, and airships, each accompanied by its vital statistics. See inside legendary planes such as the Gipsy Moth, Spitfire, and Concorde, with virtual tours of each key model, from the exterior to the cockpit. Discover the details of aircraft engines from manufacturers such as Rolls-Royce and Rotax to see what powers a great aircraft's performance. And find out how famous marques such as Boeing and Lockheed came to be household names.Aviation enthusiasts of all stripes and ages will be captivated by DK's The Aircraft Book - a comprehensive and beautifully presented guide to the story of flight. ...Show more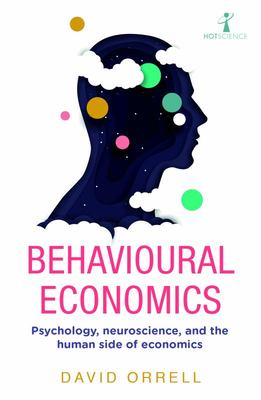 $22.99
AUD
Category: Science | Series: Hot Science Ser.
The controversial science that claims to have revolutionised economics.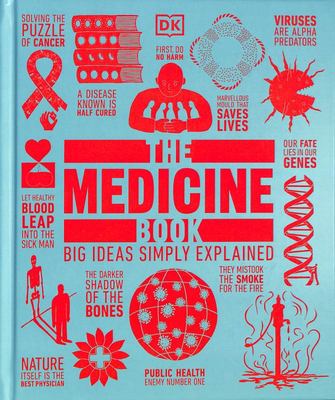 $39.99
AUD
Category: Science | Series: Big Ideas Ser.
How are illnesses diagnosed? What is cancer? Why are some pandemics so deadly? This book explores big questions like these, explaining the breakthroughs and discoveries that have shaped our modern-day understanding of medicine and helped us protect and promote our health. Written in plain English, The M edicine Book cuts through the jargon and is packed with pithy explanations of the most important milestones in medical history, with step-by-step diagrams and witty illustrations that untangle knotty concepts.From ancient medical practices, such as herbal medications and balancing the humours, through groundbreaking work including Jenner's experiments with cowpox, which laid the basis for vaccination, The Medicine Book offers an engaging overview of medical history across the world all the way into the 21st century with gene manipulation, immunotherapy, and robotics and telesurgery. Covering the role that therapies and drugs have played in the human quest to treat and prevent disease, the establishment of hospitals and later international medical bodies, like the WHO, and medical science's response to new challenges, such as accelerated antibiotic resistance and COVID-19, The Medicine Book explains the stories behind each milestone development.Continuing the "Big Ideas" series' trademark combination of authoritative, informative text, and bold graphics, The Medicine Book uses an innovative visual approach to make the subject accessible to everyone, whether you're a student of medicine or science, a medical professional, or an armchair expert. ...Show more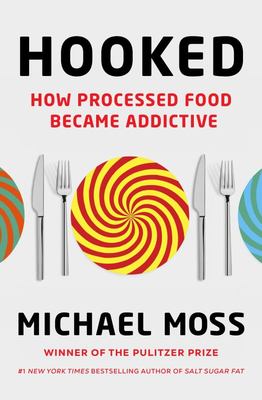 $35.00
AUD
Category: Science
From the #1 New York Times bestselling author of Salt Sugar Fat comes a powerful exposé of how the processed food industry exploits our evolutionary instincts, the emotions we associate with food, and legal loopholes in their pursuit of profit over public health.    Everyone knows how hard it can be to maintain a healthy diet. But what if some of the decisions we make about what to eat are beyond our control? Is it possible that food is addictive, like drugs or alcohol? And to what extent does the food industry know, or care, about these vulnerabilities? In Hooked, Pulitzer Prize-winning investigative reporter Michael Moss sets out to answer these questions--and to find the true peril in our food.   Moss uses the latest research on addiction to uncover what the scientific and medical communities--as well as food manufacturers--already know: that food, in some cases, is even more addictive than alcohol, cigarettes, and drugs. Our bodies are hardwired for sweets, so food giants have developed fifty-six types of sugar to add to their products, creating in us the expectation that everything should be cloying; we've evolved to prefer fast, convenient meals, hence our modern-day preference for ready-to-eat foods. Moss goes on to show how the processed food industry--including major companies like Nestlé, Mars, and Kellogg's--has tried not only to evade this troubling discovery about the addictiveness of food but to actually exploit it. For instance, in response to recent dieting trends, food manufacturers have simply turned junk food into junk diets, filling grocery stores with "diet" foods that are hardly distinguishable from the products that got us into trouble in the first place. As obesity rates continue to climb, manufacturers are now claiming to add ingredients that can effortlessly cure our compulsive eating habits.    A gripping account of the legal battles, insidious marketing campaigns, and cutting-edge food science that have brought us to our current public health crisis, Hooked lays out all that the food industry is doing to exploit and deepen our addictions, and shows us why what we eat has never mattered more. ...Show more
$29.99
AUD
Category: Science
Did you know that there are plants that eat insects? Plants whose seeds spread in poo? Plants that move when you touch them? And plants that grow on other plants? Plantastic presents 26 of Australia's most unique and incredible native plants. Discover and identify native plants found in your local park, bushland, or even in your very own backyard. With its perfect balance of fun facts, activities, adventurous ideas and gorgeous illustrations, Plantastic will prove just how fantastic Australia's native plants really are Features: Full of interesting facts about Australian native plants that will get kids excited about the plant world and gently introduce general scientific concepts.Provides a Plantastic Activity for each featured species to encourage kids to search for and engage with the plants in their local area.Explains traditional Indigenous uses for some plants - including hunting, fishing, building and medicine.Includes common plants with wide distributions so that kids can discover more about their local flora, no matter where they live in Australia.The bright and beautiful illustrations will help kids easily recognize the plants from this book out in the wild.   ...Show more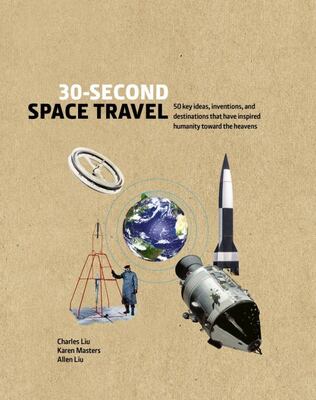 $27.99
AUD
Category: Science | Series: 30 Second Ser.
From the imaginings of science-fiction writers and scientists through the ages, all the way to the Moon landings, and beyond into the realms of easy space-tourism, 30-Second Space Travel will guide you through the hows, wheres, whys, and whens of one of the most remarkable feats of human exploration. ...Show more
$39.99
AUD
Category: Science
From the ancient world to the present women have been critical to the progress of science, yet their importance is overlooked, their stories lost, distorted, or actively suppressed. Forces of Nature sets the record straight and charts the fascinating history of women's discoveries in science. In the an cient and medieval world, women served as royal physicians and nurses, taught mathematics, studied the stars, and practiced midwifery. As natural philosophers, physicists, anatomists, and botanists, they were central to the great intellectual flourishing of the Scientific Revolution and the Enlightenment. More recently women have been crucially involved in the Manhattan Project, pioneering space missions and much more. Despite their record of illustrious achievements, even today very few women win Nobel Prizes in science. In this thoroughly researched, authoritative work, you will discover how women have navigated a male-dominated scientific culture - showing themselves to be pioneers and trailblazers, often without any recognition at all. Included in the book are the stories of: Hypatia of Alexandria, one of the earliest recorded female mathematicians Maria Cunitz who corrected errors in Kepler's work Emmy Noether who discovered fundamental laws of physics Vera Rubin one of the most influential astronomers of the twentieth century Jocelyn Bell Burnell who helped discover pulsars ...Show more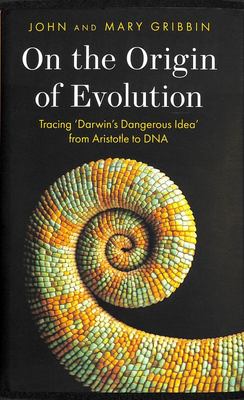 $45.00
AUD
Category: Science
The theory of evolution by natural selection did not spring fully formed and unprecedented from the brain of Charles Darwin. Rather it has been examined and debated by philosophers the world over for thousands of years. This lively history traces the evolution of the idea of evolution, showing how it ha s changed and been changed by different societies over time. It will put 'Darwin's Dangerous Idea' into its proper context, showing how it built on what went before and how it was developed in the twentieth century, through an understanding of genetics and the biochemical basis evolution. None of this diminishes the achievement of Darwin himself in perceiving the way evolution works at the level of individuals and species, but his contribution was one link in a chain that extends back into antiquity, and is still being forged today. ...Show more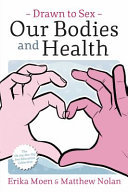 $44.99
AUD
Category: Science
"Erika and Matthew are here to talk about bodies and sexual health! Have you ever wanted to learn exactly how pregnancy works? How about what to expect at your next doctor's visit? Or even just really understanding what's "down there"? Erika and Matthew are ready to help out with their second book in t he Drawn to Sex series. Utilizing their many years of experience and the input of some amazing guest experts, they've jam-packed this book with funny, sex-positive, inclusive, judgment-free comics all about your body and its sexual health. They explore the details of reproductive health, from STIs to anatomy, abortion to pregnancy, and as many other topics they could fit in! Pick up this fun book if you're looking to improve upon your initial sex education, or need a book to help someone new along. This is a great introduction to your body and health, and an approachable resource to learn more about yourself! " ...Show more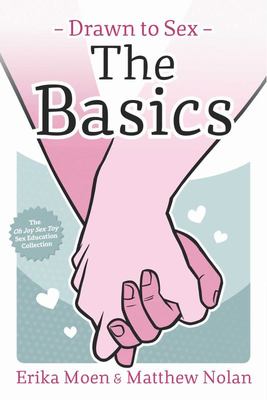 Drawn to Sex - The Basics
by Erika Moen (Illustrator); Matthew Nolan (Illustrator)
$44.99
AUD
Category: Science
The first volume in a planned, 3-volume, sex-education series. Erika and Matthew are ready to talk about sex Have you ever had a question about sex, but didn't know who to ask? Well, Erika and Matthew have spent years learning, talking, and creating informative comics about all aspects of sex. Using com ics, jokes, and frank communication, they're here to demystify the world of sex and answer your questions--including ones you might not even know you had In this first book of the Drawn to Sex series, they explore the practical side of sex, from the basics of what defines sex, to barriers and testing, masturbation, and the ins-and-outs of having sex with other people. Pick up this fun book if you're looking to learn something new, understand sexuality better, or know someone (maybe you ) who might benefit from some judgment-free education. Erika and Matthew are here to help you out ...Show more