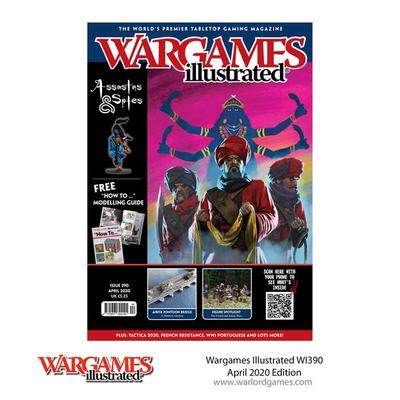 $14.99
AUD
Category: Wargaming
Wargames Illustrated is packed to the brim with historical tabletop gaming goodness.    Please reach out to ask us what month's issue we have in stock!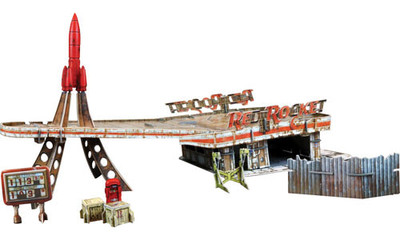 $144.99
AUD
Category: Wargaming
In Fallout: Wasteland Warfare, players will build thei own crew fro ma wide range of factions, allies, and iconic character from the Fallout series, and play in apocalyptic games of 3-30 high-quality 32mm scale resin miniatures through a huge variety of iconic scenery and settlement buildings, from teh Red Rocket to Sanctuary Hills, Nuka-Cola vending machines, and wrecked cards.Contents:1 Pre-printed Clip-together Red Rocket Building1 Resin Red Rocket2 Resin Gas Pumps1 Neoprene Wasteland Gaming Mat (3ft x 3ft) ...Show more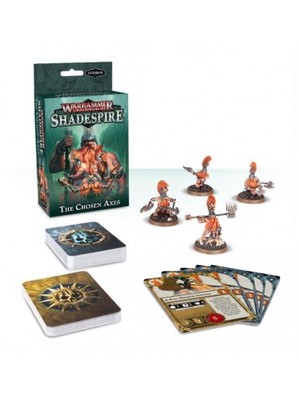 $50.00
AUD
Category: Wargaming
– 4 Easy To Build, orange plastic Fyreslayers miniatures: Fjul-Grimnir, Tefk Flamebearer, Mad Maegrim, and Vol Orrukbane;– 60 unique cards for use in games of Warhammer Underworlds: Shadespire, broken down as follows:– 9 objective cards the The Chosen Axes;– 10 upgrade cards for The Chosen Axes;– 10 plo ys for The Chosen Axes;– 11 universal objectives, for use with any Warhammer Underworlds warband;– 10 universal upgrades, for use with any Warhammer Underworlds warband;– 10 universal ploys, for use with any Warhammer Underworlds warband. ...Show more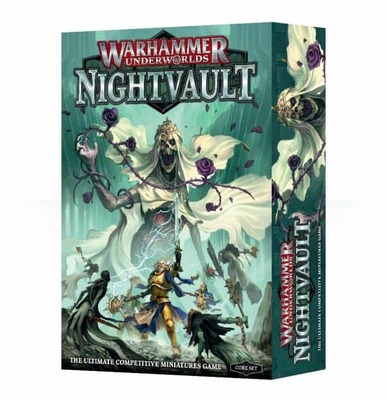 $95.00
AUD
Category: Wargaming
Warhammer Underworlds: Nightvault is an action-packed combat game for two players. Build your Warband, construct your deck, and defeat your rivals. Shadespire was once a city of wonder and magic, a mercantile metropolis whose rulers defied death, to the fury of Nagash. During the height of the city's po wers, rivals, thieves and would-be conquerors were locked away in the sprawling dungeon known as the Nightvault. After the city's fall, Nagash broke open the chains that bound the shackled spirits within, giving them weapons to freeze the hearts of the living and enough memory of their torment to fill them with hatred and jealousy. The spectral dead delight in the chance to inflict this hatred upon the living, and the streets of Shadespire echo to the sounds of terrifying screams and cruel, mocking laughter… ...Show more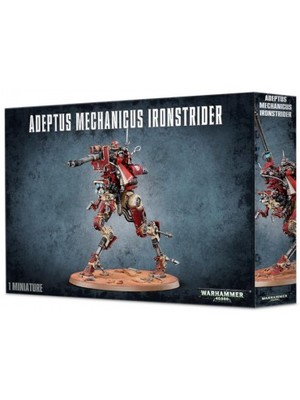 $83.00
AUD
Category: Wargaming
This multi-part, 80-component plastic kit contains all the parts necessary to build either one Ironstrider Ballistarius or a Sydonian Dragoon, and features a small transfer sheet and a 105x70mm oval base.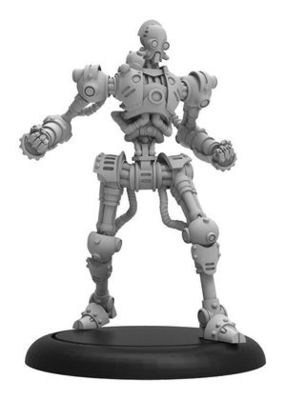 $22.95
AUD
Category: Wargaming
Had destiny chosen a different path for him, Prospero would have been one of the greatest warcasters to grace the Order of the Golden Crucible and the Crucible Guard. But Prospero was not to achieve his full potential. When the Khadorans assaulted Llael, Prospero`s body was destroyed. To preserve his li fe, his brother, Aurum Adeptus Syvestro, had his brain placed in a new body. Now Prospero is a towering mechanikal man. Visual and audio receivers feed him sensory data, and he can once again interact with the living world. But the towering warcaster talent he once displayed has been muted, suppressed by his time spent in darkness and the new, unfamiliar form he now inhabits. (White Metal)   Miniatures are supplied unpainted and some assembly may be required. ...Show more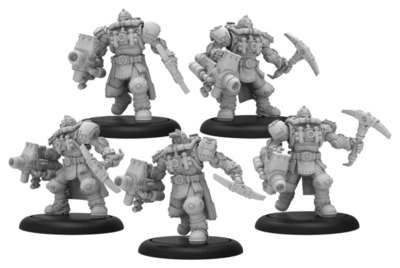 $66.95
AUD
Category: Wargaming
Storm trooper squadrons provide the Crucible Guard with a hard counterpunch. Equipped with pneumatic concussion cannons, storm troopers can engage concentrations of light infantry. Their ammunition is highly explosive, combining a number of catalytic agents to magnify the blasting power of the charge to produce deadly concussion waves on impact. The storm troopers are ideal for clearing fortified positions like bunkers and trenches, where the shockwave of their munitions is amplified by close quarters and enemies are likely to be tightly packed. Please Note: The product comes un-assembled and unpainted. This will require glue/paint and tools for complete assembly. (Modelling equipment sold separately) ...Show more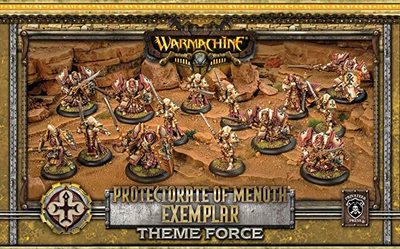 $161.95
AUD
Category: Wargaming
Faith and Fury! The Exemplar Knights make up a martial order of pious warriors who crusade in the name of Menoth, the Creator of Man. They are a blazing sword wielded by the clergy of the Menite faith. The Exemplar order makes up the backbone of the Protectorate of Menoth's military might. Once called u pon to uphold doctrinal purity and to root out potential heretics and traitors, they now march to war beyond the borders of their nation. When Exemplar go to war against the enemies of the faith, they do so invested with consecrated weapons and armor, guided by utter obedience to the will of the scrutator priests. Their faith is unshakeable, their minds unclouded by doubt or fear, and their advance unstoppable. Take command of these zealous knights with this box, which contains a full complement of Exemplar ready to support your warcaster's batュtlegroup. Fight in the Creator's Name! Contains: 32059 Exemplar Cinerators (5) (plastic) 32082 Knights Exemplar (plastic) 32121 Knights Exemplar Command Attachment (metal) 32129 Exemplar Cinerator Command Attachment (resin/metal) 32132 Exemplar Warder (metal/resin) Please Note: The product comes un-assembled and unpainted. This will require glue/paint and tools for complete assembly. - Exemplar Theme Force Box (metal/resin/plastic) ...Show more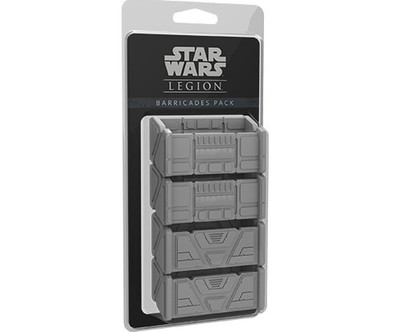 $26.99
AUD
Category: Wargaming
When you're seeking protection from enemy blaster fire, there are few substitutes for the solid weight of a barricade between you and your foes. Decorate your games with more terrain and provide cover for your troopers with the Barricades Pack for Star Wars: Legion!Within this expansion, you'll find eig ht unpainted barricades, identical to the barricades included in the Star Wars: Legion Core Set. By doubling your supply of barricades, you can create even more variety in your battles, sprinkling barricades across the field and providing places for units on either side to hunker down and take refuge from enemy fire. You can use these barricades as decorative terrain for an Imperial installment or a secret Rebel base - or you can integrate them fully into your game by providing heavy cover for any unit that hides behind them. Either way, the Barricades Pack invites you to bring a little more Star Wars flavor into your planetary battles.Plastic components. ...Show more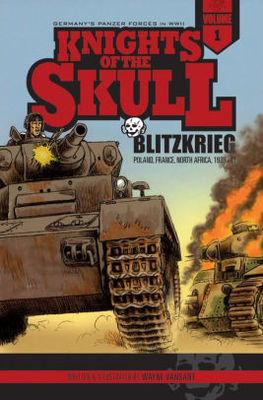 $18.00
AUD
Category: Wargaming | Series: Knights of the Skull: Germany's Panzer Forces in WWII Ser.
Knights of the Skull is a full-color, graphic non-fiction series chronicling the development of the German Panzer (armored) forces in World War II. Beginning with the early campaigns in 193941, this first volume features the unleashing of Blitzkrieg in Poland in 1939, the incredible defeat of the wester n Allies in France in 1940, and then the legendary Gen. Erwin Rommels initial North African campaigns in 1941. With detailed, and historically accurate illustrations of vehicles, uniforms, locations, and characters, this vivid chronicle of the early years of World War II in Europe is not only an artistic look at the war, but is also a concise history of Germany's influential approach to armored warfare. Tactics developed and executed during Germany's 193941 campaigns changed warfare forever, and were honed throughout the remaining years of the war. ...Show more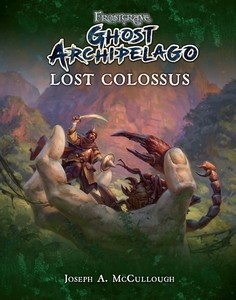 $19.99
AUD
Category: Wargaming | Series: Frostgrave Ghost Archipelago Ser.
Long ago, the great Colossus of Argantheon stood upon one of the outer islands, its vast, outstretched arm pointing the way to the Crystal Pool, or so the ancient texts claim. Then, during some forgotten war, the Colossus was shattered, and its parts flung across the Archipelago, to lie in forgotten rui n. In this expansion for Frostgrave: Ghost Archipelago, players lead their warbands through a series of interlinked scenarios in a race to discover the secrets of the Colossus. Along the way, they will encounter new monsters, discover new treasures, and even recruit a few new specialist warriors to their cause. Perhaps, if they are successful, the knowledge they obtain will help point them towards the ultimate treasure ...Show more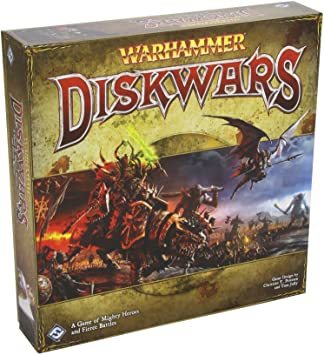 $62.95
AUD
Category: Wargaming
Set amid the constant warfare of the Old World, Warhammer: Diskwars is a game of ferocious, fast-paced tabletop battles for two to four players. At the heart of the game's conflicts are its disks, which represent heroes and units from across the Old World. During the game, you activate these disks, flip ping them end over end to move them across the battlefield and position them to attack. With a host of terrain cards, objectives, command cards and more than sixty disks for the game's four races, the Core Set includes everything you need to build your first armies and dive into the fray! ...Show more