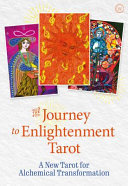 $34.99
AUD
Category: Weird & Wonderful
This extraordinary deck offers a new way of interacting with the Tarot. The cards evoke, through their strange and wondrous artwork, a sense of enlightened experience. The card images combine with the wise words of the guidebook to lead the user onto a journey of powerful self-discovery and deep alchemi cal transformation. There is more detail on the Pip (numbered) cards in this deck than in any other Tarot, offering guidance in the user's journey to enlightenment on themes such as healing, self love, emotional self-soothing, energy and motivation. As you embark on an incredible journey of self-understanding and self-fulfilment, these uplifting cards will help you connect deeply to your soul and guide you in the direction of your dreams. Whatever your question, they will bring the light you need, encouraging intuition, self-awareness and self-healing, and helping you to release your emotional blocks. Enjoy this journey to enlightenment! ...Show more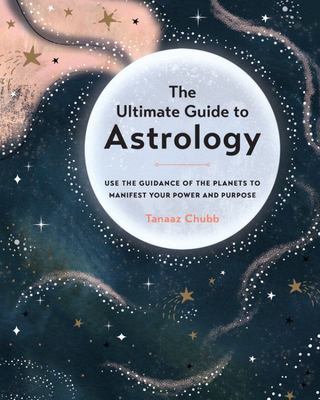 $32.99
AUD
Category: Weird & Wonderful | Series: The\Ultimate Guide To... Ser.
The Ultimate Guide to Astrology is a modern and appealing approach to the most popular aspects of astrology--the signs and the planets--from leading astrologer Tanaaz Chubb of the wildly popular Instagram astrology handle, Forever Conscious. Astrology can be a complicated subject filled with technical content such as charting, planetary aspects, and transits. For most beginners, these are confusing and dry details that obscure the most magical aspects of astrology. The Ultimate Guide to Astrology clearly and succinctly explains these complicated facets, thus enabling you to quickly move onto the bigger picture of using the signs and the planets to understand yourself and your life with deeper clarity. Learn how to quickly set up your astrological chart. Understand the unique energetic expression of each planet and how it expresses itself in your birth chart. Discover where each sign sits in your chart and how it impacts specific life areas such as career, finances, health, and relationships. With this unique approach, you'll be able to intuitively understand your cosmic blueprint and how to apply it to your life. ...Show more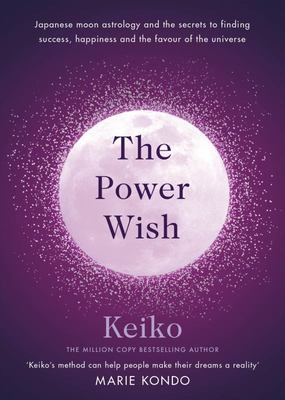 $32.99
AUD
Category: Weird & Wonderful
'Keiko's method can help people to make their dreams a reality' Marie Kondo 'A life-changing guide to the lunar cycle' Harmony Nice Discover how to summon the energy of the universe to make your dreams come true with this bestselling guide to a powerful method by Japan's leading astrologer. A million-co py bestselling author in Japan, Keiko is now sharing her secrets with the world. The Moon, according to Keiko is the Earth's only natural satellite, a presence that connects us to the Universe. In The Power Wish she introduces her powerful method to releasing and realizing your wishes, using the timing of the New Moon and the Full Moon, when cosmic power reaches its peak. With examples and guidelines for every Zodiac sign, this enchanting book shows you how to plant the seeds of possibility, summon the energy of the universe and find the love, happiness and success you've always wanted. ...Show more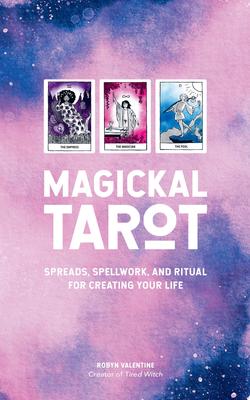 $29.99
AUD
Category: Weird & Wonderful
Magickal Tarot offers a unique approach to tarot that teaches you how to tap into the energy and archetypes of the Major Arcana for manifesting and amplifying desired outcomes.   Tarot is a powerful tool for divination. Its magick, however, goes far beyond fortune-telling and prediction. Tarot cards represent situations we experience as we progress through the journey of life, with each card holding specific messages of perspective and guidance. Each individual tarot card holds rich symbolism that is imbued with energy and vibration. That energy can be applied to nearly all forms of manifestation, thus making your tarot deck a powerful magickal tool you can use to invoke specific outcomes in spells and ritual work.   With Magickal Tarot, you'll learn the specific manifestation focus of each Major Arcana card as well as spells and rituals that align with each card: Use the Magician for confidence and glamour magick Use the High Priestess to assist in dreamwork and divination Use the Empress to support fertility and grounding of your creative projects Use the Emperor to aid in receiving a promotion or professional success ...Show more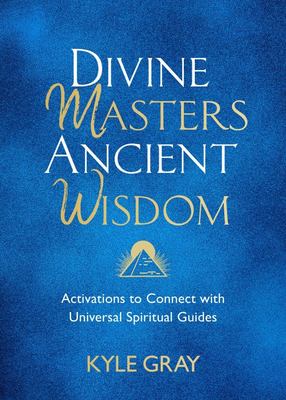 $26.99
AUD
Category: Weird & Wonderful
Discover new tools and wisdom to connect with the enlightened Ascended Masters, and receive their guidance, healing, protection and support on your spiritual path. Bestselling author Kyle Gray offers the first new guide in several years that looks at the Ascended Masters and explains how they can bring healing to the Earth, the cosmos and your life. The Ascended Masters are enlightened souls who once walked the Earth (or other planets) and continue to offer their emotional intelligence and spiritual teachings to the world. You may already know some of them-Mary Magdalene, Buddha and Jesus-but did you know there are many more, and that they are here to support you on your spiritual path? In this book, you will discover- * Many Ascended Masters, from Quan Yin to Saint German and Gaia to the Divine Director. * A short history of the Masters and how they ascended for the greater good of humanity. * How to call upon the Masters for spiritual protection, to remove blockages and to open up to powerful spiritual connections. * What the Council of Light and Etheric Retreats are, and how you can access their wisdom for healing, guidance and connection. Kyle shares many powerful exercises and tools - such as Sacred Geometry visualizations, affirmations and meditations - to help you increase your awareness and raise your consciousness. ...Show more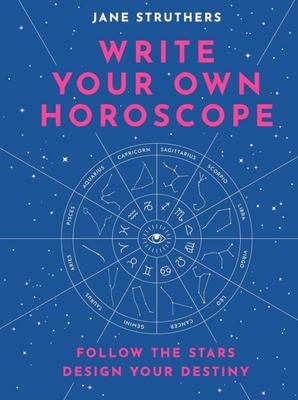 $29.99
AUD
Category: Weird & Wonderful
Write Your Own Horoscope is DIY astrology. Become an expert astrologer and master of your own life with this no-nonsense, destiny-defining guide.
$49.99
AUD
Category: Weird & Wonderful
Based on the seasonal rhythms and festivals of the ancient year, this title draws its inspiration from pre-Celtic mythology and shamanic mysteries, placing mystical archetypes into a nature-based system rich in shamanic wisdom and forest lore.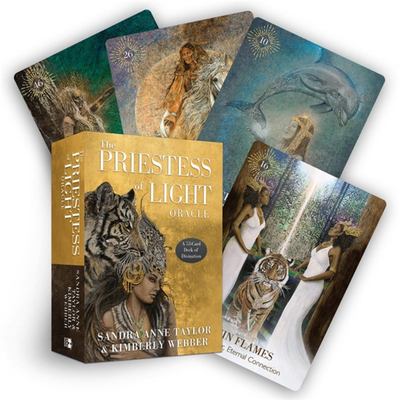 $31.99
AUD
Category: Weird & Wonderful
Two renowned artists and teachers combine forces to offer a unique oracle, with channeled art by Kimberly Webber spectacularly depicting spirit animals, divine feminine archetypes, and sacred geometry. Best-selling author Sandra Anne Taylor connects with the divine energy of Kimberly's paintings to crea te an oracle guide that taps into the wisdom of the natural and energetic worlds.   This oracle is a collaboration between two incredible healers and teachers. Renowned artist Kimberly Webber channels divine energy to create stunning depictions of spirit animals, divine feminine archetypes, and sacred geometry. The unique lighting effect comes from the rare minerals, crystals, and precious metals layered into her original oil paintings, described as modern magical realism rooted in antiquity. Acclaimed oracle creator Sandra Anne Taylor connected with Spirit and the energy within the art to create this 53-card deck that can be used for predictive purposes as well as a tool for significant change in your inner realm, the outer experiences you attract, and the world at large. ...Show more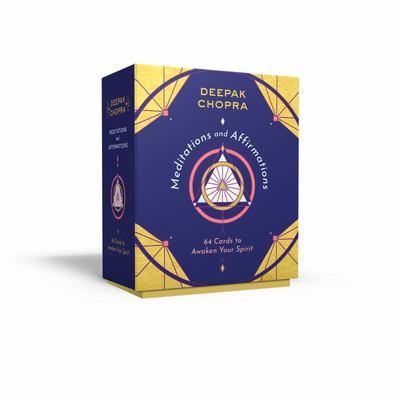 $32.99
AUD
Category: Weird & Wonderful
Boost your meditation practice with this one-of-a-kind deck of meditation/affirmation cards featuring daily teachings from New York Times bestselling author and founding father of meditation in America Deepak Chopra. For the last thirty years, Deepak Chopra has been at the forefront of the meditation re volution in the West. With this first-ever deck of affirmation cards, you'll learn to cultivate a clear mind, heal the mind and body, and practice mindfulness in a completely unintimidating way. Each of the sixty-four cards has a meditation on one side and an affirmation on the other, both embellished with original three-color art. Just pick a card, let it inspire and motivate you and help you set intentions. It's a simple daily practice that will change your life. ...Show more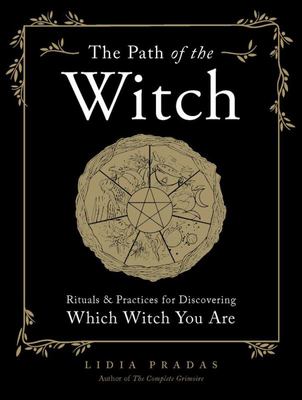 $32.99
AUD
Category: Weird & Wonderful
The Path of the Witch is a practical and authentic guide to the different paths of witchcraft by Lidia Pradas Sala, creator of the hugely popular Instagram handle Wiccan Tips. Elegantly designed and gorgeously illustrated, The Path of the Witch presents the key paths and practices of witchcraft. Witchcr aft is not one defined path-rather, it is a diversity of practices you can curate and align with based on your lifestyle and unique gifts. Which witch are you? • Do you have an affinity for working with plants and herbs for magic and medicine? You may be a Green Witch. • Is the kitchen and home space sacred to you? Are you able to tap into the sensory and healing properties of food for spellwork? Is cooking an intentional act for you? You may be a Kitchen Witch. • Are you able to easily connect with the spirit world or the liminal realms? You may be a Hedge Witch. • Can you do many practices with ease? You may be an Eclectic Witch. The Path of the Witch describes the many different types of witches, their gifts and abilities, and their practices. Each path shows readers activities and rituals that they can use to discover and explore that type of witchcraft and discern which one is the fit for them. ...Show more
$39.99
AUD
Category: Weird & Wonderful
A deck of 78 specially commissioned major and minor arcana cards, with a 144-page guide book explains the meanings and reversed meanings of each card, plus various ways to lay them out in spreads. Ever feel as if you don't know which path to take, which decision to make, or what you really want in life? This beginner's guide to using tarot is specifically geared for personal guidance and self development to help you understand your motivations, strengths, talents and inner wisdom on your journey through life. Whether you are looking for a simple yes or no answer, or want a more in-depth analysis of where you are right now or what lies ahead, this tarot will guide you in your decision-making process. The pack includes 78 major and minor arcana cards and an accompanying 144-page book explaining the meanings of each card, plus a section on different ways to lay them out in spreads. ...Show more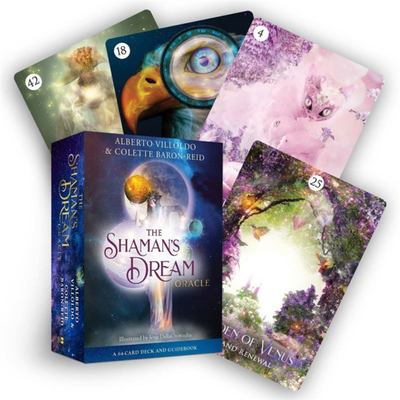 $44.99
AUD
Category: Weird & Wonderful
Use this vibrant channelled oracle to receive the spiritual wisdom of the shamanic dream world, seek answers to your questions, and journey to manifest your intentions. The dream world has long captivated the collective psyche. Ancient mystics, religious texts and even modern psychoanalysis have descri bed the power of dreams. The symbolic landscapes and spirit beings that we encounter in this sacred realm correspond with our potential experiences in the waking world. We are all sacred dreamers, dreaming the world into being - what will you dream? The Shaman's Dream Oracle is a powerful collaboration between master teachers Alberto Villoldo and Colette Baron-Reid, bringing together the wisdom of his rich Andean shamanic lineage with her expertise in oracle creation. Each card in this deck features imagery from the shamanic dream world of archetypes and symbolic consciousness. In the accompanying guidebook, Alberto and Colette channel the wisdom of the ancient wisdom-keepers to guide you on your journey to co-create your world and manifest your most precious intentions. ...Show more