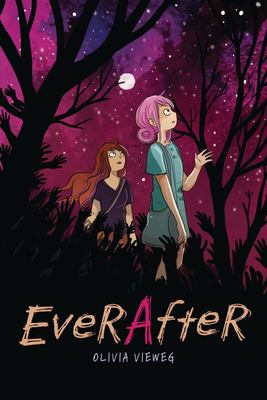 $29.99
AUD
Category: Young Adult Graphic Novels
Vivi and Eva are two travelers in a countryside filled with the undead. After a train breaks down, stranding them between safe zones, the young women partner up to stay alive. Vivi is struggling with grief--and guilt--over the loss of her sister. Eva is hiding the start of a horrifying transformation. T ogether they'll face heat, zombie hordes, and their own inner demons, searching for signs of life in a land of the dead. This graphic novel addition to an enduring genre is thoughtful and emotion-driven, but also full of zombie scares and action. -- "Journal" ...Show more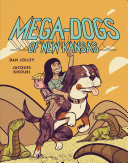 $55.99
AUD
Category: Young Adult Graphic Novels
The story of a girl and her dog--in space. Sienna Barlow loves nothing more than riding around New Kansas on top of her mega-dog, Gus. He's one of the massive pooches protecting the human settlers of a strange planet. In fact, Sienna connects better with Gus than with other kids. So when a visiting off icial threatens to shut down the mega-dog program, Sienna sneaks off with her best friend. After she, Gus, and a stowaway crash their escape ship, they discover a danger to every human in their community--and launch a wild plan to save New Kansas. ...Show more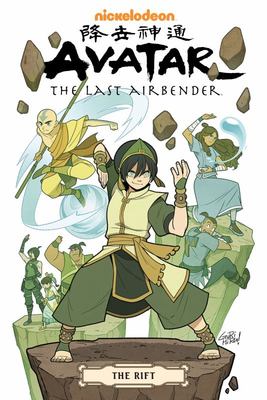 $42.99
AUD
Category: Young Adult Graphic Novels
Avatar Aang and friends honor an Air Nomad holiday that hasn't been celebrated in over one hundred years. But when cryptic visits from the spirit of Avatar Yangchen lead Aang to a refinery operating on land sacred to the Airbenders - they soon find themselves in peril as a dangerously powerful ancient s pirit awakens with vengeance and destruction on its mind! ...Show more
$16.99
AUD
Category: Young Adult Graphic Novels
From the National Book Award-winning author of Stamped from the Beginning and How to Be an Antiracist comes a fresh new board book that empowers parents and children to uproot racism in our society and in ourselves. Take your first steps with Antiracist Baby! Or rather, follow Antiracist Baby's nine ea sy steps for building a more equitable world. With bold art and thoughtful yet playful text, Antiracist Baby introduces the youngest readers and the grown-ups in their lives to the concept and power of antiracism. Providing the language necessary to begin critical conversations at the earliest age, Antiracist Baby is the perfect gift for readers of all ages dedicated to forming a just society. ...Show more
$18.99
AUD
Category: Young Adult Graphic Novels
Plunge into another battle between plants and zombies as Dr. Zomboss turns the entirety of Neighborville into a giant, fully-functional pinball machine! With bumpers, flippers, and pegs meticulously scattered across town by the zombie pinball wizard himself, Nate, Patrice, and their plant posse must fin d a way to revert Neighborville to its normal state and halt this uniquely horrifying zombie invasion. With every ball and bumper set against them, will they hit a run of zombie knock-out skill shots - or will the battle go full tilt zombies?! ...Show more
ArkhaManiacs
by Art Baltazar (Illustrator); Franco Aureliani
$17.99
AUD
Category: Young Adult Graphic Novels
ArkhaManiacs is Art Baltazar and Franco providing their unique, cartoony take on a certain apartment building (Arkham) in Gotham City and the people (mostly ) who live there. Young Bruce Wayne is drawn to the fun and excitement he sees going on at Arkham, but to Wayne Enterprises, it's just another prop erty they own. Bruce is determined to find out why Arkham is full of so much fun and laughter. What exactly is going on over there? Time to sneak over when no one is looking...even though it's like the house is laughing at him HA HA HA ...Show more
$16.99
AUD
Category: Young Adult Graphic Novels
Written and drawn by the amazing Art Baltazar and Franco, it's fun for the whole family as teen-y tiny titans Raven and Beast Boy go on all sorts of awesome adventures! Perfect for fans of all ages. Collects Tiny Titans #1-6, #8, #12-14, #17, #20, #26-27 and #44.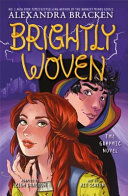 $19.99
AUD
Category: Young Adult Graphic Novels
From the No.1 New York Times bestselling author of THE DARKEST MINDS comes an extraordinary graphic novel about magic, friendship and discovering your power. Extraordinary things don't happen to fourteen-year-old Sydelle Mirabil, a talented weaver who dreams about life outside of her tiny village. But t hat all changes when a mysterious young wizard named Wayland North appears and asks for Sydelle's help. He's got a shocking secret that could stop a war between kingdoms ... if he can reach the capital with the news in time. As Sydelle and Wayland race against the clock to deliver their message, they must contend with wild weather and a dark wizard who will do anything to stop them. But the sudden earthquakes and freak snowstorms may not be a coincidence. And as Sydelle discovers more about North's past and her own strange abilities, she realises that the fate of the kingdom may rest in her fingertips. ...Show more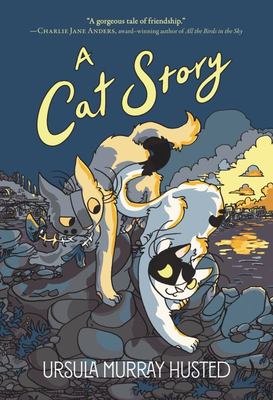 A Cat Story
by Ursula Murray Husted
$24.99
AUD
Category: Young Adult Graphic Novels
A vibrant, heartwarming graphic novel about two irresistible cat friends on a journey to find their forever home--a journey inspired by the magic of art and storytelling. Cilla and Betto are two friends who need a place to call home. The docks in Valletta are too wet, and the scraps of food too scarce. The city's streets are too busy, and the humans too unreliable. But what about the quiet garden from old kitten tales--a place where all cats are welcome, and the humans are always kind? Could the stories really be true? As Cilla and Betto embark on a grand adventure to find out, they begin to spin a tale of their own--one that will take them through the art and stories of many journeyers who came before, and that will bring them to a surprising destination. ...Show more
Sylvie
by Sylvie Kantorovitz
$17.99
AUD
Category: Young Adult Graphic Novels
In a wise and witty graphic memoir, a young artist finds her path apart from the expectations of those around her. Sylvie lives in a school in France. Her father is the principal, and her home is an apartment at the end of a hallway of classrooms. As a young child, Sylvie and her brother explore this mo st unusual kingdom, full of small mysteries and quirky surprises. But in middle and high school, life grows more complicated. Sylvie becomes aware of her parents' conflicts, the complexities of shifting friendships, and what it means to be the only Jewish family in town. She also begins to sense that her perceived "success" relies on the pursuit of math and science-even though she loves art. In a funny and perceptive graphic memoir, author-illustrator Sylvie Kantorovitz traces her first steps as an artist and teacher. The text captures her poignant questioning and her blossoming confidence, while the droll illustrations depict her making art as both a means of solace and self-expression. An affecting portrait of a unique childhood, Sylvie connects the ordinary moments of growing up to a life rich in hope and purpose. ...Show more
$15.99
AUD
Category: Young Adult Graphic Novels | Series: Rise of the Mythix
Enter the Griffin!The Unicorn, Minotaur and Griffin are united at last. Surely together they will be unstoppable! But the evil Collector is not going to give up without an epic fight, and not all the beasts of legend are on the side of good...Will our heroes finally fulfill their destiny? 
$19.99
AUD
Category: Young Adult Graphic Novels
A high fantasy adventure full of pistols, swashbuckling, angels and heroes, Angel Mage is also a breathtaking story about love and power, obsession and passion. WINNER OF THE 2019 AUREALIS AWARD FOR BEST FANTASY NOVEL The icon-maker and angel-summoner Liliath, long believed dead, has woken from her ce ntury-long sleep to pick up the threads of a plan that has already destroyed one kingdom and may yet destroy another. To succeed, Liliath must bring together Agnez the musketeer, Simeon the doctor, Dorotea the mage, and Henri, one of the Cardinal's clerks, and take them into utmost danger ... Set in an alternative seventeenth century where angels can be summoned (and controlled) by those with a talent for magic, Angel Mage is an action-packed story of angels, heroes, gunpowder and high magic. ...Show more